The very first interaction with any prospective employer is through your resume, so it is a document that is of prime importance in life. The good news is that you have a wonderful virtual assistant right at your fingertips with Google Docs Resume Template.
A great alternative to the simple Microsoft Word, Google Document Resume Templates is exactly as it sounds. It is an archive of templates that you can use freely.
This includes a handful of resume templates that look just as good if not as good as if the resume was created in Word.
Using these templates is incredibly easy as well. All you need is a Google account, and that's it.
How to Create Professional Resumes With Google Docs
Getting Started
To get started, log in to your Google account and then navigate to the following URL, Google Docs Templates.
At the template gallery, you will see two tabs; one is your own gallery of templates, other the General ones. You can submit your own templates as shown below.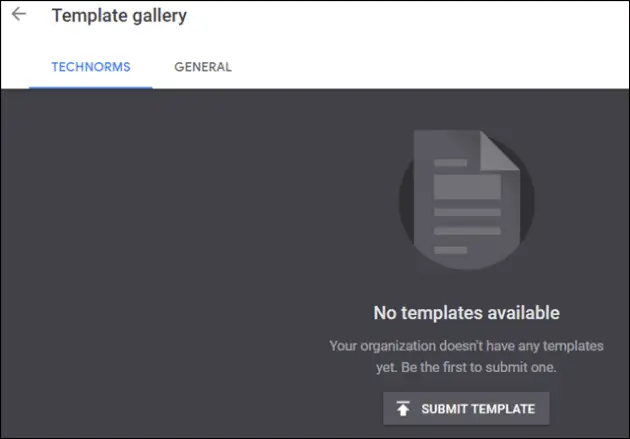 Now below is the image for General category of Templates on your Google Docs.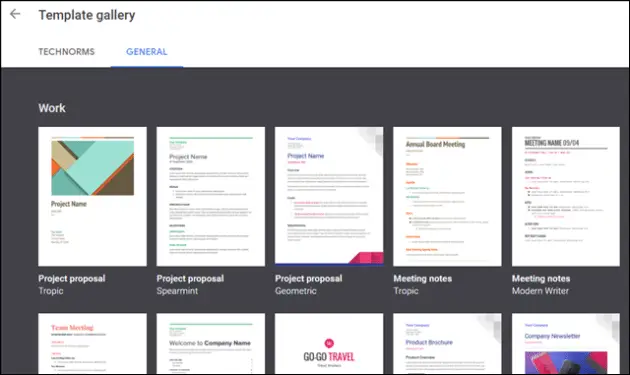 By clicking on General Category you will see a number of templates including Work, Sales, Legal, Human Resources, Freelancer engagement, Personal, Letters, and yes Resumes; what we are looking for.
Currently, they have five types of Resumes; Swiss, Serif, Coral, Spearmint, and Modern Writer.
Note: Another way to go to Google docs resume templates is to go to Google Docs > File> New > From template…
Let's take a look at these templates how well they manage to aggregate your education, profession, and other activities on a single sheet.
1. Swiss Resume Template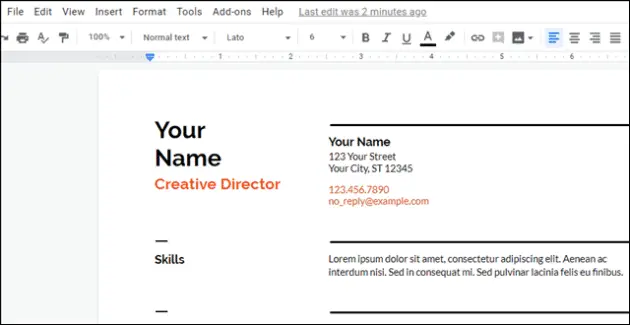 This resume builder is best for people who fit in with the entertainment industry. This includes a director, singer, or even an actor.
In short, you have to mention everything starting from your skills, present employment details, your previous job experiences, education, and last but not the least any awards or achievements that you have.
The layout is simple and easy to get on with. It starts with your name at the top, followed by the address, the phone number, and the email id. This is all done in a simple and elegant font.
This one is the simplest Google Docs resume template that you can use building your resume.
2. Serif Resume Template – A Popular Google Docs Resume Template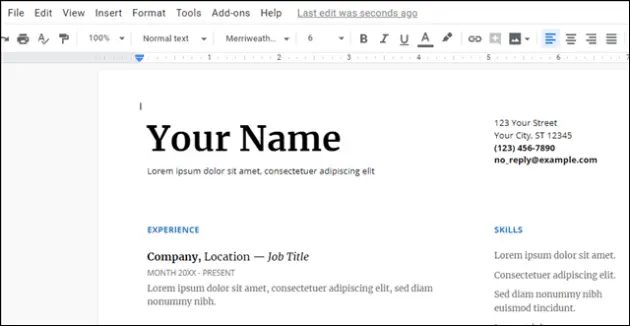 This resume template has a dual pane layout so that scrolling is at the minimum. The content is almost the same as other templates, but the layout stands out.
It starts with your name in big letters at the top-left side and the address, phone no., and email id on the top-right side adjacent to name. Then begins the current experience moving to the previous experiences.
You can mention the languages you know in the Language section. Hence it can be ideal for the people working as content writers, translators.
3. Coral Resume Template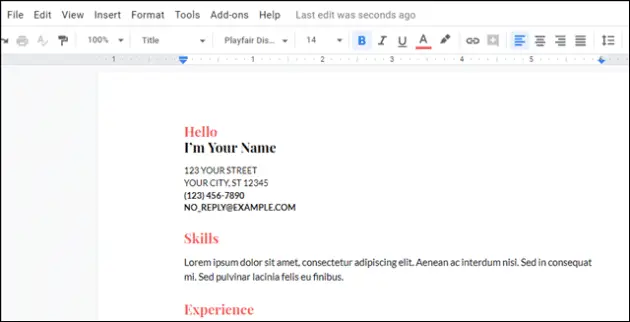 This Google Docs resume template is an example of a small but informative resume. It starts with a greeting following your name and is followed by the address, phone no., and email id.
The Skills section helps you describe your ability in a brief manner. When you are explaining your experience, keep it as brief and yet informative.
Yes, you simply have to mention the company name, job title and the job description in just three-four lines in easy points. This makes a resume look clear cut and helps the reader to go through your resume in seconds.
4. Spearmint Resume Template – A Good Choice As Google Docs Resume Template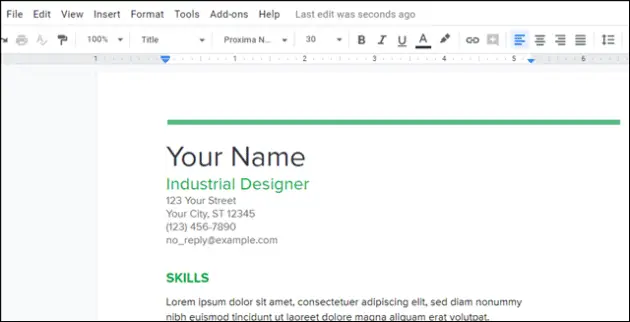 The Spearmint Resume Template is what a professional person would want. Yes, simply start with your name mentioning the designation below it and go on.
The address, phone no., email id all come in sequence one by one. Then, explain your skills and experience briefly with the job title and company name.
This template is effortless and easy to make a resume if you simply want to give an overview of your professional life. You have to just keep in mind that shorter the resume, the easier it is to impress.
5. Modern Writer Resume Template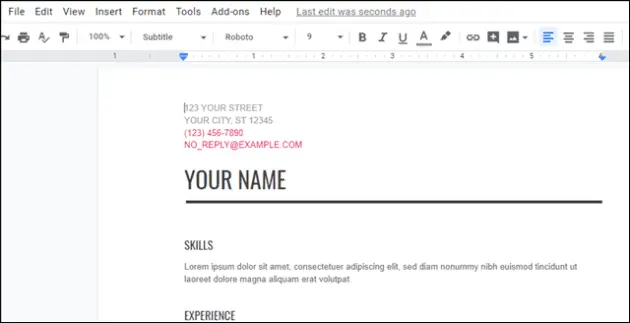 Last but not the least the Modern Writer resume template comes with sophisticated with unusual fonts. The font is like words typed from a typewriter.
You can go for this Google Docs resume template if you want to keep your resume a bit unique. Apart from all the experience and talent you have, make sure that you present yourself in a different way.
It starts with the address, phone no., email id and then your name in big letters.
Editing a Template
After you've chosen to use a template, it will open in Google Docs, and the next part is quite easy.
To add your personal information to the template, click whatever section you'd like to modify and write in your information.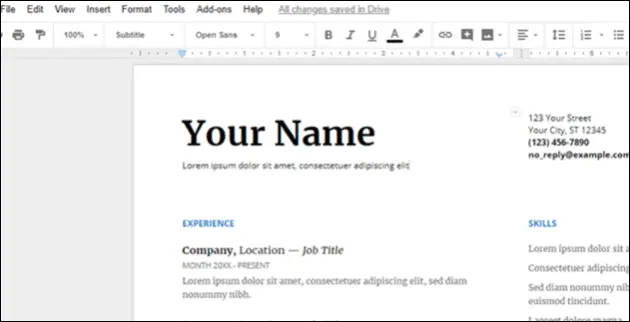 Once you've completed filling in the template, the next plan of action is to save a copy of your resume to your computer.
You can save it in any file type like PDF, Word. or Txt.
To save your resume, click "File" in the top left corner of the page, select "Download as…" and then 'Microsoft Word" or whatever extension you'd like.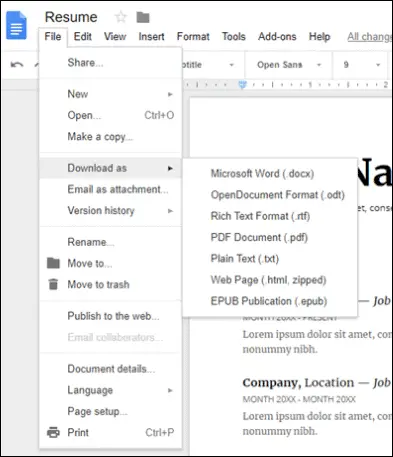 Otherwise, you can print the resume directly from Google Docs.
To print, go to "File" and select "Print."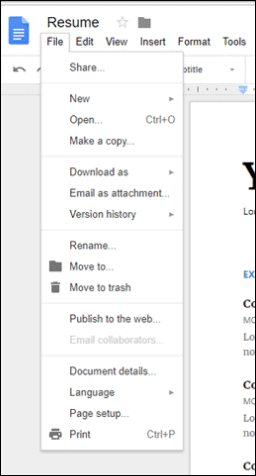 Storing and Sharing of Google Docs Resume Templates
Once the work on the final resume is done, you would definitely want easy access too.
The problem with Microsoft resume was the need for individual download and sharing them via email or hard copy.
Here you do not need to download a copy of your resume, which is to be forwarded or simply get it printed.
Google Docs resume allows you to share your resume online with any time anywhere. You can either get a URL for your resume that needs to be shared on any platform or send them to multiple emails at once.
Some organizations don't want to waste time downloading every single resume from each interviewing candidate. Hence the need for online sharing of Google Docs resume.
To get started with, open your Google Docs resume, and click on the blue color SHARE button on the to right corner.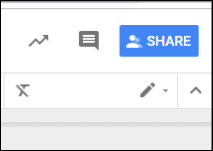 You can now enter as many email addresses as you can to share your resume.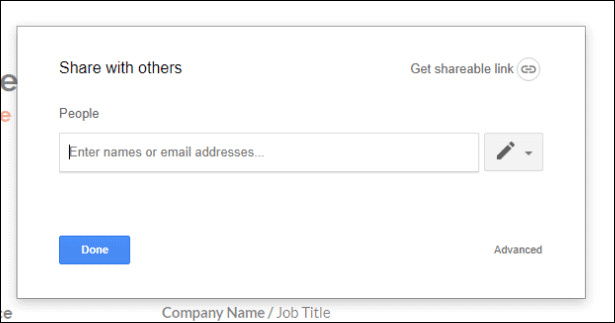 If you click on Advanced option, it expands some other useful features.
Under Link to share, you can copy the URL and share it with anyone you want.
Another option is to change the access option from Private to Public.
If you want to keep your resume Private, there is an option for it.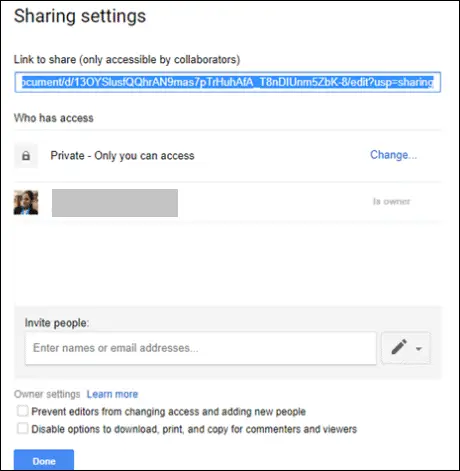 Sharing a resume online means that it always needs an internet connection.
If you want offline access, you can download Google Drive to your computer (or any device you are using) so that all the files in Google Drive are available offline.
Google Docs Resume Templates With Added Features and Benefits
VisualCV
VisualCV is an option when it comes to exceptional Google Docs Resumes. A CV is a reflection of your personality before an interview and hence it is supposed to stand out from the crowd.
VisualCV renders 6 resume templates for free and 3 more with an upgrade. It's so handy to use that you have to select a template and just enter your information. You can also upload an existing resume or pull data from the LinkedIn profile.
If you are wondering how to turn your simple resume to a professional and presentable one, VisualCV is the ultimate.
Vertex42
Vertex42 is another great example of some best Google docs resume template. It helps graduate students to assemble their CV in the right and appropriate way.
You can customize the template that best summarizes your education and achievements with other assets as well.
As you climb higher in your career graph, your style of presenting yourself in a resume is bound to vary. It is possible that may end up having multiple versions of your CV.
Why not have a single master CV template that contains all your latest information? This will help you to avoid any missing out any of the important or minor details when you appear for the next interview.
Hloom – An Option For Google Docs Resume Template
Hloom has a collection of 19 Google Docs resume templates and are bound to all your requirements. Each resume templates stands out with its own style and formatting.
Some resume templates focus on clean and simple texts while others are with graphics and bold design. From sales professionals to creative and technical candidates, Hloom has covered almost every set of occupations.
Conclusion
Google Docs Templates is a great example of how the Internet keeps getting more user-friendly. Just a few years ago we never would have thought of such a sleek Microsoft Word alternative would be available, but it's here now.
The added benefit being it's in the cloud and promises to give anytime-anywhere accessibility making even editing your resume from any device easy.
Check it out: Google Docs Templates