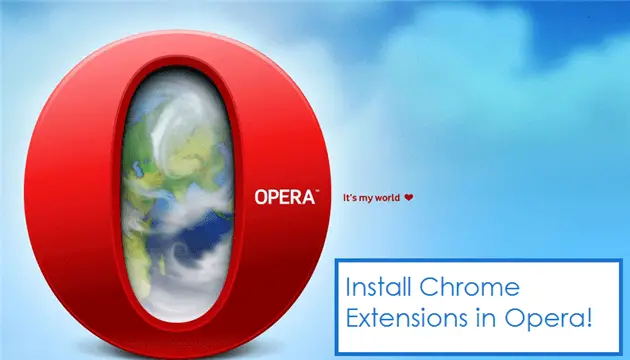 When we talk about browsers, Opera has its legion of loyalists who have used the software since it was first released in 1995. Over the years it has pioneered several useful features like tabbed browsing, page zooming, mouse gestures and integrated download manager which were then adapted by other popular browsers today.
Last year the developers of Opera decided to use WebKit instead of its own Presto engine, which incidentally is also used by Google's Chrome browser. Together both these companies are working on creating a new rendering engine known as Blink which is inspired from the WebKit.
Now, since the rendering engines of both these browsers are the same, Opera users have the option to use Google Chrome extensions. It's a great deal since you get the goodness of Opera and the immense choice of extensions from the Chrome Web Store.
Installing Chrome Extensions in Opera
Opera is in the process of developing a feature which will allow Opera users to download extensions from the Chrome Web Store directly.
For now though, you'd need to install an add-on called "Download Chrome Extension" extension from the Opera add-ons library. You can get it here.
Once you install this extension all you need to do is visit the Chrome Web Store and click on the install button to get an extension of your choice. A small notice lets you know that the extension you have downloaded is from an external source and hence you'd need to enable it manually.
Click on the "Go button" on the far right side to open the extension manager.

There you will see the extension that you had just downloaded. Click on the install button and read the required permissions that a particular extension would need. If you're okay with that, click on the install button to enable it.
Once done the icon of the extension will show up the top right corner of the Opera browser and you can start using it right away.
Verdict
Download chrome extension for Opera has worked flawlessly for more than 15 extensions that have tried to install. It has received excellent feedback from the users and so far our experience of using it has been pretty good.
The only limitation this extension has is that it cannot install chrome web apps. Hopefully, when Opera includes this option as default feature this limitation will no longer exist.
Check out Download Chrome Extension