The Windows logon screen that you see every time you boot Windows is your first line of defense against any unauthorized access to your computer. In Windows 8 and 8.1 Microsoft has added a few new methods for logging onto your PC. These include use of your Microsoft online account, a 4 digit pin for quicker access and the concept of a picture password.
The most common method is the use of your username and password. Generally when you start your PC you'll see that the username field is already filled in and all you need to do is input the password to log on to the computer.
You can improve  the level of security here, by making it mandatory to enter your username (if you are using a local account) or email (if you are using a Microsoft account) when you log on to your PC.
All you need to do is make a tiny change in your registry and once done every time you need to log onto your PC you'd need to input your username along with a password. So if anyone needs to use your PC they would need to know both these details.
Cool Tip: How to Access Specific Windows Registry Keys, Even From a Browser
A Simple Registry Hack to Boost Security
Before we get started we'd like to let you know that this particular hack was tested on Windows 8 and 8.1 but its also known to work with Windows 7. Just like on Windows 8, both the account name and picture stay hidden in Windows 7 for better security.
To get started, Open the Run Dialog Box by pressing the keyboard shortcut key: "Win + R"
Type in Regedit and Press "Enter" or Click on OK.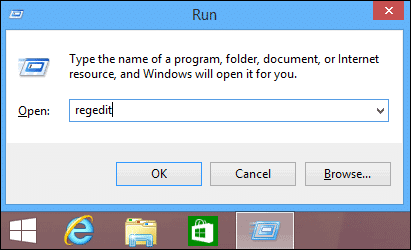 If the User Account Control prompt shows up, Click "Yes" to proceed.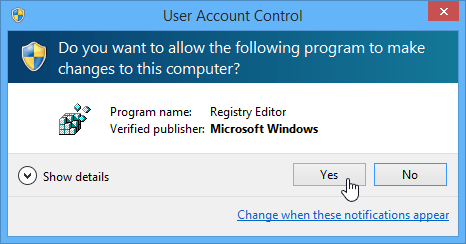 The Registry Editor window would show up. Windows registry is pretty complicated and should be handled carefully.
 Please follow this path in the left side pane to reach the required setting:
Computer > HKEY_LOCAL_MACHINE > SOFTWARE > Microsoft > Windows > CurrentVersion > Policies > System
Once you navigate to the System option, look for an entry that reads "dontdisplaylastusername" and right-click on it.
In the context-menu click on "Modify".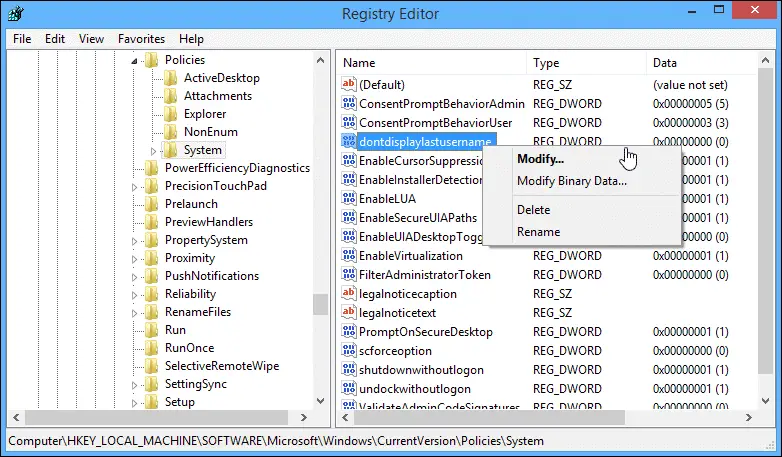 Alternatively you can just double-click the "dontdisplaylastusername" string. Here, change the 0 (standard logon) to a 1 (secure logon) and click OK.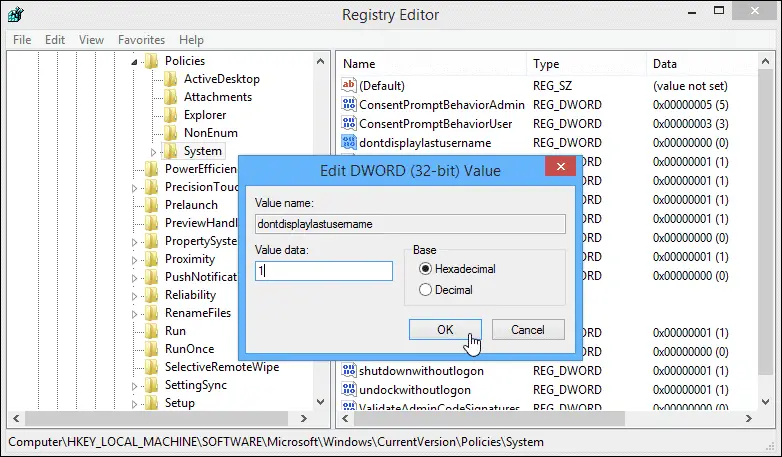 You can now quit the Registry Editor. You'd need to restart the PC to allow this change to take effect.
See Also: How to Create a Password Reset Disk in Windows 7 or 8
When you restart your PC, you'll notice that the usual Windows logon screen has changed to a more discreet one which doesn't how your Account picture or username. Here's a before and after shot to get a better idea about the change we made.
BEFORE: Standard Windows Logon Screen
AFTER: Secure Windows Logon Screen
As you can observe in the first screen, your email/username is already present and all you need to input is a password. In the 2nd case however, you need to input both which gives a boost to your security.
Closing Words
An important aspect of this hack is that it doesn't show the names of any users on your PC. So if anyone new accesses your PC they can't tell how many users have accounts on the PC as well as what the usernames are; which makes it that much more difficult to mess with your Computer. The only drawback is that you'd need to input your username each time you boot the PC, so this may prove to be more useful on a Public PC or for those who are quite conscious about their security.