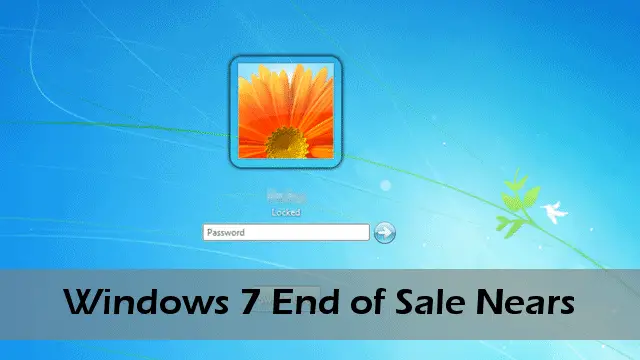 It should come as no surprise to Windows 7 users that support for the OS is coming to an end. According to Microsoft, October 31, 2014, will be the end of sale date for Windows 7. Windows 7 Professional currently has no end of sale date, but we're not sure if that was an omission by Microsoft or they have something else up their sleeve.
We'll examine what the end of sale for Windows 7 means for consumers and what you can do to prepare for it.
Why Windows 7 Has to End
Microsoft loves Windows 8 and 8.1. This shouldn't shock anybody who has followed Microsoft since Windows 8's release. Windows 8 and 8.1 is the future of the OS engine for the company and its plan to integrate all Microsoft-related services into one major cloud-based community. Whether you're an Xbox gamer, Windows Phone user or Windows OS consumer, pretty soon Microsoft will have a solid connection throughout its entire family of products and services.
This is why Windows 7 has to end. Windows 7 wasn't meant to be the Modern experience Microsoft has planned for users. While Windows 7 is considered to the best Windows OS in Microsoft's eyes, they still have ways to go before they crown a version the king.
Windows 7 End Date
The Windows 7 end of sale date is October 31, 2014. Rarely has an end of sale date changed. In fact, most computers unless relatively older are being shipped with Windows 8 or 8.1 on them. You have to purchase a stand alone copy of Windows 7 to install and overwrite the Windows 8 or 8.1 OS if you buy a new PC. While this may be an easy fix for some users, it's not as simple as it seems as Windows 8 machines are becoming increasingly hardware-dependent.
Eventually, it's possible, Windows 7 may not function properly on a Windows 8 or 8.1 OEM-based machine.
At the moment, Windows 7 Professional edition doesn't have an end of sale date. Microsoft has noted it will give a one year notice before end of sales, which means this version of Windows 7 will continue being sold after October 31, 2014. At the moment, this means that Windows 7 Professional will continue to be sold until at the earliest March 2015. We'll update you when this changes so you're aware of the change.
However, January 13, 2015, is the end of support for Windows 7 Service Pack. Extended support will be available for Windows 7 until January 14, 2020 as announced by Microsoft. Just like Windows XP coming to an end, so does Windows 7. Extended support will take care of security fixes, major loopholes and other important issues that come up but new features, functionality and software updates to Windows 7-based programs will no longer be available to users after January 13, 2015.
Preparing for the End of Windows 7
If you want to keep using Windows 7, you can. However, Microsoft will stop selling it at the end of October. This means if you want to use it going forward, you need to stockpile license keys by buying the version you want later down the line. This can be an increasingly expensive proposition but if you don't want to upgrade or get a Windows 8 or 8.1 machine, this is the only way to stick to Windows 7 legally after Microsoft stops the sale of this OS.
For now, you have until roughly March 2015 to buy the Windows 7 Professional version until Microsoft gives an end of sales for that version of the OS. Otherwise, you can upgrade to Windows 8 or 8.1.
Conclusion
Windows 7, according to most users – myself included – is the best Windows OS created… So far. Windows 8 and 8.1 is a step in the right direction but it's too much of a step in the right direction for Windows 7 users to totally get right away.
That initial shock when you upgrade from Windows 7 to Windows 8, even as a tech-savvy computer user can be jarring. If you're looking to hold onto the Windows 7 experience, you can but if you want to use it in the future on a new PC, you might want to decide if it's work stockpiling license keys now.