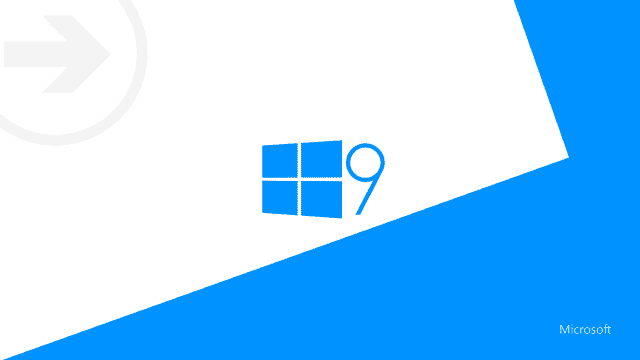 Microsoft updated those in attendance at its annual Build developer conference on April 2, 2014, about project Threshold. Or, in this case, Windows 9.
Windows 9 will be the successor of Windows 8 and 8.1, although, it's not clear if this is a full-blown OS upgrade or something similar – probably larger – than the Windows 8 to 8.1 upgrade. Let's look at what we know now about Windows 9 now and what more we can expect from Microsoft.
See Also: Op-Ed: How Microsoft's New CEO Could Save the Windows OS
What We Know About Windows 9
Windows 9 should be released around April 2015. That's what all indications point to. This coincides with information we received when we last covered it. Both Mary Jo Foley and Paul Thurrott, industry leaders when covering all things Microsoft, believe that the Windows 9 name will stick and Microsoft won't take the same path Apple has with how it names its products. Thus, the codename "Threshold" won't be around much longer.
Speculation has been rampant that Threshold actually refers to a major simultaneous release for Windows 9, Windows Phone and Xbox One. Time will tell if that's true, but it looks like Microsoft wants its major releases to coincide with updates to all platforms. Realistically, will this work?
What Will Windows 9 Include?
Chances are, the Start Menu will be back. This was announced at the Microsoft Build conference but no time frame has been released. Some speculate this could be before a Windows 9 release, others think it might be better off waiting. If consumers have told Microsoft anything, it's that they want the Start Menu back now. Will Microsoft actually listen? Hard to tell.
Floating modern apps, another feature consumers have asked for, will also be released. Again, do we have any indication this will be strictly Windows 9-related? No, chances are this, too, will be before that release.
Other than that, there's very little to be known about the Windows 9 release. Until Microsoft chooses to let some details out or at the very least give consumers insight into exactly what Windows 9 will be, we'll speculate about the probable direction Microsoft takes.
Recommended Reading: 5 Features We'd Want to See in Windows 9
Conclusion
Windows 9 is the make or break point for the Windows OS. Any consumer or industry professional who doesn't realize that is kidding themselves. Windows 8 is the Titanic of disasters for Microsoft. Until they realize that, they can't move forward to the next version of Windows with a clear head. If Windows 9 doesn't address the key issues Windows 8 and 8.1 didn't, Microsoft may very well put a nail in the coffin of their flagship product.
The real question to ask is: Does Microsoft even care anymore? If Satya Nadella is any indication, they do. But will he be able to steer Microsoft in the right direction for the future of Windows? As is usual with Microsoft, time will tell.