Have you ever wanted to record a phone call so you can go over again the conversation later? Recording phone calls can be a good way to preserve important work conversations or build up special memories with your loved ones. If you own a smartphone, you can record calls easily – provided that it's legal in your country.
Some countries or states, have made it illegal to record phone calls without the consent of the other party on the line. Before you get ready to record calls, be sure to get permission from the person you're going to talk to first. In most cases, verbal permission is enough to help you avoid legal repercussions.
To help you out, we've gathered a list of ways in which you can record phone calls with your cellphone.
3 Ways to Record Phone Calls With Ease
Using Smartphone Apps
The easiest way to record phone calls is to install a phone recording app on your smartphone. The only snag is that some of these phone recording apps are paid apps and you'd need to shell out some dough before you can start using them. There is also the issue of compatibility: some apps may not work correctly on your device.
Also, some of these apps require you to have your phone speaker on during conversations, as they use the microphone for the recording process. You can try experimenting with a couple of apps to find the one that you like.
The RMC: Android Call Recorder app is a good free Android app that lets you record both incoming and outgoing calls. It allows you sync with your Google Drive account or Dropbox account, so the chances of you losing an important conversation are slim. The drawback is that the app requires you to turn on your phone's speaker during calls. It also only lets you record a limited number of calls at the moment.
The Automatic Call Recorder app is also a decent phone call recording app. Unlike the RMC : Android Call Recorder app, the Automatic Call Recorder does not require you to have your speakerphone on during calls, though they recommend you turn it on to get better quality recordings. The Automatic Call Recorder app will also let you choose which calls to record and which contacts to ignore. A major drawback of this app is that it's not compatible with all the cellphone models at the moment.Check the compatibility before installing on your device.
If you are using an iPhone, you can use the Call Recorder app. They will keep recorded calls on their servers. The first 60 seconds of a call are free to record, but you have to buy credits if you want to record lengthier conversations. The credits aren't too expensive. Read the reviews to help you understand how the credit usage works, before you start making in-app purchases.
Limitations: You either need to pay for really good quality apps or compromise on quality if you're looking for free options. There are compatibility issues. If you need a long term solution – you are better off purchasing a good quality app.
Using Google Voice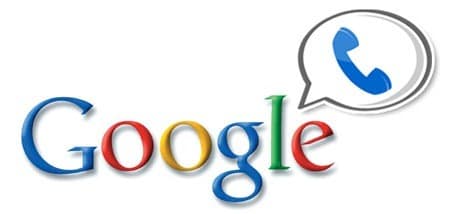 If you don't own a smartphone or don't want to install recording apps, you can use the Google Voice service to record your phone calls. You need to sign up for a Google Voice number first, however. Here are instructions to help you get started with Google Voice. You can also check out our very own guide to using Google Voice.
Google Voice will only let you record incoming calls. You can sign up for a unique Google Voice number and have your friends, family members and co workers to call you on that number whenever they need to get in touch with you. All recorded calls will be available for access in your Google Voice account.
You can also set up an existing number as a forwarding number, so all calls directed to your unique Google Voice number will be forwarded to your existing number. Google Voice can be used by iOS as well as Android users.
Limitations: Not available in all countries. Only incoming calls can be recorded.
See Also: How to Use Google Voice to Make Calls in Google Chrome
Using Your Computer/Tablet Microphone
Another way to record calls is to turn on the speakerphone on your cellphone during a call and use your computer's mic for recording. You can follow the same process on your tablet.
A minor drawback of this method is that quality of the recording may be sub par if your microphone hasn't been set to filter out background noises. Also, you won't be able to record calls if you're out. However, there are no limits to the number of calls you can record with your computer.
This is probably the cheapest and most effective method to record calls. You can use Windows' built in sound recorder for the task or you can download sound editing software like Audacity for advanced options.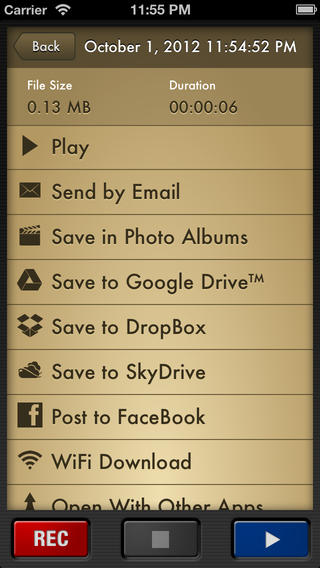 You can use apps like Voice Recorder Pro or Quick Voice on iOS and Smart Voice Recorder on Android, for recording good quality audio memos.
Limitations: Ambient surrounding noise and poor quality hardware can result into a low quality recording. But this technique provides for nearly unlimited recording of either incoming or outgoing calls.
Also Read : 6 Lesser Known Chrome Apps You Should Be Using
Final Thoughts
The more cost-effective ways of recording phone calls on your cellphone are using Google Voice or your computer for the task. In terms of convenience, Google Voice is better than the other options as it can be accessed even if you're out and you don't have to pay for an outgoing call to boot!
So, the next time you have an important client call replete with complex instructions on your project, don't fret. Be ready with your recording app to capture the conversation for later use. And before we forget, make sure you seek their approval to record.