Home
Authors
Posts by Hemendra
PDF is the format of choice for many professionals and casual users. PDF documents are easy to create and provide a level of security...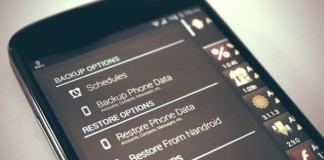 Mobile phones have revolutionized our communication like no other. Getting in touch with anybody anywhere is now just a tap away. Gone are the...
Today, traditional security measures can be easily broken by clever hackers. Passwords can be guessed or bypassed very easily if one knows how to go about taking the best guess. In order to avoid such potential nightmares, you must consider more robust security measures.
One of the most popular ways of ensuring safety in these devices is the 2-step verification process which makes it difficult enough for the hackers by introducing a second layer of verification. Such multi-factor systems ensure enough roadblocks for the potential attackers and viruses and keep you and your data safe.
PDF is perhaps the most popular format for file creation and viewing. PDF stands for Portable Document Format – they are so named because they can be handled on all kinds of machines without software, hardware, or operating system constraints.
PDF is preferred over other formats, like the Word format, because it adds an extra layer of security that these other formats don't possess.
PDF documents are notoriously hard to alter, for instance, without the necessary permissions and any changes to them can be picked up easily. You can also set a password lock on your PDF file or even use Watermarks on them to prevent other people from changing
them.
The Internet has made the world a man's oyster thanks to its ability to bridge gaps and distances like no other technology can. While this is a wonder that has brought us a lot of good, getting online has also caused our private lives to become anything but private.
While we surf the net the websites that we visit generally collect data on us. Some of them later use this data to serve us with ads in conformance with our interests and also for checking the common interests of a particular demography. This intrusion into our private lives is something that we live with as an essential evil of the internet era.
However, things have changed now. Chrome has come up with a 'Do Not Track' feature that allows some measure of privacy to internet browsers. Similarly, Firefox Tracking protection also provides its users the much-needed security while browsing.
The Apple iPhone is an amazing Smartphone that is loved by millions of people worldwide. However, like all other phones, it is also composed of electrical and electronic components. Some of these may conk off after prolonged usage or owing to mishandling on the owner's part. If the loudspeaker in your iPhone gets damaged or blown off, you will no longer be able to play music, make phone calls, except on earphones.
At times, the loudspeaker may also create crackling noise instead of clear sound which indicates it needs a replacement. Fortunately, you can perform a DIY replacement of the iPhone loudspeaker without much hassle.
Android has a plethora of ways to back up contacts. With users backing up their contacts in Gmail, Google, Facebook and more, there are instances when your phone ends up having more than a single entry for each contact.
This generally happens when you flash a ROM or factory-reset your phone and then try to sync it with the backup accounts to retrieve all the lost information. Since the syncing happens from multiple accounts all having the same set of contacts, you could very well end up with a device that is bulging with duplicate data.
Here are 3 easy ways to get rid of duplicates in your contact list.
To enable private browsing, present generation browsers have special modes. When you use such modes for browsing, the browsing history is deleted and cookies cannot track your browsing pattern. But, using such private browsing modes is easier when you use a computer and availing it on Android is a little tedious.
It is true that you can use Chrome's Incognito mode and Firefox's Private browsing mode on Android. However, these modes can be used directly when you are using the respective web browsers.
But, Android phone and tab users often open web pages from links in Facebook, Twitter and several other apps directly. When you do that, Chrome or Firefox will open the link in regular mode, not in incognito! We look at how to set things up in a way that any link you click will open in incognito mode.
Rooting your Android phone can allow you to control your device rather than be a slave to its whims and fancies. While everybody would love to have a super customizable device minus all the bloatware, not enough users have what it takes to risk losing their warranty or even bricking their phone.
Rooting your phone opens a world of possibilities that you cannot do without once you have got a taste of them.
Here we have listed some ways to root your device safely without even endangering the all precious warranty. The key to rooting your phone without tripping the KNOX warranty void lies in using the right app.
The fight between Android and iOS phones over their market share has been a closely contested one. We have millions of users out there who swear by iPhone while there are just as many loyal Android followers. With the release of the new iPhone 6 and iPhone 6 plus the scales might be tipped slightly in the favor of iOS phones.
Once you are used to a Samsung Galaxy or Note with their huge screens, it can be very difficult to switch to something smaller. This is where the new iPhone 6 and 6 plus with their bigger screens come in and make all the difference.
Wondering if you should ditch Android and switch to iPhone, there are compelling factors that tilt the scales in iPhone's favor. Let's look at some of the key reasons.