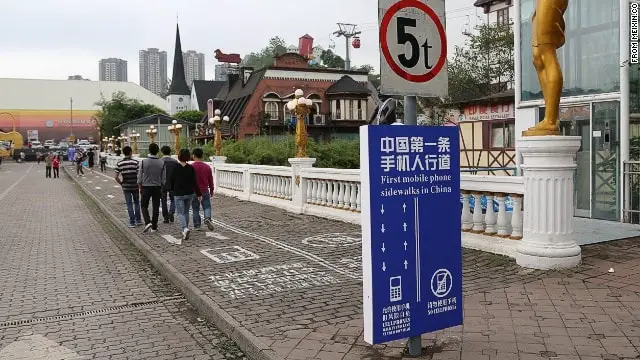 Come on, admit it. It's happened to all of us. You're walking down the street, glued to your phone screen texting a friend or updating your social network status and wham! You've run into another person, a sign, or some other obstruction in front of you. It's embarrassing. You might even be slightly hurt. People around you are laughing, meanwhile your cheeks are turning red, and you can't believe it just happened to you.
In China, this may just be a feeling left in the past. China has introduced sidewalk lanes for texters. Yes, for texters.
Want to Text and Walk? Get in the Right Lane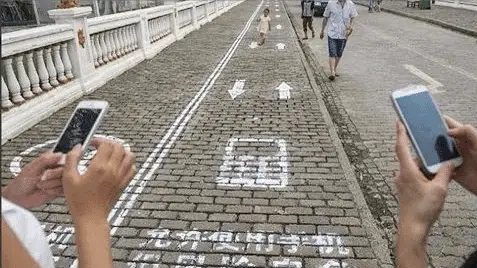 In one Chinese town, Chonqqing, texters are being given a lane all to themselves on the sidewalk, similar to how bike lanes work. These lanes will have a variety of warnings on them, so that texters glued to their screens can see them as they are texting, watching videos, and performing other tasks on their phones can see upcoming hazards and prepare themselves. Talk about taking care of citizen safety.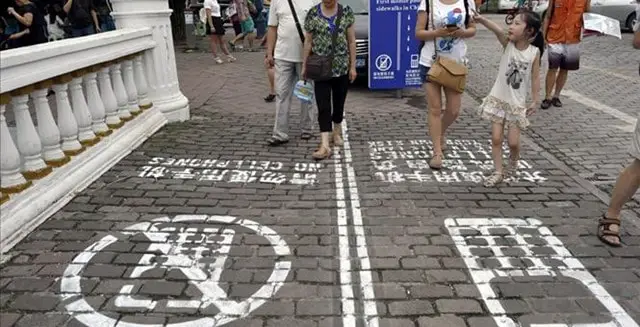 This sidewalk lane will have a dedicate space of about 15 feet wide and 165 feet long, for now. Chances are as this lane becomes popular in Chongqing, it'll get wider and longer, perhaps even being added throughout the entire cities sidewalk lanes and outlying areas. While China fights a population battle, finding ways to accommodate those attached at the hip to their phones is something that can actually help clear congestion on already crowded city streets and keep walking traffic flowing.
The developer of this sidewalk experiment in China came up with the idea after Washington, DC tested no cell phone lanes throughout the city. These lanes in DC prohibited walkers from using their cell phones, keeping traffic flowing in a different way. Chongqing came up with a different route, and only time will tell if this is an effective way to keep traffic moving in the right direction.
Will Sidewalks for Texters Actually Work?
In theory, sidewalks for texters could work. If it keeps traffic flowing forward, keeps texters from obstacles, and allows them to keep up with the pace of the world around them, then, yes, it works. But is it necessary? I suppose it depends on how you use your phone and whether you consider using it all the time, even walking, as an integral part of your life.
Only time will tell if this is a valid way to deal with the growing issue of constant texters and phone checkers. Perhaps, instead of investing in sidewalks for this group of technology users, it's time to start stepping away from our devices and realizing we don't always need to be connected. Life won't stop if we're not constantly checking our phones, email and the news; however, we could miss out on what life has to offer right in front of us if we're not paying attention to the world around us.
Conclusion
It's sad that in this day and age that we're so attached to our phones that was lose track of the world around us. In sprawling cities across the globe – like New York City, London and Berlin – this experiment in China may prove to be a preposterous way to keep traffic flowing in cities that need it to keep moving in the right direction. Will China's experiment in sidewalk lanes for texters work out for the best? We'll have to wait and see (and most likely read any updates on our phones.)
What do you think about sidewalk lanes for texters? Do you think your city or commute would benefit from something like this? Comment and let us know!