Better Than Bookmarks
You must have noticed that your bookmarks tend to pile up over time, until they become giant lists that are extremely difficult to sort and manage. Of course, you could organize your bookmarks by folders, but that takes a lot of time – time that you probably can't always spare.
It might be a common occurrence for you to forget about the pages that you have bookmarked, until you stumble across them weeks or months later. By that time, the page you are reading may be old news and irrelevant. You may not even remember why you bookmarked it in the first place.
Luckily, there are some apps you can use during browsing to save entire web pages, snippets or even images and videos to go through later. Most of these apps are self- organizing, which will free up a lot of your time, and sync between your computer as well as your portable device(s).
Here as 5 of the best tools that save web pages for you to peruse at your convenience.
Pocket
Formerly known as Read It Later, Pocket has millions of subscribers across the world. Pocket is popular because it is simple and lets you sync content between all your devices, like your PC and smartphone. It has been integrated in more than 500+ apps, including in Twitter and several popular news apps, so you can create and share your own custom Pocket app with others.
To use Pocket, sign up for an account at their website (for free) and install the bookmarklet. After that, a new button on your browser will let you save content for later viewing. You can also share links over email and on social channels. They have their own mobile app for smartphones and tablets to let you browse your bookmarks any time you need.
Also Read : Review: Pocket Lets You One Click Save Text, Video and Much More
Readability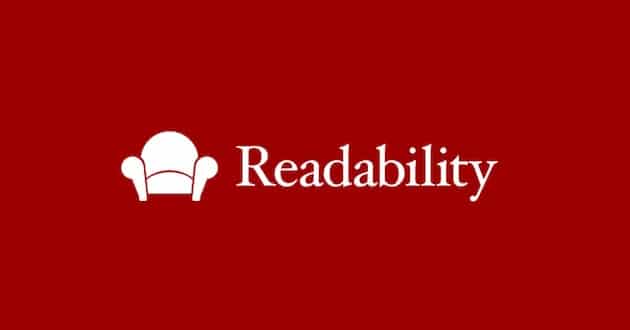 Readability should occupy a prime spot on any article saving tool list. Readability is primarily a tool that strips away needless clutter from a webpage. If you want to read a webpage without the hassle of pesky ads, images and Flash content, you need to get this tool.
Readability will also nicely organize any materials and send them to your device of choice. Readability, apart from having Android and iOS versions, will also let you send reading material to your Kindle.
Evernote
Who hasn't heard of Evernote? Evernote is mainly a note taking tool, but it also lets you clip and save the content from the web. One of the best features of Evernote is its organization – everything is neatly organized in notebooks and its easy to access.
To use Evernote, you have to sign up for an account. If you just intend to save web pages without images, audio and video, the free account should be enough for your needs. To have your saved content available offline, you need to toggle the option in the Evernote Settings.
Although Evernote can be easily accessed online via any browser, they have dedicated apps on all platforms including your PC and smartphone. They recently released a reminders service which is unique to this service.
Must Read: 9 Awesome Evernote Productivity Tips 
MS OneNote
Microsoft OneNote is a part of the MS Office suite. If you have the MS Office Suite installed, you don't need to bother downloading another app. OneNote like Evernote is a note taking app, but it also lets you store web pages to read later.
To use MS OneNote to store webpages, you need to download the OneNote Clipper. The clipper can be installed on all your devices, and the clipped content can be viewed later in OneNote. An advantage of OneNote is that it gives you much more storage than many other apps, as the content is stored locally on your hard disk.
See Also: OneNote for Mac released – Microsoft Makes it Free Across all Platforms
Instapaper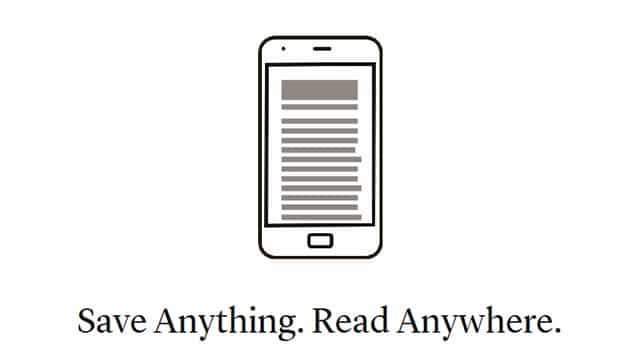 If you are looking for a simple web page saving tool, look no further than Instapaper. Instapaper does not have the bells and whistles the other tools on this list do, but that works out in its favor. It's truly a minimalist bookmark manager.
You can save text, images, and videos with a single click. Instapaper will save and sync them across all your devices. It also lets you highlight important text in your saved content. You can try out Instapaper for free, but you have to pay for Premium features.
Also Read : Instapaper for Android Is An Easy Way for offline Reading on the Go
Finally
All the apps on this list will let you read content offline, if you are wondering. Some of them will, of course, prove to be more useful than others.
Readability, for example, is good if you want a distraction-free reading experience, while Evernote (or OneNote) is better if you would like to store what you read in a virtual journal. In the end, it all comes down to what you want from your webpage saving tool.