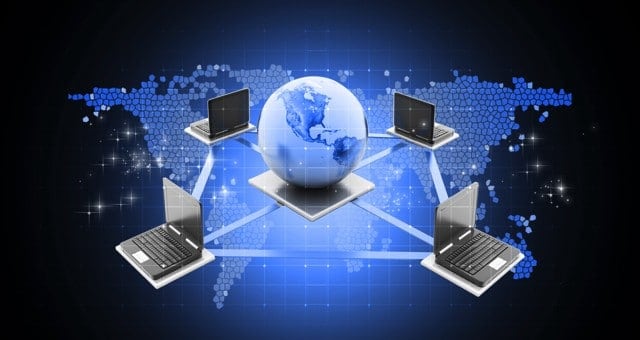 On Cloud 9
Cloud storage has several advantages over regular storage. You can, for example, access any data you have uploaded to your cloud account from anywhere and on any device, as long as you have access to the net. Advanced applications of cloud computing include the ability to directly access and play content like music or videos, use software (like spreadsheet software) and even to play games, all without you have to install anything on your machine.
Despite its many advantages, though, cloud storage has been slow to take off – at least until recently that is! Cloud storage technology has become cheaper and prices have come crashing down as a result, so much so that some services are willing to give you as much as 100GB of free cloud storage.
Sounds too good to be true, doesn't it? There has to be a catch somewhere? As far as we can tell, though, these offers are completely legit. They are also brought to you by reputable service providers, so you don't need to worry about the security of your data. Here's our short guide on how you can get 100GB of free cloud storage right away.
Use Microsoft's Promotional Offer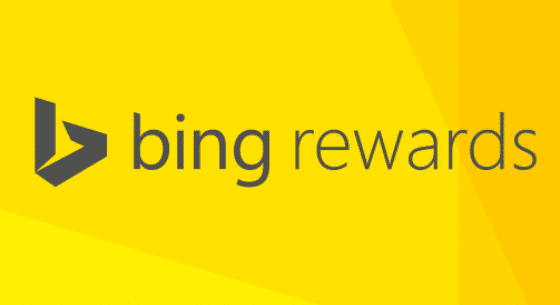 Microsoft is offering 100GB OneDrive for free as a promo, no strings attached. To get access to this offer you will have to sign up for the Bing's reward program. Don't worry, you don't have to pay for anything (or have your credits deducted). Their only condition is that you agree to receive promotional offers on your email from them. This is a small price to pay, we think, for 100GB of free storage.
Once you upgrade to 100GB, you account will be valid for 2 years. After that, you will have to sign up for Microsoft's $1.99 per month for 100GB plan to continue using your account, which works out to about $24 every year. The 100GB of free storage is in addition to OneDrive's free 15GB of storage – so you get a total of 115GB of storage.
This offer is only valid for US-based net users at the moment. You can get around this limitation easily enough by using VPN software (like CyberGhost) or downloading a plugin like Hola (Chrome). Use the software or plugin and then click on the Bing's reward program link here.
If you're a business owner or a heavy cloud-storage user, you might be better off simply subscribing to Microsoft's Office 365 service, which gives you unlimited (you heard that right) cloud storage for your account, no strings attached. The subscription isn't cheap, though, and we won't recommend it for you if you're a casual user.
Sign Up for SurDoc

SurDoc is a cloud-computing storage provider that offers 100GB of storage for free, without requiring a credit card. To sign up for their service, just give them your email id and create a password. Alternatively, you can use Facebook, Yahoo, Outlook and your Google account(s) to sign up for it.
Once you sign up for it, you will be asked to install the SurDoc app. This app lets you control which files you want to backup to their servers. Your files will be compressed and sent over an encrypted connection to their servers, which, incidentally, use military-grade encryption to ensure data safety.
Unfortunately, SurDoc only offers 100GB of free storage for a month, after which you can either sign up for their service ($2.50) per month or wait for a year to have your account renewed for another month for free.
Update: This service has been discontinued.
Sign Up for OziBox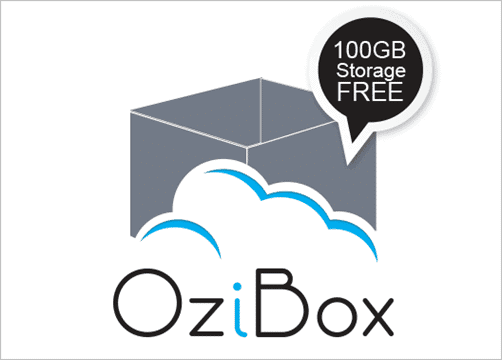 OziBox is community-based cloud storage service that offers 100GB of storage for free. The best part is, unlike with SurDoc, you get 100GB of storage free forever. If you ever want to upgrade your storage, you have to pay a reasonable subscription free (10 pounds for 30 days for 250GB).
OziBox is able to run their cloud storage service through donations and they are currently actively trying to make additional storage available to you for free. They are also against ads and take data protection seriously. All in all, out of all the services we've seen in recent years, we like OziBox the most and highly recommend them to you.
Final Thoughts
One of the main reasons why people hesitated to use cloud storage in the past is that it was far more expensive than regular storage (HDDs, SSDs, and disks). If you were one of these people, we hope our list of free cloud providers encourages you to get you an account of your own. It's always a good idea to back up your important files online, after all.