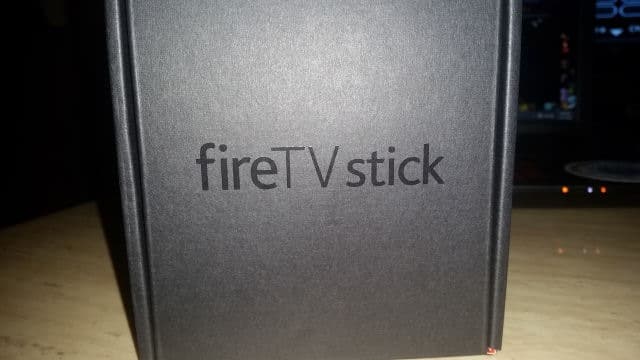 As streaming and cord cutting become more popular in households across the world, consumers are looking at different ways to watch what they want when they want. Chromecast, Apple TV, Roku, Sling TV and others have created dongles or set-top boxes to give you the streaming content you crave. Amazon has jumped into the fray with its Amazon Fire TV Stick.
Let's look at what the Amazon Fire TV and Fire TV Stick can do and whether or not it's a worthy investment for consumers.
What is the Amazon Fire TV Stick?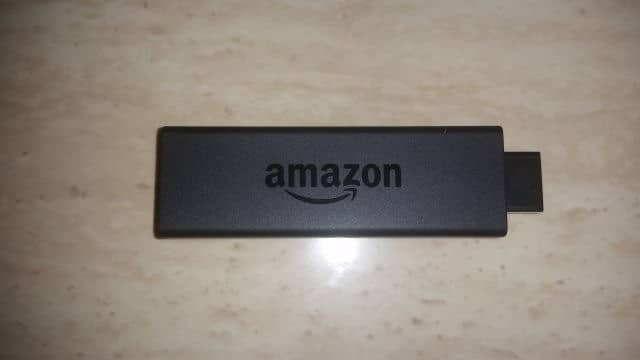 The Amazon Fire TV Stick, like Google Chromecast, is a dongle you plug into an HDMI-capable monitor, television or computer. Once connected, it allows you to login to your Amazon.com account and take advantage of a variety of programming. You can login and use accounts with Amazon Instant Video, Netflix, Hulu Plus, ESPN, Twitch, YouTube and much more. You can also play games on the Amazon Fire TV Stick.
When compared to Chromecast, its direct competitor, the Amazon Fire TV Stick offers twice the amount of memory and a dual-core processor. It offers four times the storage of Chromecast, making it much easier to get started watching what you want to watch.
The Fire TV Stick comes with a basic remote, but you can also use the free Amazon Fire TV app on your phone or tablet. Amazon also offers a voice-activated remote for its Fire TV Stick which is sold separately. You don't have to be an Amazon Prime member to take advantage of Fire TV, but you won't get access to Prime Instant Video on the device without being a member.
Amazon Fire TV Review
As an Amazon Prime member, when the Fire TV Stick was introduced, Amazon offered it for $19 to members, so I took advantage of it. Having been unimpressed with Chromecast from the start, I wasn't expecting much from Amazon's version either.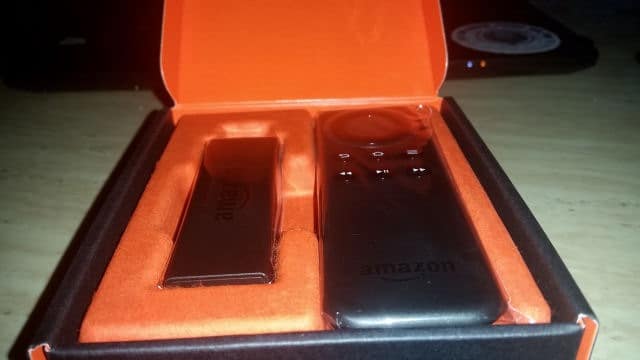 When it arrived, the packaging was impressive and I was surprised by how lightweight and sturdy the dongle and remote felt in my hand. I was a little taken back by how to hook it up to your TV, then its power source, which is a clunky and requires you to figure out cable organization to use it.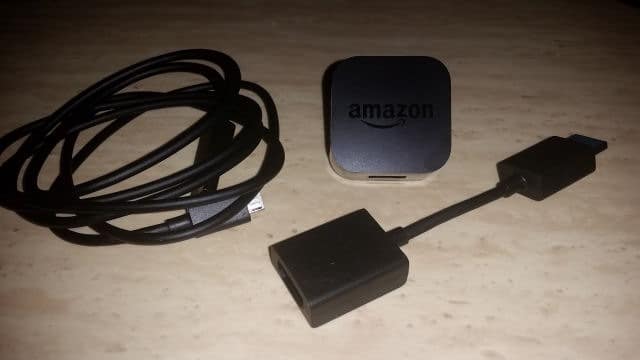 Once plugged in and ready to go, I turned on my TV and switched over to the Amazon Fire TV Stick. I was greeted by an ugly green bar at the bottom of my TV screen that flickered on and off. I ran the calibration on my television set, which didn't help and I couldn't locate anything in the Amazon Fire TV app to let me do it at that moment.
Instead, I was prompted to hook up to the Internet, then I was required to download updates to the app. This took about 10 minutes over a 50 mbps Internet connection. Unfortunately, the first update didn't work, and I had to update the device a second time before it actually stuck. This forced me to reconnect to the Internet and enter my Wi-Fi details three times over the entire update process.
After it finished updating, it prompted me to confirm my identity and login to my Amazon account. It knew who I was based on the device sent to me, which made the process easier.
Since I couldn't figure out why the green bar was appearing at the bottom of my screen, when the introduction video begin playing, the video was shaky and grainy. It lasted just under five minutes and there was no way to skip through. All the information it presented, I was already aware of. After that, it asked if I wanted to set up parental controls, the finally I was introduced to the Amazon Fire TV app's main menu.
At this point, I decided to unplug the device to see if it would fix the picture quality. When I unplugged it, the dongle was incredibly hot for only being plugged in for 20 minutes or so.
Proper Set Up is Needed for Good Picture Quality
Plugging it back in didn't help the picture quality, but now that I had full control of the app, I went right to the settings and finally found a calibration option. After running it, the green bar and picture quality greatly improved and was crystal clear on my HDTV.
I had to download the apps I wanted to use, like Netflix, Hulu Plus and others, which was relatively quick. Once logged in, I could use them right away. I was impressed in particular by the Netflix app, which worked much better than the Chromecast version.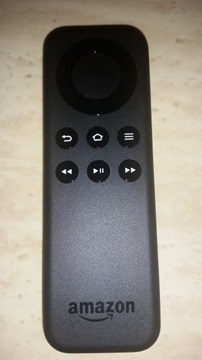 The app is responsive, especially when using the remote that comes with it. However, the only downfall of the remote is that there's no volume controls, so you still have to utilize two remotes to enjoy the Amazon Fire TV Stick.
Overall, the Amazon Fire TV Stick performs well, offers a variety of programming, and could be one way you let go of cable and the cut cords in your daily life.
Conclusion
If you're an Amazon Prime member and you're looking for a better way to watch your shows and more at home or on the go, I'd encourage you trying out the Amazon Fire TV Stick.
If for nothing else, at the price, it's worth it for the way you can use Amazon Instant Video and the perks that come with as an Amazon Prime member. For the price, and the power, the Amazon Fire TV Stick is a good buy.