Fix Corrupt PDF Files
PDF is perhaps the most popular format for file creation and viewing. PDF stands for Portable Document Format – they are so named because they can be handled on all kinds of machines without software, hardware, or operating system constraints. Any document you create on your PC can easily be viewed on your Mac or even your smartphone and tablet.
PDF is preferred over other formats, like the Word format, because it adds an extra layer of security that these other formats don't possess.
PDF documents are notoriously hard to alter, for instance, without the necessary permissions and any changes to them can be picked up easily. You can also set a password lock on your PDF file or even use Watermarks on them to prevent other people from changing them.
Also Read: Convertii Automatically Converts a PDF to Word Document In Dropbox
Why Does PDF Malfunction?
PDF documents despite all their pros can and do get corrupted. It doesn't happen very often, but when it does, you stand to lose all the data the document contains. Why do PDF documents get corrupted? One of the main reasons why that happen is because a sub-par PDF creator was used to generate them. Some experts also believe overuse of a PDF file causes corruption, mostly because of software glitches.
Your PDF files may also corrupt if you view them online directly instead of downloading them first. Many users report that their PDF files open very slowly or don't open at all after they view them multiple times online. Opening a PDF file on your browser instead of a dedicated reader may also result in the corruption of the file.
If you're attempting to open a PDF file from a link within your browser, you may encounter errors and the file may not open. This may be due to the missing plug-in on your browser that enables you to view PDF files.
When you send PDF files over email, there are chances of them getting damaged. To prevent this from happening, we recommend you use a compression program like WinZip on them first before emailing them.
Other possible causes of PDF file corruption include connection failures while downloading one (which results in a partial download), HDD failure, power outages, archive failures, system failures, making changes to it, printing it and virus attacks.
Now that you know some of the possible reasons why PDF files get corrupted (and hopefully how to prevent that from happening!), let's move on to the how to fix corrupt PDF files part.
Did you Know: You can Edit PDF Files Like a Pro with PDFescape
How to Fix Corrupt PDF Files
The first thing you should know about fixing corrupt PDF files is that, no matter what tools you use, you are not going to recover all the information in your file. This means that you should always have a backup of the data your PDF files contain.
Also, please note that some files may be beyond repair. However, if you're getting one of the following errors, you will probably be able to recover the data in your file:
PDF File not readable with your software
Root object is invalid or missing
File is damaged or corrupt
There was an error opening this document
There was an error processing this page
It contains info not understood by the viewer
Format error- Not a PDF File or Corrupted
Even if you don't get one of these errors, you may still be able to recover your data.
The best way to fix corrupt PDF files is to use a PDF repair tool.
Here are some of the tools we recommend:
This tool is simple to use and can repair one or multiple corrupt PDF files. You can choose between basic and advanced retrieval options. While the basic option lets you recover some of data, the advanced option works to extract all the data it can from the damaged files.
SysInfoTools PDF Repair v3.0 costs about $59 for a single-user license, but it's one of the better PDF repair tools out there. It's priced a little higher but you have an option to test it before buying.
You can also download a demo version that will retrieve the data from every other page in your document, just to see if the software works for you.
Using the software is pretty simple and they offer technical support, so you won't have problems with it even if you're not technically inclined.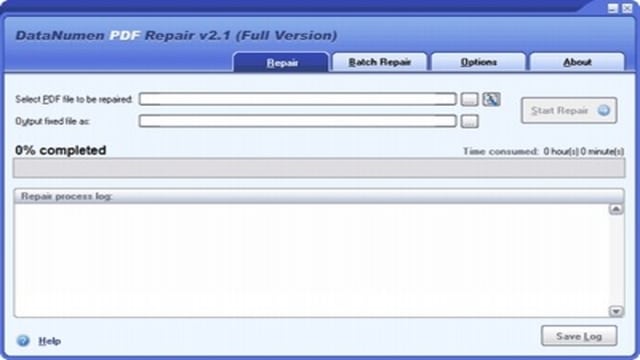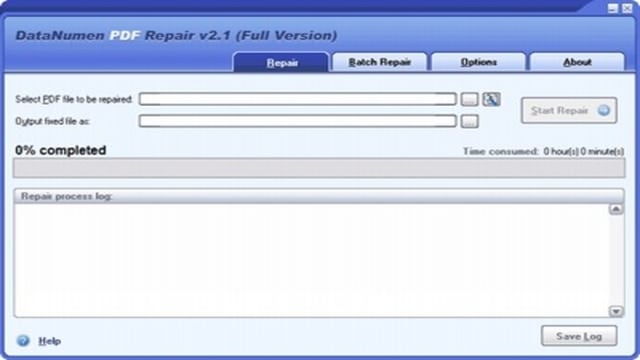 This is easy to use software developed to repair damaged PDF documents on your Windows machine. It has a well laid out and clean interface that lets you repair a single file or a bunch of them in Batch Repair option. The utility is fast, effective and works well with all current versions of Windows.
DataNumen is even more expensive than SysInfoTools (from $149.95, approx.), but it's probably the best tool on the market for PDF repair. They even refund your money if any other tool available in the market can recover more data than their application.
Fixing PDF Files for Free
But what if you can't spend so much on PDF repair software? There is another solution, though it's not pretty. You can attempt to recover the text (and only the text, not your graphical data) in your PDF document using the Notepad application on any Windows PC.
Just right click on the PDF file, choose the "Open With" option, and find Notepad on the list.
The Notepad app will open your PDF file, as much as it can be opened, and you will see a lot of code mixed with text.
Your job is to separate this code from your text – which could take a long time, depending on the size of the document and your ability to sift the data from the code.
Also See: PDF to JPG: Our Top 8 Resources to Convert PDFs into JPGs
Final Thoughts
If you're pressed for time, we recommend you get a PDF repair tool to fix your PDF file. We hope our article will help you prevent your PDF files from getting corrupted in the first place.
Once they get corrupted, you have no choice but to pay a large amount for a PDF repair tool – and no, the free ones don't work well at all.