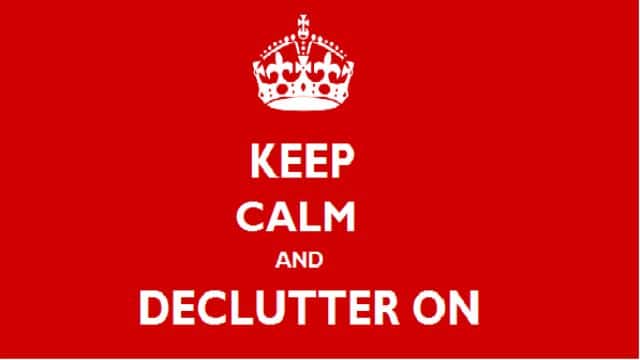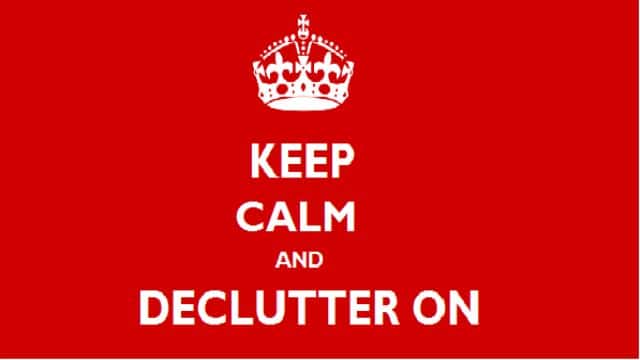 Clean Up Drive
With time, nearly every PC user is hopping on the cloud bandwagon and the trend has spread all over the world. Cloud storage is hailed as the future of data storage by technology giants and many of them are already offering their own services and packages. Technology behemoths like Apple, Microsoft, and Google all have unveiled their specific cloud storage services in recent times.
Google Drive, in particular, has become very popular with home and business users alike- for its growing feature list and amazing ease of use. Besides, it offers great synchronization capabilities across devices and integrates tightly with Google services.
SEE ALSO: 10 Google Drive Extensions That Will Help You Work More Efficiently
Free Up Space on Google Drive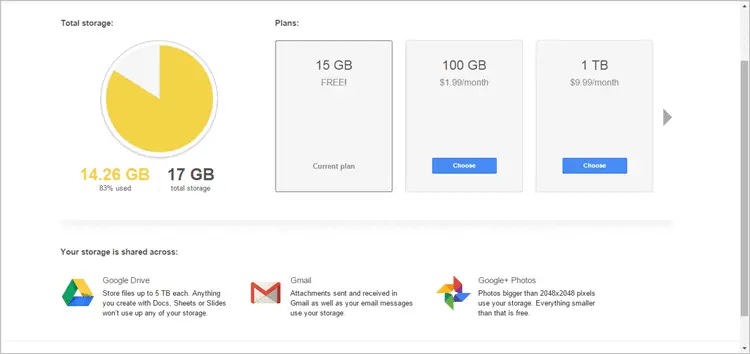 Google Drive was among the pioneers in cloud storage services to exceed the 10 GB threshold for free packages. It now offers 15GB of online storage space for free to any user who has a Gmail account. That sounds really good, but for some users that apparently huge space may get filled up sooner than expected!
If you upload large videos, PDF and documents on a daily basis- you will find a significant part of the quota is exhausted soon. The 15GB limit also includes your Gmail account along with Google+ Photos. You can view the overall storage detail on the Google's Drive storage website.
While business users or those with deep pockets can buy extra storage space, that is not the way for others. You may resort to some useful methods to free up space in your Google Drive account.
ALSO SEE: Why You Should Move Your Media to Google Drive and Start Using it Today
Find What's Hogging the Space on Your Drive
First of all, you will have to find what files and data are taking up space on your Google Drive.

 

 

For this, you need to right click on the Google Drive icon in the system tray and select preferences. This section shows you a pie chart and the amount of free space available in your account.
For most users, a large section of used space is taken up by Gmail attachments and messages. For some users, Google+ Photos can take up a few GBs of space too.
For most users, a large section of used space is taken up by Gmail attachments and messages. For some users, Google+ Photos can take up a few GBs of space too.
Convert Files to Google Docs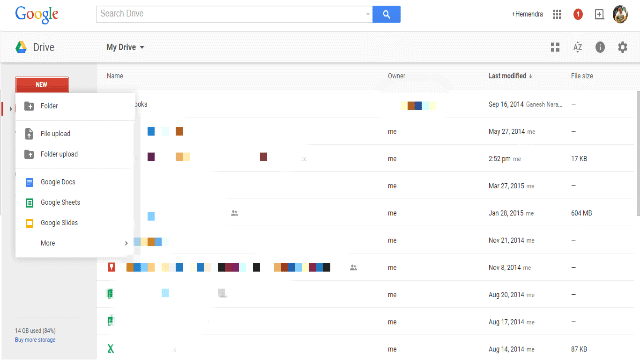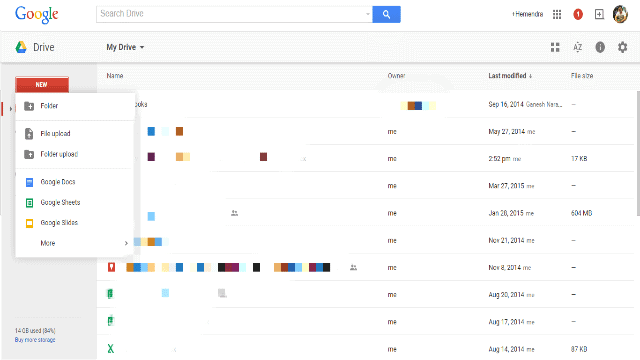 A section of Google service users are not fully aware of what is counted as Google Drive storage and so they run out of free space sooner than others! Feel free to create documents with Google Docs, Slides and Sheets as these do not count as extra data for Google Drive storage.
The same thing is applicable for Google Doc and Sheets shared with you by others. As far as Google+ Photos are concerned, high-resolution images and videos with over 15 minutes duration are counted as additional data.
Cleanup Google Drive
After inspecting available space and stored data, it is time you get into the actual cleanup mission! Launch Google Drive and then observe 'My Drive' section with care. If thumbnail view is being used, switch to the List view.
At the UI's lower left side, you will get a link and exact breakup of data stored in your account by hovering the mouse over it. Click on the option 'Drive' and you will see the view sorted by quota used.

Google doesn't count collaborated files shared with you by other towards your allocation. So, in order to check large files created by you, use the search option and select Ownership as Owned by me. Once all documents created by you are displayed, delete ones you don't require.
Google saves previous versions of files and these can take up space over time. You can create space by right clicking on a file to check its previous versions. You can then delete the older versions of the files to free space. Google also deletes the old versions every 30 days by default. While this may seem time-consuming as there's no way to delete previous versions of multiple files at once, it sure is worth the effort if you are crunched for space.
Convert PDF Files to Save Space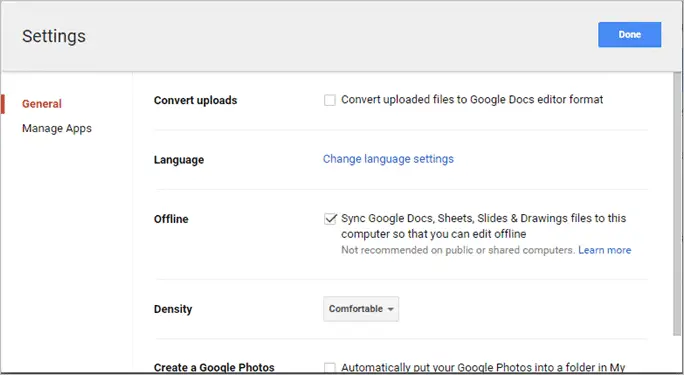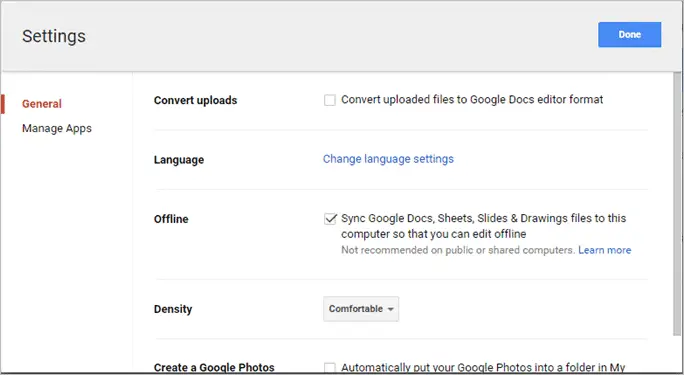 It may so happen that you have a lot of PDF files stored in the Google Drive account which are important. So, you cannot delete them, but grudge the fact they are taking up precious storage space. It would be prudent to convert such files to Google Docs formats.
The conversion can be done in a jiffy by right clicking on the files and selecting 'Open with' and then choosing Google Docs. It will result in the creation of a Google Doc with exact name as the PDF file. They you can delete the PDF file. Empty the Drive's Trash folder to delete files permanently.
You can also change the settings to convert all uploaded files to Google Docs format by default.
Must Read: How to Get 100GB of Free Cloud Storage for Right Now (300 GB Total)
Manage Google+ Photos
Some Google Drive users wonder why their storage space is being taken up by Google+ Photos when they do not use Google+ much. This happens when you use an Android device and the setting is enabled to upload all images taken by it to 'Google+ Photos' by default.
On your Android device, you can deactivate the 'Auto backup' service. This will be available in Google +app's setting in the device. If you use the service, it is possible to select images you no longer need and they can be deleted. Another handy trick is selecting Photo Size as 'Standard size' in your Android device's Google+ Settings section. This will ensure saved photos are not stored at high resolution and so they will not take up space on Google Drive.
Please note pictures below 2048 x 2048 pixels don't consume space if you have signed up for Google+ else only 800 x 800 images are free.
Tidy Up Your Gmail Account
Every email on your Gmail takes up space and affects the overall storage available on your account. While emails with just a few lines of text may not seem like such a big deal, thousands of them over the years will certainly dent your storage. Also, if your emails have large attachments then they add up to noticeable amount of space.
You can use the Advanced Search option and search for emails with large attachments. Chances are you have emails and Forwards from years ago with large attachments that you don't need anymore. Delete those and suddenly you have freed up a large amount of storage that can be used for newer, more important files and documents.
Do remember to clear the trash as deleted messages in trash folder still count towards your storage, even though Gmail auto deletes them after 30 days. If you need space right away then that's a low hanging fruit.
Final Thoughts
So, you can see it is simple to clean up Google Drive and free up some storage space. You need not be a tech whiz kid and it's not required to use any third party apps for the purpose either. It is basically about tweaking Google + and Google Drive settings. This will ensure you do not need to buy additional storage space from Google anytime soon.
Related Reading: 5 Quick File Sharing Options from Your Desktop