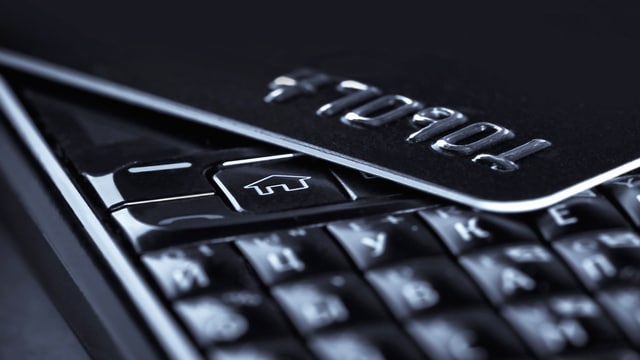 The Pay Phone!
With mobile technology seeping into every aspect of life, it was only a matter of time before they replaced the humble wallet. Smartphones now enable you to make payments using NFC technology and various apps.
While you can shop online with your Smartphone and make some payments using your credit card or online banking, its still not as convenient as tap and a swipe to check out. With people using a number of debit and credit cards, handling the data and carrying so many cards can be cumbersome. That is why the concept of mobile wallet is gaining popularity.
Also Read : 7 Things You Must Know About Mobile Wallets and Their Capabilities
Advantages of Mobile Wallet Apps and Limitations
There are several advantages of using mobile wallet apps. You are spared from the hassle of carrying multiple cards-thereby evading the risk of losing them too. With compatible smartphones, and such apps, you can simply tap to clear payment at participating seller outlets. To use this feature, you need an NFC-enabled device.
With time, the technology has started making appearances in top-end smartphones. Both iPhone 6 and 6 Plus have the feature as do leading rivals from Android platform. Upcoming Windows-based smartphones are also going to have this feature.
While these developments are encouraging, the mainstream consumers are yet to fully embrace the mobile wallets. NFC-enabled phones are not exactly affordable and they are used by a marginal section of smartphone users.
With Apple, Google and Samsung leading the way with Apple Pay, Google Wallet and Samsung Pay. Leading retailers like Wal-Mart are gearing up to launch their own mobile wallet system. The emergence of various mobile wallet standards and apps can also be confusing for the regular Joe.
ALSO SEE: Everything You Wanted to Know About Apple Pay and How to Use It
Alternative to Mobile Wallet Based Payment Systems
If you happen to use an entry-level Smartphone that lacks NFC and still want to avail benefits of mobile wallet technology, that is possible. There are apps that let you avail nearly the same benefits of a mainstream mobile wallet.
The caveat is you may find fewer merchants that support the mobile payments. So, you may want to check for businesses that accept mobile payment using these apps.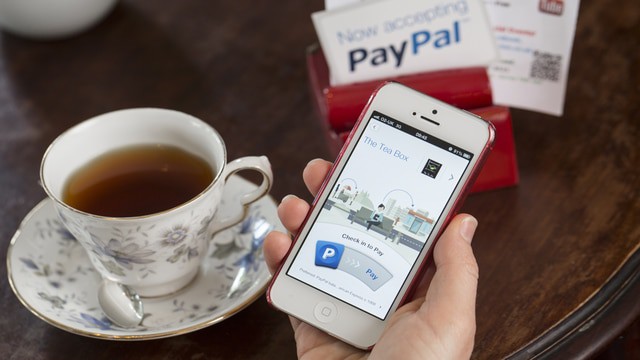 Now available for nearly all PC and mobile platforms, PayPal is not exactly a new service. It has been a long-term player in online payments, as it is. The good thing is you can use it absolutely free. It has now stepped into mobile payments as well. Using the new PayPal app, you can now pay from your smartphone at several regional merchants. If your phone is equipped with a fingerprint scanner, that can be used for authorizing the transactions.
Those who have used PayPal for online payments can get accustomed to using the app on all mobile OS environments in no time.
You have to choose the merchant and then use a slider in the app to check in. After authorizing payment, you can ask the cashier to process the payment using their PayPal system.
Big merchants may require a PIN along with the mobile number to process PayPal payment. The only glitch of PayPal's mobile app is that it requires either Wi-Fi or cellular network to work.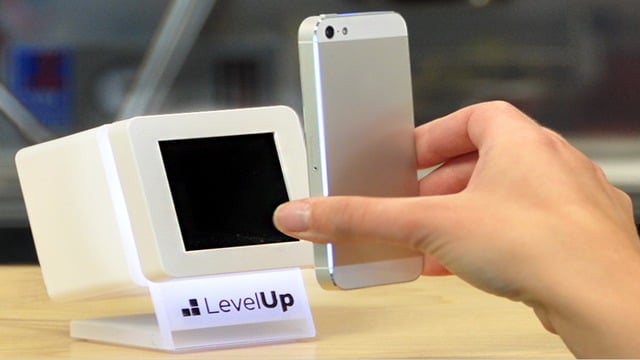 This service has already gained acceptance among smaller neighborhood businesses, especially cafés and restaurants. It relies on a QR code for clearing payments. The outlet also needs to have a LevelUp scanner to process the payment. It is free and available for leading Smartphone platforms. You should use the app to find out compatible merchant outlets in your region. Alternatively, you may also search for a LevelUp scanner.
The icing on the cake is a loyalty program that LevelUp offers a customer loyalty program. By using it you get free credits when you make repeat purchases. There are coupons and deals that can be saved and used at a later time as well. The downside is that many leading merchants are yet to embrace this service.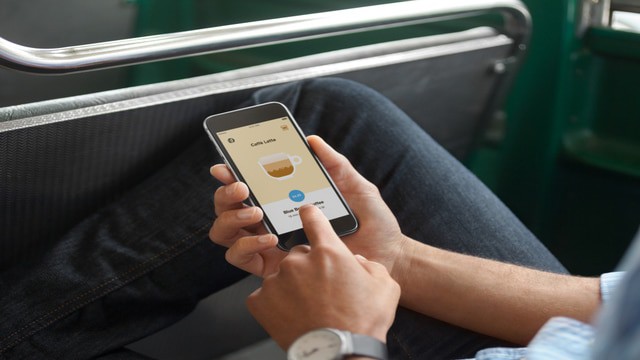 Square is among the pioneers in mobile payments outside NFC. Like PayPal it also costs nothing and has apps for Windows, Android and iOS. Its Square Wallet app allowed you to check into an outlet, grab what you need and check out while the cashier would tap a pop up of your picture in the store's Square Register app. It eliminated the need to use your phone once you checked in. It was pretty cool, but Square stopped selling the app last year and introduced Square Order.
The new Square Order app has fewer features and works more or less in the same manner as its earlier version. With this app, you can see the menu items at nearby eating outlets that deploy Square to process payments.
You can use the app to place order and make payment, from anywhere. When you arrive at the outlet, you simply pick the items ordered and you're on your way!
While you can browse nearby merchants using the app, it still does not come with a search feature. Its reach is limited mostly to eating outlets and coffee shops. If you dine out frequently, it can be a great time saver, indeed!
In Conclusion
Mobile payments and related technology will continue to gain momentum in days to come. But you don't have to upgrade your device just yet. These apps have proved seamless and they continue to add features and grow their merchant network. Give them a spin the next time you want to check out without reaching for your wallet.
Further Reading: Google's Pony Express Enables Bill Payments Straight from Your Gmail Inbox