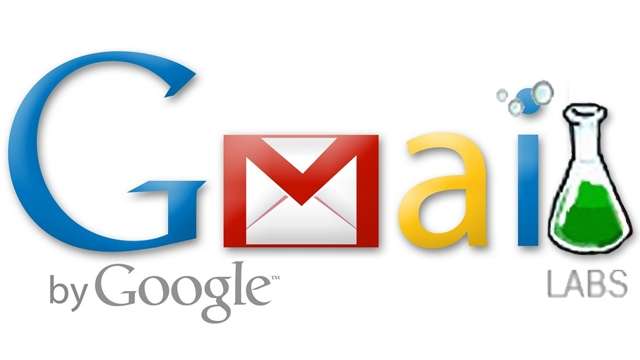 Labs: Make the Most of Your Gmail
Gmail is probably the best email service in the world today. It gives you a ton of storage space, sorts your email into different categories for you automatically and it even lets you chat or call your contacts anytime you want. As if all these features weren't enough, Gmail keeps rolling out new ones through its Gmail Labs initiative.
Gmail Labs, as the name suggest, is where Google introduces new experimental features that it may or may not make an official part of Gmail in the future. Even if these features are in the beta stage, most of them are very useful and plain fun to use.
Also Read: 5 Features of Inbox by Gmail That Make It the Ultimate Email Productivity App
To enable (or explore) any Gmail Lab feature, you have to navigate to the "Labs" tab. Open Gmail and go to settings by clicking on the gear icon at the top right of your screen. You will find the "Labs" tab almost at the end of tab row, in between "Chat" and "Offline".  Any lab feature you enable can then be configured (if necessary) from the Settings tab.
Here are 10 highly useful Gmail Lab features we really think you should enable today to drastically improve your Gmail experience.
Canned Responses
Do you find yourself writing the same kind of emails day in and day out? With canned responses, you can have an oft-repeated message saved that you can send out anytime with the click of a button (in settings).
You can even schedule it to be sent automatically – it works as a perfect vacation auto responder. This feature should be particularly useful if you apply to the same kind of jobs a lot, or if you are responsible for welcoming new employees in your company.
Custom Keyboard Shortcuts
You can use Gmail much more efficiently if you learn the shortcuts. You can switch between emails, make new ones, mark emails as read, reply to conversations and much, much more via shortcuts. Can't be bothered to learn them? No problem, you can make your own shortcuts with the Custom Keyboard Shortcuts Lab feature.
That way, you can make a new shortcuts every day without getting overwhelmed by the existing ones.
Quick Links
The Quick Links lab feature brings up a "Quick Links" pane to the left of your screen. You can store links to Gmail features that you use a lot. Your boss sends you a lot of email? Put a link to the "Mail from Boss" label here and you will be shown all the email your boss has ever sent you.
You can add links to almost any Gmail feature that you want.
Undo Send
We've all send emails we shouldn't have – either because we forgot to add something or because they were too strongly worded. With undo send, you can stop the email you've sent in its tracks, recover it and edit it – you have up to 30 seconds to do so (configurable in settings).
This feature is more useful than you can believe and once you get used to it, you won't be able to imagine how you survived without this for all these years.
Unread Messages
If you're one of those people who like to keep their email inbox clean, the Unread Messages feature is for you. Unread Messages brings up a counter (under the Gmail icon at the top left corner) that shows you how many unread messages are currently present in your inbox.
Authentication Icon for Verified Senders
Do you get a lot of spam that seems to originate from "reputable" sources? The Authentication Icon for Verified Senders is a very useful feature that displays a secure key icon next to addresses of senders it considers safe.
The next time you get a message from someone claiming to be PayPal asking for your bank account details, you don't have to waste time wondering if it's real – just check for the key icon and junk it if it isn't there.
Google Maps Preview in Mail
The Google Maps Preview in Mail feature, as the name suggests, will give you a Google Map preview of any address it registers in your email. If you own a business or if you travel a lot, you will find this feature very useful. It's also
Green Robot
Gmail's chat is a great way to stay in touch with your friends and family, as everyone these days seems to use Gmail. Some people don't like to be disturbed while they're out and about, though, when they're accessing Gmail from their phone.
With the Green Robot lab feature, any of your contacts accessing Gmail from their phone will show up as a green (or yellow or red) Android bot.
Multiple Inboxes
Google introduced the tab feature recently that lets you automatically sort incoming email into different categories, like "Primary", "Social" and "Promotions" (you can add new ones too). However, with the automatic sorting, there is a chance you could end up missing an important email or notification that you were waiting for.
With the Multiple Inboxes lab, you can add 5 new "inboxes" or new windows that appear around your regular inbox. These new inboxes can be customized to include all kinds of messages. Want an inbox that includes all email sent by your spouse and family? No problem. Want all your Facebook notifications to appear in one place? You can create a filter for that and have all those notifications to appear in a Facebook inbox.
You can configure Multiple Inboxes from Settings. You may have trouble using Multiple Inboxes if you own a small monitor, though (it takes a lot of space).
Google Calendar Gadget
Do you use Google Calendar on your phone as a to-do list or a daily planner? You can now get Google Calendar to appear in Gmail to help you keep track of your appointments by enabling the Google Calendar Gadget lab. A simple box with your Google Calendar details will pop up in the left column, with all your upcoming appointment (if any) listed on it neatly.
See Also: Google Finally Adds a Built-In Backup Option for Gmail and Google Calendar
Final Thoughts
Google Labs comes up with amazing new features every month, so we think you should keep an eye on the Labs tab if you can. If, at any time, a labs feature doesn't seem to work or you are having trouble opening your inbox, you can use this link to turn off all experimental features entirely.