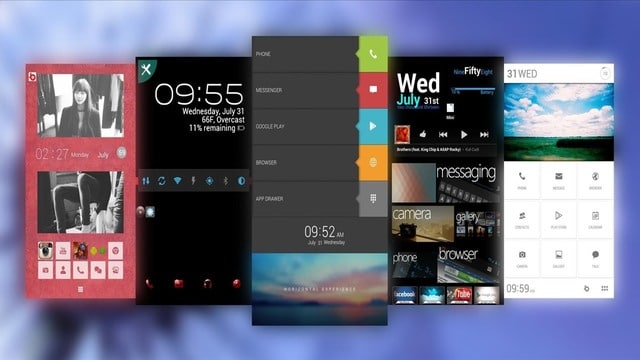 Android Customization
One of the beauties of the Android system is the extensive customization that is possible on it. While the stock Android look is fairly neat by itself, there are many of us who want our phones to reflect our own tastes and personality and nobody else's.
It is for such enthusiasts that Android has come up with launchers that can change the complete appearance of your home screen including the icons and themes. There are also quite a few apps that allow you to change the icons in your phone without actually installing a third-party launcher app.
However, if you want to customize every aspect of your phone and not just the looks then Rooting your Android device can provide you full control over it. Rooting allows unlimited access into the very innards of your device thereby giving you the power to govern the processor speed, remove all the bloatware, flash custom ROMs and more.
Changing Themes and icons Using a Launcher
In order to be able to do this you would have a set up a new launcher on your device. A launcher is the basically the home screen that is displayed every time you hit the home button. The screen is accessed several times in a day and so it often stores itself in the memory to be easily accessible.
Android has a standard launcher with a standard set of icons for all its apps. If you are not happy with this and would rather try a different look then it is possible to change your default launcher.
The first step to accomplish this would be to download a new launcher. Search for 'launcher' in the Play Store and choose the launcher that you would like to install. Before you commit to a new look it is a good idea to test it. In order to do that, tap your home button and you would be prompted to select the launcher of your choice from a list, and then tap on 'Just Once'. Try out as many looks as you want this way till you get to something that really works for you.
In order to finalize your selection and replace your stock launcher with the new one you need to tap on the home screen, select the launcher of your choice and then tap on 'Always'. That's it; the new launcher is now in place. If you ever wish to uninstall it, then uninstall it as you would any other app for the default launcher to start working again.
Read Also: Beat the Stock: Best Alternative Launchers for Android Devices
Once the new launcher is in place, changing the themes and icons for it is a breeze. Head to the Play Store and search for your launcher name suffixed with the word theme. Check the theme of your choice and then install it. The various themes have detailed descriptions which should give you a fair idea of what each entails.
After installing the new theme you can generally find it in the settings menu of your new launcher or it might even be available as a new app for you. Once you have found your theme in either of these places go ahead, select it, and then tap 'Apply'.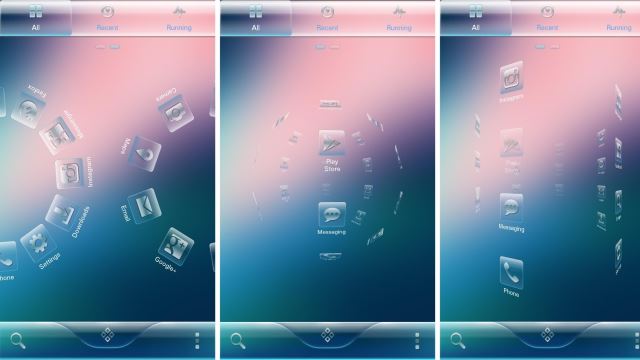 The new theme with its new set of icons would kick in and you can enjoy the fresh look to your mobile. If you ever want to revert, then all that you need to do is go back to the launcher settings and select the default theme again.
Go Launcher and ADWex are two of the more popular launchers with a whole array of free as well as paid themes available.
Changing Your Home Screen icons Using Apps
There are apps available in the Play Store that allows you to change the icons without actually having to install a new launcher. Let's look at the 2 most popular apps here and check out how effective they are in giving you the home screen of your choice.
This app is available on the Play Store and it allows you to customize your home screen icons by selecting them from a whole array of icon packs or even your own picture gallery. There are several icon packs available on the Play Store, you can download them and then mix icons from any number of them to get a look that suits you the best.
For the more artistic amongst us, it's possible to draw a picture of your choice on a piece of paper, click a snap of it and then select it as an icon from your photo gallery. If you want a minimalistic look then forget the icons, just stick to labels. The available choices are immense and the customization can be accomplished for numerous home screens. Another big plus here is that this app does not negatively affect your phone battery.
The important thing to understand here is that Awesome icons only changes the home screen shortcuts to your apps. The icons in your app drawer would still be the default ones.
Here is another app that can get you a new look without using a different launcher. This app allows you to mix icons from various icon packs and also pick photos from your gallery. Once again, you can only customize home screen while the icons in the app drawer remain the same.
Also Read: Hands On with Themer, the One-Click Theme Engine For Android Devices
Final Thoughts
While the customization options are immense for a non-rooted phone they increase exponentially if you Root your device.
Some awesome apps that help you in customizing your rooted device include the XPOSED Installer, ROM Toolbox Pro, LMT Launcher and more.
These apps allow you to not only customize themes and icons but also allow installation of new fonts, a different status bar look, modification to the app colors and layouts, vibration strength of your phone and much more.
So, go ahead and experiment with your Android. Just remember to check source when installing third-party apps or launchers. As always backup your phone regularly just in case things go south.