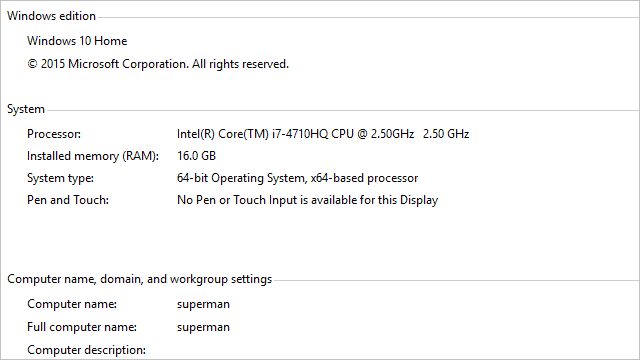 If you installed the Windows 10 Technical Preview, you can either upgrade to the official Windows 10 release or you can rollback your PC to the earlier version of Windows. If you have Window 7 or 8, it's easy to rollback so long as you created recovery media beforehand.
If you didn't create recovery media before you installed the Windows 10 Technical Preview, even if you "upgrade" to it, you'll need to contact your PC manufacturer to get OEM install disks or flash drives.
Let's look at how to rollback to Windows 7 or 8 after the Windows 10 Technical Preview.
Rolling Back to Windows 7 or Windows 8
Besides recovery media, you may also need your original product key which you should have on hand. Whether it's in the BIOS and you've extracted it, or you bought an upgrade previously, make sure you have it handy in the event you need it.
Remember: Backup any and all data in the Windows 10 Technical Preview before you restore your system to Windows 7 or 8. You will not be able to save or keep any data you saved after this process.
The first step will be to insert your DVD or USB recovery media.
The next step will be to boot into your BIOS and change your boot settings to CD/DVD room or USB port.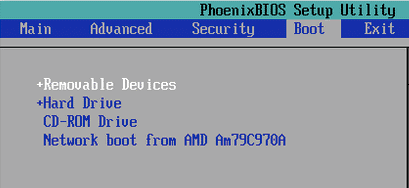 Save your changes and reboot your PC.
Now, follow the instructions for performing a clean install for Windows 7 or Windows 8. This will take some time, will require updates, and your PC will restart several times. Run through the process as long as it takes, it's similar to upgrading to Windows 10 as you'll see.
After performing the clean install of your previous Operating System, you'll need to install all software, apps and drivers you are used to utilizing.
Issues with Rolling Back and Partitions
One of the biggest issues Windows 10 Technical Preview users are finding when rolling back is that their recovery media doesn't work and won't give any indication why. This often has to do with the recovery partitions on your PC.
When selecting what type of Windows install, choose custom install. Then, delete all partitions, including your recovery and system reserved ones. These partitions often have old versions of Windows that aren't accessible by the Windows 10 Technical Preview nor your recovery media. Once you delete them, you'll reboot and start the reinstall process again with no issues.
Conclusion
Rolling back to your previous version of Windows is supposed to be easy so long as you have recovery media. If you don't, that's where you'll run into the most issues.
You can also upgrade from the Windows 10 Technical Preview to the released version of Windows 10, which you'll be "upgraded" to through Windows Update. It's up to you to decide how you want to proceed after the technical preview.