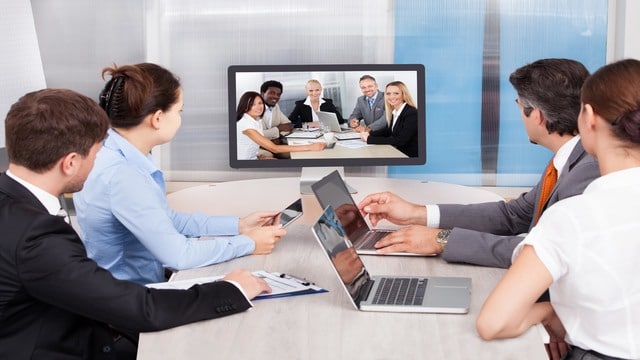 Google Tools to Improve your Conferences
A meeting of minds is critical for a successful enterprise. A conference is a perfect way to pit you brains together, it might be a brainstorming session or just a knowledge transfer one. Conferences in the earlier days were necessarily held in a single room with all the participants physically present.
However with changing times we have virtual conferences with people present in different time zones but still able to communicate effectively with each other thanks to the power of the internet.
There are several tools in the market that make sure that scheduling and holding a conference, be it a virtual one of the more conservative kind has become very easy and efficient. Here we look at Google tools which can help in organizing and conducting conferences successfully.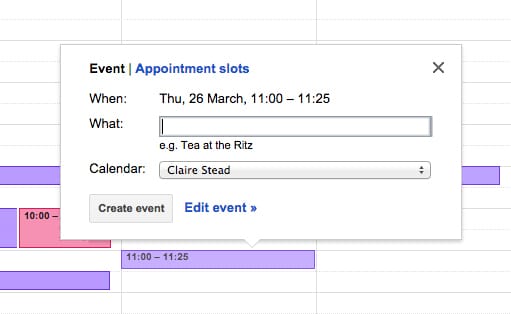 Organizing conferences in the days gone by could be a relatively painful exercise. Letting all the interested parties know the exact schedule of the conference so as to ensure their availability is a chancy thing. It was easy to miss one or more people out, especially if it was a long discussion with a number of diverse topics. A Google Calendar or a Google Sheet takes care of this problem elegantly.
All you need to do is add all the events scheduled in your conference with their respective dates and times into the Google Calendar. You can then share this calendar with everybody concerned or in any way related to the conference.
The onus is now on the people to select those events that they would like to attend and add them to their calendar to ensure that they don't miss them. The Google Calendar has an 'Add to calendar' button next to each event to quickly add these events to your calendar.
This is an extremely effective method of organizing a conference.
Hashtag Search through Google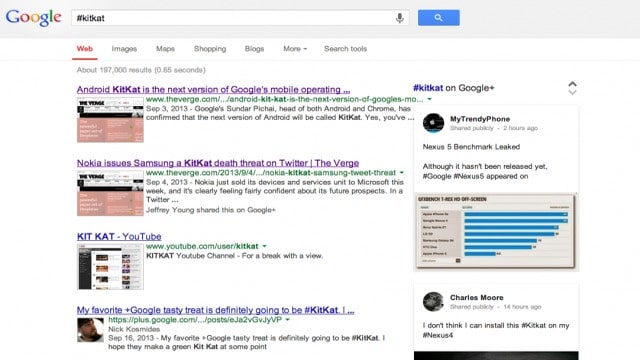 Council of Michigan Foundation selected #cmfac15 as the hashtag for their conference. You only need to type in #cmfac15 on the Google search bar to understand the true power of a hashtag. Just typing the 8 characters on the search bar would provide you with each and every internet listing on the Michigan Foundation conference.
Google has made searching very easy with its keywords and intelligent searching criteria. However, hashtag takes the searching mechanism one step ahead with its ease and swiftness. If a conference is huge with thousands of attendees then it is even possible to assign individual hashtags to each session in the conference.
Thanks to hashtags people would find it exceptionally easy to search for things relevant to them without having to sift through reams of information which might be of little value to them. The beauty of this tool is that even those who do not have an exact idea about the contents that they want to search for can manage to find what they want with ease.
A hashtag search also displays any conference related information that is present in Twitter.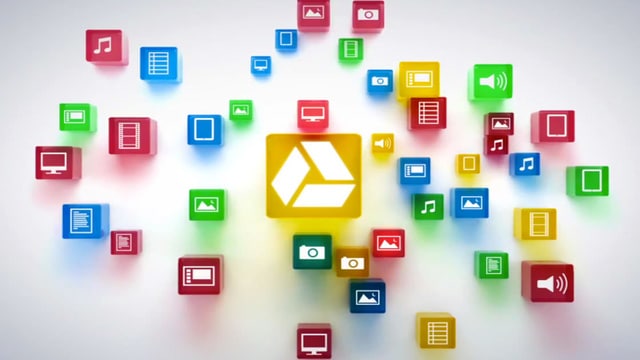 Sharing information was never this easy. Google Drive allows you to organize files into folders which you can share comprehensively with the entire list of attendants to the conference. The key here is to ask all the presenters to create an online file or provide a link to online content that you could add to the Google Drive.
The links to relevant files can be added along with the session entries in the Google Calendar or in a Google Sheet that we had discussed earlier. This is an easy way of allowing the participants to get a glimpse of what they can expect in the conference. A Google Drive is available to everybody on the internet, thus this is a good way to publicize your conference as well.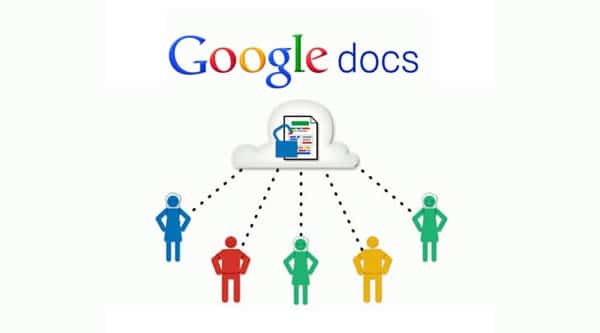 Having a common platform where each participant of a conference can make notes sounds like a very ambitious requirement. However, thanks to Google Doc such a shared notebook is very much possible. Several successful conferences have benefited a great deal by sharing an editable Google doc link with their participants.
The idea here is to encourage everybody to come up with their insights and observations on a single page which you can later edit to come up with a document that contains all the aspects of the conference.
You can share the link to this Google doc in the Google Sheet or Google Calendar which you used to schedule your conference. This method can be very useful in an elite gathering, however if you have laymen attending your seminar then allowing them to scribble their thoughts might take you on a tangent. Thus, this is a tool that should be used with care.
Also See: How To Create Professional Resume with Google Docs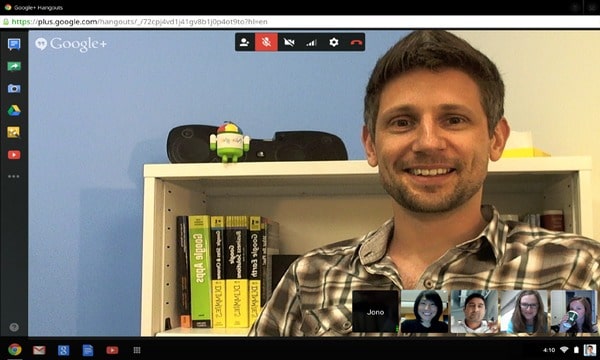 We have seen a lot of tools that can improve the quality of your conference. However, if you are organizing a virtual conference with participants residing in different locations then the most important Google tool to know about is the Google Hangout.
Google Hangout allows people from different time zones to meet each other face to face virtually. Attendants to the Hangout can choose to either connect through video, audio or just text. The tool allows no more than 15 participants at a time and the screen automatically focuses on the face of whoever is talking.
The benefit of holding a meeting in a conference room is the absence of unwanted noise. Google Hangout understands this requirement and has the intelligence to mute out any background noise that could prove a distraction.
Final Thoughts
Google has several other tools which could come in handy when organizing a conference. Google Forms allow speakers to get genuine feedbacks, Google photos allow you to share your conference pictures with the world and the list goes on.
You need not be a technology buff to understand and use these tools effectively as their true worth lies in their ease of use. Go ahead and use Google tools to ensure that your conference is a resounding success.
Further Reading: Google Now Has a Built-In Backup Option for Gmail and Google Calendar