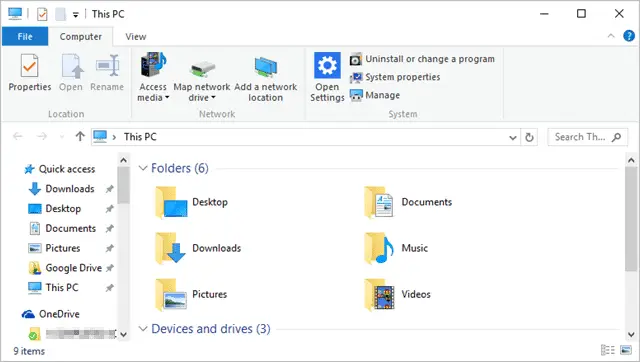 Quick Access is a new feature added to the Windows 10 File Explorer. This Quick Access feature is a recent folder concept rolled into File Explorer. It actually replaced the Favorite Folders feature in earlier versions of Windows.
It's supposed to make it easier to get to what folder you need when you want it the most. For some Windows users, it's just proving to be a nuisance since they became used to "This PC" feature in Windows 8.
Let's look at how to use Quick Access and what you can do to make it work better in Windows 10.
Using Windows 10 Quick Access
In Windows 10 Quick Access is automatically enabled by default when you upgrade to Windows 10. When opening Windows Explorer, you'll find Quick Access in the left-hand pane at the top of the window.
From there, you can click on what folder you want to use and where to go from there.
You can right-click on any folder, then select "Unpin from Quick access" to remove the folder.
You can also right-click on any folder on your PC, then click "Pin to Quick access" to add it.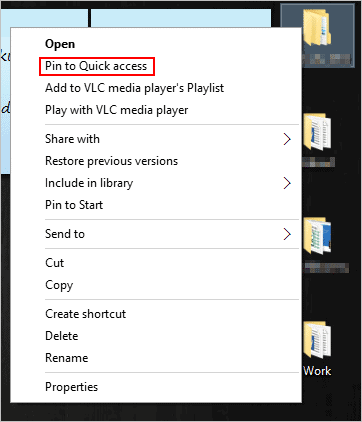 You're also able to drag and drop folders as you see fit into Quick Access from around your computer.
How to Make File Explorer Use "This PC" Instead of Quick Access
You can make Quick Access disappear and replace it with This PC for a more familiar Windows Explorer by right-click "Quick access" at the top of the feature.
Then, click "Options."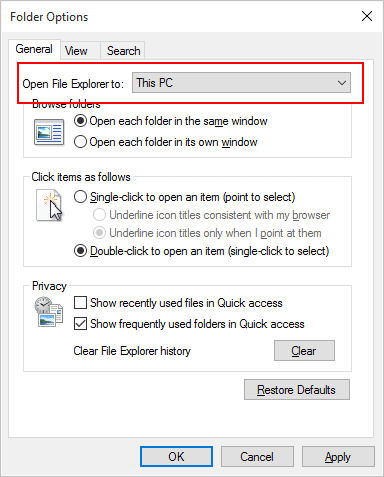 In the General tab, change "Open File Explorer to: This PC."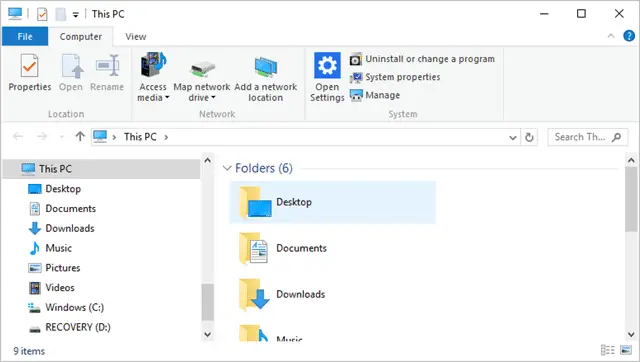 Keep in mind: Quick Access is still there. All this feature does is bring you to the This PC menu in Windows Explorer. If you scroll up, you can access Quick Access again.
How to Restore Favorite Folders in Windows Explorer
If you want to restore the Favorite Folders feature from earlier versions of Windows, open the "Options" again.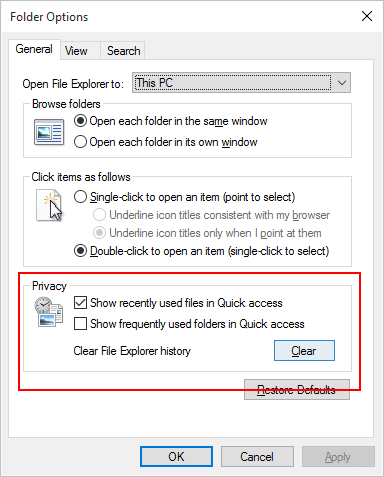 Again, from the General tab, under the Privacy sub-heading, click "Show recently used files in Quick access" instead of Show frequently used folders in Quick access.
Conclusion
Quick Access is supposed to make life easier in Windows 10 by giving you access to what Windows keeps track of as your most frequently used folders. However, for some, they don't need this feature and would rather the old This PC or Favorite Folders features.
Now, you know how to change the options to revert back to what you're used to or you can start getting used to the Windows 10 Quick Access feature.