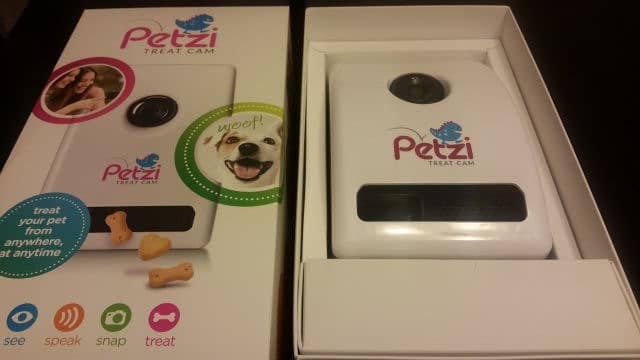 One of the big trends at CES 2015 was gadgets and mobile accessories for your pets. I saw everything from pet trackers that count their steps for the day, accessories that let you know where your pets are without microchipping them, and even pet cameras. Pet cameras are becoming a popular way to check-in on your four-legged friends when you're away from home.
I had the opportunity to test out the Petzi Treat Cam, a recently released pet camera that allows you to connect with your pets on the go. Let's look at the Petzi Treat Cam and whether or not it's worth the investment.
Petzi Treat Cam Review
The Petzi Treat Cam was originally funded on Indiegogo raising more than $130,000 during its campaign. The cam is designed to be used by your smartphone or tablet, giving you a way to control the cam's basic functions from anywhere.
The Petzi Treat Cam takes live streaming video, with a three to four second delay, and allows you to both talk to your pets and provide them with treats. Providing them with treats is a great way to get them to come to the cam if the ding that it's on or you talking to them confuses or startles them.
Beyond that, the cam is simple. You can't hear your pets as there is no built-in mic. You are able to take screenshots of the video feed if you catch your pet in a particularly good moment. The cam is able to be mounted, set on a counter, or on the floor, whatever works to capture the best from your furry friends.
Petzi Treat Cam Setup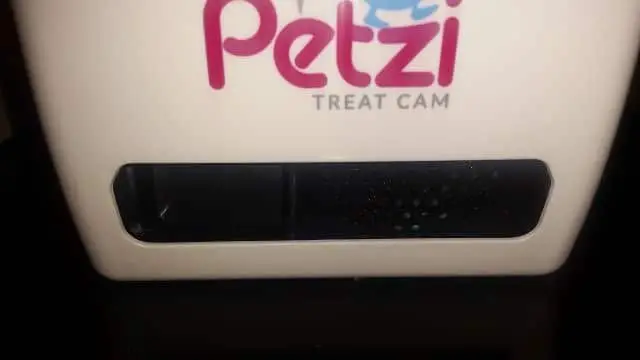 I'm not sure what I was thinking when I first received the Petzi Treat Cam. In my mind, I thought it would be smaller but it's not surprising how large it is.
It's meant to be mounted or flat on the floor, and it's not as heavy as the size makes it seems.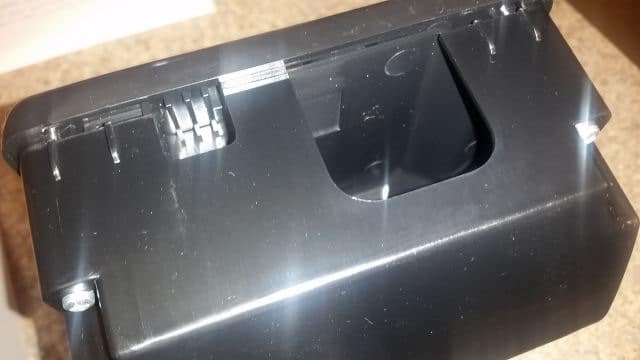 It's easy to take apart and place treats for your pets and the folks at Petzi even provide a sample of dog and cat treats to get started. It comes with a standard AC adapter and isn't battery powered which can limit the options of where to plug-in the cam to get started.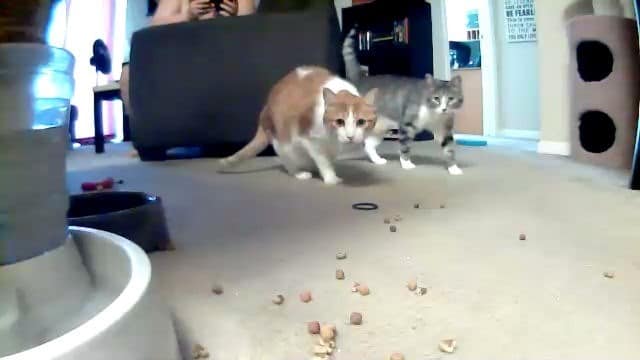 Tip: When filling the treat bin, keep in mind that the cam will pop out a lot of treats at once. Check with your vet to see what a healthy amount should be before popping out treats every time you login to help maintain your pet's ideal weight.
Petzi Treat Cam App and Web Platform
Everything you do with the Petzi Treat Cam is through its Android or iPhone app. You'll need to plug-in the cam, then install the app to get started. The cam works through your Wi-Fi, so keep that in mind going forward. If you don't have particularly strong Internet at home, your streaming quality will be lower.
The steps to connect the Petzi Treat Cam through the app took less than five minutes and were easy to do. During the process, you'll be asked to sign up for a Petzi account which was easy, too. This account lets you store profiles on your pet, share pictures and more.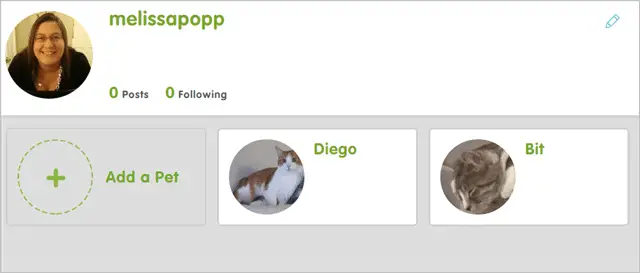 Tip: If for some reason your Petzi Treat Cam gets disconnected from your Wi-Fi connection or you need to connect it to a new network, you may have to hard reset the unit. You can do this by taking off the lid like you're filling treats and using a paperclip in its Reset slot on the back of the unit. You'll need a paperclip, the actual reset button is pretty far down the hole, and you'll know it when you finally depress it.
When checking in on your pets, you'll use the app on your phone or tablet. When you login to the device, your pets will hear a sound from the cam itself and a light will appear. This also lets you know someone is watching on the cam if you share it with others in your home.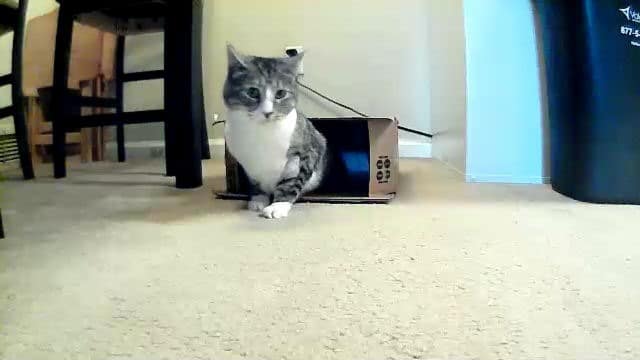 While using the app to live stream, you'll be able to pop out treats, take screenshots and speak to your pets. You can also adjust the volume of the speaker when you talk to your pets.
Tip: When speaking to your pets, hold down the microphone button for a second or two before speaking and hold it down for a few seconds after. Otherwise, the cam will cut off your speech when it plays it back to your pets.
Catching Your Pets When Live Streaming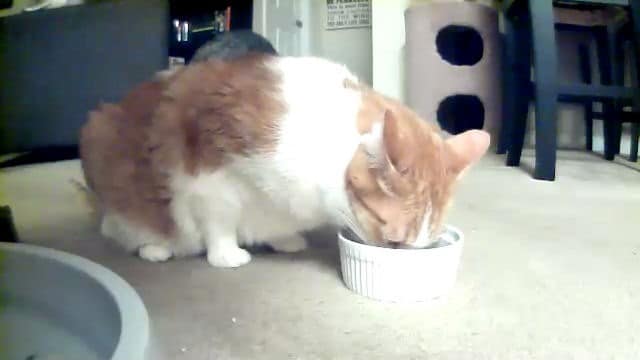 One of the hardest aspects of using the Petzi Treat Cam was getting my two cats to pay attention enough to stay on camera. Of course, cats are fickle, and it might be easier to use with dogs who respond better to voice commands and just speaking to them. At first, my two cats were startled when the cam came on and often hid. Even dispensing treats to them – which they love! – wasn't enough to get them to come out of hiding.
Eventually, they became used to the cam and as long as they weren't napping, or well, being cats, they'd come out and check it out. My youngest cat, Bit, loves to sniff the cam (I think she can smell the treats) and she loves knocking it over, too, when marking it. Diego, my older cat and more startled by the cam, has to be tricked to be in front of it for a prolonged period.
You may have to train your pets to get used to the cam by using it at home, talking to them and perhaps providing high-end treats to dispense. Each animal will be different, so work with your pets to get them comfortable with the Petzi Treat Cam.
Conclusion
At a $169.99 retail price, the Petzi Treat Cam may not be right for everyone. Whether you use the cam to stay close to pets while on vacation, to check in from time to time when out for the day, or just because you love your pets that much, the Petzi Treat Cam is a great buy based on the streaming quality alone to me.
Some may call me crazy, but I love my cats and it brightens my day when I'm out and about to be able to check in on them even if they're cats and won't come out to play.
Learn more about the Petzi Treat Cam by visiting their website.
Disclaimer: The above company sent us the product for testing. However, that has not swayed my opinion of their product one way or another. All conclusions are based on at least a week of careful testing.