Cases for smartphones and tablets are often a dime a dozen. After last year's CES, I wasn't looking forward trudging through the aisles trying to find cases that stood out and were different.
Sure the big names dazzled but everything else was just a blur. I was pleasantly surprised to find a variety of styles, patterns, and lifestyle products when it came to cases this year at CES.
Let's look at some of my favorites, along with some of the themes emerging in the mobile phone case world.
3 of the Best Cases at CES 2016
For me, I wanted to narrow down cases that stuck out to me and really captured my attention as I watched by.
Sonix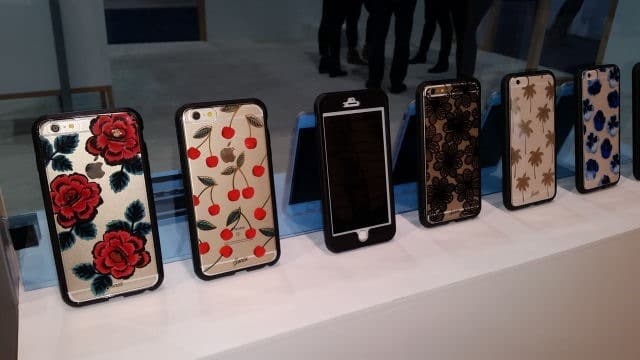 As I walked by the Sonix booth, I didn't think I'd step inside. When I look at cases, I'm looking for practicality rather than beauty. However, it was hard not to stop when you saw the designs, bright colors and style Sonix employs in case graphics.
They're just beautiful to hold, the graphic design is spot on and even more brilliant in detail, and you could tell the company cares about functionality, practicality, and beauty in one package.
Check out more from Sonix here.
Toast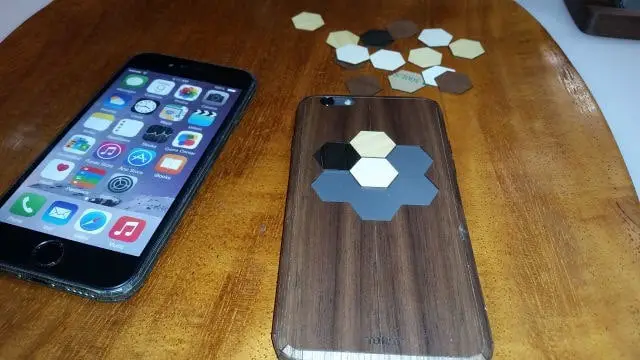 Toast caught my attention last year, too. They create these beautiful phone, tablet, and laptop cases made of real wood and leather. This year I saw a Surface cased with a beautiful Toast layout.
I also saw their special edition case the Inlay Series, which allows you to have some control over the design on the back of your phone. Each case can take up to two weeks to create, which makes these cases even more special than your average buy. You can even wrap your PS4 in Toast.
Check out more from Toast here.
AndMesh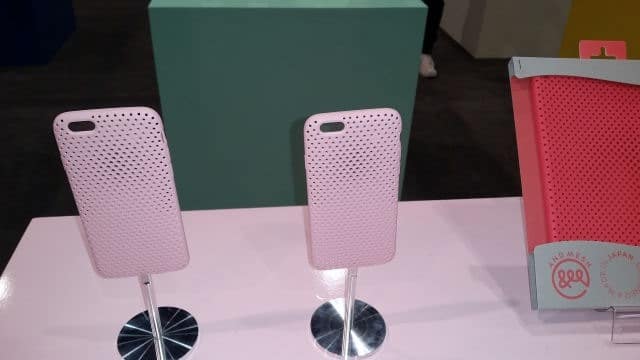 AndMesh originally captured me by the colors. Unlike the bright, vivid colors we saw in reds, blues, greens, and yellows, I found their booth decorated in cases with more muted colors – something I prefer if I go with color in a case.
Upon closer inspection, AndMesh uses a mesh type plastic to create beautiful and simple cases which after talking to a representative was the only focus the company had when designing their cases.
Check out more from AndMesh here.
Case Themes at CES 2016
Last year, I remember waiting to be blown away by cases at CES. This year didn't disappoint, especially when it came to the beauty and design of many of the little name case makers.
Lifestyle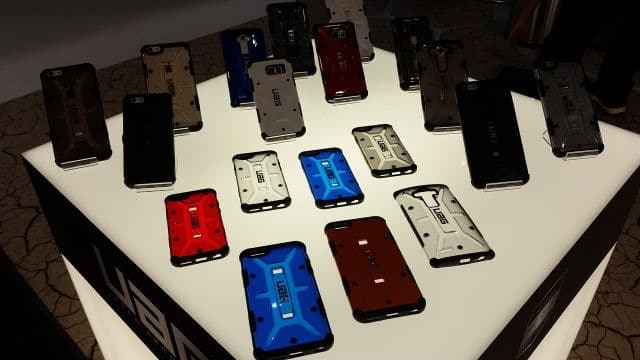 Everyone from OtterBox to Caselogic to everyone in between had a variety of lifestyle cases. Waterproof, snow proof, shatterproof, waterproof, and more. Many of these case makers need to work on making lifestyle cases a bit more exciting and beautiful, but it's a step in the right direction of case design.
Graphics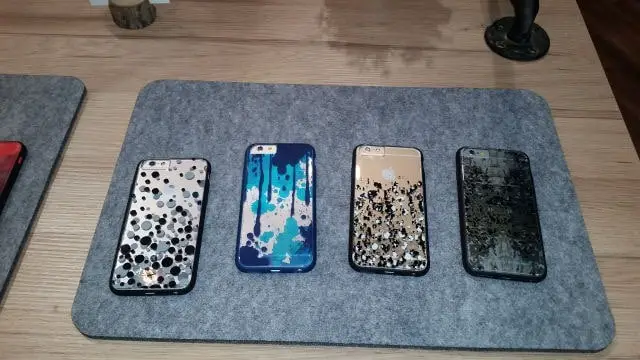 Graphics for cases this year from just about everyone from last year was a step up. Whether they're printing differently, using better graphics, or something in between, it was impressive to see the gorgeous designs coming to cases on the show floor.
Wood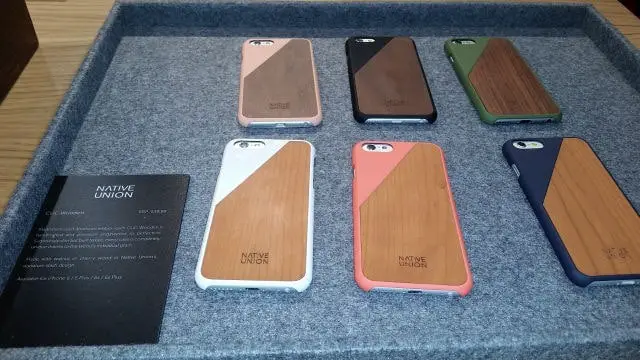 Wood, whether real or fake, was a big theme from the name brands but really stood out among the smaller companies. I found wood cases interlaced with plastic and other materials for beautiful design and color.
Texture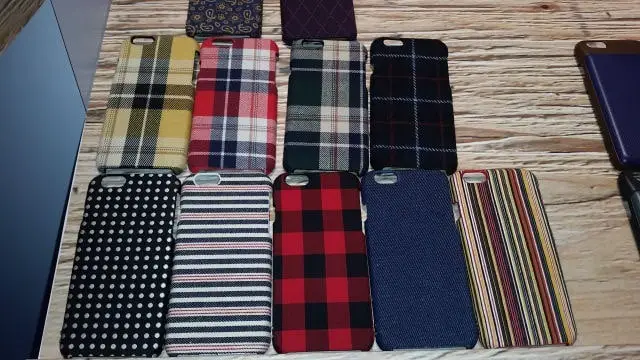 Texture was another big theme, something that surprised me. While I wouldn't use a textured phone case, it was beautiful seeing plaid in particular jump out in textured cases. I look forward to seeing where this trend goes next year at CES and throughout the year in the mobile accessories world.
Conclusion
Overall, CES was a much better experience when it came to quality cases, especially in design and functionality. Lifestyle is a big push in the mobile world right now, whether it's the type of phone you use or how you choose to protect it.
CES showcased that finding the balance point between work and play is working itself out and those who love to switch out cases on a whim will love where the case world is going.