At the Honor product launch, the press and industry analysts got their first look at the Honor 6X. Capitalizing on the brand's enormous popularity in China, Honor is looking to break into the smartphone market in North America and Europe in 2017.
The Honor 6X isn't groundbreaking, but it comes with an innovative promise: A high-quality phone for half the price. Starting at $250, the Honor 6X has lofty goals to fulfill that promise.
Let's look at what Honor presented, what we can expect from the show floor, and more from their CES press conference.
A Recap of the Honor Press Conference at CES 2017
Honor President, George Zhao, walked us through the history behind the Honor brand before introducing some of the stats behind its popularity. With over 100+ million users in Asia, Honor competes directly with Apple and Huawei, with Samsung and even Xiaomi close behind in the east.
Honor's branding is simple: Its promise is to deliver a high quality, affordable smartphone for the young and the young at heart. That promise is brought together with a sleek design and high performance for users.
Three of the key differences Honor points out about its brand include: Using the world's first octa-core, a parallel dual rear camera, and fast access to apps. By collaborating with Best Buy, Amazon.com, NewEgg, and others, Honor wants to bring its smartphones front and center in North America.
A brief recap of Honor's market share, includes highlights the 11 million in sales of the 5X globally along with Honor 8 selling more than 1.5 million units worldwide since release. The Honor brand has won a variety of awards, including at CES. For a brand only around three years, Zhao realizes that its fans have made the brand what it is today.
Honor 6X Unveiling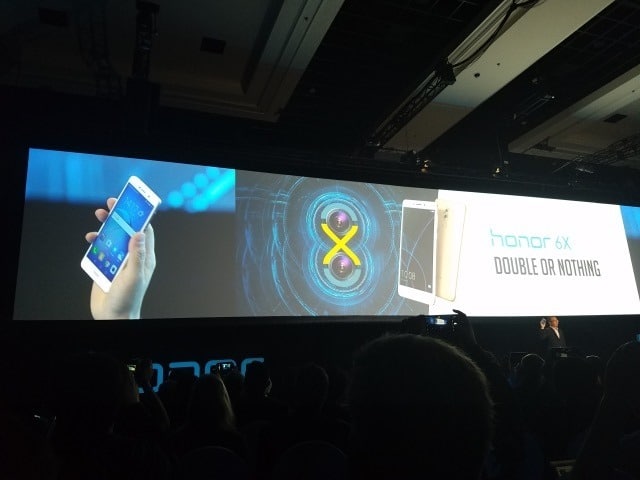 As Zhao introduced the Honor 6X, he highlighted how it stands out from the rest of the pack:
Bezier curve-inspired design
Metallic body
2.5D curved glasses
Gold, silver, and gray models
Zhao then wanted to point out how the Honor 6X performs in three key areas: Dual lens camera, superior performance, and double battery life. Let's look at what Zhao revealed about each one.
Dual Lens Camera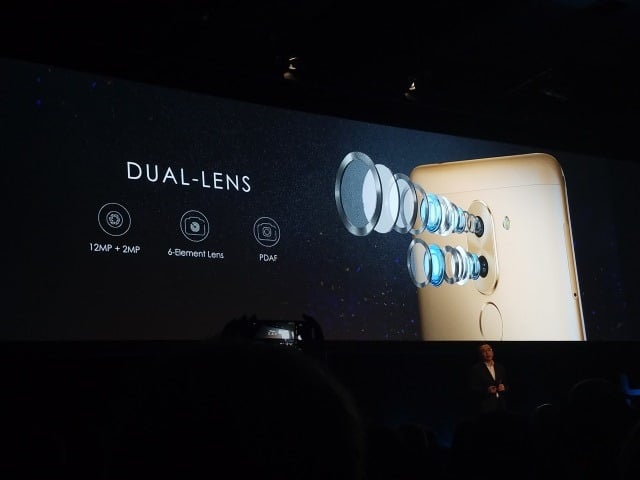 The dual lens camera has been a staple of the Honor brand since its inception and is now on its third version per Zhao. This camera uses a 12 MP base and 2 MP built-in add-on to deliver clear quality when taking pictures in any mode.
By pairing the dual-lens technology with better aperture control and the software to support it, the Honor 6X camera will rival even the best smartphone camera setups from Apple and Samsung.
Unfortunately, the pictures I took at the event don't truly capture the beauty of the 6X's camera, especially the splash mode introduced. With night mode, pro mode, and a handful of others, the Honor 6X's camera is one big feature users will love.
Superior Performance
The Honor 6X will come in 3 GB and 4 GB models with either a 32 or 64 GB ROM, dual SIM slot, and microSD slot. It'll use the Kirin 655 processor, boasting a 65 percent performance boost over previous models. It will also take advantage of a smart file system that helps reduce fragmentation and respond 20 percent faster to user input.
It's 5'5" full HD display takes advantage of auto adjust brightness and contrast when playing video for gorgeous quality. An eye comfort mode has been added to help reduce eye fatigue, especially for children.
An interesting feature thrown into the mix is the Honor 6X's Wi-Fi Bridge. This feature allows you to turn the 6x into a WLAN hotspot, allowing up to four other devices to pair with it and use the web.
Double Battery Life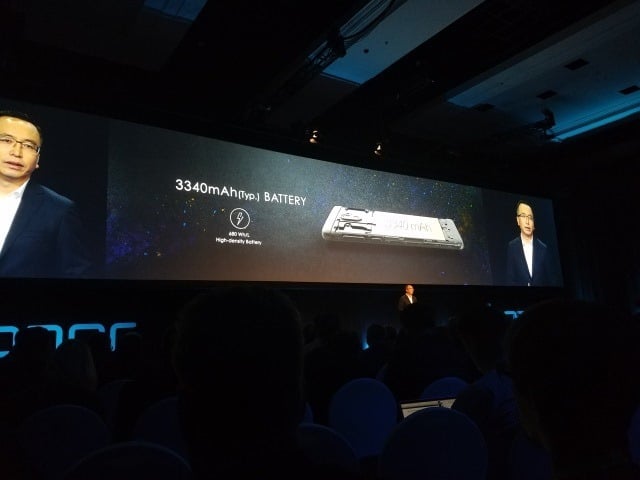 The Honor 6X uses a 3340 mAh high-density battery. Honor highlighted the rigorous testing on the battery, with over 240 hours of testing going into making sure it's safe (no doubt a dig at Samsung's Note 7 woes.)
With its power-saving technology, the 6X should give average users 11.5 hours of video playback, 70 hours of music playback, or 8 hours of gaming before needing to be charged.
Conclusion
With a price tag of $249.99 in the United States, the Honor 6X makes bold claims to be a high-quality, affordable smartphone. With its popularity soaring overseas, and Americans becoming more familiar with the brand, time will tell if Honor will make a real splash in the states. The Honor 6X looks and feels like a quality smartphone those looking to save some money and get better features could get behind.
Learn more about Honor and the 6X product launch here.