Skype is one of the most popular VOIP service (Voice Over Internet Protocol, or simply explained a phone service over the Internet) and its popularity has given rise to a number of Skype alternatives.  All you need basically need is your Internet connection to get started. When you hear the word Skype, video chat automatically comes to mind; it has become that generic in nature!
One of the reasons for Skype's popularity is its excellent voice and video chat service. Not surprisingly it has around 300 million users around the globe.
Although it is the most widely used VoIP service some issues related to its quality and internet consumption do crop up.
What we have below is a list of many good alternatives to Skype offered by companies that have designed efficient and powerful VoIP services to facilitate easy communication between people, both in their personal as well as professional setups.
Best Skype Alternatives
1. VOXOX
VOXOX is a messaging app that offers free calling service and free SMS to any mobile phone in the world. It is available for Android, iOS, and Windows. It supports more than 37 languages. It offers international calls at a decent price. VOXOX is not only helpful for personal calls, but it is a great partner while operating a business.
It provides services like SIP Trunks (VoIP phone service), wholesale services to carriers and entrepreneurs, hosted PBX ( cloud-based business phone system), and cloud phone (virtual phone service). VOXOX is one of the best alternatives to Skype.
2. Google Hangouts
Google Hangouts is fast becoming one of the most preferred Skype alternatives. Hangouts allows you to have free text chat, video calls, and VoIP calls. It's free in the US and Canada; others have to pay, but the amount is quite reasonable when compared to all the other alternate service providers.
You don't have to download or install any app; instead, you just have to sign up for Gmail account. If you are looking for some reliable alternatives to Skype, Google Hangouts could easily be one of the best picks.
3. Facetime
Facetime is one of the best Skype alternatives especially if you are an Apple user as it guarantees an extremely high quality of audio as well as video. It runs on your iPad, iPhone, and iPod Touch very efficiently.
4. Viber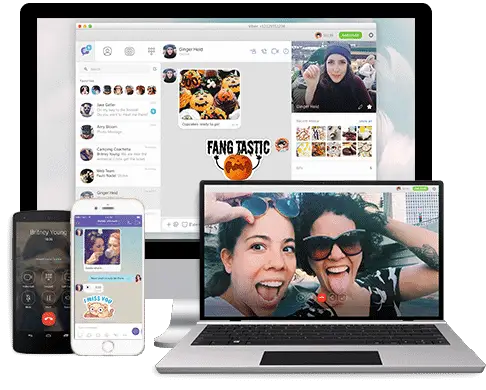 Viber is a popular VoIP service that connects people via free text, audio calls, photo sharing, and location sharing. No matter where you are, who you are and where are you from;  you will literally be Globe-connected!
Also, no registration is required to use Viber, making your experience hassle-free. Even mobile calls with a 3G or Wi-Fi connection will assure you of a good quality.
See Also: Viber Comes to Windows and Mac Desktops
5. GoTo Meeting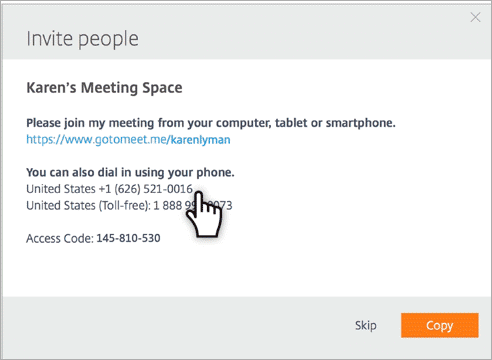 GoToMeeting is a web conferencing software that is designed for professionals to provide them with the best quality and cost-effective online collaboration tool. You can check if its a good alternative to Skype, by trying out the 14-day free trial, before paying up.
Since its interface is easy and handy, you can make appointments and meetings with great ease. GoToMeeting works best for sales demos, external presentation or even ad hoc meetings.
6. VSee
VSee is a free telemedicine service that provides urgent medical care service, connects you to specialists and consultants, and helps you with hospice care, psychiatric care, and other services via video calls.
VSee is especially for people living in inaccessible and remote areas who cannot physically reach a health clinic at the earliest.
Although its USP is a connection to the medical services, you may use it for your personal communication. It services with all the regular features of a VoIP like instant messaging, live presence, video call, and screen sharing.
You can see faces while streaming live, USB otoscopes, ultrasounds, EKGs and much more. VSee can be a good alternative for Skype as it uses half the bandwidth of Skype and also works with a critical internet connection.
7. Jitsi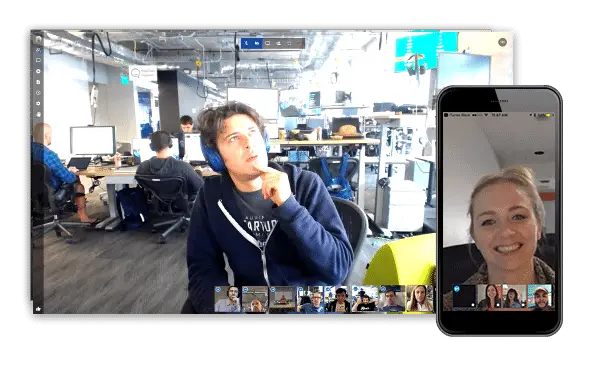 Jitsi lets you do a video chat with an individual or a group. You can do multi-user video conference calls to discuss official or personal matters.
Jitsi is free, open source and WebRTC compatible and is available for all the platforms including Windows, Linux, Mac, and Android.
Jitsi can beat the best if you are looking for a skype alternative for Android.
8. Voca
Voca is one of the most cost-effective Skype alternatives for Android and iOS. It can be downloaded for free and is one of the cheapest ways to make an international call. There are no charges if both the parties ( caller/sender and receiver) have Voca installed on their devices.
The interface is super cool with handy features like "Purchase Credits" that lets you buy credits and then gives you free minutes of call time, besides assuring you of encrypted calls and messages for security.
9. Uberconference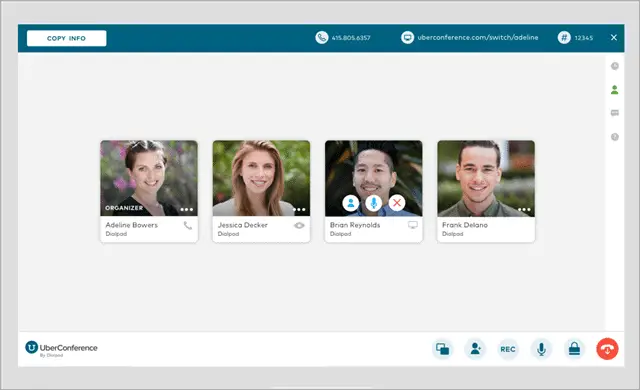 UberConference is an audio conferencing tool which is widely used in the corporate world. It can also be one of the best alternatives to Skype.
You can share your screen to collaborate and have successful meetings. The organizer needs no pin in the free version and no pin for everyone in a paid plan. You have the convenience of seeing who's talking to you and go through their social profiles too.
10. Webex
Webex is a pretty great and widely known alternative to Skype for crisp, clear voice and feature-rich video conferencing by both small and big organizations.
It has features such as screen sharing, editing, and whiteboarding to note down important details discussed in the meeting. You can access it with any device. It has a special "Call Me" feature for premium 25 and 200 which reminds you of meeting time; you just have to enter your number. It guarantees great voice quality on your video calls too.
It has its three paid version: Premium 8 ( 8 people per meeting): $24 per month and $19 per month if you take an annual plan. Premium 25 (25 people per meeting): $39 per month and $29 per month if you take an annual plan. Premium 200 (200 people per meeting): $49 per month and $39 per month if you take an annual plan.
11. ooVoo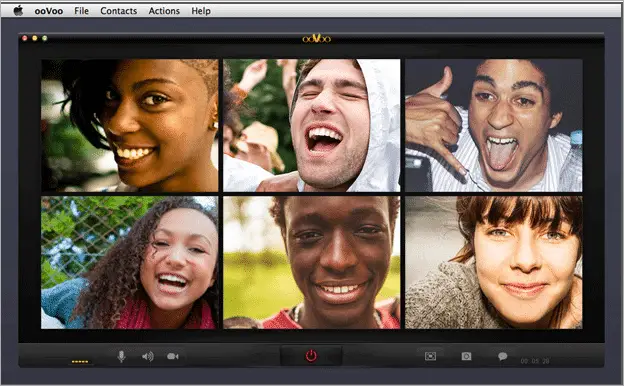 ooVoo is designed to provide you with excellent quality video chat and messaging with a great sound. OoVoo is a full-fledged free app that offers you video call, voice call, picture messaging, screen sharing, texting with 12 people at the same time!
Since you can also watch Youtube videos together with your family and friends while video chatting it becomes one of the most popular Skype alternatives for  PC, Android, iOS, and Mac. Its premium version is ads free and allows calling on numbers both landline and mobile.
12. RingCentral
RingCentral is a powerful service that allows communicating securely with employees located anywhere in the world. You can have voice calling, messaging, and collaborate with team members globally.
The service can also remotely manage users, new users, and extensions with a single administration portal. There is a monthly charge with itemized billing. It can reliably be integrated with Gmail, Salesforce, Desk(dot)com, etc.
The tool works best for remote workers who need the flexibility to work from anywhere and maintain their unique business identity. It can easily be a good alternative to Skype.
13. letsBrik
letsBrik can be one of the better Skype alternatives as it offers great quality audio and video calls.
It is a web-based service, so you don't need to download an app, plug-in or a browser extension and it is platform independent.
It connects with all the mobile and landline devices. It pretty simple to operate: sign in to your letsBrik account, go to the dialer and start making calls. All you need is a web browser an internet connection to get started.
14. Aircall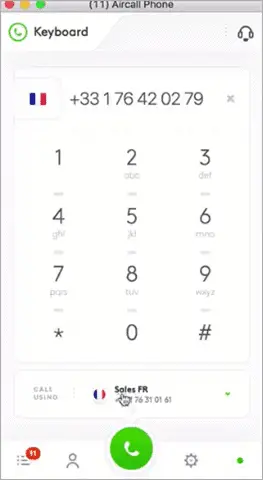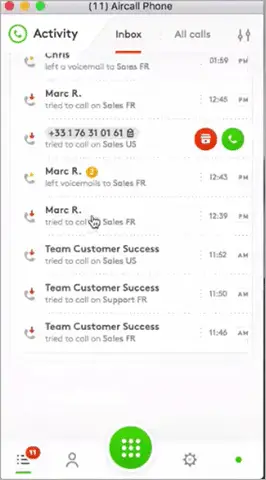 Aircall is one of the better Skype alternatives that easily connects the members of an organization with their customers. This service is great for the sales team or CRM.
Using Aircall you can integrate phone calls with the existing tools. You can choose toll-free or local numbers from 40 countries.
The service can route the calls based on criteria selection, agent skills, etc. You can manage calls from your computer and mobile, and integrate them into your CRM system. Aircall is the best Skype alternative to grow your sales service and improve CRM.
Download Aircall
Conclusion
Using a VoIP is one of the most reasonable and productive ways to communicate verbally with the added benefit of having a visual or a video. As the globe shrinks technologically, communications are frequently crisscrossing across times zones and locations. People need to be connected to workplaces and homes in spite of these differences. The VoIP offers a viable solution to the traditional telephoning service that is quite expensive.
This list of best Skype alternatives offer a lot of advantages like multi-user connectivity, no added expense of new hardware or software, easily integrated with a traditional service like Fax, and gives the ease of teleworking.
Further Reading: TinyChat Lets You Create Ad-Hoc Location Based Video Chat Rooms to Chat With Friends and Stangers