Most of us love to play digital games and sometimes we have great moments that are worth sharing and bragging about. Wanting to have a record of such great moments is quite natural and thankfully it can be done easily using these game recording software for Windows.
Some games are not as easy as they seem. This is because they include many tricks and turns that need to be decoded to move to the next level. Game recording software lets you record your game or parts of the game for reference or even to build skills further. Or maybe you simply want to share it on your favorite social media outlet.
Whatever you wish to do, it can be achieved with these game recording software.
See More: 10 of the Best DVD Burning Software Options
15 Of the Best Game Recording Software For Windows
1. Action!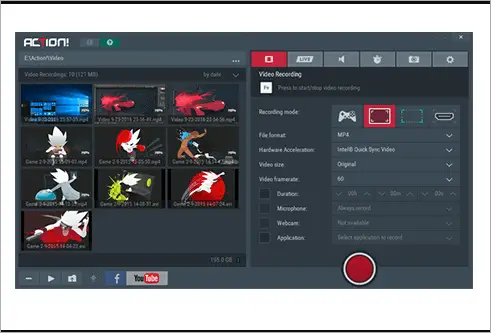 Action! as a game recording software creates high-quality videos up to 4k resolution with high frame rates and has many other useful features.
You can also add live comments while recording. The software uses your GPU to process recordings so your CPU is not overloaded.
Furthermore, you can save the video on your PC and share it on Facebook or YouTube.
Action! has a time-shift mode of 10 minutes. In addition, you can easily edit your recorded video by cropping or applying various effects to it.
Unique Feature: It uses GPU acceleration so as to not interrupt the performance of the CPU. It has 4K video recording to give you the best quality experience and supports time-shift mode.
Price: Free trial, $29.95 for home and $49.95 for commercial use.
2. Windows 10 Game Bar

Windows 10 has an in-built game recording feature called Game Bar. You can use the Game Bar to record a good quality video of your game.
It is a rather simple and functional game recorder that does the job fairly well. Moreover, you don't really need to install any third-party software when you have this.
You can access this feature by simply pressing the Windows key + G while your game is running on the screen and the control buttons will show.
Additionally, you can also use Windows key + Alt + R to start or stop the recording. You can customize the quality of the video by selecting from Standard and High in the options.
Unique Feature: It's a free built-in feature in Windows 10.
Price: Free
3. TuneFab Screen Recorder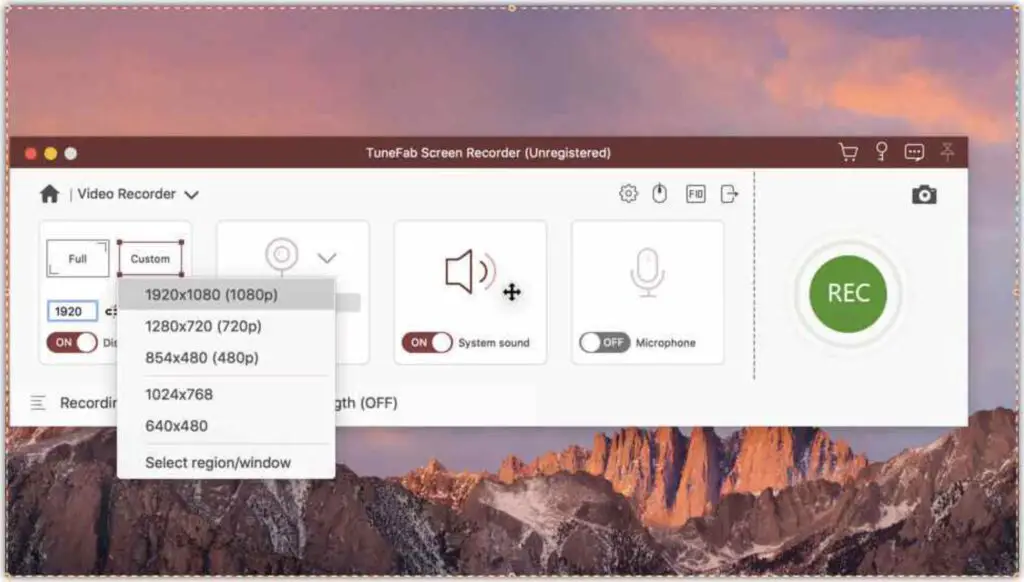 TuneFab Screen Recorder is another good option for screen recording. It can record video, video and capture the screen on Windows and macOS. It can be used in recording gameplay, live streaming, and online meeting as well.
TuneFab Screen Recorder is beginner friendly, while offering advanced features. It allows you to schedule the recording, add annotation during recording, export video and audio as multiple formats like MP4, MOV, AVI.
Unique Feature: It supports recording with microphone and system sounds, recording specific areas of the screen and edit videos in real-time.
Price: Free trial. Annual license is $24.95/year. Lifetime license is $34.95.
4. D3DGear – A Lightweight Game Recording Software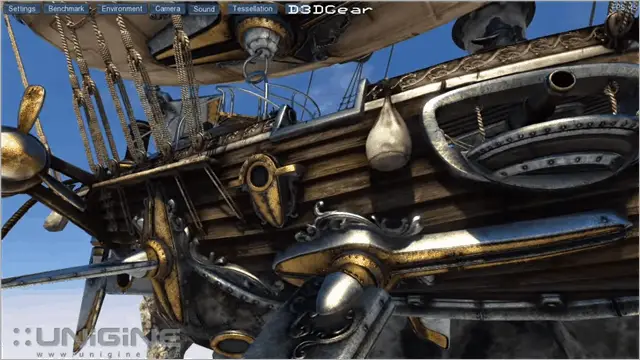 D3DGear is lightweight and one of the best game recording software that does not affect the performance of your CPU. Like most other game recording software, it uses GPU for video processing.
Moreover, the best part of this software is that it compresses the video in real-time so you can record the video even if you are running short on space on your PC.
You can record the sound of the game and add live commentary. Besides, you can also save the audio you recorded from a microphone onto a separate audio track.
Unique Feature: It Compresses video in real-time and it supports GPU encoder to reduce CPU stress
Price: $34.95
5. Open Broadcaster Software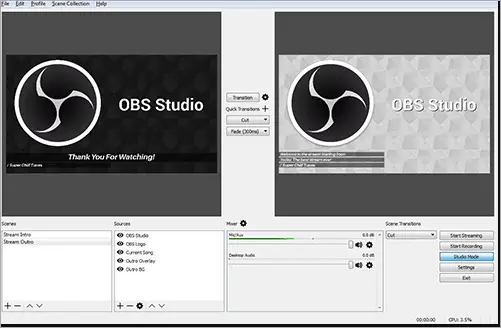 Open Broadcaster Software is free and open software for game recording. Share your gameplay with others using this software.
OBS does a real-time recording with endless scene sequels, and you can switch between them via transitions. Moreover, it has a beautiful interface with both dark and light themes in addition to its powerful configuration.
Unique Feature: It's open-source with an excellent configuration.
Price: Free
Download Open Broadcaster Software
6. Bandicam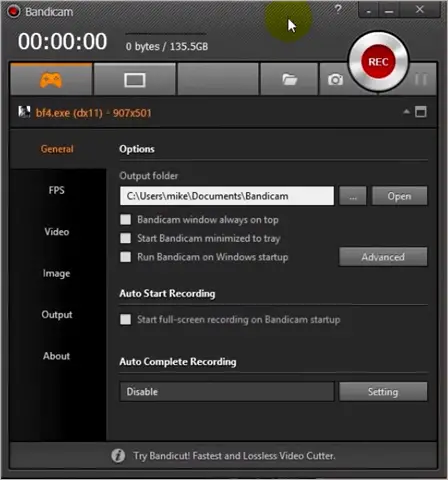 Similar to what we have with WM Capture above, Bandicam is a screen recorder that can record anything on your PC screen. You can record the screen or just a part of your screen.
You can record a game within a high compression video without compromising on the quality of the video. You can also add your voice to the video.
Moreover, it has a number of features including real-time drawing and adding webcam overlay. This allows you to add webcam video of yourself on the video that you are recording.
Unique Feature: It records a part of the screen while adding a real-time drawing to highlight something on the video.
Price: Free Trial. $39 for 1 license, $59 for 2 licenses
7. Dxtory – A Good Option as a Game Recording Software

Dxtory is a movie capture software tool for DirectX and OpenGL applications. The software is a powerful tool with a variety of features to record streaming videos.
It does so without lowering the speed of the system. This has multiple audio recording sources including game sound and a mic.
It has a lossless video source which gives the best quality video with original pixel data. You can easily record your games using its handy features with great output.
Unique Feature: It provides the best quality video with original pixel data and has multiple audio sources recording options.
Price: Free version comes with limitations. The full version is worth $32.
8. Fraps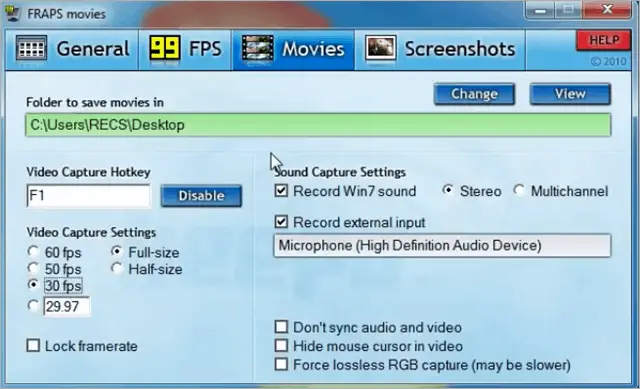 Fraps is a realtime video capture software which can be used with the game using DirectX or OpenGL graphics technology. This is one of the best free video recording software.
It has excellent features including Screen Capture where you can take screenshots with a press of a key, while the recording is ON.
The Real-time Video Capture allows you to record the screen while you are playing your favorite game. In addition, it is also a benchmarking software which shows how many frames per second (FPS) you are getting on your PC.
Unique Feature: You get to know the FPS in realtime and get an idea of your system performance.
Price: Free version is with limited features. The full paid version is worth $37.
9. XSplit Gamecaster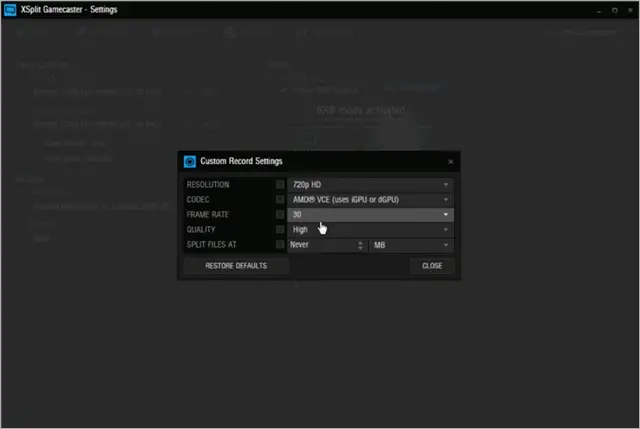 XSplit Gamecaster is a gaming recording software designed for gamers to create high-quality recordings of their game. The interface is simple with an in-game overlay, streamlined encoding, and social network sharing features.
It comes from SplitmediaLabs who have also created XSplit Broadcaster, the world's most famous streaming tool.
Unique Feature: It is a simple and powerful interface that provides all the basic features in its free version
Price: Free with basic features, Personal subscription worth $4.95/month and Premium worth $8.95/month.
10. NVIDIA SHADOWPLAY
Shadowplay is a popular and powerful game recording software and is considered one of the best recording software for games. It records and captures your greatest gaming moments to showcase to your friends, family, and followers.
The interface is simple enough. In addition, you can record high-quality gameplay videos, live streams, and screenshots. There is no compromise with quality and you can record up to 4K resolution videos at 60 frames per second.
Moreover, since Shadowplay is hardware accelerated, you can leave it running in the background without worrying about how it will affect your computer's performance.
Unique Feature: It's absolutely free and does not affect CPU performance as it uses Nvidia Geforce GPU
Price: Free
11. Plays.tv – A Versatile Game Recording Software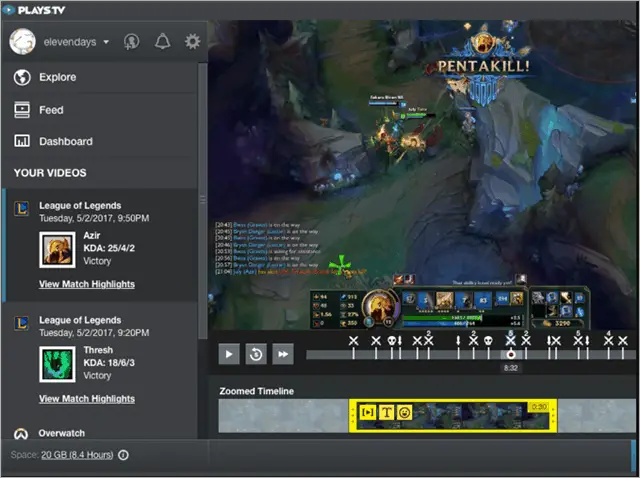 Plays.tv is a robust software tool that records your gaming sessions. It is easy to use and helps you make good quality videos.
This software supports 3000+ games and records all your gaming sessions automatically. Furthermore, it doesn't affect your CPU performance. Plus, it is smart enough to detect the key moments in popular games.
You can customize your videos with text and stickers to make them attractive. In addition, one can share clips with friends or post them on social media.
Unique Feature: You can add text and stickers to your videos to make it more informative and attractive. It also supports social media sharing directly.
Price: Free
12. MSI Afterburner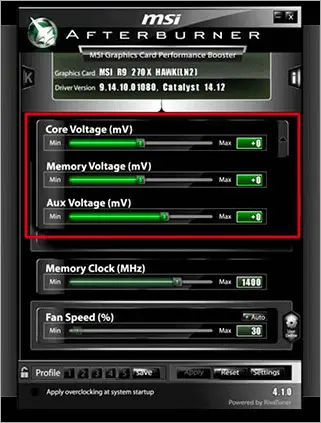 MSI Afterburner is the most popular and widely used graphics card and overclocking utility. It is a free game recording software.
Furthermore, this utility has great features including customized fan profiles, benchmarking and video recording.
Unique Feature: MSI Afterburner is free to use and can be used with graphics cards from any brand. Also, share your great moments of gaming easily with your family and friends.
Price: Free
13. Smartpixel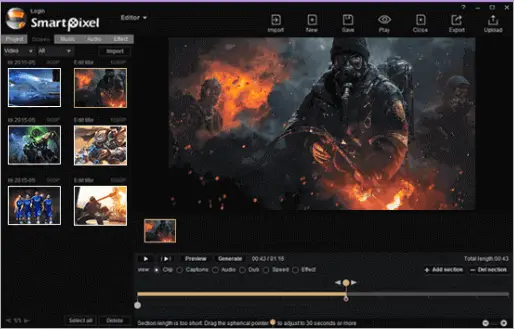 Gamers are going to love this game recording software as it allows you to share your recordings directly on YouTube and Google+ with HD quality.
Moreover, Smartpixel is one of the best game recording software, popular screen recorder and video editor which can be used to capture anything on your screen.
Additionally, it has features like rich video post-editing, vivid effects and much more.
Unique Feature: You can share your videos directly to YouTube and Google+.
Price: Free
14. ZD Soft Screen Recorder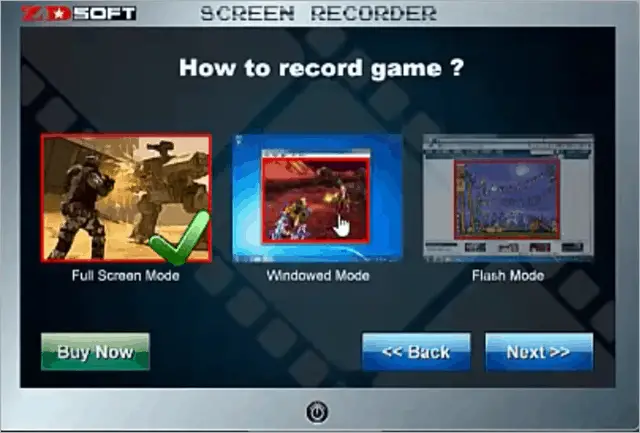 ZD Soft Screen Recorder is a free game recording software, and the free version will never expire.
Until you upgrade to the full version, you will have the watermark www.zdsoft.com on your videos. If you don't mind the watermark, you can use the free version.
It is specially designed for the Windows platform. Moreover, this recorder offers high-quality video recording using GPU-accelerated screen capture technology that does not affect CPU performance.
Plus, if you are looking for free game recording tools, then this can be perfect for you.
Unique Feature: It works with GPU-accelerated technology so that the performance of the system doesn't get affected.
Price: Unlimited free version, you can upgrade it with $39
Download ZD Soft Screen Recorder
15. WM Capture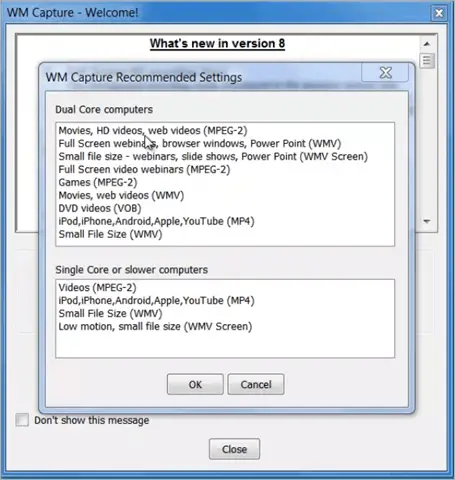 WM Capture is not a game recording software, but it captures everything on your screen in high quality. If you don't want to capture the whole screen, you can select a part of your screen and record it.
Thankfully, it saves the video in popular formats like MPEG, WMV, or DVD-ISO. You can record audio from speakers or mic or both.
Unique Feature: It captures video in high resolution and saves it in various popular formats. Not being a dedicated game-recording software, it can be utilized to record anything you need.
Price: Free trial – Full paid package $39.95
Conclusion
With this list of video game recorders, you can capture great moments of your gameplay and share it with your friends and family. If you are a Youtuber, these recordings that you get by using the best game recording software are very useful for guiding your followers and helping them play.
Further Reading: The Definitive Guide to Recording Your Android Device Screen