Anything to do with an image and the web, and you will likely think of Pinterest. It gained its popularity over the last few years as an image social media network. Users can create various virtual boards to 'pin' the images in those boards.
Pinterest has the biggest database collection of pictures in practically every category you can think of: food, jewelry, gadgets, or home decor.
But sometimes you need something genre-specific and not as general and all-encompassing as Pinterest. So here are the best sites like Pinterest.
See Also: 7 Impressive Tips to Help You Get Most Out of Pinterest
Top Sites Like Pinterest
1. We Heart It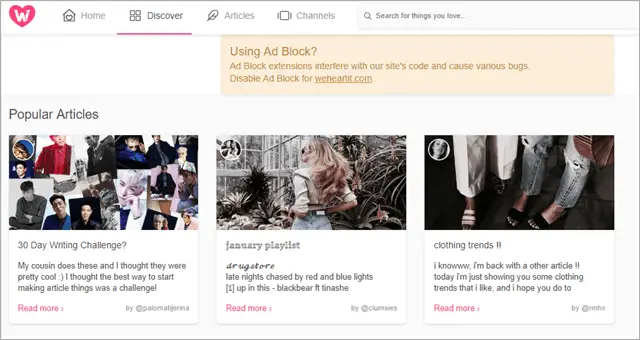 We Heart It is a good option if you are looking for websites like Pinterest. It is a platform to share and organize the things you love on the internet.
You can create collections of your favorite images and can discover new people and follow them. The interface is straightforward and easy to use.
Also, one can see popular images ranging from the latest to previous year's images. You can look for pictures date-wise too.
The "Articles section" has several popular articles on trending topics. Use We Heart It to create your collection, connect with people, and express what you feel.
2. DudePins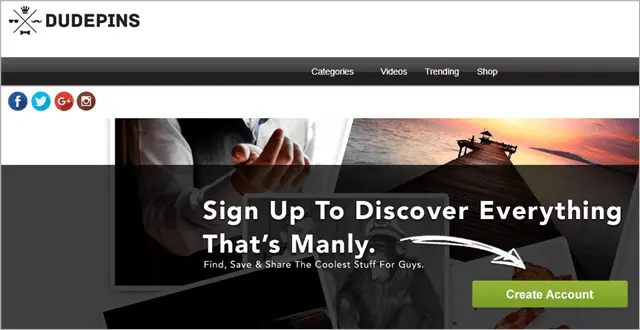 DudePins is a site like Pinterest but primarily aimed at men. Men can find, share, and save interesting images and links on the internet. This site lets you discover 'manly' things that you wouldn't regularly see on Pinterest.
It has mature and cool stuff for guys, and you can share the images that you like. On DudePins, you can save and organize your various interests. These can be put into different montages such as fancy rides, latest styles, good eats, and even dream destinations.
Furthermore, you can also discover and explore the interests of your friends, favorite brands, or any other online community. Some popular categories of images at DudePins are fast cars, tailored suits, scotch, etc.
3. PearlTrees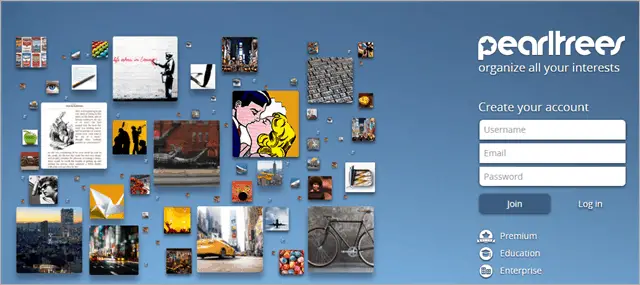 Pearltrees is a great place to organize your interests where you can explore and share stuff. It allows you to save web pages, files, photos, or notes.
In Pearltrees, your collection is connected with other selections that are similar to yours. This allows you to explore collections based on your interests.
Besides, you can collaborate with other enthusiasts and build your team to create a collection based on your mutual interest.
One can upgrade to the premium version if you want extra features like making your private collection, editing web pages you collect, and extra storage.
4. Dribbble – A Good Pinterest Alternative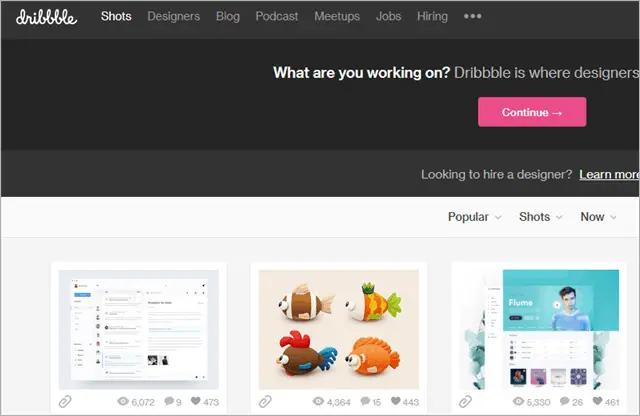 If you are a designer or aspiring to be one, here is a Pinterest alternative that is a veritable treasure trove of design-related resources. It is a community of designers where illustrators, icon artists, web designers, and other creative types of people come together.
In other words, they share screenshots of their work, process, and projects. Dribbble provides a platform where a designer can show, tell, promote, discover, and explore designs.
Also, you can filter your search of shots by Debuts, Playoffs, Rebounds, Animated GIFs, and Shots With Attachments.
5. FoodGawker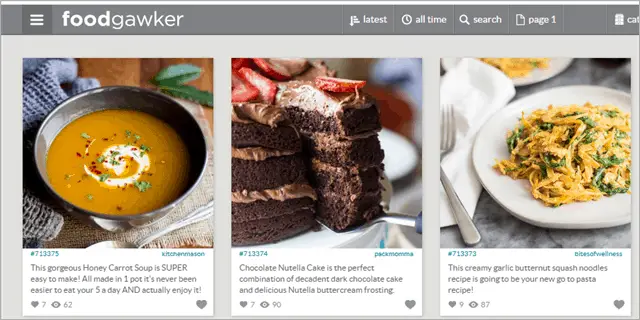 FoodGawker is a Pinterest alternative for food lovers who are looking for delicious food recipes. The website has a massive collection of recipes in different communities and genres.
Interestingly, there are multiple categories to choose from: Breakfast & brunch, desserts & sweets, drinks, rice & grains, etc.
Furthermore, you can discover new techniques and ingredients of cooking in these multiple categories. You can change the settings to publish your recipes on particular days of the week or month.
With FoodGawker, visual search of food and recipes is easier than ever before.
6. Hometalk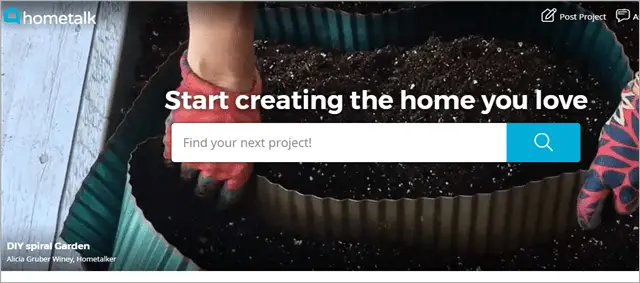 Hometalk, as the name suggests, is Pinterest alternative to save and share images on home decor and other home-related information. In particular, it is an excellent choice for people looking for sites like Pinterest that has specialized home decor content.
Hometalk helps you plan for your dream home with its vast collection of home decor ideas. The site also includes DIY questions from the community.
Nevertheless, this site is a vast DIY community where millions of homeowners get inspired, ask for advice, and even share projects with other members. With Hometalk, you can discover unique home decor projects the likes of which you have never seen before.
7. Fancy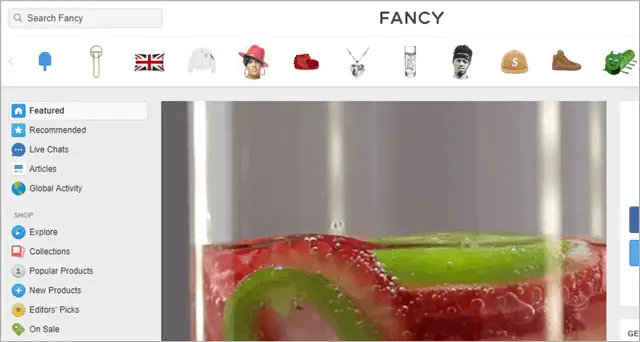 Are you looking to buy fresh, fancy, and unique things from sites like Pinterest? Fancy has a vast collection of quirky and unique products and where you can buy them from.
Furthermore, you can browse by categories such as Women, Men, Home, etc. The layout of the website is somewhat similar to Pinterest, so it looks very familiar and is easy to navigate.
It has sections for Kids, Gadgets, Pets, and Art too, where you can explore the trending products in these categories. In addition, Fancy allows you to buy directly from its website.
8. VisualizeUs – A Unique Site like Pinterest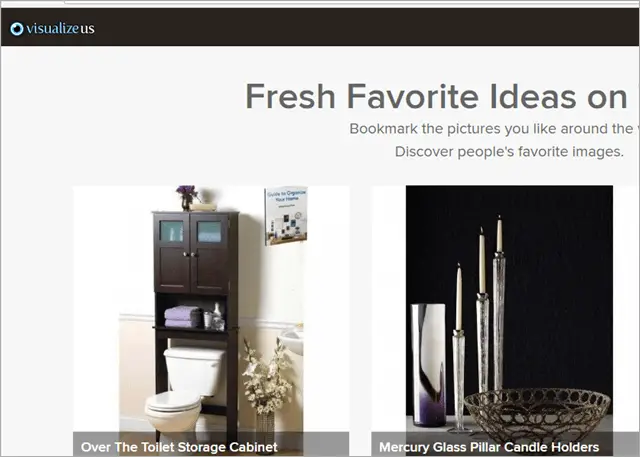 VisualizeUs is another site similar to Pinterest, and it has a clean and minimal interface. Once you login to the website, you can see the images categorized under various themes.
Moreover, once you click on any category, you get the option of checking out multiple images.
These images can be saved in your collection, or one can buy it too. In addition, there are links for Amazon or Wayfair.
VisualizeUs is an excellent option for those looking for a Pinterest alternative.
9. Juxtapost
Juxtapost is a perfect Pinterest alternative and has all the features like Pinterest. Initially, it started off as an advanced version of Pinterest, but Pinterest has since then caught up.
Besides, it features many categories, including Arts, Education, Internet, Health and Beauty, and Humor. The interface is elegant, and you can Bookmark, Share, and discover unique stuff.
It has a direct image uploader where you can upload your images directly to any of your post-boards. Furthermore, it has a "More Like This" button for you to find similar photos.
10. Liqurious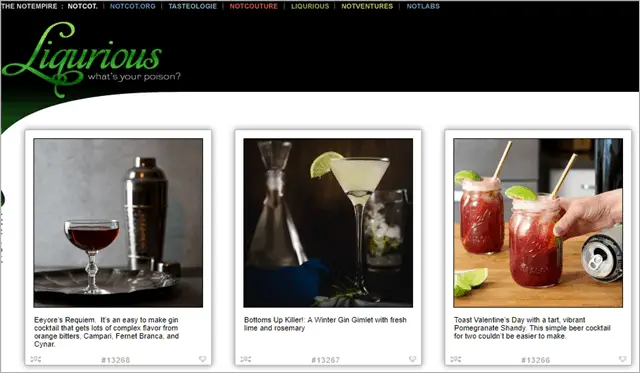 Liqurious is an excellent online board for those interested in different types of drinks. It has recipes for different kinds of cocktails, from the traditional to the exotic.
Furthermore, you can share and look for exciting and unique blends of drinks on this website. There is a huge number of cocktails and combinations of drinks, many of which you probably have never tasted or heard about.
In other words, the UI is simple and beautiful, with big images and small descriptions accompanying each image. The next time you need to make a great cocktail, you know where to go for inspiration.
11. Gentlemint – Popular Site like Pinterest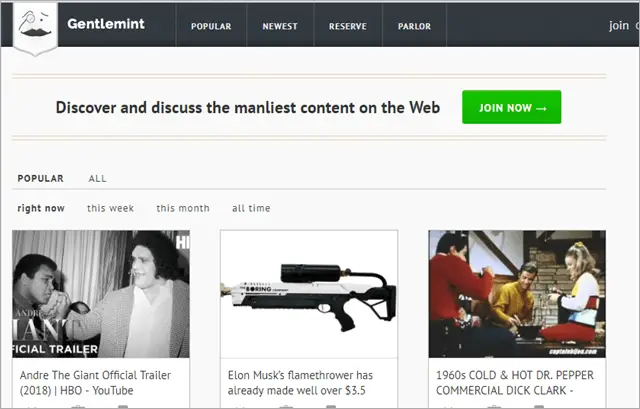 While Gentlemint is similar to DudePins, it is also a collection of masculine content on the internet. The platform allows users to post and share all the dude stuff.
Unlike Dudepins, that is classy and informative, Gentlemint focuses on memes, infographics, and funny stuff. Moreover, the site features topics such as Cars, Alcohol, Food, Interesting architecture, Fitness, popular culture, and much more.
You can view the most famous images, week wise or month wise. One can also save your favorite image by tapping on the save option. In addition, it also has a social media button where you can directly share the images that you like with your friends.
12. Piccsy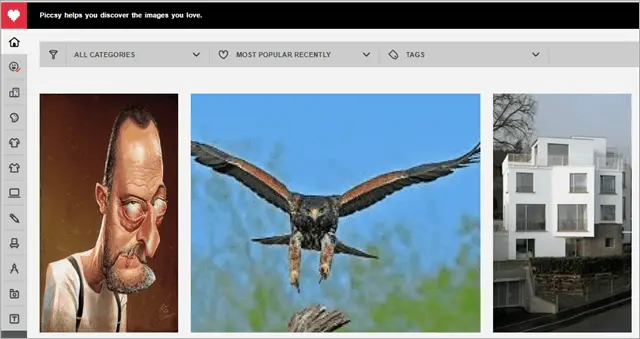 Piccsy is a great platform for those looking for creative, motivational, and beautiful pictures. It has a decent interface, and you can pretty much do everything that you can do with Pinterest.
Here, you can share and discover interesting images. Piccsy has a ton of interesting features. In addition, you can search by category, sort images (day wise, week wise, month wise, year wise).
Some of the popular categories include Fashion, Illustration, Photography, and Art. Finally, there are social media buttons at the corner of the page to share the stuff you like instantly.
13. DeviantArt
Deviantart is the oldest and largest online platform that allows artists, creators, and enthusiasts to share and promote their art. The website has the largest database of art from well-known artists to newbies.
Here you will find a unique collection of art, that includes body art, pixel art, digital art, traditional art, and much more. Also, the images are awe-inspiring, and you can spend hours just scrolling through the amazing content.
In other words, DeviantArt is the best Pinterest alternative for art and artists.
14. A Design Site like Pinterest – Designspiration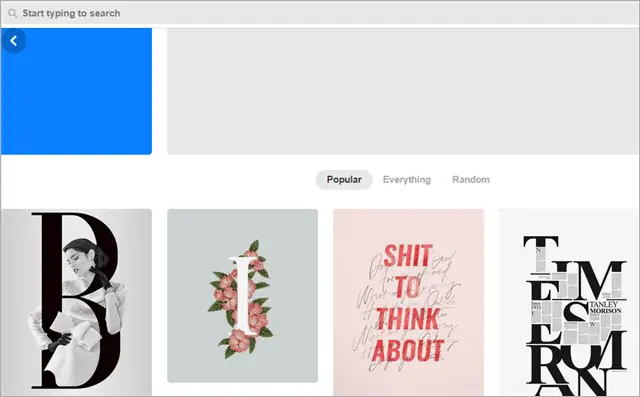 Designspiration is another good source of images for design lovers and can be included in this list of sites like Pinterest. This platform allows you to discover exciting and unique designs.
Furthermore, you can also share your unique idea with the other design enthusiasts. The images are clear, and you can save them merely with a single click.
The platform has a familiar look and feel of Pinterest. In addition, the UI is elegant and comfortable to get used to.
15. Behance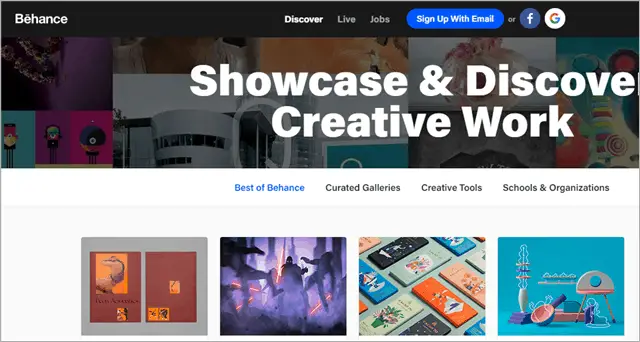 Behance is a platform for people who want to showcase their creativity to the world. It is an online portfolio community for designers who wish to promote and share their work.
Just like your favorite design by tapping on the thumb. Furthermore, the content on Behance is of high quality with a touch of class and elegance.
One has the option to filter and search by popular categories that include Photography, Graphic Design, Illustration, UI/UX, and motion.
In addition, Behance is the perfect Pinterest alternative if you are looking for exciting designs and ideas.
Conclusion
These are some of the best sites like Pinterest if you are looking to try something different. There are loads of unique options to choose from. We hope you enjoy browsing through these sites.
Further Reading: Women's Day Special: Awesome Websites That All You Lovely Ladies Should Bookmark Today