Alexa has thousands of different skills that vary from telling you whose turn it is to water the plants to help you choose your tasks for the day. Amazon Echo devices enable users to control their smart home with simple verbal commands. But, not many people know about Alexa games. Alexa boasts of some fun games that are engaging and perfect for entertaining family and friends.
We've curated a list of games to play with Alexa that you can play using your Amazon Echo. Some of them are simple, while others can be a bit challenging. Nevertheless, they are fun to play when you are chilling with your geeky friends, with family or even while you're alone at home.
What would you go for? Choose-your-own-adventure type or kid-centric options? Alexa also has official or knock-off versions of your TV favorites, games based on trivia, and some that are perfect for the game night you are planning for.
Many games on Alexa work better if you jot down notes, so we'd recommend you keep a paper and pencil handy. They require patience as well since Alexa might misunderstand your response. Although these cannot replace our good old board games, they surely help you in killing time in a fun way.
How to command Alexa to start playing the game?
Well, no one wants to waste time using the wrong commands. We'll tell you what exactly should be said, so the voice assistant plays your game.
Here are a few examples:
1) "Alexa, begin Dungeon Adventure."
2) "Alexa, open Bingo."
3) "Alexa, play Would You Rather."
4) "Alexa, start Akinator Safari."
So, in case you're stuck and unable to play a game, remember to use words like 'begin,' 'start,' 'play,' and 'open' followed by the name of the game. Alexa will understand what you're trying to say and get the game started.
45 Best Alexa Games for the Ultimate Fun
1. Dungeon Adventure
Image Credit: Greg Clarke/Flickr
Do you like playing fantasy role-playing games? If yes, try your hands at Dungeon Adventure.
In this Echo game, Alexa is your guide and the Dungeon Master. You are the hero of Ravensburg town. Your job is to save your town from the attack of evil necromancer and his monsters.
You have to create your character, indulge in buying and selling of items, put up a fight against the monsters in the dungeon, and hunt for the treasure. As the game progresses, you get to build on your character's attributes like intelligence and strength. The dungeon also contains various monsters and traps.
So, how do you play the game? Well, Alexa describes you the in-game situations, and you use verbal commands in response.
2. Bingo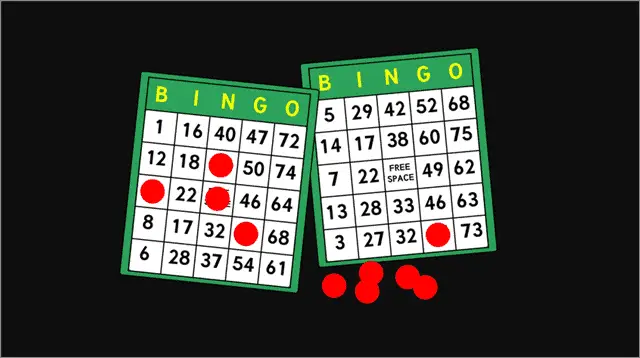 Even if you have not played Bingo, we are sure you have heard of or are familiar with the timeless classic. One of the cool Alexa games, this fits in the definition of fun and perfect party game. You can use the Alexa app on your smartphone in case you need any kind of assistance while playing the voice-based game.
Each number that Alexa calls out can be repeated. It can also be seen on the Alexa app. To advance to the next number, you will have to command the Echo by saying 'Next' or 'Call out the next number.'
Every time a player says 'Bingo' during the game, the game is over. So make sure nobody is just randomly calling out the game name because Alexa won't be able to tell the difference.
You need number-cards or Bingo cards to play the game. If you don't have them physically, you can download for free from lovemyecho.com.
3. The Magic Door
Have you ever played a choose-your-own-adventure game with your smart speaker? If not, you might want to start here, since it is not easy to go back to Alexa's voice after listening to a game with actual voice actors.
An interactive game filled with adventures, you can explore the entire magical land. You get to solve riddles, collect unknown and secret items, and assist the mystical creatures in the various levels of adventure. It is an excellent game for beginners.
Before Alexa The Magic Door starts, she will ask you if you would want to explore forests, mountains, or sea. While you navigate with Alexa, each mission sends you on an enchanting quest with magical objects, talking creatures, and creepy sounds along the way. Do not forget to turn on notifications to enable this skill.
Check out Alexa The Magic Door
4. Jack Ryan: November Morning
This game is based on the Jack Ryan series by Amazon Prime Video.
With an escape-room kind of an interactive story, The Echo game has five chapters. Each game requires the players to solve puzzles and uncover new information, which leads to the end of the game.
Along with a full cast in the story, you play the character of "November.'' You are the leader of a trio of CIA field operatives chasing a cunning and intelligent enemy. As you clear a series of life-or-death traps, you realize there is a mole in your organization, possibly in your team.
Do keep a paper and pen handy to keep track of the new hints and clues the game throws at you.
Check out Jack Ryan: November Morning
5. Would You Rather
Image Credit: Christian Borquez/Flickr
One of the best games to play with Alexa, Would You Rather has the potential of turning a regular social gathering into a great party scene. The classic game makes its way to Amazon Echo with a series of weird and entertaining questions. You can also play the game solo.
This cool game moves pretty fast. The software recognizes when a player does not give a complete answer. Would You Rather can be played as a party ice-breaker, to while away time with a group of friends, or maybe as a source of amusement when there is a commercial break on TV.
You can let Alexa listen for longer if a player needs some time to answer.
6. Lemonade Stand
Made in honor of one of the earliest video games, the version of a lemonade stand on Alexa games is upgraded, different and fun. It is a simulation-based Alexa game and the player becomes a lemonade stand owner.
Alexa notifies you about the weather forecast for the day. You can then decide the number of lemonade cups you choose to buy to achieve maximum sales. You also purchase advertising signs and fix a price for a cup of lemonade. This non-stop fun game can go on for as long as you want, and it is fun to play with children.
Players gain experience points and more money as they play.
7. Rock Paper Scissors Lizard Spock
Amazon Echo already has a rock paper scissors game built-in that can be played right out of the box. Alexa is going to play with you till the time you either give up or don't want to play. One of the best Alexa games for kids, it takes into account the number of times you win and also declares a winner.
She keeps a record of your wins and calls out who racked up the maximum number of wins over several rounds. Yet another fun way to kill time during those long TV commercial breaks, right?
And if you are a champ in this game, there is good news for you. You can now not only compete with Alexa but go a step ahead and compete globally. Yes! The Rock Paper Scissors Lizard Spock is now global competition, and every month you get the opportunity to prove how good you are. So, are you ready to compete with global players this month?
Check out Rock Paper Scissors Lizard Spock
8. Jeopardy
Yet another classic game that you can play with Amazon Echo is Jeopardy. Alexa Jeopardy makes the players a part of the show's episode airing on TV on the very same day. Players get to guess the secret extra sixth 'clue' that appears on each episode of Jeopardy.
You will get questions related to world history, pop culture, and multiple categories on the list.
Always remember to frame the answer in the form of a question. Alexa also keeps a score of your performance over time. You can, thus, compare your performance with that of your friends.
So, are you game to take part in America's favorite quiz show?
9. Beat the Intro
How about playing Alexa music games?
Well, Beat the Intro is a music quiz game with a twist. Players get to test their knowledge of music from tracks selected from the world's most prominent artists, along with top hits from all categories. The quicker you identify the tracks, the faster you move up the charts.
You can either buy coins or earn them by answering correctly. Then, use the coins to unlock new packs of music. And the best part is that you can play Beat the Intro with a group of friends or on your own to pass the time.
Yes! You can also post your game scores on Facebook.
Each pack has three levels. You can unlock the second pack for free with the readily available that you have in the first pack.
10. Escape the Room
Alexa Escape the Room is a game designed to test your observation powers and inference. You start the game by being trapped in a room. To get out of it, you will have to search the room, pick up various items, and solve easy and challenging puzzles.
With multiple rooms to choose from, you can also avail hints if you're facing difficulty solving the puzzles. The interaction in the game takes place by using a chain of verbal commands.
Words like "Look,'' "Inspect'' and "Use'' will help you determine and examine the contents of the room. You can employ these commands to make your escape. The Jail Cell has the easiest puzzles, whereas you might find The Office comparatively tricky. The Car is the toughest enclosure to escape from and comes with a bonus called the Garage room.
Check out Alexa Escape the Room
11. Twenty Questions
How about playing a game in which you think of something and let Alexa guess it? Twenty Questions does precisely that. The game is as simple as this, and probably all of you are already familiar with the rules.
To guess it correctly, Alexa can ask you a maximum of twenty questions. You need to answer in a yes or no truthfully. Well, trying to stump Alexa is not fun.
12. Infected
One of the best games you can play with Alexa, Infected, is based on a book written by James Schannep. It puts you in the middle of a zombie attack.
If you want to try another choose-your-own-adventure style game, you must give this audio game series a shot. You can decide to take on the zombies armed with nothing except your bat. Or, how about grabbing your stuff and heading up to the attic? You can also find refuge in the basement. Depending on your choices, you can either escape unharmed or become one of the living undead.
The game is designed for adults, and there's plenty of dark humor. The dark twists and turns keep all players engaged. Have you heard of the celebrated voice actor and novelist R.C. Bray? He narrates the game.
13. Heads Up
Heads Up was made famous by Ellen Degeneres on her show, and it has made its way to Amazon's assistant. To play the game, you need to buy a deck of cards that contain the words you need to guess. Alexa provides you with the hints you will need to correctly guess the word on the card correctly.
The names on the cards can be of blockbuster films, top celebrities, or famous fictional characters. The clues that Alexa provides you with can range from being pretty vague to exact on-point.
It is up to the players to guess the meaning behind the clues given by using their imagination. And make sure you do it before time runs out. You can also avail of an 'adults only' deck with has mature content that is not suitable for younger players.
14. Animal Game
One of the best Alexa skills for kids, Animal Game, is ideal for making your young one familiar with the names of all the inhabitants of forests, the zoo, and the entire animal kingdom.
Remember, we listed the game 'twenty questions' above? This is twenty questions, but just for animals and well, at some point, it might get a bit eerie.
You think of an animal. Alexa then asks questions to try to figure out the name of the animal. Some replies will be in a simple yes or no. For instance, Does it roar? Is it extinct?
While other questions might require an answer, like, what color is the animal? How many legs does it have?
We tried to stump Alexa with a platypus, but she figured it out after 17 questions.
15. Earplay
Earplay has stories that players influence with their choices. In a demo, a lady sits at your table in an eatery and asks you to pretend you are familiar with her. Every decision that you make, be it playing along with her tricks and moves or scanning through her purse, will have consequences.
The game's secret agent story, Codename Cygnus, is an interactive fictional world that has seven chapters. You are a secret agent who has to achieve your target by completing the mission.
Now, Earplay has five additional stories for you to choose from. It includes Jurassic World Revealed and You and Beanstalk, therefore, making the Echo game fit for the entire family.
16. Yes Sire
One of the best Alexa games, Yes Sire, requires you to answer questions to determine your fate. You are a medieval lord who is trying to live under and survive the reign of a temperamental king.
The monarch won't be happy if you are too rich or too poor. He doesn't even want you to be too influential and disapproves if you hold no sway. Well, on some occasions, you will find yourself with too much money and might end up making a move that should empty the coffers a bit, only to find that it backfires.
We wish you good luck in trying to survive with your head intact.
17. Deal or No Deal
Want to feel what it is like to be a contestant on the smash hit show Deal or No Deal? This unofficial version of the show is zero stakes.
You pick a briefcase to hold on to. Then, you subsequently choose to open the other briefcases. Hopefully, you will get rid of all the lower denominations first. For example, $500 or $1000 without opening the ones with higher denominations like $750,000 or $1 million.
Keep a pen and paper handy to remind yourself which cases you've already opened. You can also do this via the Alexa app.
Up for a fun fact? Meghan Markle used to open the briefcases on the show "Deal or No Deal" in 2006.
18. Guess the Price
Though Bob Barker is not there to ask questions and this isn't quite 'the' Price is Right, but this Guess the Price game still makes you feel like you are on the game show.
Just like in the game show, players will be guessing the price of different items. If you can guess the exact price correctly, you get bonus points. But, anything close to the actual is good too.
19. Truth or Dare – Spin the Bottle
Image Credit: Julie Jordan Scott/Flickr
This game is a combination of two-party games, and there are no points for guessing which ones. We are sure you have played either Truth or Dare or Spin the Bottle with your gang of friends at some point in your life, right?
Alexa spins an imaginary bottle and tells you the name of the person it lands on. From there, the player has to choose between truth or dare. Depending on your or your friend's answer, Alexa chooses from the 220 questions and tasks that she has up her sleeve. So, the game will not get boring too quickly.
Isn't this one of the most exciting games Alexa can play? Well, we vouch for it.
Check out Truth or Dare – Spin the Bottle
20. Word Play
Let's say you are looking for a word that contains five letters. Alexa gives you the first letter or maybe the second one, as well, but the rest is up to you. Have you played Wheel of Fortune before? It is similar to playing Wheel of Fortune but, of course, without the light-up letters.
Going the 'r-s-t-l-n-e' route is not a bad idea, after all. Why? Because you get to know if you have a correct letter in the wrong position, when you have hit the right letter in the right position, or when your letter is entirely wrong and not there in the word at all.
Let us assume that your word starts with "b" and "l," and you guess bland. Alexa then tells you that "b," "l," and "a" are in the right positions, "d" is in the wrong spot, and "n" is not there in the word at all. Opting for the word "blade" next would be a good idea.
Let's see if any of your friends have a funny play on words.
21. Would You Rather For Family
This party game makes players choose between two silly and cheerful scenarios. Alexa then tells you what percentage of people agree with you and select the same. The questions, too, are unique, fun and engaging.
Since this is the family edition of 'Would You Rather,' the scenarios are not too bad. For instance, would you rather spend an entire night in the library or an amusement park?
You are in for a blast if you a Harry Potter fan. They have a Harry Potter edition included in this skill, which is unexpectedly entertaining. Would you share a food bowl with Fang or choose to lick Dobby's freedom sock?
One of the best Alexa trivia games, Would You Rather For Family, is an excellent ice breaker when you are with friends. Also, Alexa recognizes when someone does not give a complete answer, so watch out.
Check out Would You Rather For Family  
22. Akinator Safari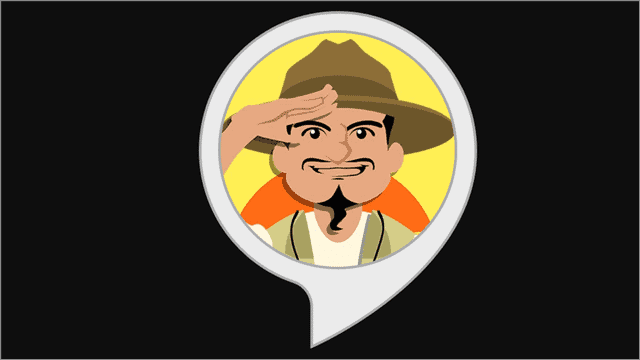 Similar to the game 'twenty questions' we've listed above, Akinator Safari is one of the best games on Alexa to kill time entertainingly.
You can think of an animal name. Alexa asks you a series of questions to which you reply in a yes or no. The Amazon assistant will try to guess the name of the character correctly.
You, of course, need to stump Alexa, but if you do not answer the questions truthfully, there is no fun at all. Well, if you are honest, do not be surprised if Alexa is pretty quick in getting it right.
23. The Wayne Investigation
The story opens shortly after the murder of Thomas and Martha. As a Gotham detective working on the case, the hints you focus on direct the course of your investigation.
On some occasions, you will be able to fix the mistakes. But, of course, certain choices are inevitable. The game is a bizarre mix of noirish music, voice actors, various sound effects, and Alexa. She prompts you to make your choices and also chimes in her dry tone when she thinks you made a poor choice.
The game might have been designed to promote Batman v Superman: Dawn of Justice, but it is super fun to play.
Check out The Wayne Investigation
24. RuneScape Quests – One Piercing Note
RuneScape is an online role-playing game. However, you do not have to know anything about RuneScape's fantastical medieval world to play this one.
As an adventurer, you are given the task of solving the mystery of the abbey. If you've played The Name of the Rose, you will find One Piercing Note similar to it, with the only difference being there are dead nuns instead of murdered monks.
Unlike The Wayne Investigation, this game is Alexa-free, which helps you in keeping up with the atmosphere of the deserted abbey, which may or may not contain a demon.
Well, some of the details are pretty gruesome. There, we've warned you. Plus, parental guidance is essential for kids.
Check out RuneScape Quests – One Piercing Note
25. Song Quiz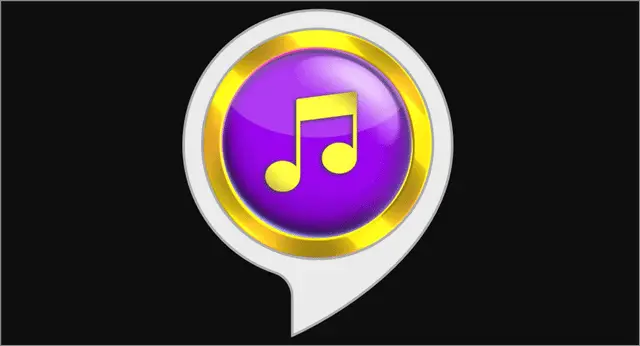 One of the most exciting additions to our Alexa games list is Song Quiz. The voice assistant plays a snippet of a song. The players guess either the name of the song or the artist.
You can choose any decade between the 60s to 2010s and play the game either solo or with a group of friends. If you are playing it alone, Alexa puts you against a stranger. No, you don't hear each other's answers. Alexa tells you if you got it right or wrong.
Now and then, Alexa tells you how skilled you are. How? She announces, for instance, that you are among the 18% who got both the song and the artist right for a particular song. Imagine propelling a victory against random strangers. It sounds fun, isn't it?
So, what are you waiting for? Try Song Quiz now and indulge yourself in playing one of the best Alexa music games.
26. Hanagram
There are not too many games that work with Amazon Echo buttons yet, but Hanagram is one of them.
In this two-to-four player anagram game, the voice assistant reads out a category, gives the player clues along with the word length, and announces each letter out of order.
Players then buzz in and guess what they think is the correct answer. One of the best Alexa button games, Hanagram, is the least buggy as per the reviews.
27. Guess My Name
Although you can play this Alexa game alone, it is a lot of fun when played in a group. Alexa gives you a series of clues in your chosen category. Your task is to guess what you think she is describing and make sure you do it correctly before anyone else does.
For example, if you have an answer, you would yell, ''Alexa, you are Michael Jackson!'' Categories include names of famous actors, countries, historical figures, animals, animated characters, and random.
Guess My Name is one of our most favorite Alexa games. What about you?
28. The SpongeBob Challenge
One of the best Alexa skills for kids, The SpongeBob Challenge, is a simple game that you would want your child to play. However, this does not mean it is meant only for kids.
The game is pretty easy to play, and it requires you to use your memory. If you have followed SpongeBob, you will know how the Krusty Krab crew takes orders from their customers. All you have to do is remember the orders given by the customers.
It, therefore, is a great memory training game that can be played with young kids. Well, no harm in trying out games which are fun as well as beneficial for them, right?
Check out The SpongeBob Challenge
29. Word of the Day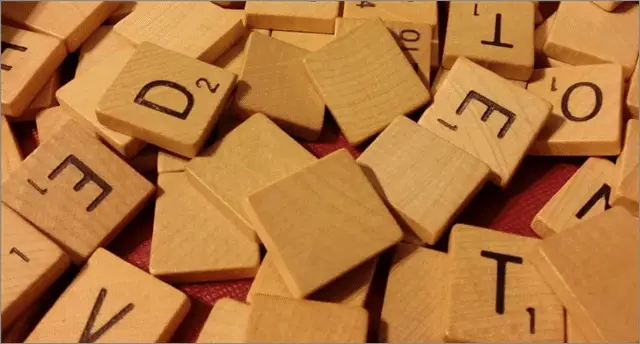 One of the most interesting games to play with Alexa, Word of the Day, goes beyond just teaching players a new word every day. Alexa also quizzes you on the word to help you remember it.
First, you will get to hear a flash briefing about the Word of the Day. Then, Alexa asks you questions about what you just learned. It is an excellent game for those who want to increase their vocabulary skills.
30. True or False
The idea of this game is simple. You only have to answer true or false to a chain of questions Alexa throws at you. While some questions are straightforward, others might be tricky.
Every time you guess correctly, you might end up learning something new since the Amazon assistant often follows up with more facts.
31. Country Drinking Game with Cale Dodds
Do you love country music? Think you know everything about it? Country Drinking Game with Cale Dodds, one of the most gripping Alexa trivia games, will make you prove your skills.
The host, Cale Dodds, asks the players several questions about country music.
If you answer correctly, you get the point, and if you don't, you have to drink. You need five points to win the round. A maximum of eight play can play this game together.
Are you game for a party night?
Check out Country Drinking Game with Cale Dodds
32. Animal Workout
One of the best Alexa games for kids, Animal Workout, is another get-up-and-move game. It asks kids to do exactly what the animals are doing.
Moo if you are acting like a cow, flap your wings like a butterfly, and stick your tongue out like a giraffe. Or, how about swinging your arms like an ape? Alexa plays music for around 15 seconds for every animal.
Well, you might want to move your furniture for playing this game. There, we have warned you.
33. Sesame Street
Image Credit: USAG- Humphreys/Flickr
One of the best Alexa games, Sesame Street, enables you to play hide and seek with Elmo, everyone's favorite red monster. To give your kids clues as to where Elmo is hiding, he makes silly sounds.
Children also get to learn the word of the day and talk to the little red monster in this Alexa skill.
34. Categories Game
Have you played Scattergories before? Very similar to that, you get a letter in the Categories game. Each word you give should start with that letter. Alexa then reads out the categories, one at a time. The more you play, the more categories Alexa unlocks.
This isn't the most competitive mode, so even if you give the most obvious answer, you won't be penalized. However, in the board game Scattergories, if you and the other player give the same answer, no one gets the point.
Alexa is comfortable in accepting wrong answers for questions, as long as the word starts with the correct letter. For example, Letter: D, Category: Superhero, and you answer, 'Debbie Reynolds.' Alexa will say it's correct.
Another example? Letter: R, Category: Pokemon characters, and your answer 'Raichu' will be correct.
35. Who Drinks
One of the best games you can play with Alexa, Who Drinks, will jazz up your house party scene. Irrespective of whether you call it Jug Oval, Kings, or King's Cup, there is a fair chance that you have played some of the other versions of this game.
In the case of Who Drinks, the voice assistant takes over the role of the playing cards and begins clockwise.
So, instead of assigning an action to a value, you ask directly.
For instance, there will be no rule like "drink when a four is flipped over.'' You just ask Alexa, 'Who drinks?.' If she replies saying 'drink right,' then it means the player sitting on the right of the person who asked has to take a sip.
Alexa can also come up with categories. For instance, nap time. So, the last person has to put his/her head on the table drinks.
This game is not an inadequate substitute if you cannot find your playing cards.
36. Silly Things
One of the best Alexa games for kids, Silly Things, is designed to get the young ones moving. The Amazon assistant prompts them in performing different actions, which range from posing for selfies to pretending that they are inside an invisible box.
You will have to ask Alexa for something else to try each time since children would want to spend more time pretending to act like a zombie who's scared of human beings or ride a broom, instead of doing an upside-down smile.
37. The Queen's Mathematician
This game is a combination of choose-your-own-adventure and math. Your task is to rescue the queen who has been kidnapped by tricky, arithmetic-loving elves.
To save the queen, players must solve problems that involve addition, subtraction, or even saying which number is higher or lower.
To start playing the game, you must use words like 'open' or 'start' followed by the name of the game since using the word 'play' prompts Alexa to look for music.
Check out The Queen's Mathematician  
38. Freeze Dancers
One of the best Alexa games for kids, Freeze Dancers, is a mix of Simon Says and musical chairs.
Alexa plays a tune, all the players dance until the music stops, and then everyone freezes in place. The first child to lose his/her balance is the first one out – a perfect way to check the Alexa skills for kids.
Alexa sometimes suggests hilarious ways to dance. You can also have a space dance-off by calling out to her, saying ''Alexa, dance in space,'' while the game is being played.
39. Party Game
Another interesting party choice that makes it to our Alexa games list is Party Game. If you have a deck of cards but want to spice things up a bit, this Alexa skill offers some twists on a theme similar to 'Who Drinks' we've listed above.
Players first deal with the entire deck of cards. Next, they look at the cards they have got to check if they need to do what the Amazon assistant commands them to.
The person who has seven of clubs might have to give all their aces to some other player, give the player with a nine of diamonds a back massage, or choose between doing a 10-minute squat or drinking.
However, this game has one flaw if you do not ask for the next prompt quickly; the game exits.
40. Hide and Seek
One of the most interesting Alexa games, your kids can play this one as much as they like with the voice assistant.
While playing this skill, all the players hide in the same room as Alexa and speak loudly to her. She gets three chances to guess where exactly you are hidden correctly. Are you game to pick your best hiding spot?
41. Myth Buster
One of the most interesting games Alexa can play, Myth Buster, is a little fun skill which you can play whenever you're bored.
Alexa gives you a statement, and you have to guess if it is true or false. The statement is either a myth or a fact, and the player is asked for his/her validation. Then, the voice assistant gives you details that help you understand the facts better.
For example, burgers from McDonald's last forever. True or False? The answer, of course, is false, thankfully.
42. Mind Maze
One of the best games to play with Alexa, Mind Maze, is slightly complicated, and you might find it challenging to solve. Playing Mind Maze feels like you are trying to navigate a maze in the dark.
Alexa tells you your coordinates. She also tells you where you are trying to go. In each space, she announces the directions you can travel. After you move and navigate towards north, south, east, or west, you'll hear a new set of potential actions.
Mind Maze requires some serious concentration so that you do not end up moving in circles. Well, time to go beyond 3D and 4D maze games.
Are you ready to take up this tricky maze challenge?
43. Golden Ticket
Are you a movie buff? If you think you are one, Golden Ticket will test your skills.
This Echo game gives you two film titles. You have to correctly guess the name of the actor who starred in both.
Does it sound easy? Well, it is harder than it sounds.
44. Question of the Day
This Alexa skill gives you a new head-scratcher every morning. The topics range from arts and literature to entertainment and science.
You can also hear how others have answered.
45. Amazing Word Master Game
This game would require you to dig deep into your dictionary to find the longest words, which will help you in scoring the maximum points.
The Echo assistant says a word. You have to reply with a word which starts with the last letter of Alexa's word. Don't worry; she calls out the last alphabet of her word.
The longer your word is, the more points you get.
So, are you ready to take out your dictionary and game for some fun play on words?
Check out Amazing Word Master Game
Conclusion
Now we know that Alexa makes an excellent game master, and the voice assistant can surely keep you entertained for hours. She offers different games across a range of genres. Don't know where to start? We'll sort it out for you.
If you want to play choose-your-own-adventure and story-based games, try Magic Door, Earplay, The Wayne Investigation, RuneScape Quests: One Piercing Note, Escape the Room, and Yes Sire. How about playing Alexa games based on a TV show? Check out Jeopardy, Deal or No Deal, and Guess the Price. Good for a group? Play Song Quiz, Would You Rather for Family, Truth or Dare: Spin the Bottle, and True or False.
Word games? Word Play, Hanagram, Categories Game, Word of the Day, Guess My Name, and Heads up. How about being ready with some drinking games for the games night with your friends? We'd recommend you to go with Who Drinks, Party Game, and Country Drinking Game with Cale Dodds.
Let's try out Alexa games for the little munchkins – play Silly Things, Queen's Mathematician, Animal Game, Animal Workout, Sesame Street, Freeze Dancers, and Hide and Seek.
Do let us know which of these fun skills would you try first.
And if you are done playing, you can check 5 Easy Ways to Add Items to your Amazon Echo Or Alexa Shopping List
But, are you looking out for more games?
For PC: Check Best Open Source Games That Are Awesome and Forever Free To Play
For Mobile: Check 35 Best Offline Android Games That You Can Play Without an Internet