Smartphones are an indispensable part of our lives, and damaging the same can make our world go haywire. Does the sound of dropping your phone from the pocket make your heart skip a beat? So, the ever-present danger of the phone being dropped and ending up with a cracked screen or a broken phone screen is inevitable.
Well, the display and the touchscreen controls will still work, nevertheless, but how will you fix the cracked screen? And, if you do not repair the broken screen immediately, the cracks can worsen over time, leading to a completely shattered screen. Besides, loose shards of glass are hazardous, mainly because we are constantly in touch with them.
10 Ways to Handle a Cracked Screen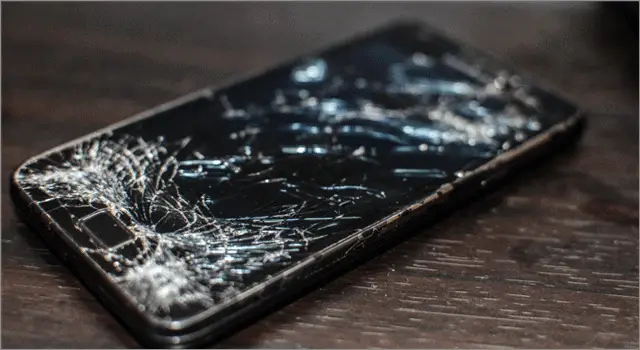 Are you worried about how to fix a cracked phone screen? Well, let's check the various steps that you should follow when you are dealing with a cracked phone screen.
1. Backup Your Phone
The first and foremost thing you should do after your phone suffers physical or internal damage is to take a backup of your phone. We know that a cracked phone screen has nothing to do with what's inside. But why take a risk?
The cracked screen might have a more profound impact, and no one wants to lose their precious data, files, and pictures, after all.
2. Is Your Smartphone Still in the Warranty Period?
All phones come with a warranty. For instance, if your phone has a two-year warranty period, the damage will be repaired, and even the cracked phone might be replaced. Please note that they only do it if there is a manufacturing defect.
However, they are strict with the rules, so do not forget to read the buyer's manual.
3. Is Your Phone Insured?
One of the first things that you need to check after there are cracks on your phone screen is whether your phone is insured or not. Also, if it is protected, does the insurance cover a cracked screen and under what circumstances.
Many cell phone manufacturers, for example, do not cover the damage caused due to water. Arranging for a fix is easy in this case. The only catch is that you might not have your smartphone for a few days. However, please note that at times, you may have to pay extra charges even if the insurance company is replacing the broken screen.
4. How About Fixing the Broken Phone Screen on Your Own?
There are a lot of hacks on the internet that teach you how to fix a cracked phone screen.
a) YouTube Tutorials
YouTube is an excellent source that enables you to learn how to fix a cracked screen on your own. The video that we've listed above is about replacing a cracked iPhone screen. If you have a knack for devices and follow the instructions well, you'll be able to do it.
You can also buy screen replacement online from websites like eBay.
b) Repair Guides
iFixit is a great place to start with if you can handle cracked screen on your own. It has step-by-step guides on how to repair phone screens of all brands along with the images. The free repair manual also lists the products that you'll need and has a store from where you can buy what's required to fix the cracked screen. For example, an iPhone 6 repair kit costs $150.
You can also buy a repair kit from Amazon, which works with smartphones, tablets, and computers.
c) Packing Tape
If you belong to the group of people who would want to use the smartphone until it can no longer be used, you can try this method.
Wrap a layer of packing tape around the damaged area, and your cracked phone screen will not lose any more glass. It will also prevent you from slicing up your fingers. Line it up carefully and trim it with a sharp knife. It acts almost like a screen protector.
Buy Packing Tape Type 1 and Type 2 here.
d) Creative Ways for Cell Phone Screen Repair
There are various creative ways and home remedies to deal with a cracked screen. Doing these artworks on the screen might affect the usability of your phone, obviously.
Make Kintsugi Art:  Kintsugi is a Japanese art form that transforms broken pottery into beautiful pieces of art. You can use permanent markers to color the cracked phone screen. How about giving it a rainbow effect? Wipe off the extra marker ink. The color and glow that seeped inside the crack will stay and remove the excess off to have a clean screen.
Embrace the cracked screen with fun wallpapers: Irrespective of what you love, be it movies, music, or sports; there are wallpapers available for your broken phone screen that will match with your preferences and suit your personality. For example, if you put wallpaper with a creature punching or kicking, it will appear as if it is punching the broken screen. Cool, isn't it?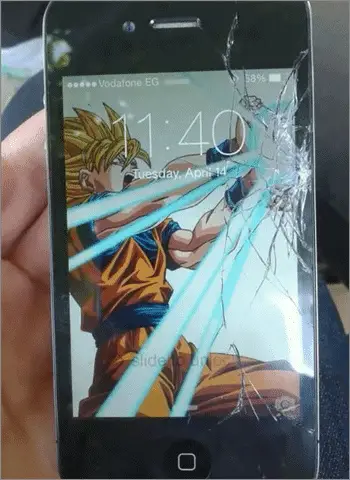 Prevent the cracks from spreading by using nail paint: Yes, you read that right. You can use nail polish to glue the broken glass. Of course, you can use glue too. But, using nail paint is fun and also allows you to use a lot of color options. Put a relatively decent amount of nail paint on the screen so that your favorite color seeps in through the cracks. Wipe off the paint, once it's done. Make sure you do it quick enough. Do not let the nail paint dry.
5. Screen Protector Can Also Save Cracked Screen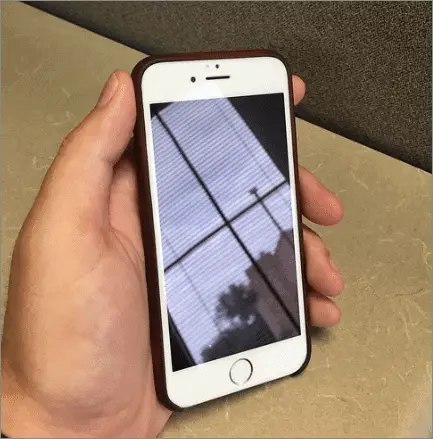 Screen protector or screen guards, as you may call it, are designed to protect the glass of your phone screen from breaking. It should be taken as a step of precaution as soon as you put a new phone into operation. If you have a screen protector, chances of your phone screen to break into shattered pieces of glass are reduced, even if it falls.
Yes, I'm saying that with experience.
However, even if you use a screen protector on a slightly broken screen, it still works. It protects the screen from further damage, there will be no seams, and the edges of the glass will have a clean line.
After all, protecting your phone preemptively is not a bad idea.
Check out screen protector for your iPhone here
6. Professional Help to get the Cracked Screen Repair
People who do not want to take any chances with their phones should get the cell phone screen repair done professionally.
You have two choices available, either going to a local repair shop or directly getting in touch with the company or the manufacturer through their authorized service centers.
How do you choose between the two?
If you're looking for a short-term fix and are planning to buy a new phone soon, you can get the cracked screen repair fixed locally. You can Google phone screen repair stores near me or cracked screen repair near me, and a wide range of options will show up. It is comparatively economical. However, do remember that they might not use superior quality products. Also, the manufacturer takes no responsibility for the product once a third-party repair shop touches it.
If you do not mind shelling out some dollars and want your device to last long, connect with the authorized service center by the manufacturer. Also, going for the source is a probable solution if your phone is relatively new, and you would want to continue with the same one shortly.
How much does a smartphone screen repair cost? Well, it depends on which phone brand you're using.
If you're using a Samsung phone, for example, you can check out the screen replacement prices for all the models here.
Similarly, check out how much will an iPhone cracked screen repair cost.
7. Use an Old Phone and Get the Cracked Screen Fixed
More often than not, stacking the phone with a cracked iPhone screen in the drawer is the most feasible solution.
If you're not confident enough and do not wish to try fixing the broken iPhone screen on your own, do not touch it. Send it for servicing and, in the meantime, use an old, spare one for the time being.
8. Sell / Exchange / Upgrade / Replace
If your smartphone's screen is damaged beyond repair, you can sell the old one and buy another one instead. Sites like Gazelle and Gizmogul buy your phone and pay you for a broken one.
Many websites also allow users to indulge in trading. They give you credit for buying a used phone as you exchange yours, which is not in perfect condition. If you want to strike a better deal, make the payment in cash. Marketplaces like Amazon and eBay also have similar replacement deals and offers.
You can also spot the exact version of the phone you're currently using, which is in decent condition. Do pay due attention to the product description, as you do not want to end up buying a damaged or cracked phone.
Make sure the phone is in a working condition, the screen is functioning, and there aren't any scratches on it.
How about contacting your carrier for an upgrade?
9. Tackling Water Damage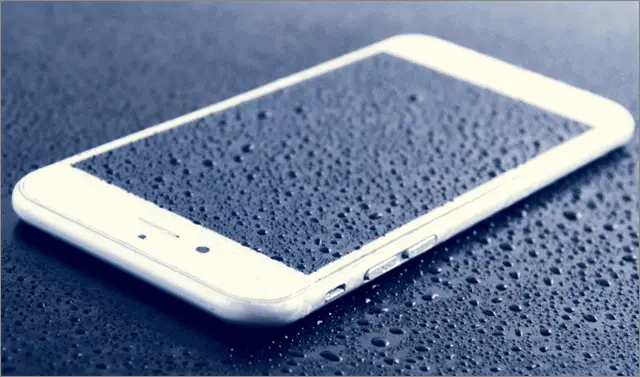 If you have a cracked phone screen, it is still easy to get it fixed. However, if you drop your phone in water, more prominent and irreparable damage can be caused. New phone or old, you surely do not want your gadgets to be drenched in water.
So, what should you do now?
Switch off the phone immediately and try to dry it. Put it on a flat surface, either pat dry with a clean cloth or use a hairdryer. It will remove the excess water, or at least, what is visible externally.
Remove the sim cards, memory cards, and even the battery if it's removable in your case. Until and unless all the moisture is dissipated, do not switch on the phone or charge it.
Experts are divided into two groups when it comes to keeping your water-drenched phone in a bag full of rice works or not. It has worked for some and not for others. Personally, it did work for me, and it was not by chance. There is no harm in trying, though.
Another alternative is putting silica gel packs with your phone in a bag. Silica acts as an active drying agent. Remember, manufacturers packing new electronics with multiple of them kept inside the boxes? The aim is to keep the products moisture-free.
10. Buy a new phone
If none of the solutions listed above could help you deal with the cracked screen on your phone, then the most obvious one is to buy a brand new phone. Yes, it might pinch the pocket, but using a cracked screen for a long time is not feasible. The cracked screen will not only hamper the phone's overall functionality but will also affect its usability in the long run.
Do lookout for the best deals online as you'll end up saving a lot. However, if you are skeptical about it and can only zero in on a device once you see and hold it, hit the showrooms.
Final Thoughts
With most of us using smartphones, it is all about the screen these days. More glass, more problems! A cracked phone screen can happen to anyone of us. Not just frustrating and ugly, cracked screen displays kill your smartphone's resale value as well.
If you're planning to continue using your current phone, get the broken screen replaced. However, if you're planning to buy a new phone soon, get it done while there are cracks on the screen. Either way, have a fall-back plan handy. Before performing the repair on your own, do some product-specific research. Irrespective of whether you will fix it on your own or get it done professionally, do not forget to extract the critical data.
Fixing a phone with a cracked screen doesn't always break the bank. You can always try out the creative ways we've listed, but be cautious.  The next time you drop your phone, don't panic! Moreover, use a screen protector for the front and a case/cover for the back. Just remember that it is better to keep your device safe than being sorry about its broken state later.
Related: A cracked phone screen is problematic. How about a broken laptop screen? You can imagine how horrible that it. Fortunately, you can replace it yourself. Check out how to replace a broken laptop screen at home?