With more than one billion users, Instagram is the most popular app amongst youngsters and millennials. A visual treat that comes as a smartphone app, Instagram has some limitations especially when it comes to messaging. Most people know that you cannot send or read Instagram messages on computer.
The messaging system on Instagram is different from Facebook messaging and Twitter DMs. So, if you need to communicate privately on Instagram, you need to use Direct Message, also known as DM. This enables you to send private Instagram messages to one or multiple users. These include posts, profiles, locations, and even disappearing stories (like Snapchat) apart from what you're already sharing publicly. But what if you have an issue with your phone or just want to use Instagram on the computer?
Well, not only will it be comfortable but it will also give a much-needed break to being constantly glued to the smartphone screens. And, you get the use of the full keyboard and the big screen too.
5 Ways to Check and Send Instagram Messages on Computer
A lot of apps have come with full-fledged website versions of the app for the desktop. It enables the users to avail of the app via the smartphone or tablet and gets access to the user-friendly experience of the desktop, thereby meeting their business needs as well.
There are roundabout ways, and we will list the methods in which you can send and check Instagram messages on the computer.
Method 1 – Using Instagram's Desktop App
Currently, Instagram's web version has limitations. You cannot create, read or send direct Instagram messages on the computer. Instagram messages do not even show up in the interface, but you don't need to worry.
Download the Instagram App on your computer from Microsoft Store. If you already have an account, you can directly sign in.
Enter your username and password. You can also log in via Facebook.
Now, click on the Notification icon on the top right. The icon looks like a paper Aeroplane on the upper right corner.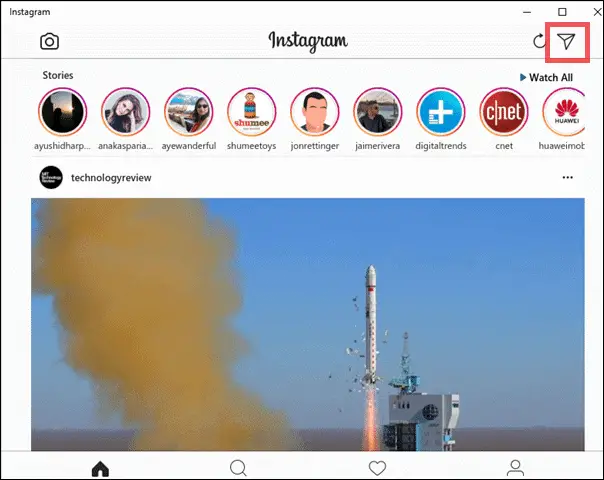 If there are any unread messages, it will display the number too.
Click on the arrow. This will open up the Inbox Messages. You can now tap on the individual's name which in turn will open the chat.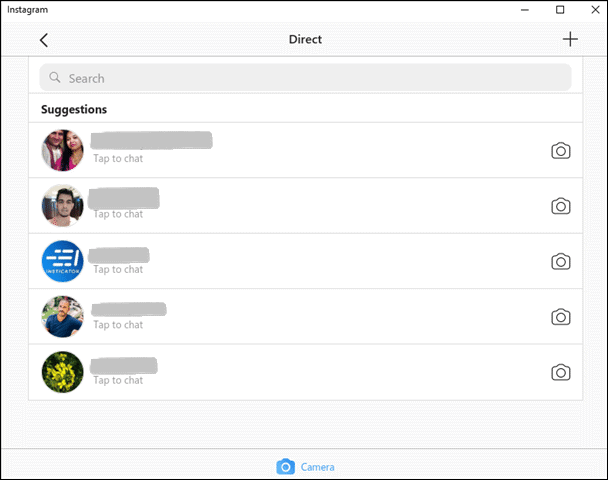 So, this way you will now be able to read Instagram messages on the computer.
Platform Availability: Windows
Method 2 – Checking Instagram Messages on Computer via Bluestacks
Another way to check Instagram messages on the computer is via Bluestacks.
Bluestacks is a popular Android app emulator that changes your PC into an Android device. The best part is it is available for Mac too.
Download Bluestacks from their official website here.
The installation process will require Admin Access.
Then, log in to your Google account.
After completing the installation, you can either go to the Play Store or directly search for Instagram on the search menu.
You will see Instagram's icon. Click on it to open it.
Now, sign into Instagram with your credentials.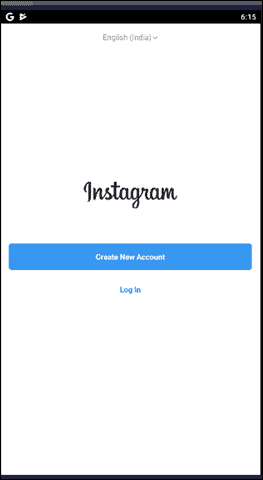 Once you sign in, you can avail of an Instagram direct message on a computer by clicking on the arrow icon at the top right.
So, DM is now possible on computers too. You can view all your Instagram messages as chat heads.
Platform Availability: Windows and Mac
Method 3 – Checking Instagram messages on PC via Third-party Application
You can also get your hands on third-party apps like Instagram DMs (also known as IG:dm) on your desktop to get access to Instagram messages on the computer.
How does IG:dm work? Is it suitable for usage?
IG:dm is an open-source project, therefore a completely free tool that can be downloaded for your computer. It works across various platforms. Setting up and installing it is simple, following the same process as you do for any other software.
After installation, connect to your Instagram account by signing in with the credentials. The login screen that you see will look similar to the one which you see from your phone.
IG:dm makes most of the features of Instagram messages available to you on your desktop that are accessible via the app. You can send and receive Instagram DMs on pc, exchange emojis, and Instagram photos and also search for other Instagram users.
So, if you're simply looking for sending and receiving Instagram messages on the computer, you can get your hands on IG:dm.
It's easy-to-use interface and availability for free makes it an excellent medium for checking Instagram DMs for PC.
Platform Availability: Windows, Mac, Linux
Download IG:dm here
Method 4 – Checking Instagram Messages On Computer via Chrome Extension
Did you know that you can add a Chrome Extension to your browser and check out your Instagram messages? We'll show you how to go about it.
Here are the steps:
Open your Chrome browser and click on this link. You will be taken to the Chrome Extension that enables you to get access to Instagram messages on PC. The extension is called App for Instagram with DM.
Next, click on Add to Chrome.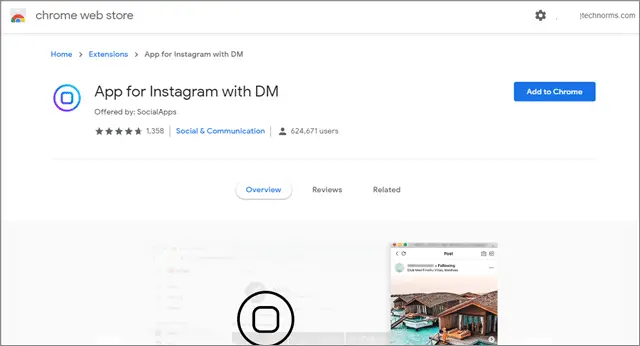 Once you have the extension added, you will be able to send and receive messages on Instagram from your PC.
Method 5 – Checking Instagram Messages on Computer via Inspect Element in Browser
Are you wondering if there is any other method that allows you to check Instagram DMs? Well, we've got you a hack.
Here are the steps that you need to follow:
Open Mozilla Firefox and sign in to your Instagram account.
Next, right-click anywhere on the page and click on inspect element.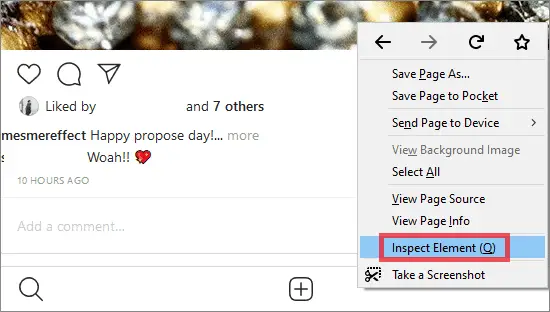 In the Inspect element mode that you see, hover through the page and click on Responsive Design Mode.
It resembles the icon of a cell phone. As soon as you click on it, tap on the 'cross' icon next.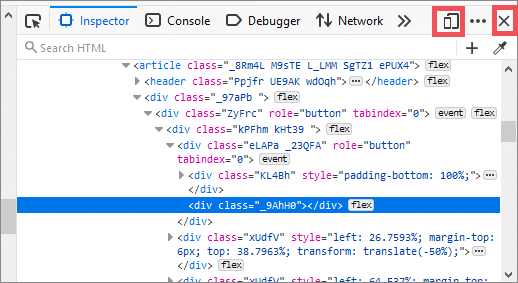 Next, you will have to select your phone from the options given in the drop-down menu.
They might also have a phone-type already selected for you by default. You will find it in the upper-middle part of the page.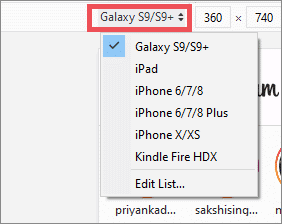 Refresh your page if you do not see any changes.
Click on the DM icon to get access to your Instagram messages.
Now, you will be able to access your Instagram DM on the computer.
Final Thoughts
Instagram is a big hit with users across the globe. In fact, it allows its users to have multiple accounts and you can check how to easily manage multiple Instagram accounts. Users can also schedule Instagram posts. However, if for some reason you don't or can't use your phone, we have listed the different ways to check Instagram messages on computer. The social media giant isn't really disappointing the Insta-chat addicts.
But, you cannot access all the features via these apps on your browser. You will be able to take photos and videos on Instagram and share them through direct messages only.
So, by using Instagram's app for desktop, BlueStacks which is an Android emulator, or IG:dm; you can avail of all of Instagram DMs on PC. Which method will you be trying first?