Minecraft is one of the most loved and popular sandbox games of all time and was inducted in the World Video Game Hall Of Fame in June 2020. A crucial reason why Minecraft has garnered rave reviews is due to its adaptability to modifications. The best Minecraft mods help players enhance their gameplay and there are thousands of free mods available for download.
Quick Glance At The Top 10 Best Mods for Minecraft
Optifine – Best Mod For Speed Optimization

Inventory Tweaks – Best Mod For Organizing The Inventory

Hwyala – Best Mod For Tooltips

Journeymap – Best Mod That Provides A Travel Map

Botania – Best Mod For Creation Of Flora

Quality Of Life – Best Modpack For Improving Overall Game Performance

Decocraft – Best Mod For Adding Decorations

Pam's Harvestcraft – Best Mod For Generating Eatables

Biomes O' Plenty – Best Mod For Adding More Biomes To The Game

Magic Yarn – Best Mod For Tracking Travelled Paths
How To Install A Mod?
After you have downloaded cool mods for Minecraft, extract them to a folder if necessary. Then, copy the extracted mod and open Minecraft. Locate the installation folder by clicking on the right side of the game directory.
Now, open the Mods folder and paste the mod you just copied. The mod will be installed automatically, and you will be able to locate it on the menu.
Details for the 25 Best Minecraft Mods
In Minecraft, users have to explore a procedurally generated 3D terrain, build settlements, and fight mobs; it is vastly similar to any city-building game like City Tycoon. Users can opt for mods for both PC and mobile versions of the game. You can create new gameplay, mechanics, and assets. Players can also team up with others and work together towards completing their goals.
So, what are we waiting for? Let's get in to know the top Minecraft mods that will make adventures more exciting and enchanting.
1. Optifine
For beginners, it is vital first to estimate if their computer system is compatible enough with Minecraft. The sandbox game runs extremely slow on low-end PCs, and that's why you'll need Optifine. Optifine aims at improving the overall performance of Minecraft on a PC by using lesser resources. It also helps the game by enhancing its graphics by using smooth lighting, HD textures, and more.
Optifine also doubles or triples your FPS; the FPS boost is why you can enjoy Minecraft without any lag if you have a low-end PC.
2. Inventory Tweaks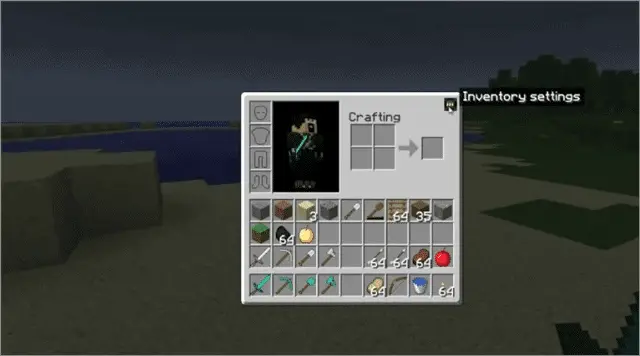 Let's say if Monica Geller loved playing Minecraft, Inventory Tweaks would be at the top of her best Minecraft mods list. To put it simply, this mod is for all players who love things well-organized in order.
Inventory Tweaks helps players organize their inventory and eradicate the clutter that could lead to confusion so often. With a single click or keystroke, you can get your assets and items organized in order; doing this helps you get an idea of the resources you are running out of.
This Minecraft mod can also replenish the inventory blocks; you don't need to waste time searching for items about to go out of stock.
3. Here's What You Are Looking At (HWYALA)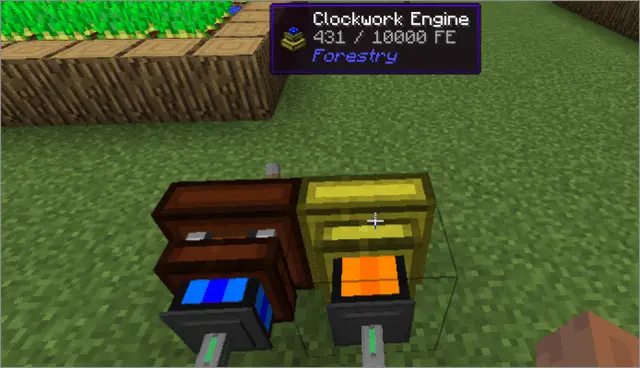 HWYALA is an upgrade on the old What Am I Looking At(WAILA). If you are trying out Minecraft for the first time, you should get this mod to understand the necessary objects and items you will be playing with.
HWYALA shows a tooltip for every item you point your cursor at. If you have installed a new modpack or unaware of blocks and items and how they work, HWYALA is the perfect tool that will introduce you to them.
This tool is also helpful if you wish to learn recipes for new items. In all, HWYALA is one of the top Minecraft mods for all the newbies trying out the game.
4. Journeymap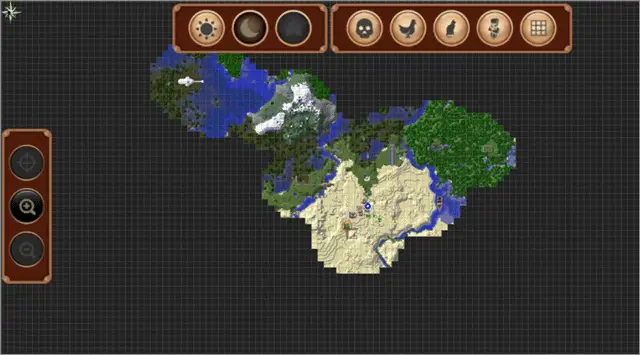 Journeymap, as its name indicates, is a mod used to help players navigate throughout the Minecraft world in real-time. It helps you in exploring the world and discovering new items and assets along the way.
Players can mark their points of interest by using Journeymap, but that's not the most striking feature this mod offers. You are warned immediately when mobs are sneaking up to attack you; with a prior warning, you can efficiently strategize and be ready for combat using this mod.
Hands down, Journeymap is one of the best Minecraft mods to have if you want to be notified about possible threats, apart from exploring the world in real-time.
5. Botania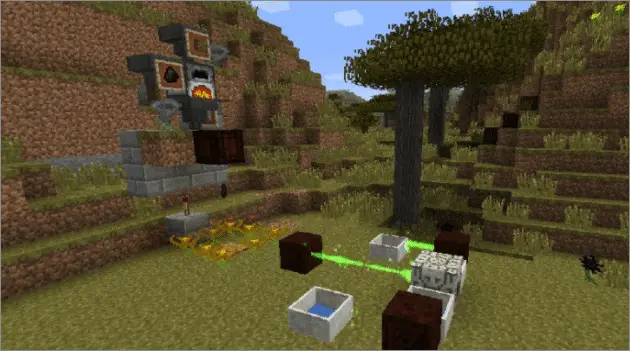 Botania is one of the most useful Minecraft 1.15.2 mods available on the internet. A tech mod by nature it helps players create new flowers for various purposes. You can make flowers to heal yourself, feed animals, and turn mobs against each other.
Players have to use the power of the earth called Mana to create these flowers. You can generate Mystical Flowers all over the Minecraft world; they come in 16 colors. Botania is a single playable mod but also functions well in conjunction with other modifications.
Overall, Botania creates an immersive experience for the users. If you want to try out something untraditional like going to a world full of elves, this is the perfect mod to opt for.
6. Quality Of Life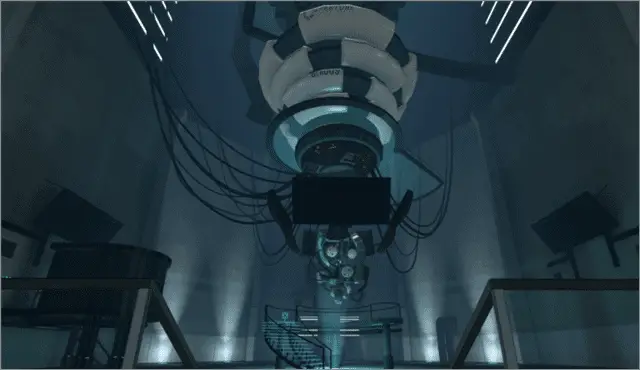 Quality of Life is regarded as one of the best Minecraft mods, given the important utilities it provides the players. With many features to offer, this mod helps improve the overall quality and experience of Minecraft.
First, Quality Of Life tweaks sounds, menus, visuals, textures, effects, models, mechanics, and much more. To sum up everything, Quality Of Life is a mod pack that features several modifications that enhance the aspects mentioned above of the game in terms of quality.
7. Decocraft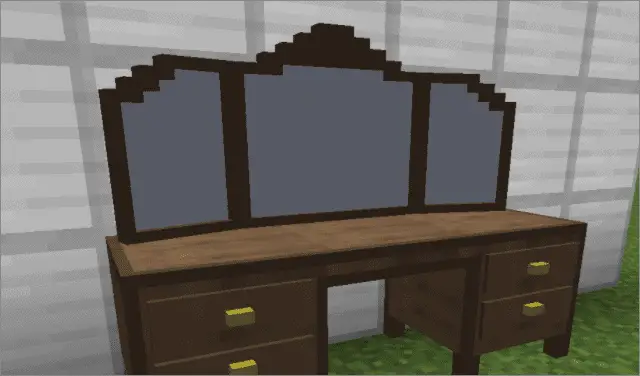 Minecraft is all about world-building, but when it comes to adding decorations to your virtual place, the game hardly offers any options to choose from. If you want to decorate your place, Decocraft is one of the best Minecraft mods to use.
With around 3000 extensive decorations, Decocraft will make sure you decorate your builds just like you wanted to. Chairs, tables, lamps, toys, plushies, and more; many of these items are functional and will help you improve the look of your builds.
Regarded as one of the most influential Minecraft mods for 1.12.2, Decocraft can help you build and organize your kitchen, bedroom, washroom, garden, and much more, with the customization options.
8. Pam's Harvestcraft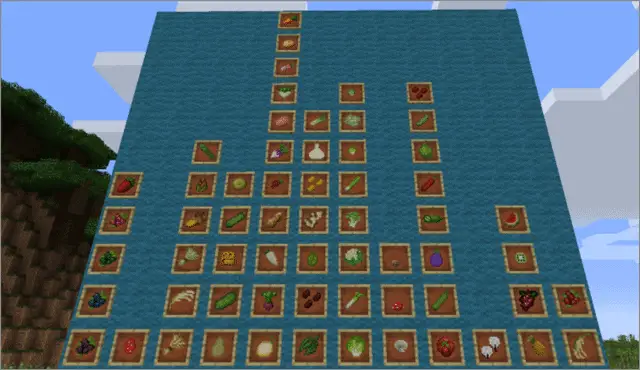 Pam's Harvestcraft is one of the most popular Minecraft mods for 1.12.2. If you intend on farming and growing crops, make sure you don't miss out on this mod.
Pam's Harvestcraft enables users to cultivate 80 new crops, grow 50 new fruit trees, and catch 19 new types of fish. If you love being a hardcore vegetarian in the game, you will rejoice to know that tofu can be added instead of meat in any recipe.
Pam's Harvestcraft ensures simple beekeeping, along with 1400+ new items and foods. If you install this mod, there will be a lot to explore, and you certainly won't be bored at all.
9. Biomes O' Plenty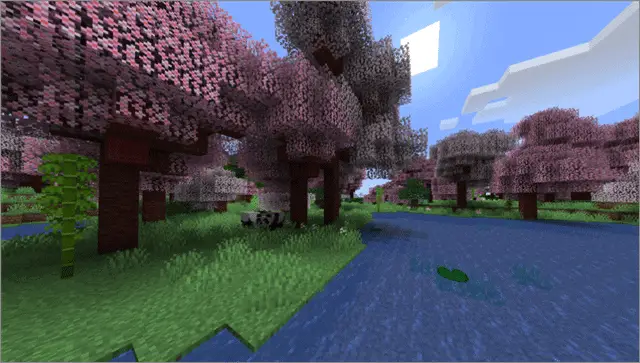 The Update That Changed The World added 11 new biomes and 20 new technical biomes to, while also improving the existing ones. Biomes O' Plenty is one of the most useful Minecraft 1.15.2 mods that adds another 75 biomes to enhance the gameplay.
You can explore coral reefs, brushlands, wastelands, and tundra regions; players can create an entire world as they wish, with a log of customization options.
10. Magic Yarn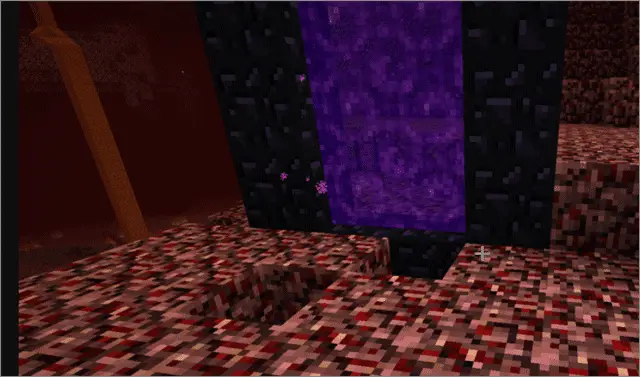 Exploration happens to be the most important factor while playing Minecraft. It's not just about building your home; players also need to discover new things in various places to keep the game running.
We often tend to lose the path to our homes in Minecraft; if this happens, it can be really irritating to find the correct directions and find your home. This is where Magic Yarn comes in.
This mod allows you to use a ball that consists of a Compass surrounded by Wool. You will see the path only when you are holding the ball. Added to that, Magic Yarn also keeps track of all your movements in the game.
11. Fossils And Archeology Revival
How exciting would it be to bring back an extinct species to life? Well, Fossils And Archaeology Revival aims at adding a touch of fantasy to the already exciting world of Minecraft.
Players can find or hunt for fossils and bring back dinosaurs to life in the survival mode. Regarded as one of the best Minecraft mods for 1.12.2, Fossils And Archaeology Revival also provides a texture overhaul that enhances the game display.
You will also have an encounter with the boss of an ancient mob, Anu. This mod supports both single-player and multiplayer versions of Minecraft.
Download Fossils And Archeology Revival
12. Instant Massive Structures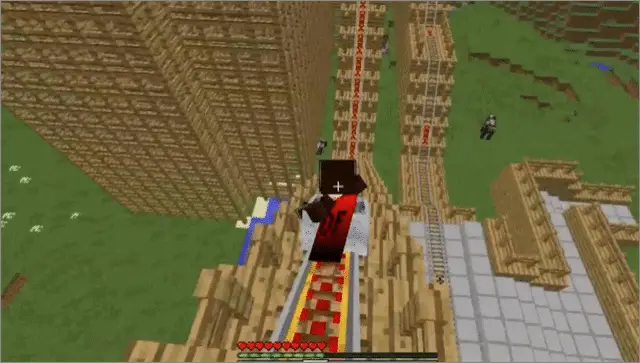 Instant Massive Structures can make any list of the best Minecraft mods, simply because of its purpose. As well all know, Minecraft is all about building and creating stuff. However, the process of building itself takes much time.
If you are not a person who is okay with spending time waiting for your builds to be completed, IMS is the perfect mod for you. This mod speeds up the building process and creates large buildings in just a few minutes.
IMS has 30 massive structures to enhance your survival experience. Also, it offers 800 structures to build new cities. If you are ready to design and create cities in no time, make sure you download the Instant Massive Structures mod.
Download Instant Massive Structures
13. Tinkers' Construct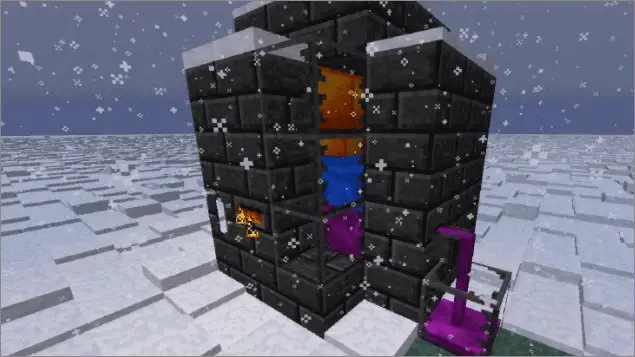 When it comes to constructing buildings, we require a good selection of tools to carry out the task. Tinkers' Construct is an essential mod if you want to add all the necessary tools and weapons for building constructions.
This mod also provides enough items for new ores along with world generation, such as Cobalt, Aluminium, and Ardite. You can process these minerals in the Smeltery for making more advanced tool parts.
You can also use Tinkers' Construct for purposes other than tool creation. Wood, Stone, Iron, Green Slime, Copper Bronze; the mod will help you generate all the materials required to create tools.
14. Thermal Expansion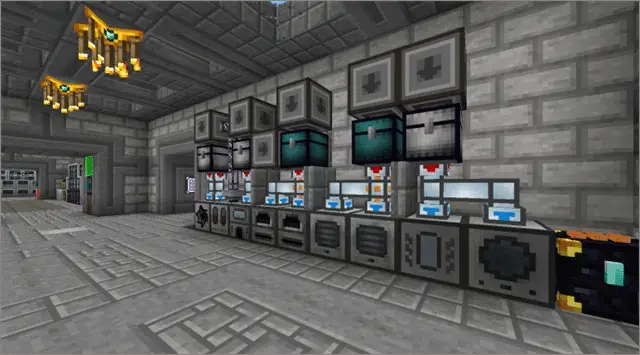 One of the best Minecraft mods for 1.12.2 version, a tech mod by nature, Thermal Expansion focuses on power generation and storage. You can also download specific modifications that run in conjugation with this mod and create new tools and resources.
This mod adds the machines for processing resources by increasing the use of Redstone Flux. You can upgrade machines, strongboxes, dynamos, and energy cells. However, it is impossible to upgrade flex ducts, item ducts, and fluiducts.
Thermal Expansion is also considered as one of the foundation modifications for modded Minecraft gaming. With a slew of tools up for creation and upgrade, this game's mechanics and ideas have become a crucial part of Minecraft.
15. The Lost Cities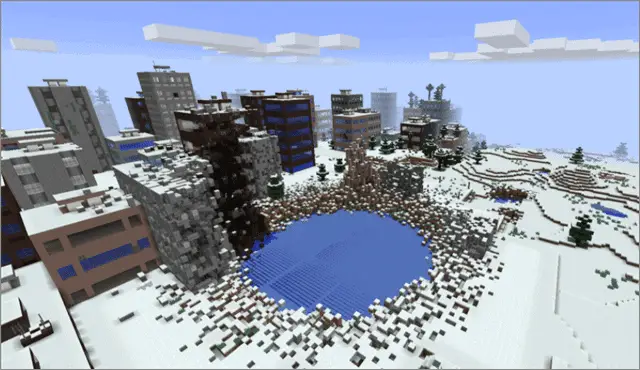 The Lost Cities is one of the best Minecraft 1.14.4 mods available on the internet. It is designed to enhance the gaming experience in survival mode. The Lost Cities transports players to unknown and abandoned cities where everything lies in despair.
The ultimate goal is to see how long you can spawn and survive in this unknown city. To make it more interesting, you can also combine The Lost Cities with Biomes O' Plenty to get more options for customization and exploration of areas.
This Minecraft mod is entirely controllable; you can create structures and cities, add custom buildings, and create blocks. The configuration presets, also known as profiles, help you change the way the worlds are generated.
16. Chisel 2
Chisel 2 works in the same vein as Decocraft; it is a fork of Chisel, used to change the blocks of various objects up to 24 varieties. Chisel 2 adds a variety of texture blocks to the mod so that players can have enough options to choose from when it comes to color choices for building various structures.
Added to that, this mod also has the Auto Chisel feature that converts the selected blocks and structures into their chiseled form automatically. It is one of the most widely used Minecraft 1.14.4 mods for automation.
17. Galacticraft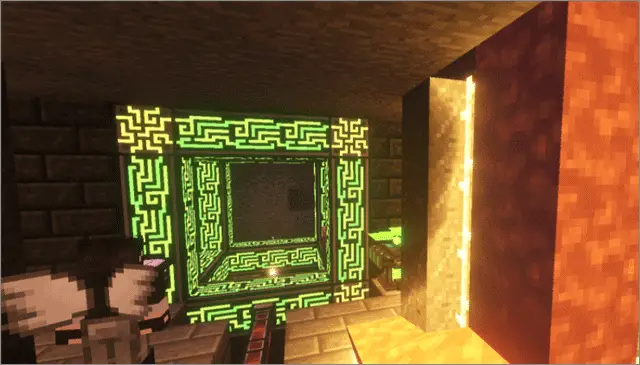 Galacticraft works in the same vein as Biomes O' Plenty; it is an exploration mod explicitly built for players who love discovering new landforms and areas in Minecraft. However, the two modifications have significant differences in what they offer to the users.
Biomes O' Plenty focuses on adding new biomes, while Galacticraft allows players to explore the solar system in four different dimensions. You can explore the Moon, Mars, and Asteroids through a space station.
What's more, you can build moonbases and also fight new mobs in space. In all, Galacticraft is one of the best Minecraft mods to go for if you want to explore the virtual world beyond land biomes.
18. Caterpillar
Anyone who has been playing Minecraft will know that the game is downright incomplete without digging the ground. The Caterpillar mod will help you in this case. This mod provides a drill that players can use to dig the ground for minerals.
As we know, virtual labor requires a lot of time, but using the Caterpillar mod will help you save that and concentrate on other things like fighting new mobs and decorating your bases.
The Caterpillar mod also comes with an auto-updater that will automatically update the mod; it can also be turned off as per the user's preferences. Hands down, Caterpillar is one of the top Minecraft mods for ensuring seamless gameplay in Minecraft.
19. Thaumcraft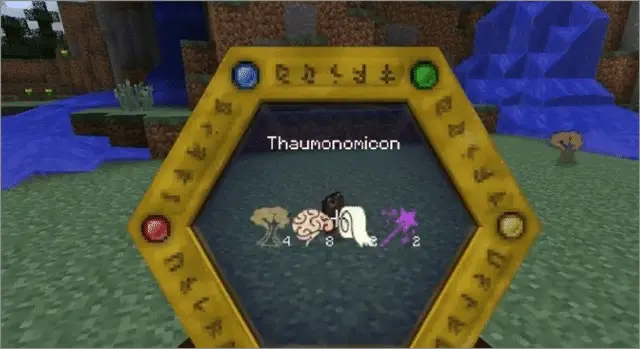 As much as Minecraft is a practical game that improves your managerial skills, it also has enough items and creative surprises related to fantasy. Thaumcraft is an expansive mod that helps players store and control the magical energies they find while playing the game.
Regarded as one of the cool mods for Minecraft, you can easily create a bunch of items like wands and golems using the Thaumcraft mod. What's more, you can also use the stored energies on your battles against the mobs.
Thaumcraft also adds new biomes and mobs, thus expanding the scope of the game. In all, if you love fantasy and wish to create a world full of magic, your mission will surely be incomplete without the Thaumcraft.
20. Dungeon Pack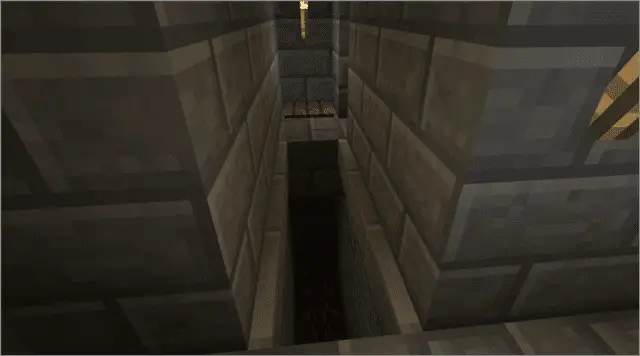 Dungeon Pack is one of the essential mods of Minecraft to try out if you are looking to expand the scope of the gameplay. If you are bored with the regular builds in the game, the Dungeon Pack will help you add that extra level excitement by adding different dungeons to the game.
Your job is to crawl and explore the dungeons to find precious and useful items for building your world. You will come across a lot of chests with incredible items that will help you on your journey.
Apart from the nail-biting puzzles and adventures, Dungeon Pack also adds three new bosses to raise competition. It is also regarded as one of the best 1.14.4 Minecraft mods in the Minecraft universe.
21. Mo' Creatures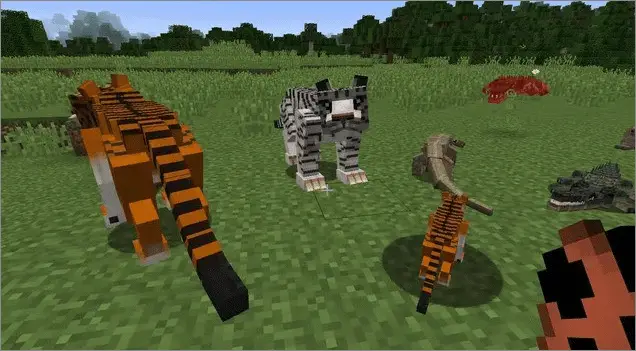 Any kind of world is incomplete without animals, and Minecraft knows it well. The Mo' Creatures mod aims to satisfy this need; it allows users to create dozens of new animals for various purposes.
Dragonflies, horses, snakes, elephants, turtles, birds, and you can create an entire wildlife ecosystem using Mo's Creatures. This Minecraft mod also allows you to add fantasy creatures like dragons and werewolves.
Mo' Creatures is one of the best Minecraft mods for adding depth to your game; it will make your virtual world lively. However, make sure you weigh this mod against your FPS because it tends to slow the game.
22. Booze
The word of the mod will probably give away what it's all about. Booze allows players to make wine using various plants and devices. From whiskey to wine, you can create any type of drink you love using this modification.
Hops, yeast, barrels, and many other distillation tools are included to concoct your favorite drink with ease. You must also know that the distillation process mimics the real-time process; it requires seven in-game days, which equals around three hours in real-time.
If you drink too much, you will go into a state of Nausea, and your screen will be distorted. In all, it's one of the cool mods for Minecraft that helps you add an extra dimension of fun to your gameplay.
23. Controlling
Another one of the essential Minecraft mods you have to have while playing Minecraft. If you are already using too many mods, it becomes tedious to manage them and their extra features.
This is where Controlling comes in; it helps you manage these modifications and keep track of how to use each mod. It is one of the most vital tools for an in-game organization. If you have oodles of modifications installed, make sure you use this mod to control them.
24. Hunger Overhaul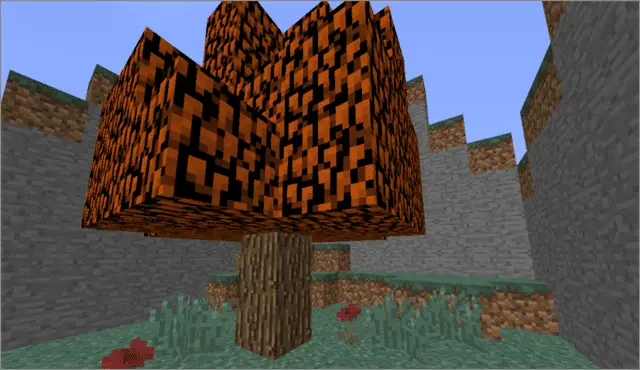 Dealing with hunger can be downright painful in Minecraft, isn't it? But, how if we turn this little annoyance into a fun-filled challenge? Hunger Overhaul aims to do the very same thing.
To start with, this modification tweaks the supplemental value of food and reduces them drastically. To survive hunger, you aim to eat all types of available foods.
Hunger Overhaul also works exceptionally well with Pam's HarvestCraft; if you wish to take this challenge to the next level, make sure you use both the modifications for adding fun to the game.
25. Minefactory Reloaded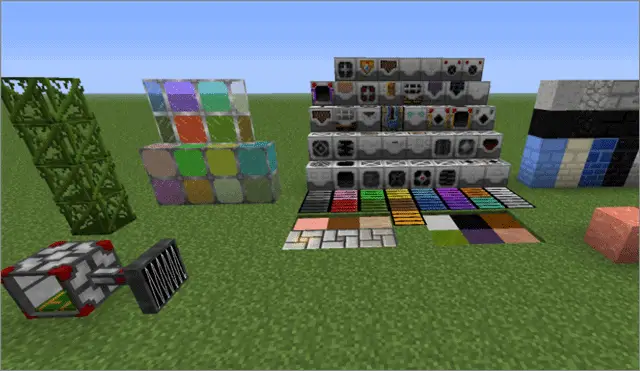 Minefactory Reloaded is another essential mod to have if you wish to automate things. Using this mod, you can automate processes like harvesting, ore processing, and animal breeding.
Players can also download the Thermal Expansion mod to get the most out of Minefactory Reloaded. Thermal Expansion adds new metals, power storage, processing features, and many other components.
You can also use machines like Auto Enchanter, Bio-Reactor, Block Breaker, and much more while building specific game components. In all, Minefactory Reloaded is one of the best Minecraft mods to automate tedious processes and cross levels with speed.
Conclusion
Minecraft is one of the most popular desktop and mobile games played across the globe. One of the most remarkable features of the game is that it enables users to choose their tasks and challenges and add their own. Adding modifications is a common way to extend the scope of the game.
A mod is nothing but a modification made to the game to enhance the overall user experience. The best Minecraft mods across several different categories are designed to improve the gameplay, deal with the visuals, sounds, and other game factors. Also, Minecraft 1.12.2 is the best version for using modifications to enhance gameplay. Users must even know that the requirement of changes depends entirely on their needs and requirements.
Related: Best Sandbox Games You Absolutely Must Check Out Today