Pokemon has been our favorite game for quite some time now, and die-hard fans have made sure the legacy continues. The technically-inclined enthusiasts have come up with Pokemon fan games that are equally addictive and exciting, if not more. The games include various themes and multiple characters and surely remind you of the original.
The timeless game has managed to capture our hearts, but the new entrants are not insufficient either. Passionate fans pledge to introduce you to new ideas while keeping the base concept intact. Every Pokemon fan game is meant for gamers of all ages and backgrounds and targets a broad demographic audience.
18 Best Pokemon Fan Games That You Must Try
The internet is full of Pokemon fan games, and you might find it challenging to pick the good ones. We have enlisted the best Pokemon fan games for people who do not wish to wait for the official Pokemon releases, infamous for long gaps.
1. Pokemon Uranium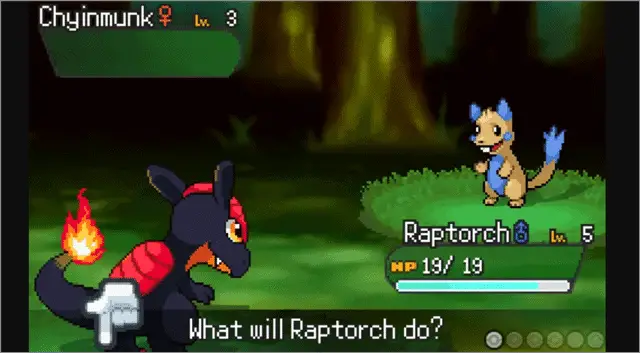 Pokemon Uranium is developed by a small team of fans who took over a decade to bring it to the world. The effort and dedication have paid off since it rightly deserves the numero uno spot in the Pokemon fan games list. The gameplay mirrors the original incredibly, and you will be delighted to find many old characters and a few new ones, as well.
The backdrop is set in the Tandor region, where the players have to defeat the Tandor League. You aim to win the eight badges and dodge enemies along the way. There will be nuclear meltdowns and other forms of dangerous threats that you have to face and succeed cleverly. Make sure that you do not cause any harm to Pokemon and humanity.
2. Pokemon Insurgence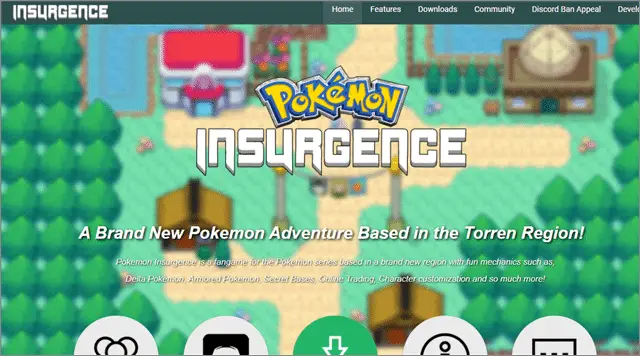 One of the newer Pokemon fan games that is a favorite among millions, Pokemon Insurgence, includes fun mechanics. It is set against a unique background called Torren Region, making game enthusiasts curious about what's in store for them. Players need to explore a war-torn world where the entire population is divided into mini cults.
When compared to the other fan-made Pokemon games, Pokemon Insurgence boasts a darker story. The adventure-based game was made using RPG Maker XP and contains the maximum number of highly-requested features. Trainer customization, secret bases, and online trading, there is much more than you can imagine. The game introduces two new species called Delta Pokemon and Armored Pokemon.
If you wish to indulge in playing a Pokemon on PC game, which is highly competitive, get your hands on Pokemon Insurgence.
3. Pokemon Phoenix Rising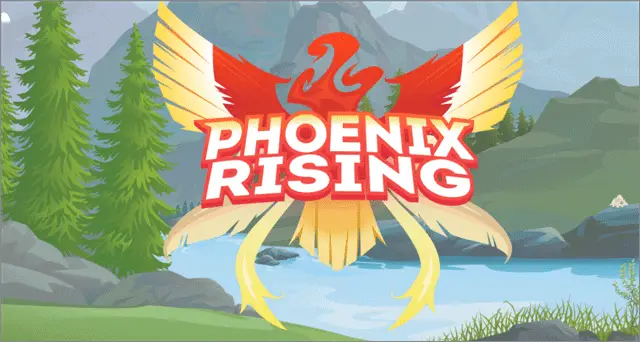 Pokemon Phoenix Rising is a Pokemon role-playing game made by a fan who created it using the RPG Maker XP. The gameplay is set against the war-torn region of Hawthorne. Players aim at restoring peace by bringing back the legendary Uh-Ho from the dead and defeating a tyrannical king. You are presented with numerous features and choices regarding characteristics that are otherwise missing in most of the Pokemon fan games.
You can pick a different choice-based outcome, which will have a significant impact on the story. Skill trees come with several perks, and each one of them denotes a new playstyle. Pokemon Phoenix Rising is considered as one of the best Pokemon fan-made games, and we cannot wait for the second part to release.
Download Pokemon Phoenix Rising
4. Pokemon Clockwork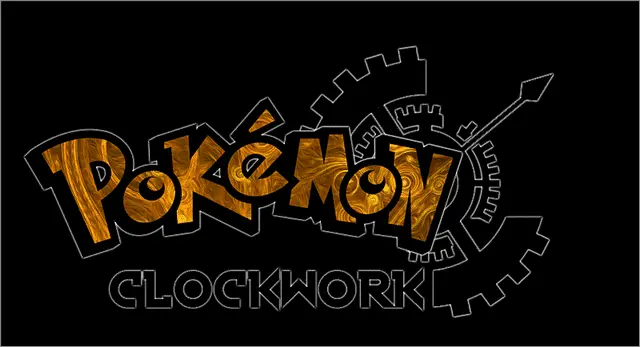 Created with the help of Pokemon Essentials, Pokemon Clockwork is one of the rare games where Pokemon and humans coexist in peace. Players have to carve their way out, exploring the rural region of Rosari and complete quests. The popular mythical Pokemon Celebi calls you on a mission, and you need to be very quick in action. You are guided to be prepared for war against Team Epsilon, which is determined to ruin Rosari.
Your goal as a player is very clear from the start. You have to stop the mysterious Team Epsilon from executing their wicked plan well in time. With powerful Pokemon evolutions, day and night cycles, new moves, and gameplay modifications, you surely do not want to miss out on playing one of the most exciting Pokemon fan games.
5. Pokemon Light Platinum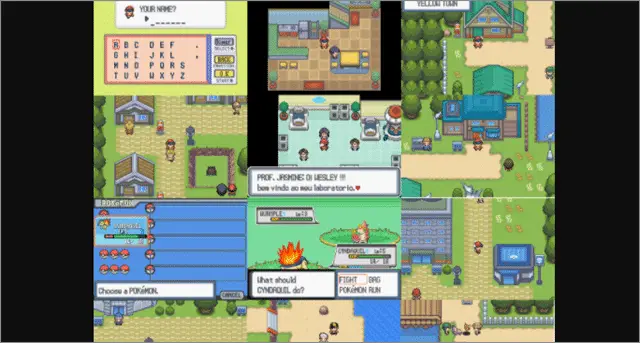 If you are looking for a complete Pokemon fangame that reminds you of the original, get your hands on Pokemon Light Platinum. Gamers who have played the Pokemon Ruby version before will find uncanny similarities in Light Platinum. One of the best Pokemon fan games that boast of excellent graphics, this one keeps you hooked to your PC screens for hours.
The gameplay is unique and impressive. Sixteen gym badges will keep you busy and two Pokemon Leagues to participate in. The friendly alternative is an incredible hack game or ROM, as it is popularly called. You do not come across a Pokemon hack ROM made by a fan and free of bugs.
Download Pokemon Light Platinum
6. Pokemon Reborn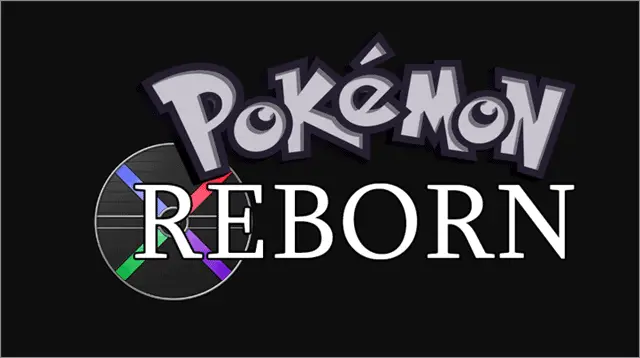 Another beautifully-made game using RPG Maker XP's engine, Pokemon Reborn, does full justice. Based on the same theme as Pokemon Emerald, this one takes you on a nostalgic trip to the original game and brings you new experiences. Vibrant colors, over 55 hours of gameplay, and 18 gyms to challenge; Pokemon Reborn is among the most engaging Pokemon fan games.
The gameplay takes you to Reborn City, decaying because of excessive human intervention, corruption, and crime. Pokemon Reborn delights fans with new mechanics in the form of several field effects that can be tweaked according to their convenience. The lengthy desktop game includes a massive world to explore, black smog everywhere, and high-resolution sprites. Will you be able to save the city from crumbling?
7. Pokemon Ash Gray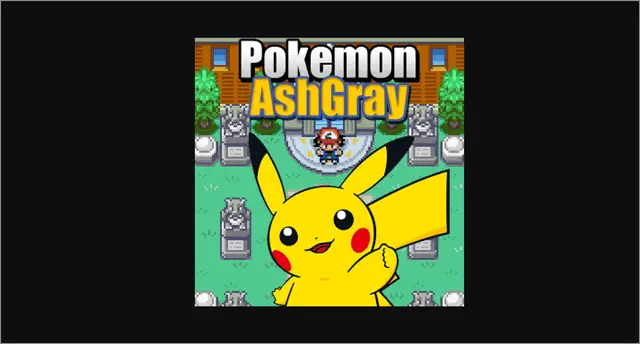 Pokemon Ash Gray takes inspiration from the Pokemon Fire-Red game. If you loved playing this animated Pokemon series while growing up, Ash Gray is for you. The gameplay simulates Ash's journey and takes you on a pleasant trip down memory lane. The fan-made game requires players to train Pikachu well and blow away mean sparrows.
Meet old friends Brock and Misty along your way and carve your way out to end up at Elite 4. Follow the path that Ash showed you in the original game and be prepared for more challenging battles. The gym battles are now more challenging to fight, and the enemies stronger. One of those Pokemon fan games, which boasts more difficult gameplay than its predecessor, Ash Gray, takes you on one hell of a ride.
8. Pokemon Rejuvenation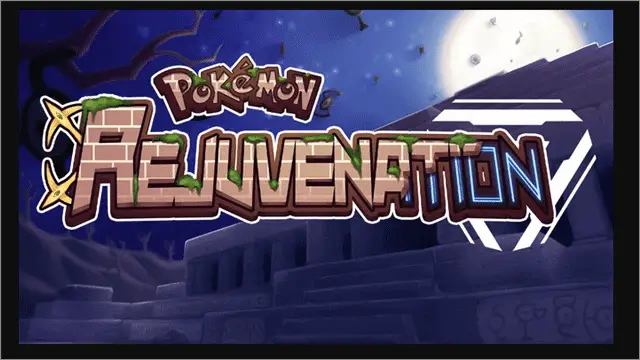 We listed Pokemon Reborn earlier, and the same makers create Rejuvenation. The setting is slightly similar, but the gameplay is very different, thereby making Pokemon Rejuvenation a worthy inclusion to our list of Pokemon fan games. Region of Aevium used to be a powerful united nation but is now falling apart. A massive natural calamity called Storm-9 is taking over the land, and you must save it from degrading.
Pokemon Rejuvenation includes 18 varieties of newly added gyms, numerous features and sidequests, and eight kinds of elite members to help you dodge on the battlefield. What more? With more than 70 hours of gameplay, you will not want to take a break from your computer screens.
9. Pokemon Fire Ash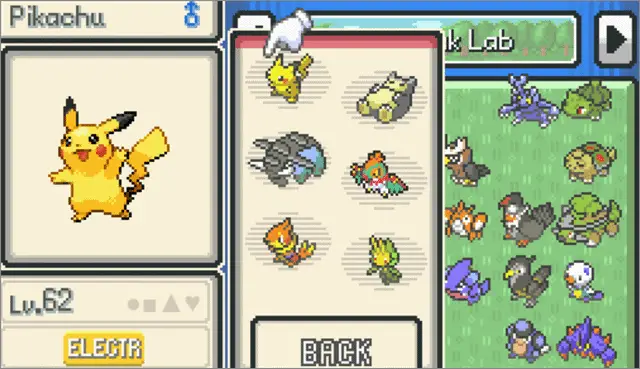 Gamers will find similarities between Fire Ash and the original Pokemon Fire-Red. Fire Ash is a modified version of the predecessor and takes on you many exciting adventures that were not a part of the original. As players, you have to control, lead, and direct Ash Ketchum as he embarks upon a journey to complete several quests.
The gameplay allows you to travel through multiple regions and challenge 50 gym leaders. You also have to fight Ash Ketchum's rivals and travel companions and explore your way through Pokemon's vast world.
One of the best Pokemon fan games, Pokemon Fire Ash, also takes inspiration from the LeafGreen version. It is a perfect blend of the old backdrop combined with new mechanics.
10. Pokemon Dark Rising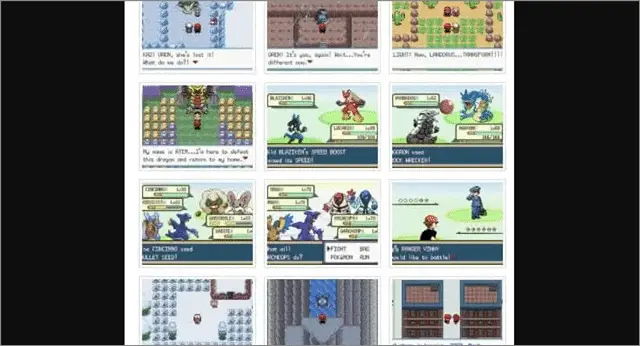 You play the role of a young trainer who is stuck in the Core Region. It all starts when you see a weird dream while you're asleep and witness a very different Pokemon. Things begin to heat up when Pokemon picks you as his trainer, and you are bestowed with responsibilities to save the world together.
When you start your journey of fighting it out with the first gym leader, be prepared to take a little extra time and innumerable chances because the task is daunting. The gameplay is based on the first five generations of Pokemon and leaves you hanging on by a thread. Packed with new features and skills, let's play and explore Dark Rising, one of the most challenging Pokemon fan games.
11. Pokemon Godra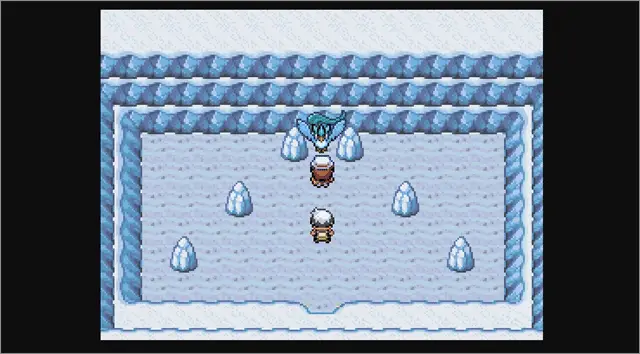 All the Pokemon fan games that we've listed so far focussed on Pokemon characters instead of trainer development. Unlike most fanmade Pokemon games, Godra leads in taking a leap and is an extremely popular ROM. The game's mechanics prove that there is a life outside of the gym, and you can explore so many other gameplay areas.
Gorda spans over multiple Pokemon generations and boasts excellent quality. Pokemon Godra includes Western and Eastern halves, each incorporating countless quests and unique storylines. A new updated version of the game is released in May 2020, which welcomes better graphics, bug fixation, and tons of additional content.
12. Pokemon 3D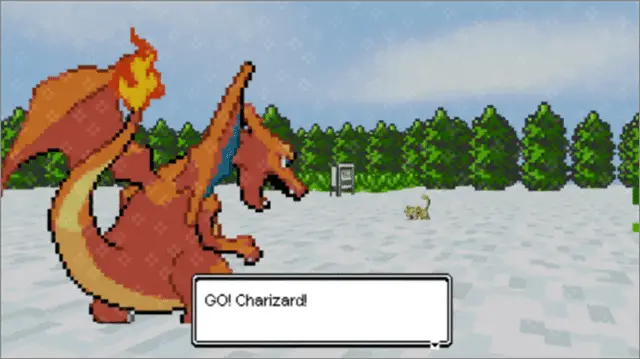 One of the best recreations of the classic Pokemon game, Pokemon 3D, includes impressive gameplay that will keep you glued to your computer screens for long hours. The fan-made project has the same mechanics as the original with some exciting twists and upgrades. You play a Pokemon trainer's role in this surprisingly refreshing version and use the map to hover around different cities freely.
Pokemon 3D is the unofficial remake of Pokemon Gold and Silver, enabling you to engage in conversations with the other characters and manage your inventory. One of the most exciting Pokemon fan games, Pokemon 3D, simulates the actual Pokemon environment incredibly well. Set in a popup 3D backdrop, the gameplay includes the typical Pokemon elements in a fun and adventurous format.
13. Pokemon Prism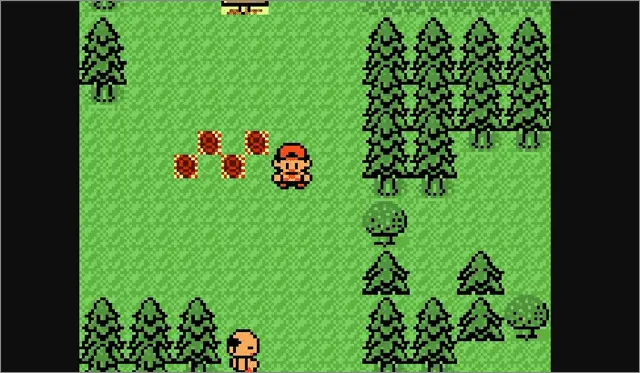 Based on Pokemon Crystal, Pokemon Prism is a ROM-hack you must download and play. It is also considered a sequel to the famous Pokemon Brown, so you will find the right mix of multiple game versions. Prism is Dragon-trainer Lance's child and is seen fiddling and playing around with a Minecraft at the game's start. Things go haywire when Prism suddenly loses control. Everyone is sent rocketing down to an unexplored world called the Najla region.
You, as the player, adopt a Lavitar who is in dire need of a trainer. Players embark upon an arduous journey to win 20 gym badges covering the Rijon and Naljo regions.
Pokemon Prism is one of the rare Pokemon fan games to feature the medley from generations 1-4. There are quite a few other new elements as well, which every game enthusiast will absolutely love exploring.
14. Pokemon MMO 3D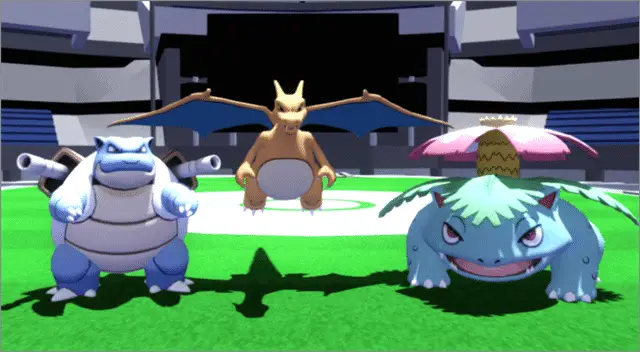 If you have already played various 2D sprite-based Pokemon fan games and are looking for something different, you must check out Pokemon MMO 3D. There are not too many good options when it comes to Pokemon in 3D, but Pokemon MMO 3D undoubtedly surpasses all its peers in terms of quality, gameplay, mechanics, and graphics.
You are a part of a fully explorable 3D environment that enables you to talk to Pokemon, fight other trainers, and participate in challenging quests in real-time. One of the most innovative Pokemon fan games, Pokemon MMO 3D, has millions of takers worldwide and includes dynamic gameplay. You can indulge in playing and fighting the real-time battles online, without having to download and install it on your PC.
15. Pokemon Mega Adventure
All the Pokemon fan games that we have listed have been developed by a team. However, Pokemon Mega Adventure is an exception and is the outcome and dedication of one loyal fan. The gameplay focuses on combat and allows you to collect 721 different types of Pokemon characters. The fan's love for the Pokemon series is evident because he tried to retain the original mechanics while giving this version just a few required upgrades.
The game is complete in itself, which is a significant achievement since most of the other fan-made ones are supervised by a team and not fully developed. So, if you want to recreate the old Pokemon magic and get your hands on a game that is very much like its predecessor, you must install Pokemon Mega Adventure on your PC.
Download Pokemon Mega Adventure
16. PokeMMO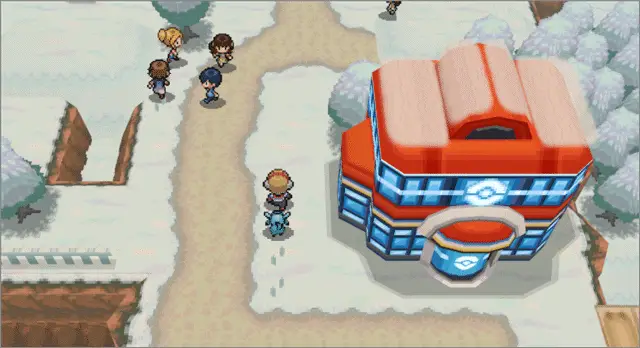 Many gaming enthusiasts love the MMORPG genre, and what if you get a game that combines MMORPG elements with the Pokemon theme? PokeMMO is one such game and is meant for everyone who wants to get their hands on good old 2D versions. When the game was initially released, the regions were restricted to Hoenn and Kanto. Over the years, as the game developed, it expanded and now includes the Sinnoh region from Pokemon Gen-IV.
Players take up challenging tasks, participate in quests, and aim to defeat all the regions' gym leaders. You also have to fight against the champions and the Elite 4 to emerge victoriously. The speed at which this game is gearing up for further expansion hints that it will soon reach the Unova region from Pokemon Gen V.
Are you ready to play one of the best Pokemon fan games and travel between generations?
17. Pokemon Shiny Gold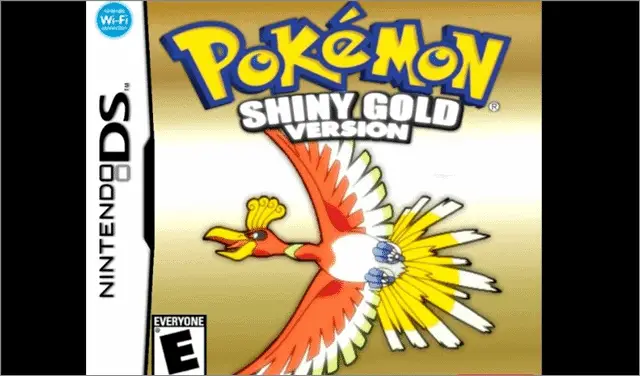 Pokemon Shiny Gold is a role-playing game made on the same lines as the original. The classic game takes inspiration from Pokemon Fire Red and appeals to gamers who are in the lookout for simple gameplay. You are set on a journey through the region of Kanto and explore your way with the help of a revamped map. The outstanding rendition gives you ample chances to win against the opponents.
Players battle it out with all-new TMs and aim to become the most incredible trainer ever. With exciting challenges that are meticulously crafted and colorful graphics, Pokemon Shiny Gold has managed to retain its spot in the top Pokemon fan games list. New characters, new battles, and new trainers; install the game on your computer and catch the new Pokemon in a refreshingly different world.
18. Pokemon Showdown
The last one to make it to our list of the best Pokemon fan games is Pokemon Showdown. It is a turn-based strategy game that can be downloaded on your PC and played online. You start by picking 6 Pokemon characters and forming your team. You battle it out with the other players online and participate in worldwide championships. Showdown includes various sets of rules and different game modes, so you can pick your preferences before starting the game.
Pokemon Showdown is updated continuously, and the gameplay keeps adding new features. The mechanics are sure to keep you glued to your PC screens and gives you a riveting experience every time you play. The battle simulator allows you to come up with your own team and is very engrossing.
Final Thoughts On Best Pokemon Fan Games
Pokemon has been a favorite computer game for millions of people worldwide. For the ones who do not want to wait for new releases, Pokemon fan games are made on the same lines. We have listed the top Pokemon fan games, and each of them can be downloaded on your computer for free.
Complete quests, participate in challenges, hover through various regions, summon characters, and formulate strategies. You will be thrilled to spot similarities with the original and excited to get your hands on refreshingly new antics.