Almost every past time of our lives is digitally convertible, and reading becomes more comfortable with an epub reader. Epub Reader for Windows 10 (ERW) is a Windows utility that can view epub books and helps to read with ease. With this facility, users can convert epub files to a single pdf document rapidly.
Epub for 'electronic publication' is a free and open ebook standard by the International Digital Publishing Forum (IDPF). This format is supported by many e-readers and has compatible software with most smartphones, tablets, and computers.
Best Epub Reader for Windows 10 To Read With Ease
When it comes to advantages, there are many. But the one that stands out is the advantage of not carrying around a bulk of books or magazines. You can easily switch between your choices and have the same colorful visuals at the click of a button. So, if you want all your favorite books like a magazine, comics, or even a good novel, all you need is an Epub Reader for Windows.
1. Bibliovore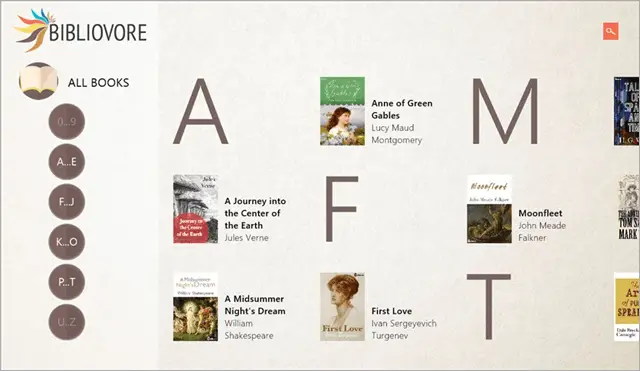 Bibliovore is an easy-to-install and free epub reader for Windows 10 that has a user-friendly interface. It helps you to access and organize your ebook library easily. You can either import them or select a specific folder.
Bibliovore comes with an online library section where you can add new books to read. It also has a Day/Night reading mode. The books will be listed with cover photos and can be sorted by author or category. Bibliovore makes it easy to read, organize, and manage books.
2. OverDrive
OverDrive lets you read epub or any ebook format. It is a versatile app, and you can borrow eBooks, audiobooks, and streaming videos from your library. You can find this app in the Windows Store. It allows you to create a wishlist, a reading list and is perfect if you already have a subscription to a digital library.
This Epub reader can sync libraries, bookmarks, and recent bookmarks across all mobile devices. To use this Epub Reader, you must have a valid account with a participating library, school, or institution.
3. Cover
Cover epub reader for Windows 10 supports all the popular file formats, including CBZ/ZIP, CBR/RAR, 7Z/CB7, CBT, PDF, and EPUB. It has good library management options that include read/unread status, page count, current page, or shelves.
Cover is a comic reader where you can import all your folders in a single step. It is compatible with Dropbox and OneDrive; you can edit your comics or books using Cover pretty well.
4. Adobe Digital Editions
Adobe Digital Editions is an advanced Epub reader for PC but has all the basic features that you would need in a good ebook reader. It guarantees a nice reading experience if you prefer a good Epub reader for the Windows platform.
You can even use it to download and purchase digital content, which can be read both online and offline. All the books that you have downloaded will appear automatically across all the devices on which you have ADE.
ADE is ranked among the best EPUB3 readers by EPUBTest.org. The support for EPUB 3 standard allows you a great reading experience.
Get Adobe Digital Editions here
5. Readium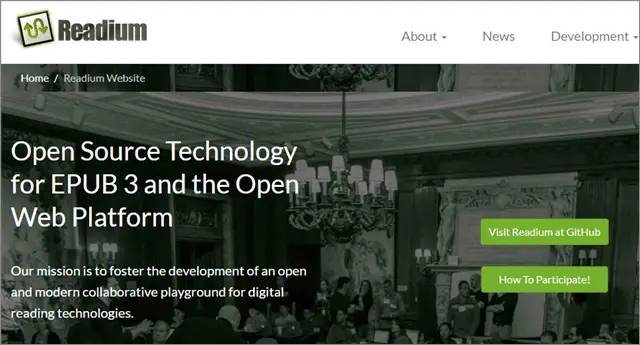 What if you don't want to install any special application to read epubs? Well, you also have options for that as well. Users who don't want any special apps can use Readium – an open-source platform that allows you to read epubs online.
You need to upload your books on the Readium platform to save and read them online. The Readium extension also guarantees a good user experience, given that Microsoft Edge uses the new Chromium engine.
Readium can also be used for Google Chrome and Mozilla Firefox web browsers. You can easily save space on your Windows PC by using this web-based application for consuming Epub books online.
6. Freda
Freda ebook reader is another great app to read epub files. You can read over 50,000 public domain classic books from Feedbooks, Gutenberg, and other online catalogs.
It supports formats including EPUB, FB2, HTML, and TXT. You can also customize this ebook reader by changing fonts and colors, adding annotations, and bookmarks. It also allows users to look up some meanings and translations that are difficult to understand. You can download books and keep them on your phone.
The app is free and comes with ads and display advertising at the bottom of its main screen. There is an option to remove ads with some in-app purchases.
7. Legimi
Legimi is a basic Epub reader for Windows 10; it does not provide you with very advanced features. You can browse for the books, buy directly from the device, or read your own books from your SD card.
The font size and styles are customizable. Legimi allows you to control brightness on the reading screen. You can bookmark a page or even save a quote that you like in a notebook. Legimi lets you read in portrait or landscape orientation and gives you the option to switch to night mode.
8. Nook
Nook for Windows 10 is the perfect epub reader for Windows 10. You can choose from a vast collection of free Nook books.
Users can even read magazines, newspapers, and comics. One can also customize reading by trying different fonts, line spacing, and themes. Pages can be turned with the flick of a finger. It also comes with some loaded free book samples. Nook syncs the last page you have read across your tablet and PC.
9. Icecream eBook Reader
Icecream epub reader is the most recommended epub reader for Windows 10. It supports formats like EPUB, MOBI, FB2, PDF, etc. With the Icecream ebook reader, you can organize your digital library on your PC or tablet.
You can use bookmarks, add notes, translate search, and track reading progress with this ebook reader. The Night mode feature prevents eye-strain while reading your favorite ebook.
You can search for your favorite ebook by author name or title. You can even select any text from an ebook to copy or Search Google.
Get Icecream eBook Reader here
10. Bookviser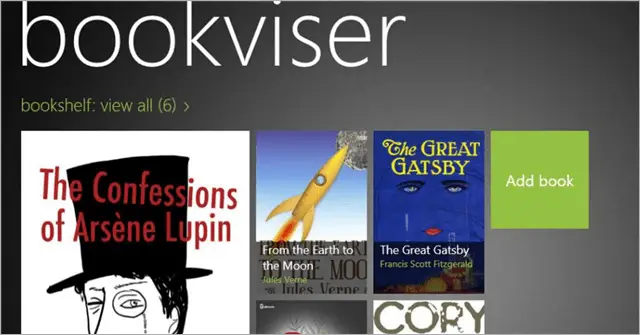 Bookviser Epub reader comes with a simple, clean, and decent interface. It has a unique book-like interface where you feel like actually reading a book in your hands. It allows you to highlight texts with different colors. It supports formats including fb2, Epub, txt.
You can set color themes for day and night according to your convenience. It lets you adjust margins and line spacing. You can really enjoy reading with its realistic page-turning animation.
11. Calibre
Calibre's UI is simple to manage, where the large buttons in the main window take care of most of your needs. This Epub reader for Windows 10 allows you to transfer your ebook from one device to another in a few seconds.
Calibre can also convert multiple file types. As Calibre is a large software, it comes with a built-in ebook viewer that supports all the major ebook formats. With Calibre, you can use the built-in plugin explorer when you need some advanced features. These plugins can be installed within seconds from the app itself.
12. Kobo
If you know about Amazon Kindle, you can easily understand the usage of Kobo. This Epub reader for Windows 10 allows users to buy books from a built-in bookstore and read them in the same app. You can read books in Epub and Epub 3 formats using the Kobo book reader application.
In terms of basic features, this Windows 10 application allows users to track progress, allow bookmarking, set background themes, and do much more. You can also customize the font size to make the reading experience more comfortable. In all, Kobo reader is one of the best choices for any Epub reader on PC.
13. EpubReader
Last but not least, EpubReader. It is new and has a cool interface. It allows you to read unencrypted eBooks in the epub format. You can get your books from online public domain catalogs like Feedbooks and Gutenberg Project.
If you have saved books, you can read those as well. EpubReader also downloads books from other websites. You can choose your favorite font size, color, and spacing to have a great reading experience. To turn the pages, you simply have to touch the sides of the screen.
14. Jalees Reader
Jalees Reader is not a popular Epub Reader for Windows 10, but we found great features in it while reading ebooks. You can load your books from your hard drive, Dropbox, or OneDrive. It supports ebook files from PDF to ePub, ePub2, and ePub3.
Jalees has a clean and simple UI, with the intuitive library offering Carousel and Tile modes. It allows you to enjoy reading anytime and anywhere from any of your devices so that you can start your book right away.
15. Book Bazaar Reader
Books Bazaar is the best epub reader for Windows 10. You have thousands of free books at your fingertips. It supports popular formats including EPUB, MOBI, FB2, PDF, TXT. The epub reader avails free books from open publications like Guttenberg, Flibusta, FeedBooks, Free Books, etc. Books Bazaar gives you the best reading experience with qualitative and customizable fonts.
The other features include animated page-turning and quick page formatting for different orientations. You can bookmark, highlight your favorite part, and even you can share individual highlights and quotes with others.
16. CoolReader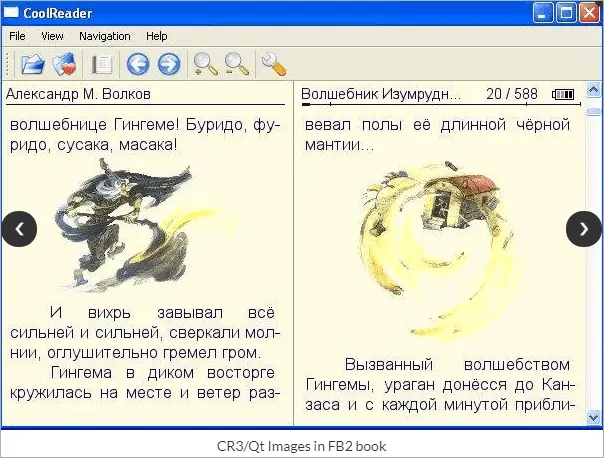 Cool Reader is a tiny but fast cross-platform XML/CSS based ebook reader for Windows 10. It supports formats including FB2, TXT, RTF, DOC, TCR, HTML, EPUB, etc.
Cool Reader doesn't have the rich options like other epub readers but works well for users who are simply looking for a basic epub reader. The application offers many options for customization, which further helps in enhancing the reading experience.
Conclusion
Book reading has already become digital following the advent of technology. Several file formats allow users to read their favorite books on their PC, tablet, or phone as and when they wish. One such file format is Epub, and Epub reader for Windows 10 will make reading convenient for you. Most of the Epub readers listed above provides basic functions like bookmarking, highlighting favorite parts, choosing font size, type, and also converting files into different formats.