Gmail account offers various features and benefits to make the use of email communication a cinch for its users. One of the best features is sending bulk emails in just one click; Microsoft Outlook also offers this feature. All you need to do is add the recipient email addresses in the 'To' section and send the group emails. However, you might need to protect the privacy of recipients, and that's why you need to know how to send emails to undisclosed recipients in Gmail.
Undisclosed recipients are those people whose email addresses are visible only to the sender. You can easily do this using the Bcc (Blind Carbon Copy) feature. None of the other recipients, i.e., the primary recipient, Cc recipient, and fellow Bcc'ed recipient, will be able to see the undisclosed recipient's details. Bcc emails are usually used for promotional emails. If you have too many of them, you can know how to delete promotional emails in Gmail.
How To Send Emails To Undisclosed Recipients In Gmail
Sending an email to an undisclosed Gmail address in Gmail is a relatively simple task to understand and execute. Let's check out how to send email to a group in Gmail without showing recipients.
How To Send Emails To Undisclosed Recipients
1. Open Gmail and click on Compose.
2. Select the Bcc method from the Compose window.
3. Insert the email address and send the mail.

Note: Now that we are aware of the basic steps, let's see how to perform each step in detail with images.
How To Send Emails To Undisclosed Recipients On Email
To begin with, we will see how to ensure the privacy protection of undisclosed recipients on a desktop computer.
Once you open your Gmail inbox, click on the Compose button in the top left corner.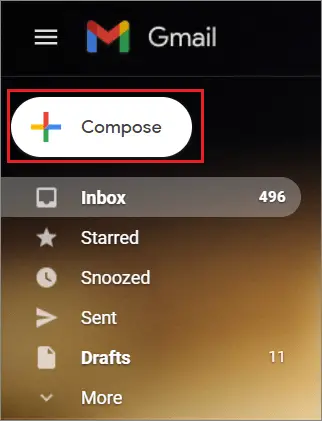 In the Compose window, choose the Bcc option from the top right corner.
Now, insert the multiple addresses of recipients in the Bcc field, which appears right below the 'To' field. You can also add the recipient in the 'To' field, but that's not mandatory.
Once you compose the entire email content, click on the Send button. Now, the Bcc'ed recipients will receive your email, but they won't be able to see who else has received it.
How To Send Emails To Undisclosed Recipients In Mobile
Sending emails to undisclosed email recipients is also possible on an iPhone, iPad, or Android device using the Gmail app.
Open the Gmail app on your smartphone and click on the Compose button at the bottom.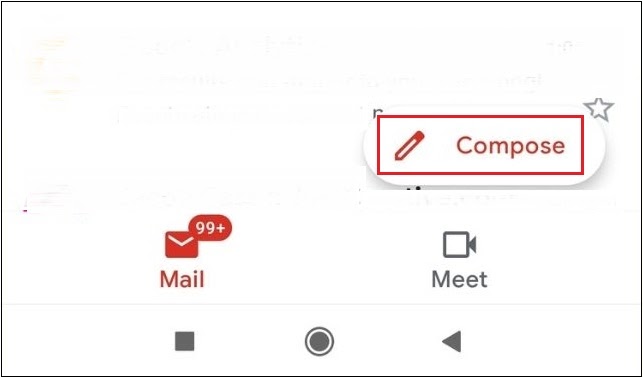 Now, click on the downward arrow in the 'To' section. You can see the Bcc field appears below the Cc field after you click on the arrow.
Ensure you fill all the necessary fields of the email and then enter the undisclosed recipients in Gmail.
Advantages Of Using Undisclosed Recipients
The undisclosed-recipients feature in Gmail has some significant advantages:
1. Privacy Protection
Users can safeguard the privacy of the recipients if they are sending an email to a group of people. Since the addresses of the recipients remain anonymous, they cannot guess or see who else has received the same email. This further helps the sender in barring unnecessary communication between the recipients.
2. Protection From Spammers
If you add all your email list contacts in the To and Cc section, any scammer can get hold of your list of multiple emails and start spamming inboxes of recipients. They can send malicious emails and even track them. When you add the undisclosed recipients in Gmail to the Bcc feature, no spammer can find their contacts since they can't lay hands on their email addresses.
3. Reduces The Possibility Of Being Marked As Junk
If you have a spam email filter in place that automatically sends them to the junk folder, using Bcc is nothing short of mandatory for you. Spam filters often send a new message with too many recipients in the To or Cc section to the junk or spam folder, so you can avoid that by using the Bcc feature and knowing how to hide email addresses in Gmail.
Disadvantages Of Using Undisclosed Recipients Feature
If you know how to send mass emails in Gmail without showing addresses, you need to be aware of the disadvantages that the feature comes with –
1. Unintentional Breach Of Privacy
If any Bcc recipient in your mailing list sends a reply using the 'Reply all' option, their message could be shared with all the other recipients in that email message chain. This would mean that the primary sender's privacy is breached, and other recipients would receive unnecessary emails.
Unfortunately, the sender cannot control how any recipient replies to him because they are unaware of whether they are added to the Bcc distribution list. Hence, this creates a lot of uncertainty around the privacy of other recipients' email contacts.
2. Lack Of Trust
If you want to send emails to undisclosed recipients in Gmail, it could give rise to a serious trust issue. That's because if a recipient gets to know his contact is in the Bcc address list, he or she might keep wondering who else has received your email. This can create a lack of trust in your activities.
Hence, the Bcc feature can be used only in some formal communication. For instance, you can use the Bcc feature if you are an HR manager who wants to send a job opening to several potential candidates for scheduling interviews.
3. Users Cannot Add Names Of Recipients
Yes, you read that right. If you have added multiple people to Bcc, it restricts you from using any recipient's name or any other related reference in the email body or the email subject. If you do so, that will breach the privacy protocol, and the name of that recipient would instantly be visible to all other recipients in the email chain.
You may have to send very generic emails to your recipients if you want to use the Bcc feature. Since you cannot use names, it becomes tough to form a personal connection without having personalized emails for your recipients.
Conclusion
Gmail allows its users to send emails to multiple recipients simultaneously, which makes it one of the best choices when it comes to selecting an email client. You can easily add a bunch of email contacts and send emails, but that also means every recipient has the chance to know who else has received the same email. Hence, it's essential to understand how to send emails to undisclosed recipients in Gmail.
We can use the Bcc feature for this purpose. However, using Bcc also has a fair share of limitations. A Bcc email can create doubts in a recipient's mind regarding who else has received the same email. If the communication isn't good enough, it might also lead the recipients to think you are spamming them. Hence, it's essential to make sure you wisely select the conditions in which you wish to send a Bcc email to your recipients.