There is very little that iTunes cannot do on your Apple devices, and the users are grateful for that. It manages your music tracks, does file transfer, syncs your music, and much more. But because of its all-rounder approach and the space it consumes, an iTunes alternative is the need of the hour for many frustrated users.
The app market overflows with great iTunes alternatives you can use instead of iTunes for all the benefits they offer. These apps are available for Windows PC, MacOS, and mobile devices. They act as your music manager, stream music, share files among different devices, and help you live a fuller tech-assisted life. If you plan to replace iTunes, you will find the article perfect.
20 Best iTunes Alternative For Windows And Mac Users
If you don't need iTunes anymore and are done with its features, move to a great iTunes alternative for Windows and Mac. These best iTunes substitutes offer many more attractive features than iTunes and come compatible with many platforms. So, walk through the list of the best iTunes alternatives and see which one sync with your requirements.
1. WALTR PRO
WALTR PRO is an excellent iTunes alternative that promises to convert or transfer files like a pro. All your files, audiobooks, PDFs, videos, or any other, are easily converted by the software and sent to your destination. In addition, it has the ability to detect the file type and convert it to Apple-supported formats.
Don't worry about the conversions, as WALTR PRO automatically produces high-quality files. All you have to do is drag and drop the files, and the conversions happen automatically. Then, save it on your storage as Apple-supported files. The tool even lets you add your favorite songs to Apple Music. Integrating iCloud makes it possible to back up your music and play it on any device.
Compatible with: Mac, Windows
Price: WALTR PRO is free to download and use. You can also choose from the three paid plans: $9.95/month, $2.92/month, and $300 one-time payment.
2. MusicBee
MusicBee is another great alternative to iTunes for Windows for music management. Use the software to manage and find your music files and play music all day on your computer. What more do you want when it supports web radio stations, podcasts, and SoundCloud integration? In addition, with the auto-tagging feature, you can organize your music library to play the right music at the right time.
The biggest attraction of MusicBee is its 10-band and 15-band equalizers, which always assist you in fine-tuning your music. Get excited to have the ultimate music experience with the 5.1 surround sound. With gapless playback and support for a few WinAmp plugins, you will undoubtedly miss the media player for Windows if you don't get it right away.
Compatible with: Windows
Price: MusicBee is one of the best free iTunes alternatives for Windows.
3. Dr.Fone
Dr.Fone is an iTunes alternative, popular as a complete mobile solution. You can call it a phone manager that cares for your iOS devices. Get all your files on your PC, including videos, music, contacts, and others, transferred to your iPhone, iPad, or iPod easily. In fact, the best thing is that your smartphone doesn't need another doctor to take care of it if Dr.Fone is in place.
You can back up your Android or iOS device data to your PC and restore selectively. Mirror your mobile device on a PC and work on it as much as you like. Other handy tools include a password manager to manage passwords and a data eraser to erase your phone data to restore storage space. And if you face any problems with your phone, use the system repair tool to make it work again.
Compatible with: Windows, Mac
Price: You can get the free version or opt for the Individuals, Team & Business, or Education version.
4. WinX MediaTrans
Want to copy music, videos, and photos from your iPhone or iPad to the computer or vice versa? Get WinX MediaTrans to do the job without any hassle. It is a great tool that does many things for you, including photo backup and video transfer, and supports flash drives and voice memos.
Users prefer WinX MediaTrans as the setup is super simple. Once you start using it, you will love it for some unique features. It lets you encrypt your files for extra security. It can also act as your book organizer and ringtone maker. Finally, like many other tools, it converts files into Apple-compatible formats.
Compatible with: Windows
Price: WinX MediaTrans has a free version. The paid versions are:
Premium License:$19.95
Ultimate License: $39.95
5. VOX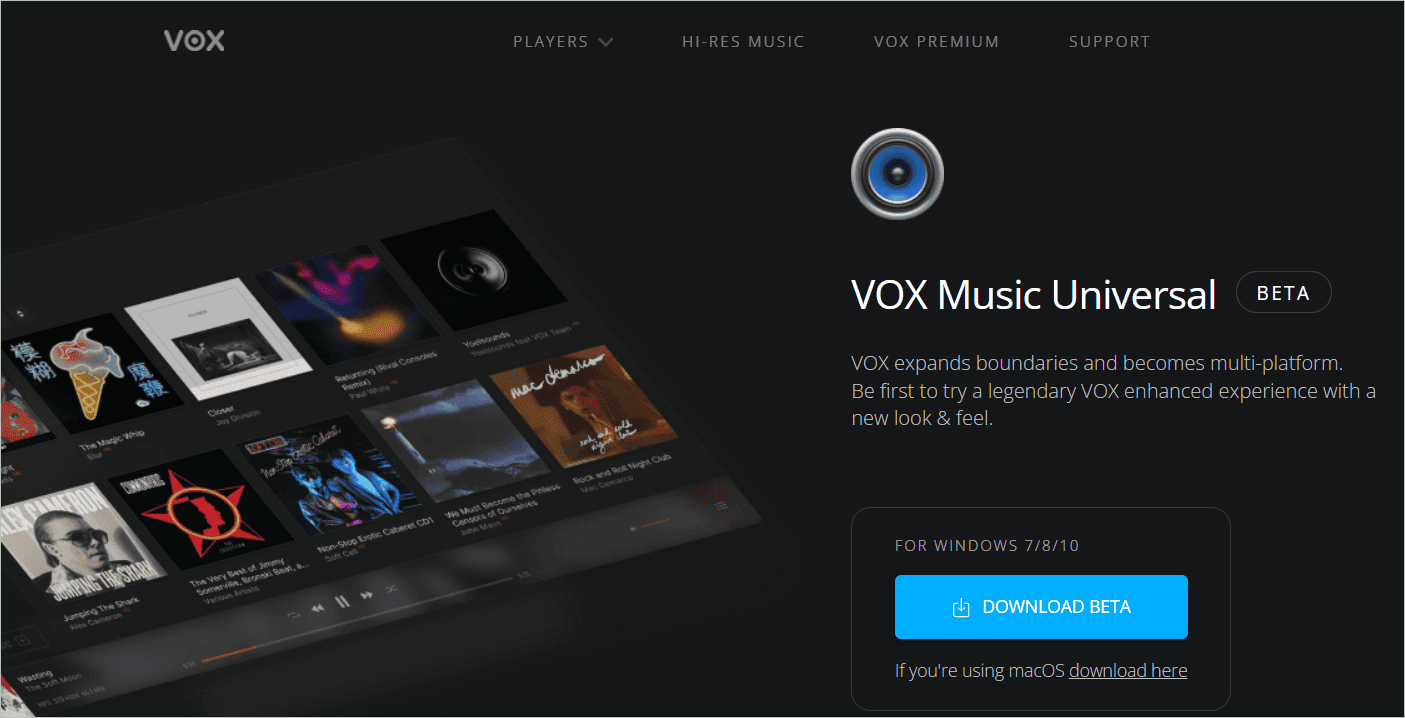 Music gets a new dimension with the iTunes alternative, VOX. The new stunning look of the interface has now captured the attention of music lovers worldwide. Supporting all platforms, the media player plays your favorite music in any audio format, including FLAC and APE. The new editing and uploading features introduced recently are the next big thing in the app.
Whether you want to play music from a personal playlist, SoundCloud, or the thousands of radio stations, VOX is ready. If you are addicted to Hi-Res music, listen to it in the music player all day, and you will forget the time. It is also a place where you can store your crazy collection of music albums.
Compatible with: Mac, Windows, iOS
Price: VOX is free, but you can get the paid Premium version if you want.
6. MediaMonkey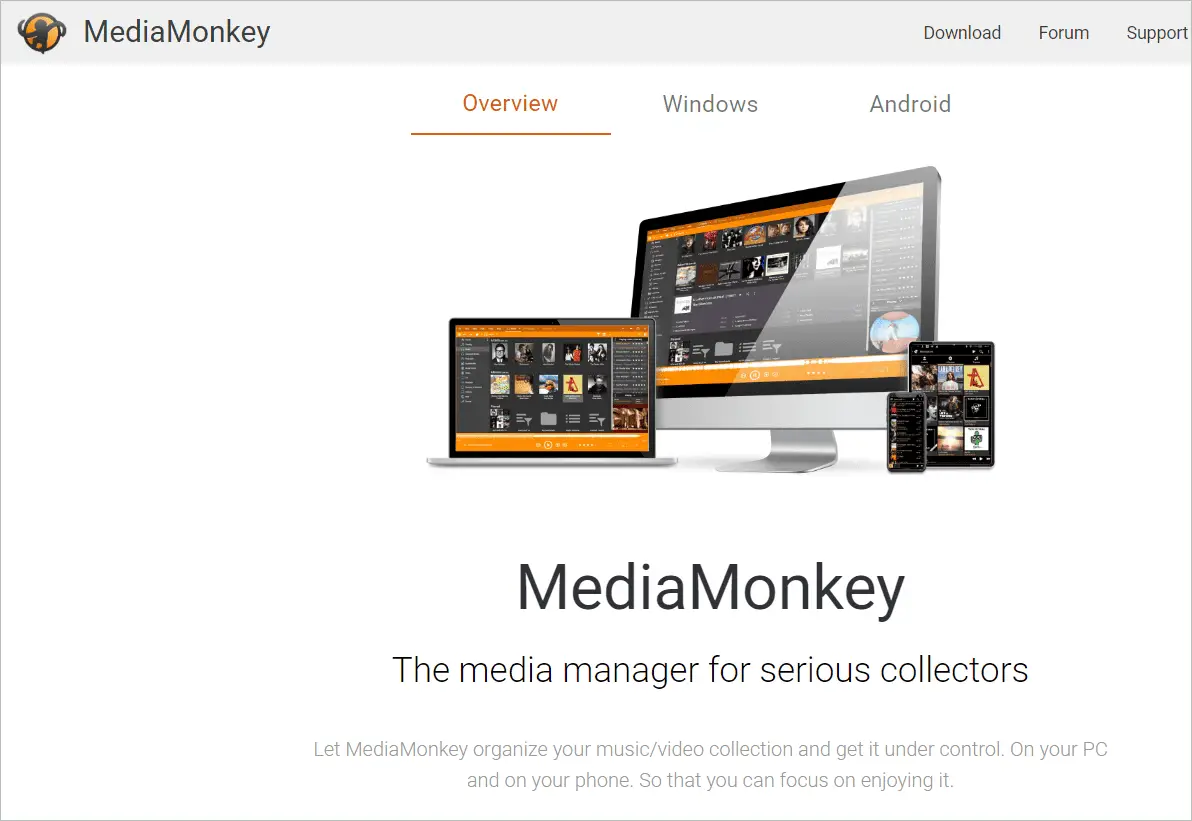 Managing your media files can be arduous, especially if the numbers are too high. Get the best iTunes replacement MediaMonkey, an expert in managing your library with lakhs of files. You can search for your music using parameters like artist, genre, etc., and the software does the job quickly.
MediaMonkey is the movie and music organizer supporting formats like WMA, MP3, OGG, FLAC, and MPC; the list is endless. If the tags are missing from your music file, the app looks it up online, so you can locate them easily. In addition, you will find all features required for a media player, like creating playlists, updating the music library, downloading music and podcasts, and much more. Plus, it enables file sharing between devices.
Compatible with: Windows, Android
Price: The Standard Version for Windows and Android comes for free. The paid versions are:
Windows:
Version 5 Gold: $29.95
Lifetime Gold: $59.95
Android:
Pro License: $5.99
7. CopyTrans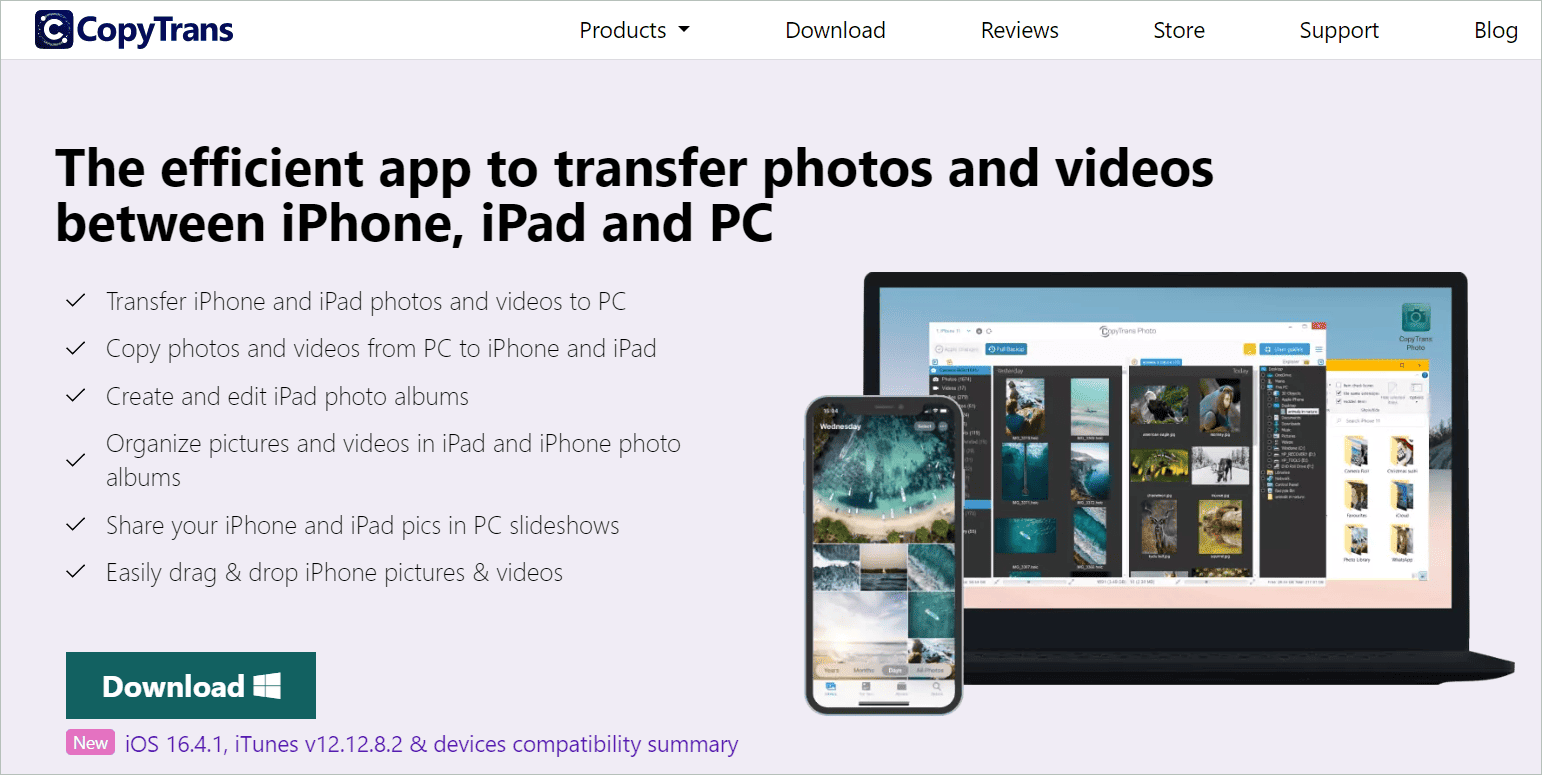 Looking for an iTunes alternative that transfers files between iOS devices and Windows computers? Get CopyTrans to make and edit photo albums apart from the mandatory file-sharing feature. It can be your go-to app to organize your precious videos and photos stored in albums. The tool is easy to set up and offers a safe environment to work with.
You can edit titles, change genre names, and more when surfing through your music collection. In addition, it allows easy customizations, unlike many others on the list. So, your music library will look how you have always wanted it to be. Not just music, CopyTrans is also great at organizing notes, contacts, calendars, and more.
Compatible with: Windows
Price: CopyTrans has many free and paid apps which you can explore.
8. AnyTrans
Get help from AnyTrans if you have a lot of iOS data to manage and back up. It lets you share any kind of file between iOS devices, iTunes, iCloud, and your PC. It can work with 27 types of data which is a good number. In addition, you can choose full or incremental backup to keep all your data safe and in one place.
Don't worry if you are not tech-savvy. Unlike iTunes, anybody can work with AnyTrans, thanks to the user-friendly interface. Don't think twice about getting the app if you have iOS 5 or above. It works with many older devices as the best iOS manager. If on the same Wi-Fi network, it can take auto-backup of Apple devices.
Compatible with: Windows, Mac
Price: Anytrans is free to download, but you can get paid plans.
1-Year Subscription: $39.99
One-Time Purchase: $59.99
Family Plan: $79.99
9. DearMob iPhone Manager

DearMob is an iTunes alternative that is a specialist in the backup and transferring of iOS data. You can transfer the data to computers or external drives. The fully flexible app allows bulk transfer of contacts, video, and photos to save you time. The process is super simple and is conducted securely.
DearMob supports more than 15 file types and lets you easily manage music and other media files. The transfer can happen over a USB connection or Wi-Fi. The audio management feature is also commendable, which manages your audio files to keep them organized and searchable. You can also do a bulk delete if the number of files is too overwhelming.
Compatible with: Windows, Mac
Price: Get DearMob iPhone Manager for free, or choose one from the following paid plans.
Premium 365: $29.95
Lifetime License: $39.95
Family License: $59.95
Download DearMob iPhone Manager
10. MobileTrans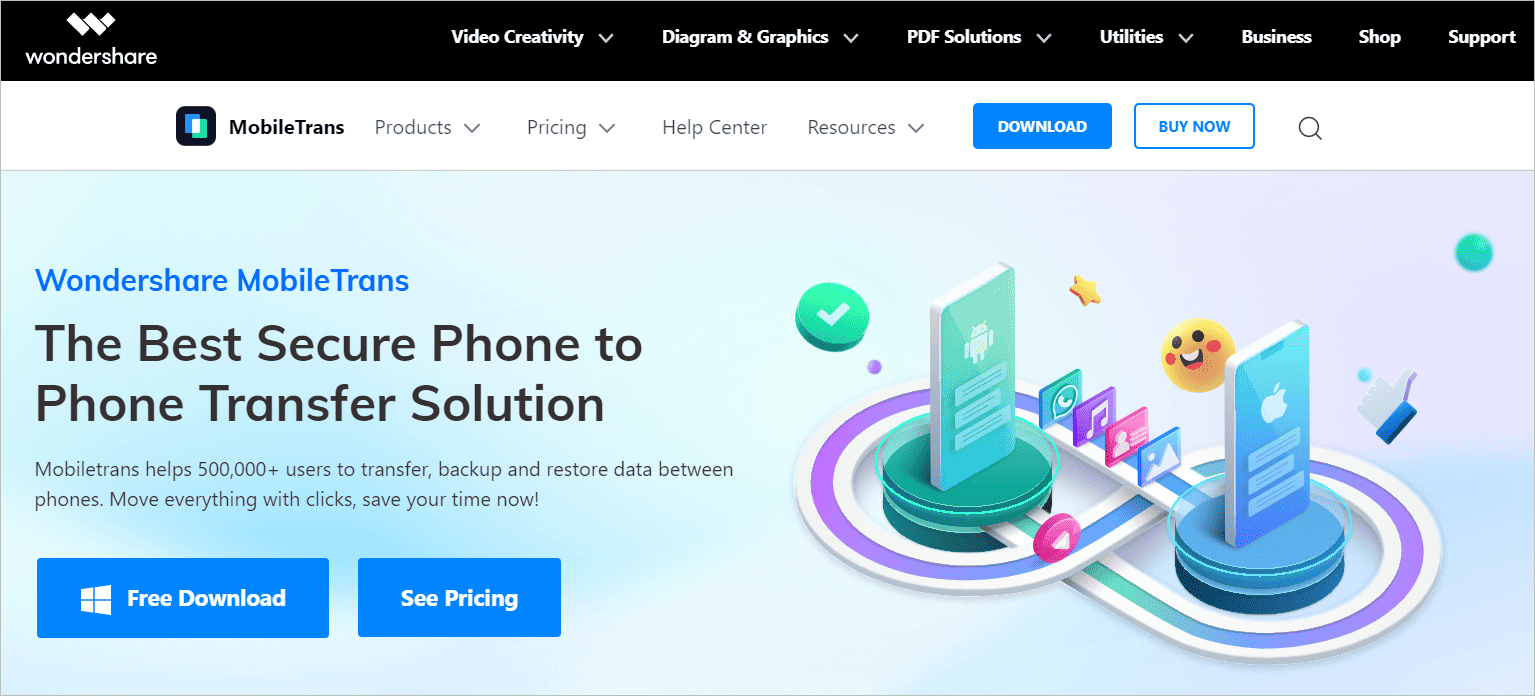 Have you considered an app like iTunes, which transfers data between phones at lightning speed? MobileTrans it is. It is a transfer solution that transfers files from phone to computer or phone to phone. By integrating with iCloud, it even allows data transfers to Android phones. How cool is that?
Luckily for users, all the transfers using MobileTrans are encrypted, so data safety is well taken care of. Plus, the transfer times are less compared to its competitors. Besides transfers, you can also back up and restore phone data to your computer. Visit the site to explore more features like restoring deleted Whatsapp messages, restoring from Google Drive, and more.
Compatible with: Windows, Mac
Price: You can get the free version or opt for the Individuals, Team & Business, or Education version.
11. Foobar2000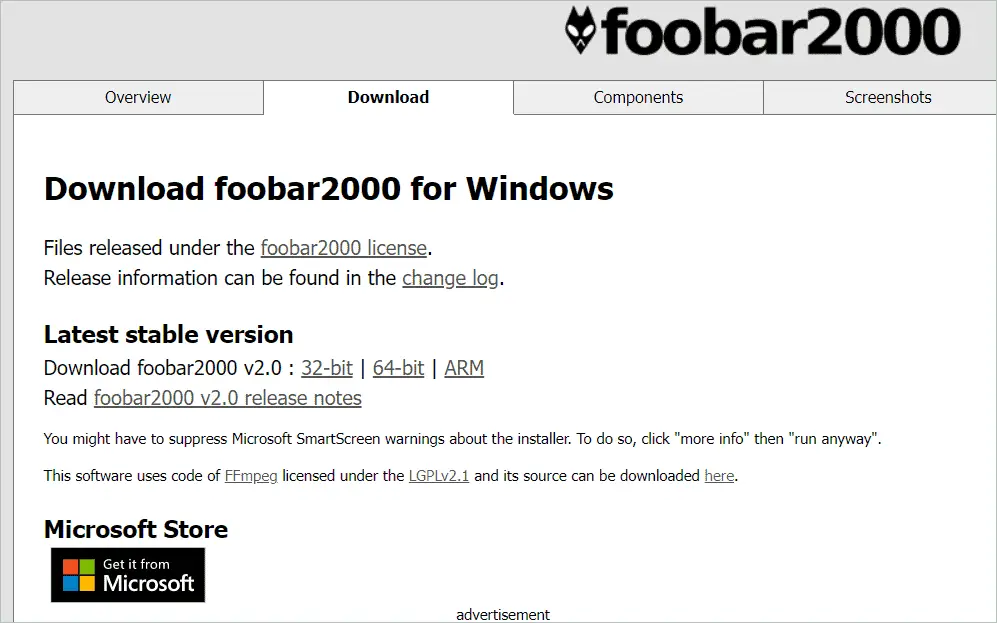 A freeware audio player can be an iTunes alternative for playing awesome music. It supports most formats you want to work with, like WMA, MP3, WavPack, Vorbis, CD Audio, Opus, FLAC, MP4, AAC, and many others. In addition, it enables gapless playback without interruption, so you can fully immerse in what you are listening to.
Foobar2000 features advanced audio tagging capabilities, where you can edit the metadata of the audio files to categorize them better. Copying files from CDs and DVDs to your PC and conversions from one format to another are all possible with the software. The open component architecture goes the extra mile to let developers take full advantage of its capabilities.
Compatible with: Windows, Mac
Price: You are free to use Foobar2000.
12. Leawo iTransfer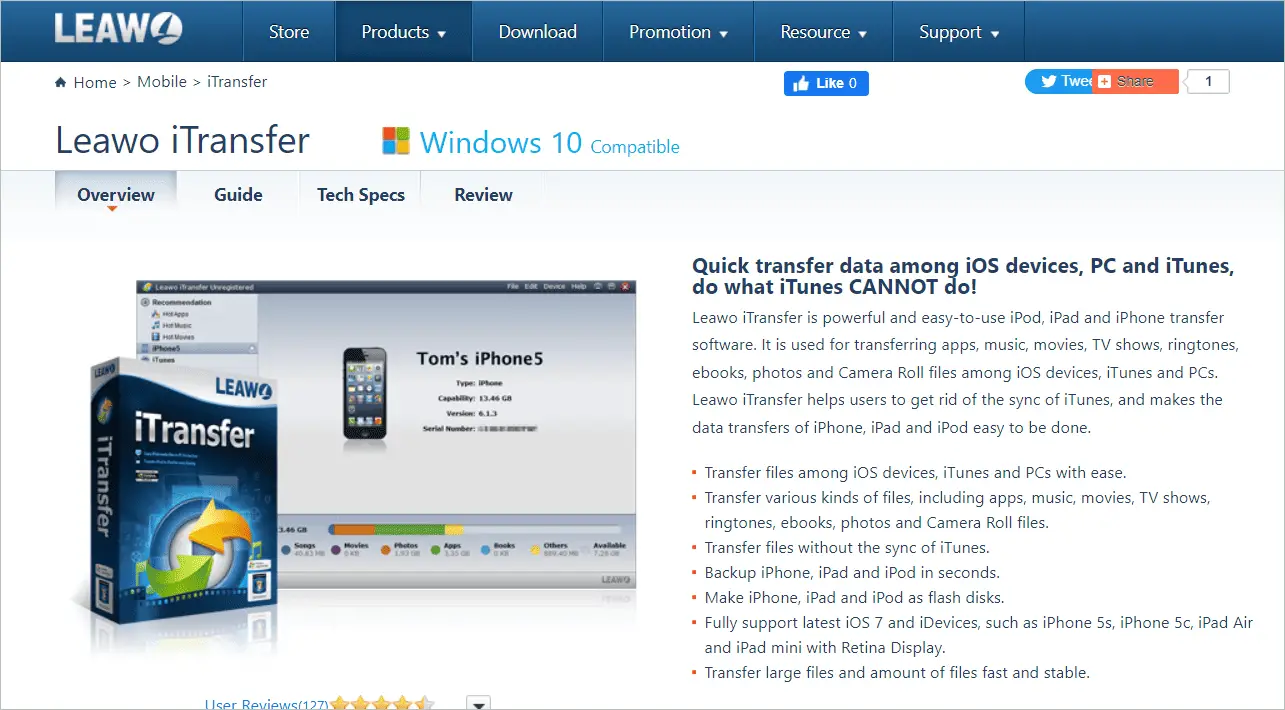 The developers of Leawo iTransfer claim that it is a great alternative to iTunes that can even do things that iTunes cannot do. Well, it is a quality that adds value to the best alternatives to iTunes. The software transfers music, ringtones, apps, videos, ebooks, and more from and to iOS devices, PC, and iTunes. It doesn't ask for the sync of iTunes for this.
You can initiate the transfer and leave it there because the process happens super fast, even if the files are large. iTransfer can also be used to back up your iDevice's data. If the files you copy are of different formats, it will identify and convert them to the appropriate formats. So, your job is automated here.
Compatible with: Windows, Mac
Price: Go for the free trial or pick a paid plan.
1-Year Update License: $19.95
Lifetime Update License: $29.95
13. Musique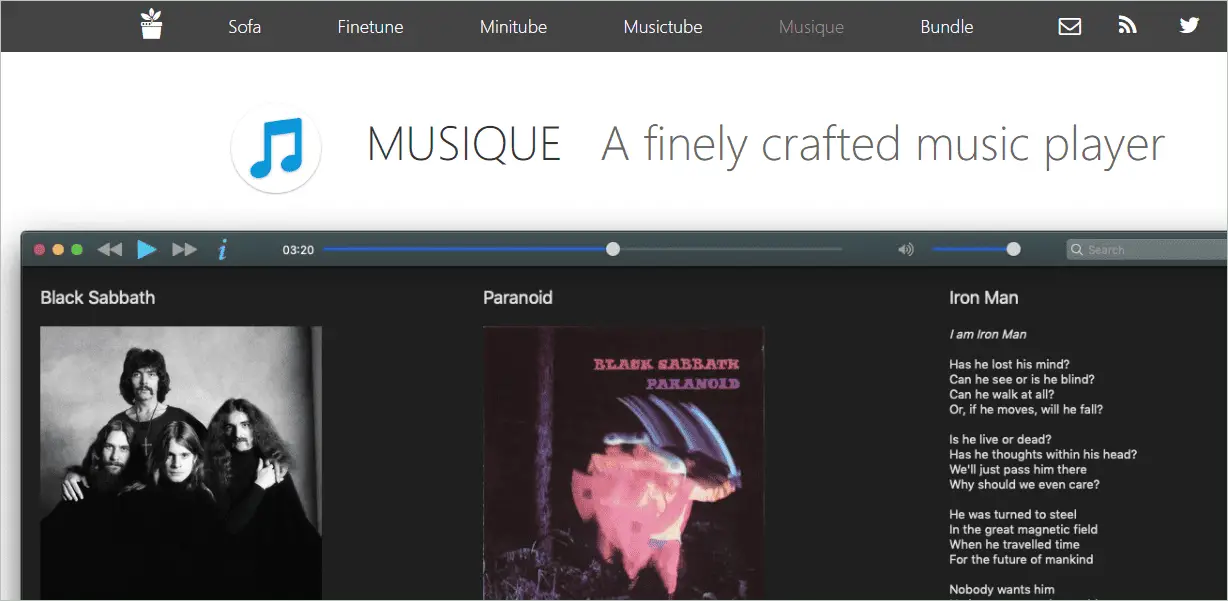 Need an iTunes alternative with an innovative interface? Try Musique, the music player, to experience music differently. It perfectly organizes your music albums, so browsing through them itself feels refreshing. This is also beneficial for searching for your favorite songs swiftly.
Musique has a lyrics finder that presents the lyrics before you if you want to sing along. The play queue on the right helps you add, edit or delete songs. So, you can always select what you want to listen to. While playing music, it also shows the photos of artists, making it a wholesome music experience.
Compatible with: Windows, Mac, and Linux
Price: Download the tool for free or donate to help the developers.
14. Syncios
Now, here is an iOS and Android manager that puts all your mobile device issues to rest. It is an excellent alternative to iTunes for music management on iOS and Android devices. It lets you edit the files and remove duplicates to reclaim space. It can work with all kinds of data stored on your mobile devices.
The backup and restore features of Syncios are also noteworthy. All your data, like contacts, ebooks, call logs, messages, and more, can be backed up safely and restored when needed. You will also find some fancy features here, like ringtone maker, video conversion, photo compression, and data recovery, to mention a few.
Compatible with: Windows, Mac, iOS, Android
Price: You can download the free version or pay $34.95 for the Windows and Mac versions.
15. Swinsian
Swinsian is an iTunes alternative, a unique music player crafted for Mac users. Even if you own the largest music libraries in the world, the player can handle it all with its unbelievable speed. Its features include advanced tag editing, wide format support, and folder watching.
Swinsian also offers another feature that helps you import the iTunes library into your device. It has a widget where you can see the music being played, and the window is handy for controlling the playback. You can customize the player to give a personal touch or just be happy with the minimal look that it already has.
Compatible with: Mac
Price: You can go for a free trial or buy Swinsian for $24.95.
16. Fidelia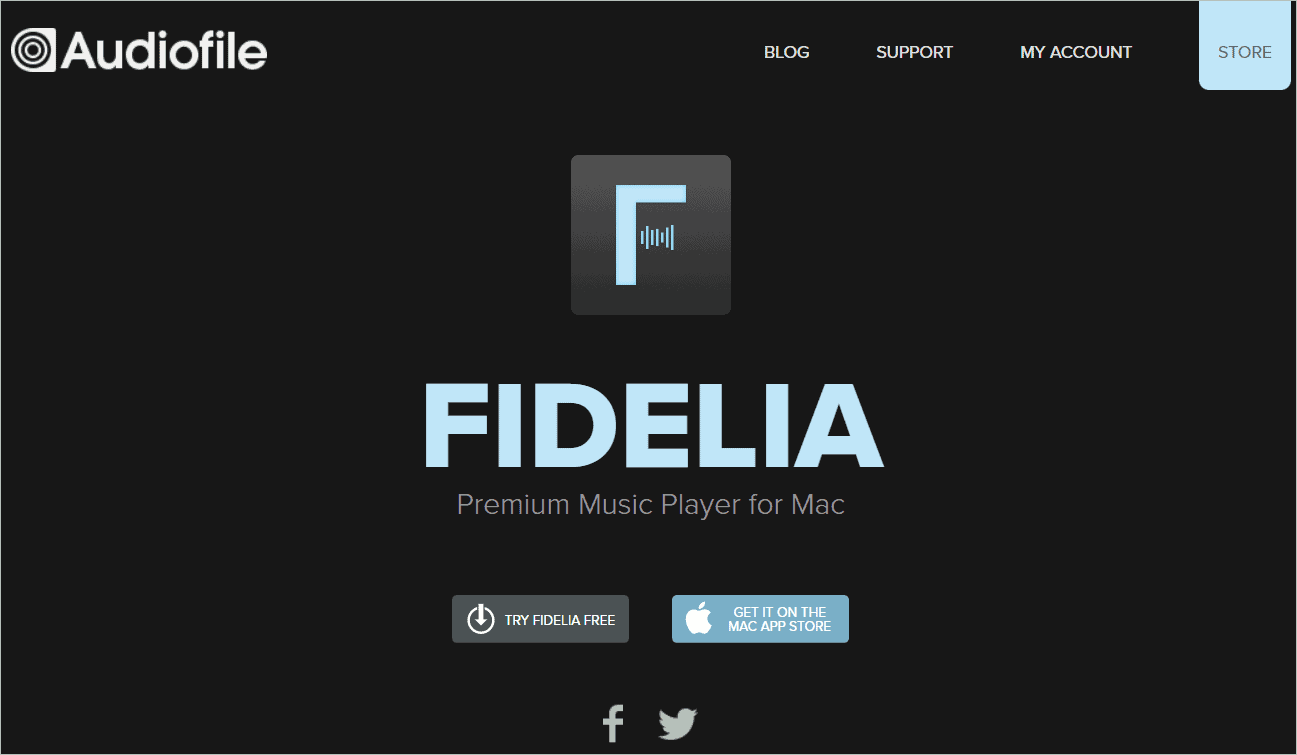 If you are a music enthusiast who just cannot get enough of brilliant music, you must definitely try Fidelia. It is specially designed for modern audiophiles with tools like compressors and equalizers at their disposal. The high-definition audio player also supports all popular audio file types.
With Fidelia, users have the liberty to organize music the way it pleases them. You can make many customizations to make your music journey soulful. You can import the iTunes library and enjoy the songs you always cherished in the app. As the software supports Airplay, you can play music wirelessly on any device you prefer.
Compatible with: Mac
Price: You can try Fidelia for free or get the paid version for $29.99.
17. EaseUS MobiMover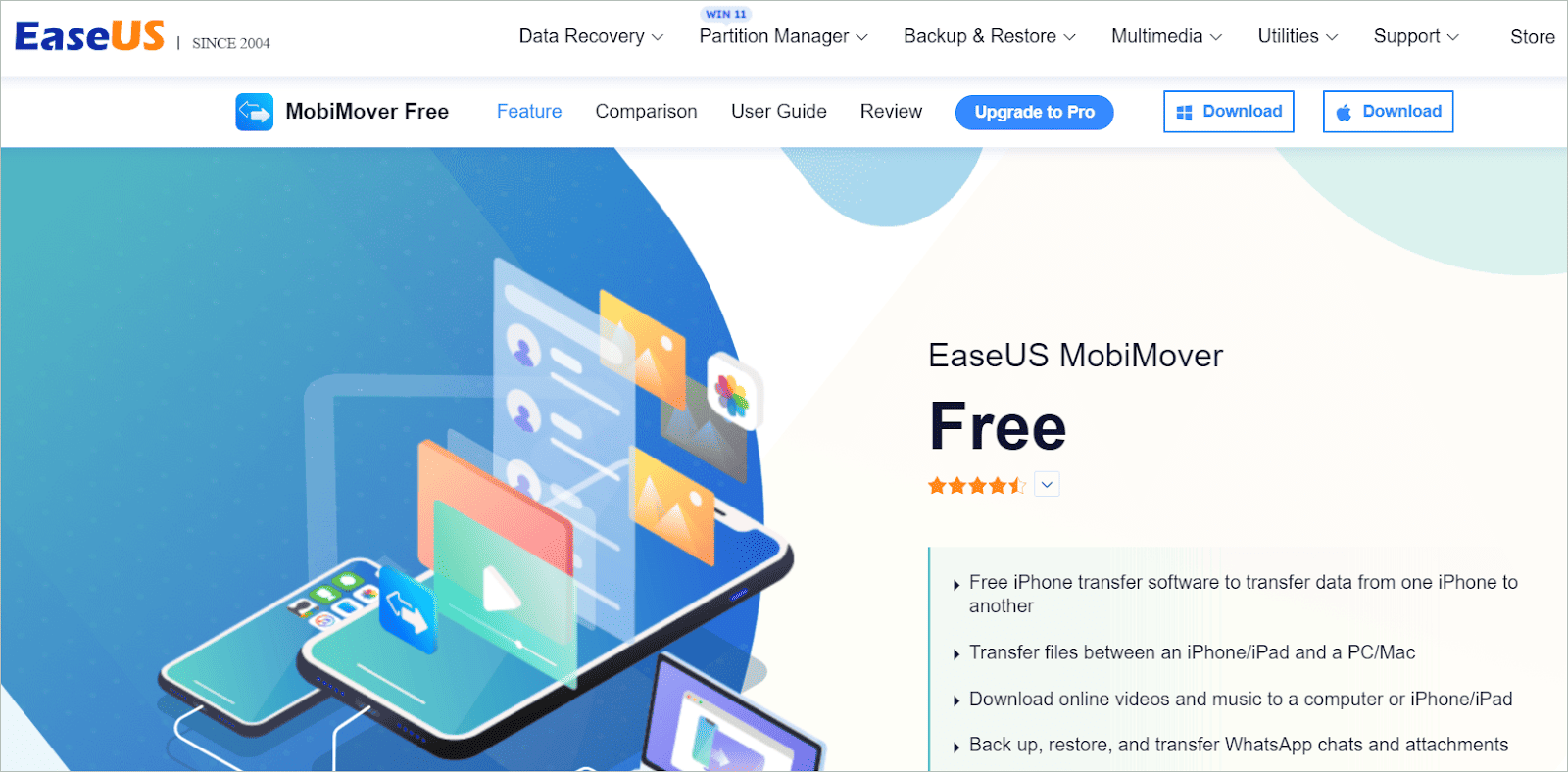 Transferring files is a much sought-after feature in iTunes, and the iTunes alternative EaseUS MobiMover offers the same with better usability. It is an ideal choice for performing transfers between iOS devices and PC. In addition, the backup and restore capabilities make saving your iPhone data much easier.
EaseUS MobiMover enables backup of over ten file types, including messages, contacts, and more. It is also a medium that allows downloading music or videos online and saving them on your device. Another feature you will love is the batch conversion. You can batch-convert video files to MP3 and HEIC to JPG.
Compatible with: Windows, Mac
Price: you can try the software for free and then upgrade to any of the paid plans.
Windows:
1-Month: $23.95
1-Year: $29.95
Lifetime Upgrades: $69.95
Mac:
1-Month: $29.95
1-Year: $39.95
Lifetime Upgrades: $79.95
18. Gihosoft iManager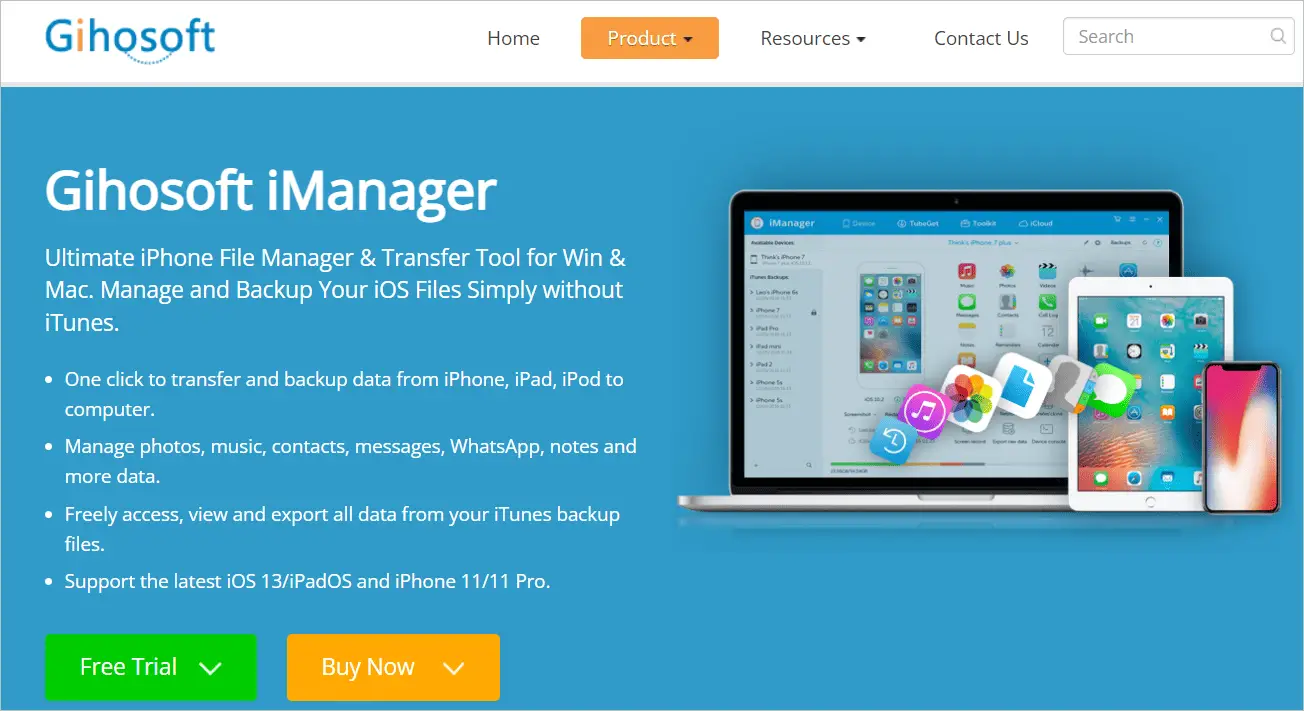 We will never tire of an iPhone manager, and here is another one, Gihosoft iManager. It works brilliantly on your device even if you don't install iTunes. You can transfer data from your iPhone, iPod, or iPad to your PC for backup, and you will get it done in just a click.
When we say data, it includes not just music but videos, photos, and more. The tool also lets you keep your data managed and restore them at the correct time. Like iTunes, you can encrypt your data file to prevent unauthorized access. You can even archive old backups to get storage back.
Compatible with: Windows, Mac
Price: Download the app for free or get a paid version.
Personal License: $35
Family License: $69
19. Clementine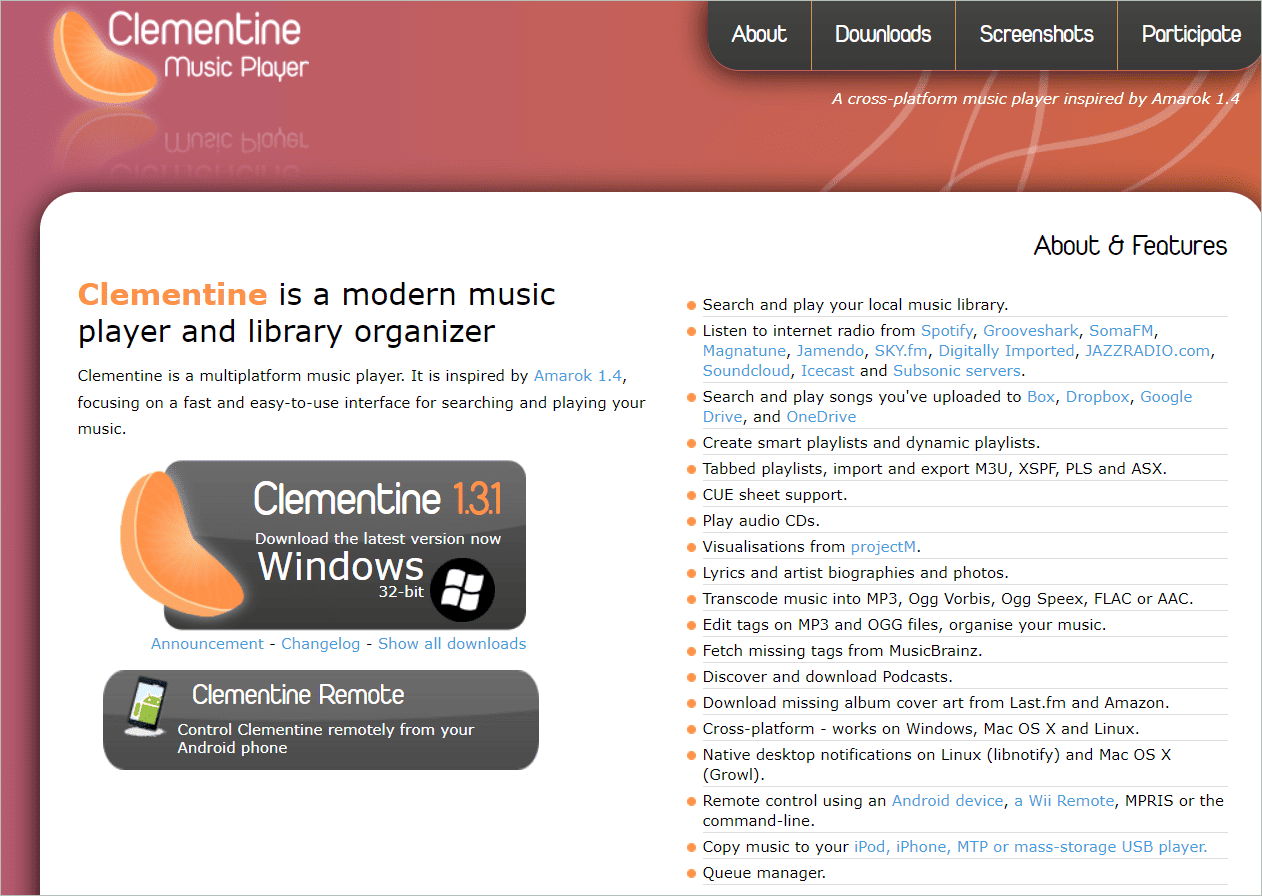 Play with your smart and dynamic playlists using the iTunes alternative Clementine. With a simple interface, the multi-platform music player makes navigating your favorite music an easy task. Thanks to its integration with cloud services, you can play music saved on Dropbox, OneDrive, Box, and Google Drive.
If you are in the mood to listen to internet radio, get ready to listen to Magnatune, Spotify, SomaFM, and Grooveshark, among many others. In addition, the app allows you to transcode music into various formats, like FLAC, MP3, AAC, etc., depending on users' needs. Another plus is viewing lyrics and artists' photos while listening to music.
Compatible with: Windows, Mac, Linux
Price: Clementine is free to download.
20. PhoneRescue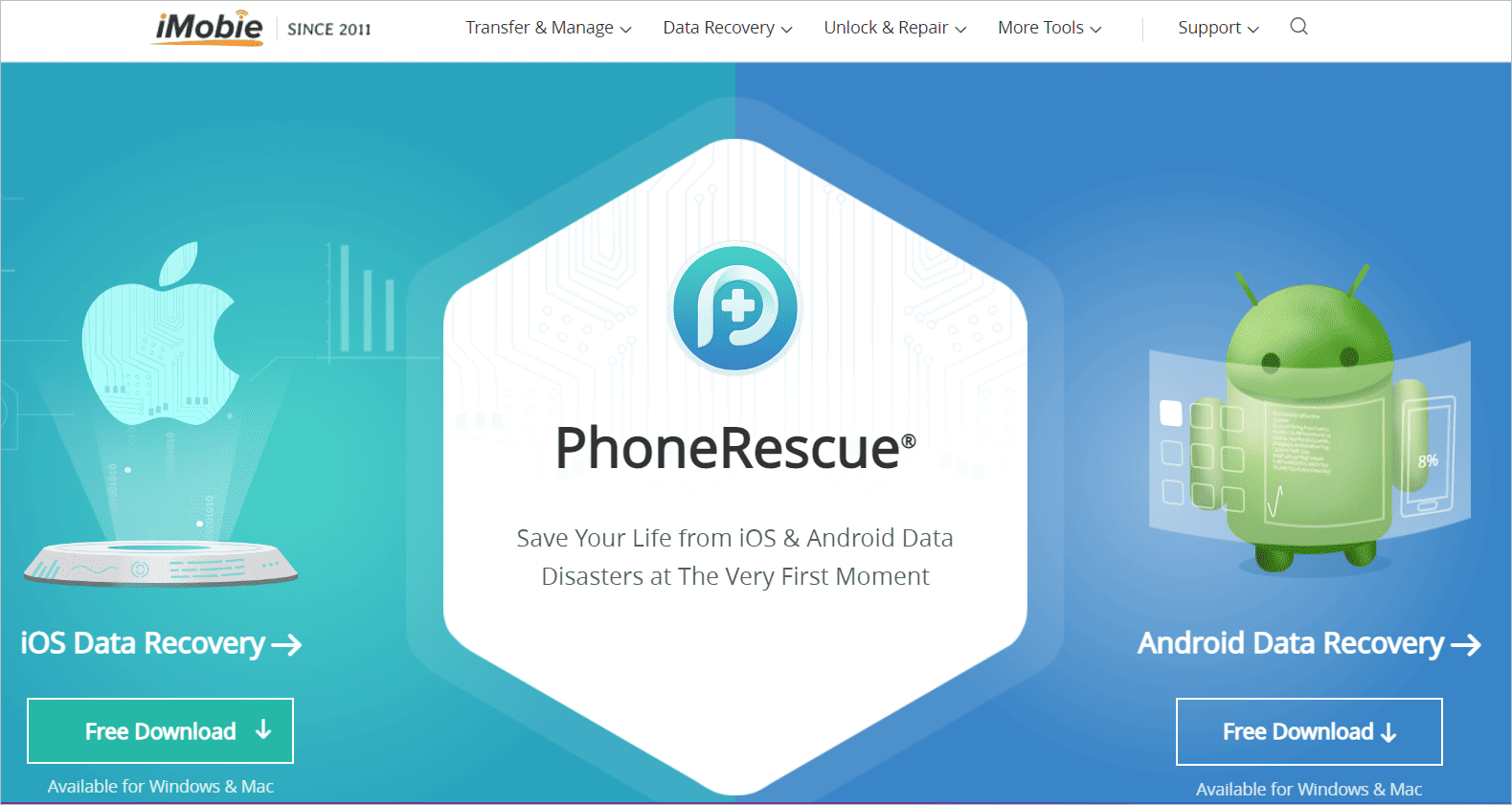 If you have lost important data accidentally, you will know the importance of good data recovery software like PhoneRescue. Whether you have an iOS or Android phone, you can get lost photos, videos, documents, and more using the recovery tools in the application.
With PhoneRescue, you can recover up to 31 file types and even make a selective recovery. The intuitive interface guides you in each step until you recover your data completely. The software uses the best technologies to perform fast scans to get hold of the data before it becomes irrecoverable.
Compatible with: Windows, Mac
Price: Get the free version or any of the paid ones.
PhoneRescue for iOS
1-Year Subscription: $49.99
One-Time Purchase: $69.99
PhoneRescue for Android
1-Year Subscription: $39.99
One-Time Purchase: $55.99
Final Thoughts
Apple discontinued iTunes a few years back, whose work is now done by four apps. But getting all of them may not be a good idea for many users. So, the best option for Mac and Windows users is to find an iTunes alternative that you can use to fulfill all its responsibilities.
The article is all about great iTunes replacements you can get for your devices. Many applications manage and transfer music, sync your music across devices, and encompass some of the best features that differentiate them from iTunes. Are you ready to try them and decide on one with all your desired features?