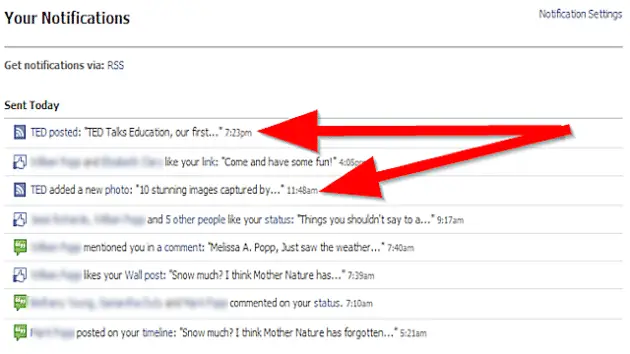 Are you a fan of ours on Facebook, yet? If not, check out the TechNorms Facebook Page for the latest in updates and exclusive Windows themes. Once you join us there, you want to make sure you don't miss a single update by getting notifications from us. Luckily, this trick will not only get you the latest in TechNorms updates, but it can also be used on all of your favorite Facebook Pages so you never miss an update again.
How to get all notifications from Facebook Pages
Make sure you're logged into Facebook and then head to our TechNorms Facebook Page.
Once there, hover over the "Liked" button.
A drop down menu will appear, click "Get Notifications."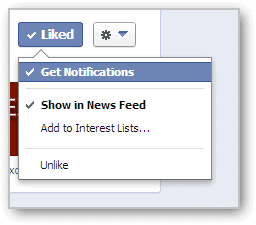 Now that you've checked to get Notifications, you'll receive Notifications from us every time we update our Facebook Page.
If you're logged into Facebook, you'll get the small pop-up in the left hand corner of Facebook.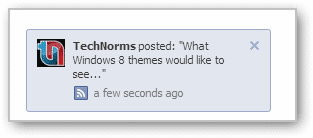 If you're not logged into Facebook, when you log in, you'll see the familiar red Notification icon in the top toolbar. When you click on the "Globe icon," you'll be given a list of new updates, including our Notifications.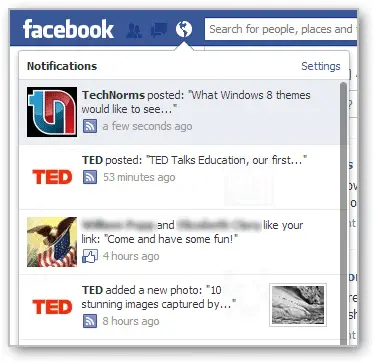 From there, you can see what we've been up to and that includes being the fans to see when our new Windows themes go live.
These steps will work for our Facebook Page, along with any other Page you want to stay connected to.
Why would you want all notifications from Facebook Pages?
If you're a fan of a Facebook Page and you want to support them or just want to be in the loop, getting notifications is the best way to do it. Facebook doesn't always show you every update a Facebook Page makes. Not every Facebook user knows that, and now that you do, enabling notifications for your favorite Facebook Pages is the way to always get updated from the Pages you enjoy.