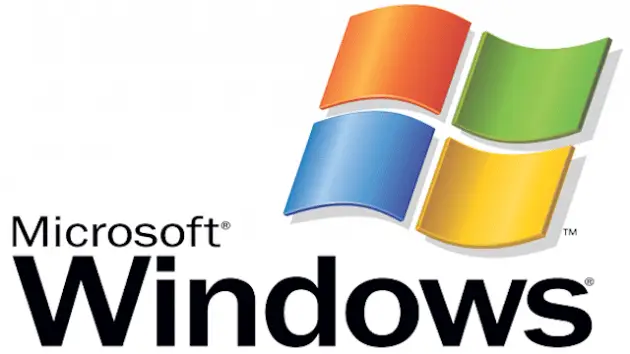 Normally, I shy away from writing in the first person at TechNorms, but I recently had the weirdest Windows scenario in my 10+ years of using the operating system that I want to share with our readers.
I woke up one morning and all of a sudden my Windows 7 Ultimate PC told me Windows wasn't a genuine copy.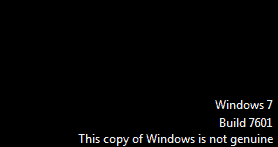 I'd been using Windows 7 Ultimate for almost two years, and Windows 7 Home Premium for two years before that. This was a legitimate copy of Ultimate bought at a brick and mortar store with a valid product key confirmed by Microsoft on three occasions. I didn't know where to start fixing this issue, so I turned to Google, and immediately I was greeted by forums and blogs telling me I must be using a hacked copy of Windows.
What to check for yourself
The first thing I did was stop reading forums and blogs; they just made me more upset at Windows Genuine yelling at me.
Next, I clicked on "My Computer" on my desktop, then clicked "Properties."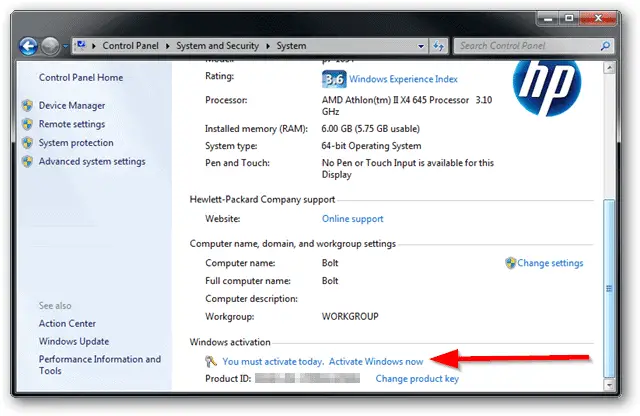 I wanted to take a look at what my product key said, along with what Windows Genuine was telling me.
As you can see, I was being told to activate my Windows Genuine copy today. Not tomorrow, not a week from now, not 30 days from now, today.
I dug out my genuine copy of Windows 7 Ultimate and then clicked "Change product key."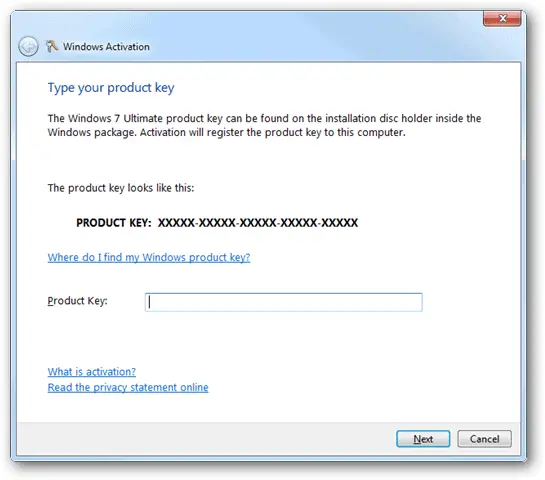 I entered it in, clicked "Next" and waited.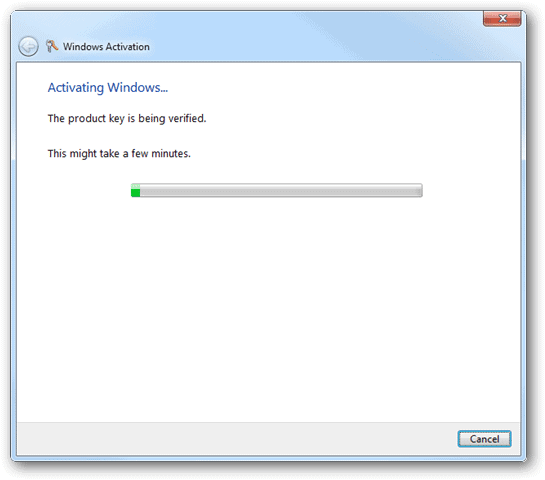 Eventually, I was greeted by this: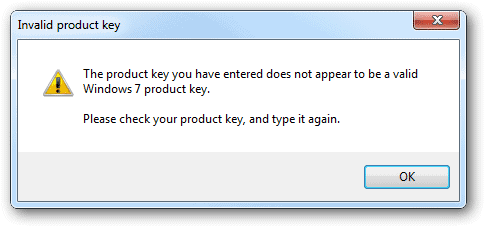 Then, I was shown this: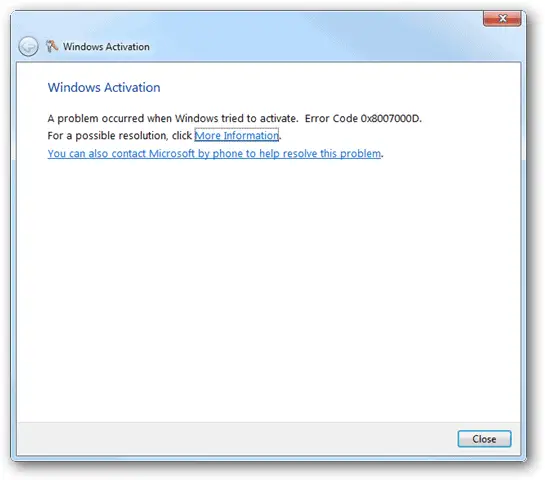 I looked up the Error Code Windows gave me with more mixed results. This could be caused potentially by anything it seemed.
Using Microsoft's tools for activation issues
My next set of steps involved downloading and trying the Microsoft Genuine Advantage Diagnostic Tool (MGA) which was suggested in several forum posts when I was looking up the Error Code.
Allegedly, this tool is supposed to provide you with the information you need to determine if your Windows Genuine copy is valid. However, for the average Windows users, most of this is a foreign language but if you visit the Microsoft forums, you'll just be told what it means and really have it explained to you.
I was most concerned with what it said about my license, so I opened the Licensing tab to find this: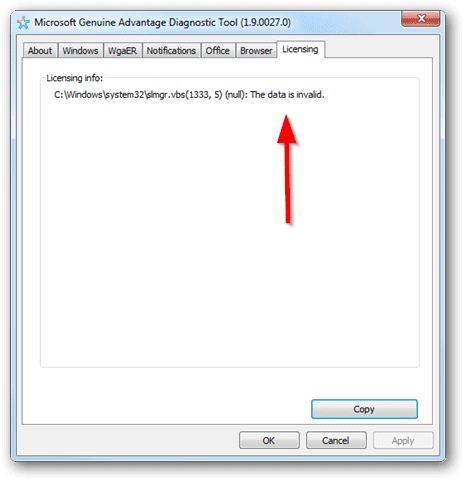 Last ditch effort
I tried a few more times to input my Ultimate product key. I entered it in, tried to activate it automatically over the web, then I tried over the phone with no results. I restarted my computer several times in attempts all to no avail, and that's when I decided to call Microsoft for help directly.
Troubleshooting the issue with Microsoft
I called Microsoft's toll-free number from Google Voice and waited less than five minutes to speak to a tech support agent. She immediately was able to tell me that my product key was, in fact, a genuine Windows key and that there's no reason why Windows should be telling me otherwise.
She transferred me to the tech support area for product key issues. She confirmed the same thing about my license, tried to activate it over the phone but Windows was not cooperating and providing the confirmation ID you need to do this.
Once more, I was transferred to an OS tech support agent. The first thing he asked me was whether or not I'd installed any new hardware recently. I hadn't recently, but about six months ago, I performed a system restore on my PC. It originally came with Windows 7 Home Premium, then I had to activate and upgrade with the Ultimate license. He immediately thought that had something to do with it, but I was skeptical.
After all, for six months, it'd been activated just fine.
From there, he then asked me to use Microsoft's Support remote connection tool for him to begin troubleshooting himself.

It turned out to be a very handy tool, because he must've tried a handful of different ways to activate, re-activate and registry edit my computer to use the product key I had for Windows 7 Ultimate. He even attempted to use what looked like a brand new generated license to get my PC to activate my copy of Windows. All of this was in vain.
Then, he suggested the only thing he had left up his sleeve: Complete reinstall of Windows 7 Ultimate. Not a system restore, not a partition recovery, a flat out fresh install of just Windows 7 Ultimate.
All it took what a fresh install of Windows
Three hours later, several different methods tried and a clean install of Windows 7 Ultimate later, we finally managed to get my copy of Windows to activate itself. The moral of the story is: If this happens to you, just call Microsoft first. Not so you can spend three hours in the worst case scenario like me where nobody knows why my product key flagged, but so you can find out if all the trouble is worth the effort in the first place and whether or not you have a genuine copy of Windows.