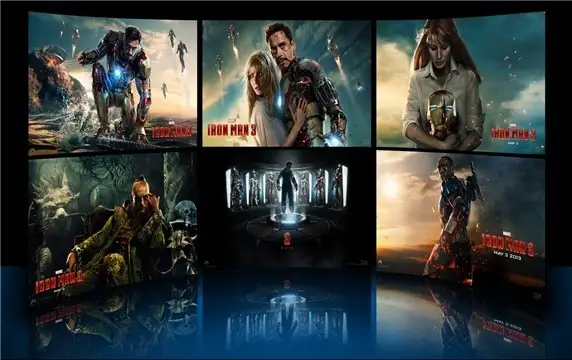 Here at TechNorms, we are extremely fond of superheroes. In fact, when the Windows 7 themes gallery was launched almost three years ago, we started with the Iron Man 2 theme. A lot has happened since, and we added several themes to the gallery in various categories. Just recently, we also launched the Windows 8 themes gallery with 30+ of our best themes repackaged as themes for Windows 8.
The recently Iron Man 3 movie sees our superhero battle the infamous terrorist Mandarin. There are twists in the plot, loads of destruction and numerous iron men as well. The movie is intense and action-packed, and makes an entertaining watch. But in my opinion, the latest of the Iron Man movie is probably not the greatest. If you ask me, the first movie still wears that crown. The visuals in the latest movie are awesome though, and that gives us some very nice wallpapers.
Iron Man 3 Theme for Windows 7 and Windows 8 consists each of 20+ Hi-Res wallpapers, custom icons and theme installation sound. Bring the intensity of Iron Man's latest battle to your desktop with this theme.
Screenshots of Iron Man 3 Theme:
Windows 7: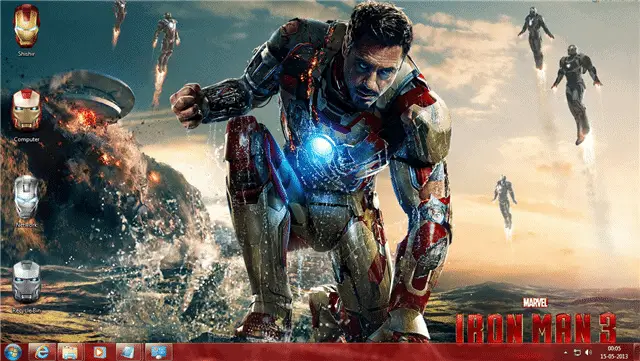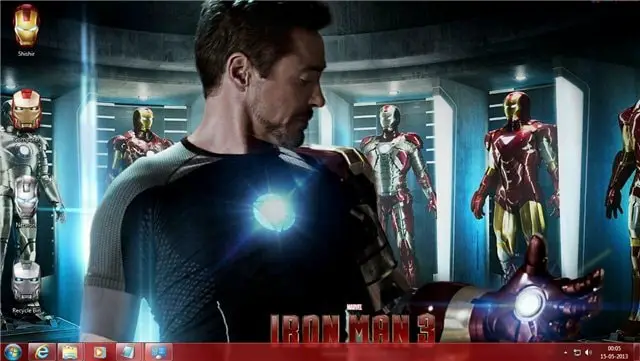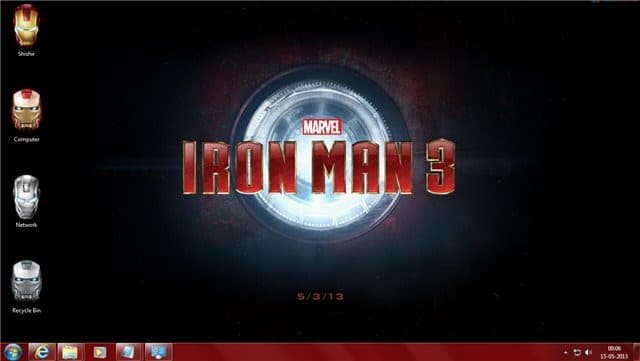 Windows 8: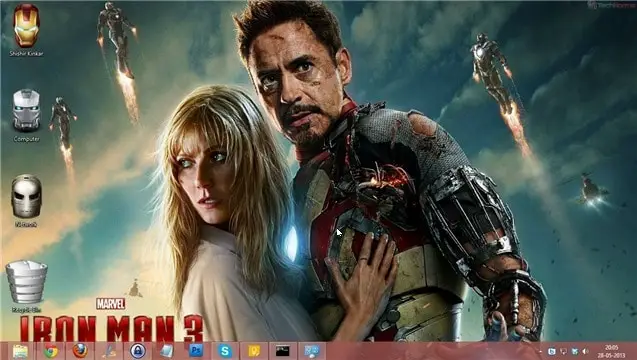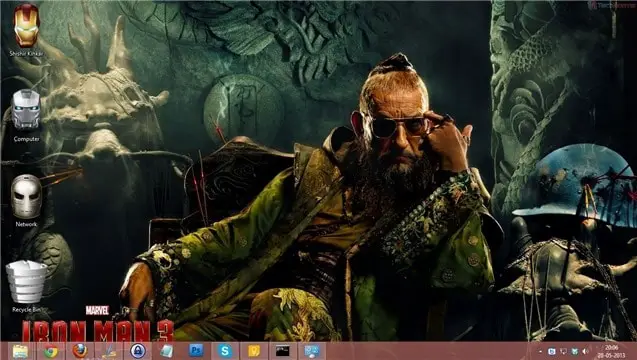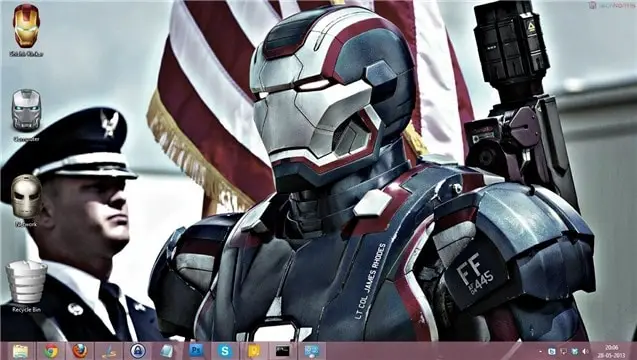 These are just a few of the 20+ wallpapers included in the theme. Download the theme to get them all!
Custom Icons:
The theme comes with a set of custom icons which would replace the default icons on your desktop.

Sound:
Since Windows 8 does not give an option to change the logon / logoff sounds, the themes have only the theme installation sound as a custom sound clip.
Download Iron Man 3 Theme:
Windows 7: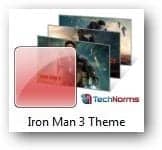 Windows 8: