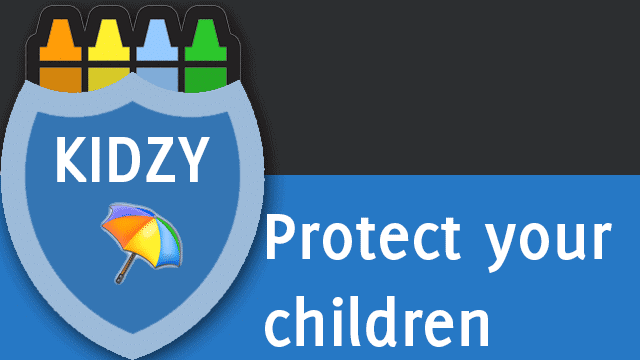 Giving kids an unrestricted internet access is a scary thought for any parent. The internet is littered with websites that are unsuitable for kids, and better parental controls are needed more than ever. KIDZY enables very strong restrictions to web access, but not based on the regular content filtering mechanisms.
Parents can add websites to the favorites and enable an administrative option which restricts access to just those domains. Children can then surf the websites they like, with the click of a button.
Users have the choice to enable "only one-site-allowed" option which limits online browsing to just one domain. Couple this, with an option to set time limits and you can be certain that your kids are doing only what you consent to.
Setup KIDZY and add safe favorites
Download KIDZY here and notice a "BrowserForKids" shortcut will appear on the Desktop after install because the app doesn't open automatically. Launch the program to find a start page that attempts to describe how to get started. The instructions aren't all that straightforward, so on the first page right-click the home icon next to the navigation bar and change the link to whatever you want to launch at startup, like setting up a homepage for a regular browser.
Click the little red minus sign next to any icon for any particular bookmark to remove it from the bookmarks bar.
Click the star to add a new bookmark and be presented with the same screen as before. Choose a new icon and URL and click "Save."

The bottom menu serves as navigation so you can add a favorite of the current page or move between pages.
Set Administrative Restrictions
Choose the settings icon to the bottom right to set the admin information.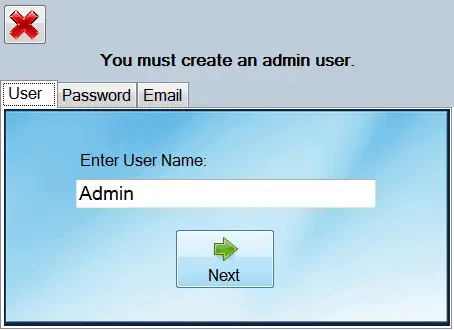 Enter a user, password, and email (for password reset instructions) and then choose to "Create User."
Enter the new password when prompted and the configuration settings will appear. This is where the admin needs to make necessary restrictions.
Low restrictions: Absolutely anything is allowed. I tried out this option with a couple of unpleasant terms to test its limitations. They call it low restrictions, and it can easily be called no restrictions. Don't use this option to secure access or you may as well use a regular browser.
Selected domain: This is the default option and will only allow access to the bookmarks you've created. This is great if you have a collection of some nice games or kid-friendly sites. Just make sure they're set up and then enable this option. I even tried to change the bookmarks while having this option set. It appeared to save but then when I clicked on it again to access the new domain, it reverted the bookmark back to the original one set by the admin.
Single page: This is the most restrictive setting. Visit the website to which you want to restrict access. Change the setting to the "Single Page" option and then exit and re-open KIDZY. Now they can't go outside that specified domain even if they try.
Setting Time Limits: A time limit is not set by default, but you may enable it to stop Internet access at the specified time. Unfortunately there is not option to schedule the time restrictions. You can only specify the number of minutes they can use the internet.
Conclusion
Given KIDZY's extreme website restrictions and optional timeout period, it's great for any parent wanting to safeguard their child's online activity. This program doesn't allow monitoring or reports of accessed websites like Windows Live Safety, but that may be due to the fact that the restrictions are quite stringent.