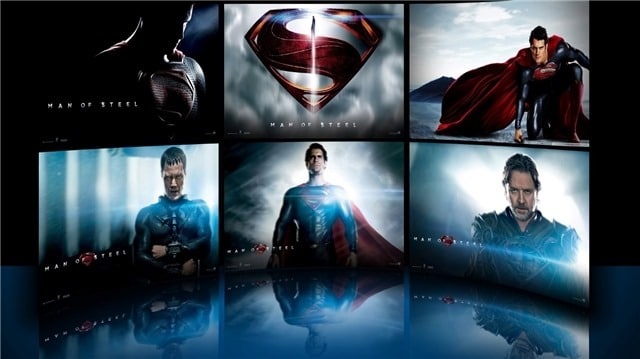 Summer's here. It's time for holidays and also the time to sit back and enjoy some of the best movies to be released this year. As is with each holiday period, there were some big-name movies lined up for the summer of 2013. One of the most anticipated ones, Iron Man 3, released last month. More recently, last Friday to be precise, there was Superman or Man of Steel as I should call it. With Christopher Nolan (of the Dark Knight fame) as the producer of the movie, the fans had been eagerly waiting for the release of this movie.
We are quite the dedicated fans of superheroes and have several superhero movie themes in our themes gallery. Today, we are surely glad to add a theme on one of the mightiest of superheroes to our theme collection. Check it out!
Superman – Man of Steel Theme for Windows 7 and Windows 8 consists of 15+ Hi-res wallpapers, custom icons and a theme change soundtrack. Get it for your desktop now!
Superman – Man of Steel theme screenshots:
Windows 8: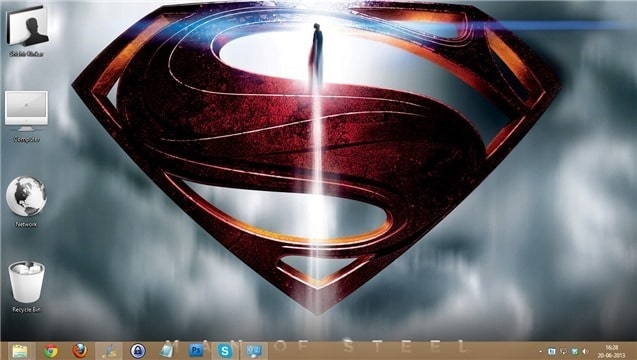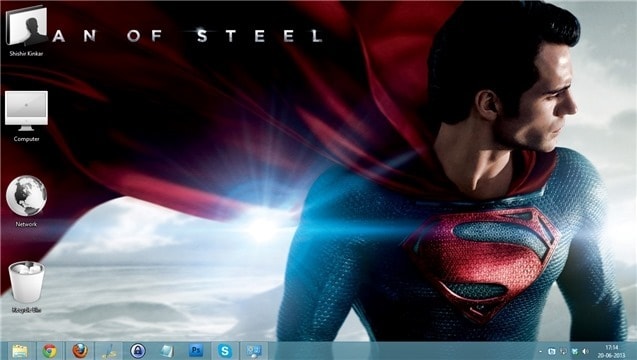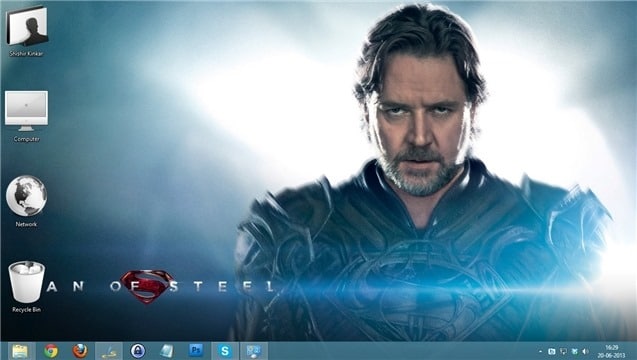 Windows 7: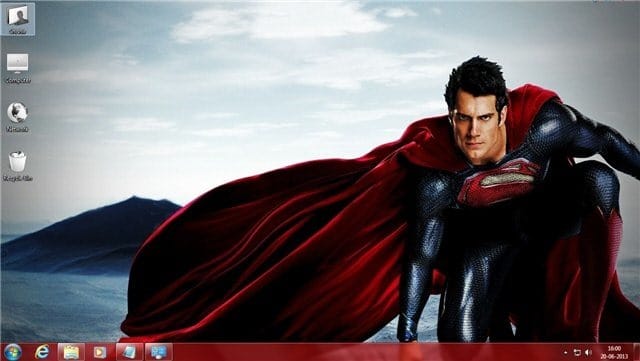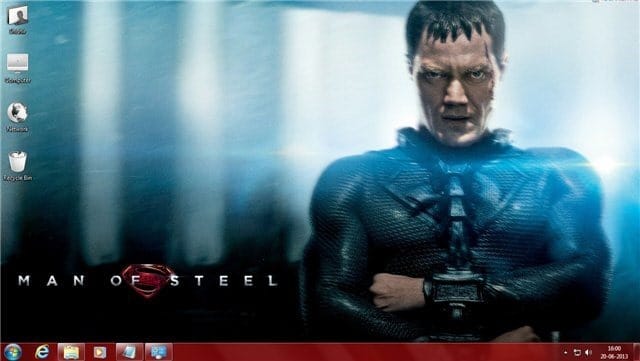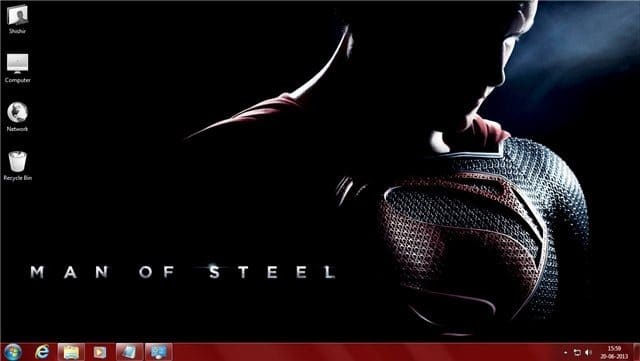 These are just a few of the 15+ wallpapers included in both the themes. Download the theme to get them all!
Custom icons and sound clip:
Given the huge brand that Superman is, it was surprising that I was unable to locate any good and usable desktop icons, leaving me in an unexpected lurch. As such, the theme comes with a set of minimalistic icons for the default applications on your desktop.

There is also a single sound clip included in the theme that plays when you apply the theme.
Download Man of Steel theme:
There are separate downloads for Windows 7 theme and Windows 8 theme. Download the appropriate theme for your OS.