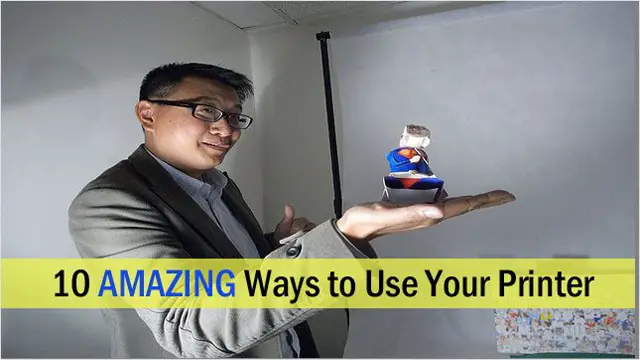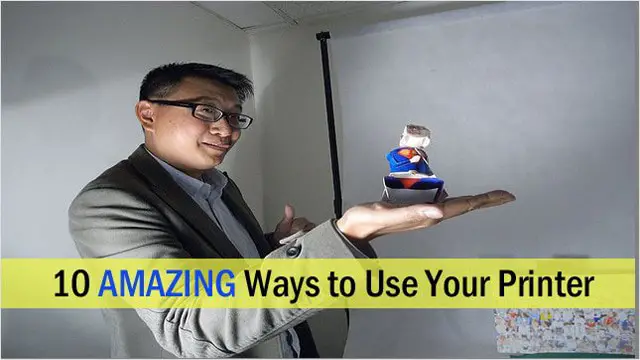 Getting Creative With Your Printer
Print & Play Board Games
For board game fanatics looking for complicated games that don't cost more than the money to print them, you can get a brand new board game in minutes if you're stuck inside on a rainy day and bored out of your mind, or if you just love board games. Many printable board games are re-creations of classics and hard-to-find games.
Called "Print & Play" games, you can download several at BoardGameGeek.com in their "Print & Play" category.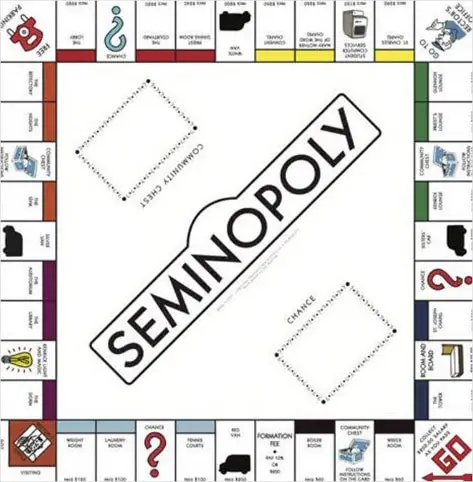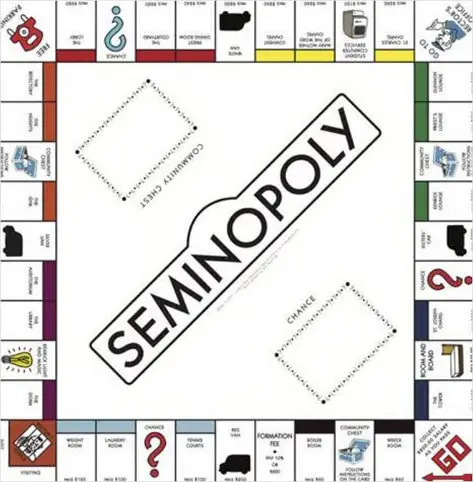 Personalized Paper Napkins
If you're throwing a small party and you'd like to personalize things, you can create personalized napkins with your ink-jet printer using basic cocktail napkin folded only once.
If the napkin is folded in fours, make sure to unfold it, so it's only folded once before running it through the printer. After that, just create your design in MS Paint or a more advanced graphic design program, and print your own personalized napkins.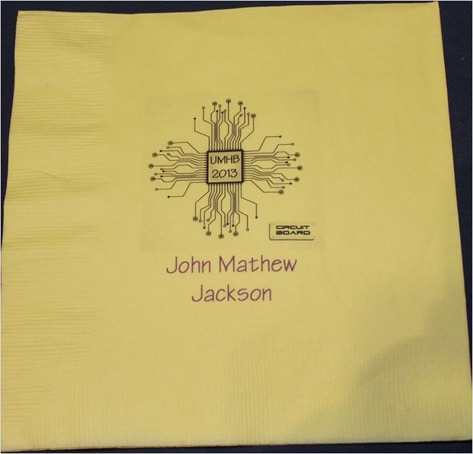 Here's a video that demonstrates how easy it is to print custom designs on Tissue paper.
Fabric Printing
The great thing about using your printer to print on fabric is that any fabric can be used, as long as it's thin enough. You'll need to use a stabilizer to keep the fabric in place as you print, but your options regarding what you can make are limitless.
Many people like to print on muslin bags, and other fabrics like cotton and linen also work well. These fabrics tend to absorb printer ink the best.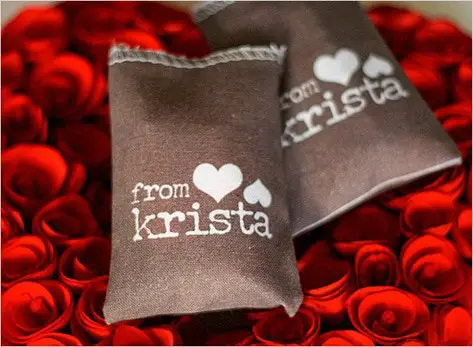 Watch this video to get a better idea about printing professional looking designs on fabric.
Temporary Tattoos
Much more than a fun past-time for kids, temporary tattoos are a great way to try out a tattoo before getting the real thing. To print one, "temporary tattoo paper" is a must. It may be a bit expensive at $2 – $4 a sheet, but for tattoo fans who'd rather be safe than sorry when it comes to giving a design a trial run, these can't be beat.
After printing your design, once it's dry – stick a dual-sided adhesive sheet to one side, trim it and you're all set. Note: Before printing your design, remember you may need to reverse the image in the photo-editing program, so that it appears the right way on your skin.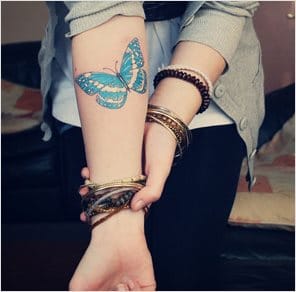 Here's a video with details of the process of creating a temporary tattoo. (Remember you need a temporary tattoo paper for this. You can easily get it on Amazon or eBay)
Used Dryer Sheet Art
If you're looking for an inexpensive yet extremely creative way to add some new art to your walls, look no further than your dryer sheets. Used dryer sheets are a surprisingly soft and textured fabric that work quite well for printing designs, as long as you use dryer sheets with crisp edges so they can be fed into the printer.
Many like to print a photo onto a dryer sheet, perhaps one manipulated with certain filters before being printed, and then stitching is sometimes added before mounting it onto another piece of fabric for framing.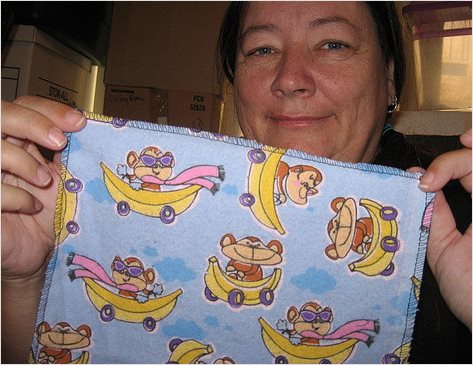 Wi-Fi Booster Antenna
It may sound far-fetched, but with some basic paper, tin foil and glue, you can create a homemade Wi-Fi booster that can increase your Wi-Fi for free. All you need to do is print the PDF template for the antenna from Freeantennas, including detailed instructions.
Once it's printed, cut it out and "open" the six slots using scissors. After that, glue the tin foil to the back of each reflector surface and slide it over the hard plastic antenna already on your router.
Customized Paper Bags
Another "fabric" you can shoot through your printer are paper bags. Settling with ho-hum brown paper bags for events is so-not necessary anymore.
Whether you have kids you'd like to brighten up their day with customized lunch paper bags or maybe you're throwing a party and want to create party favor bags for your guests, you can do it with a standard ink-jet printer. The best size paper bag to use is a small 5 x 8.5″.
Paper Craft
For those with the mind for it, paper craft, the hobby of assembling complicated paper models like origami is a booming online hobby with thousands of people creating some unbelievable models – cars, famous structures, aliens, dolls, and more. Most of these models require you to cut and fold them into 3-D pieces that you put together.
If you go to Canon.com, they have an area on their site exclusively for paper craft printables.
Here's a small clip that shows how the paper craft printables can be used to create some interesting crafts.
Customized Ribbons
If you're into ribbons or looking for a unique way to wrap a gift, you can use your printer to transform a generic ribbon into something unique. You can use Word to create the text, or a graphics program to create a more developed design. Printing on a ribbon requires two print jobs.
The first time, print your design on standard paper. The second time, tape your ribbon to that area on the paper and then print it again using the "Transparency" option on your computer, making sure to tape the ribbon to the paper with double-sided tape.
Here's a video from the guys at iprintribbons.com where they have explained how to use their web-based software to print ribbons. Unfortunately,it does not work on Google Chrome. Any other browser like Firefox or IE will do.
Refresh Labels
If you'd like to make worn labels on antiques or items purchased from garage sales more visible, you can use your printer to refresh these labels using decal paper.
All you need to do is go online to find your label, then print in out on decal paper. After it's printed, spray it with a coat of clear acrylic spray, and after it's dried you can soak the label in warm water, then apply the label to your item.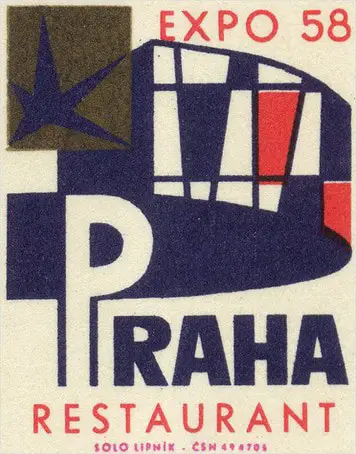 Conclusion
Make no mistake – the basic ink-jet printer has a higher purpose beyond its average uses. Some of these DIY projects may take some extra time and patience, but that's the charm. Let's be honest – you can't go wrong with being able to do so many cool things at home and spending so little to create them.
Which one of the above printing projects would you try out? Did we miss any ideas? Do let us know if you have other ideas about using a printer.
If you'd love to also print from a mobile device, learn how with Google Cloud Print.