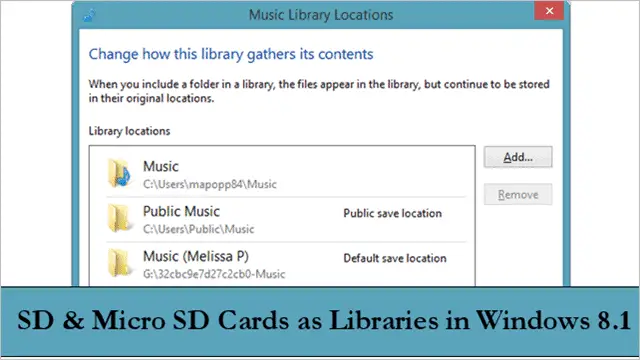 For whatever reason, Windows 8 failed to let users truly take advantage of removable media as a way to save data from apps. With the push towards a Modern environment and a more mobile experience, this seemed backward. Now, in Windows 8.1, you can use removable media in ways that let you take Windows with you.
SD and Micro SD cards have become an important part of the mobile world. Most cell phones and tablet users would die without the ability to take information with them. These cards make that possible. Windows 8.1 introduces new ways to use SD and Micro-SD cards to truly make Windows 8 and 8.1 mobile no matter what you use the OS for.
Let's see how to use SD cards and Micro SD cards in Windows 8.1.
Getting Started with SD Cards in Windows 8.1
You need an SD card or Micro SD card for the following steps. Unfortunately, at the moment, this is the only removable media that works with Libraries in Windows without going to more extreme measures.
Make sure you've plugged in the SD or Micro SD cards before continuing.
Once you're ready, use the keyboard shortcut "Windows Key + I" to open up the expanded Charms Bar.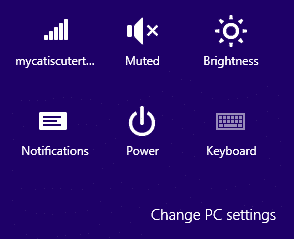 Then, click "Change PC settings."
Head to PC & devices, then click on "Devices."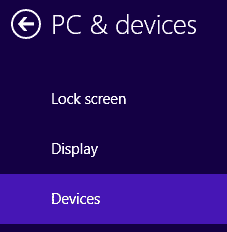 Scroll down to the bottom of the Devices settings until you see Default save locations.
Click on "Set up."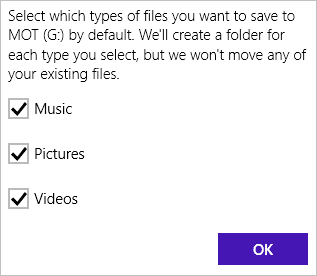 A small pop-up will appear letting you know that Windows 8.1 detects the SD card or Micro SD card. You'll also be shown what Libraries you can link to the SD or Micro SD card.
Check on the Libraries you want to include on your SD or Micro SD card, then click "OK."
The PC settings will let you know that the process was complete.
Whether you're SD or Micro SD card is plugged into your Windows 8.1 computer or a mobile device, folders will be created and automatically linked to your Libraries on your PC.
If you head to your device, you'll see the new folders.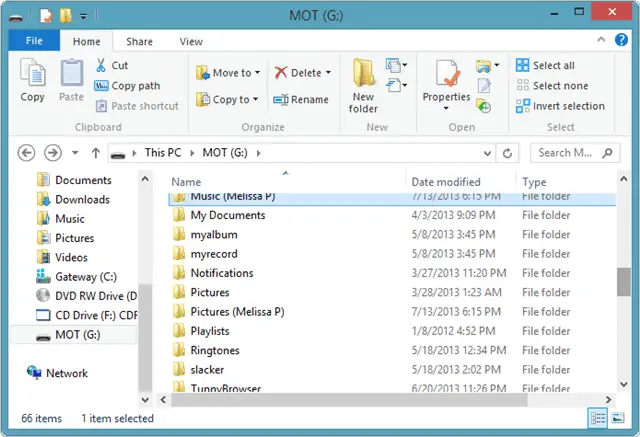 If you open up either the Music, Pictures or Video Library folders and open the locations associated with them, you'll also see your SD card or Micro SD card as the default save location.
Now, you can leave the SD card or Micro SD card as your default save location or change another folder to it and simply use the removable media as an addition part of your Libraries in Windows 8.1.
If you remove the SD or Micro SD card before saving a picture, music or videos, you may run into a few errors requiring you to pick a new save location. While this may not seem like such a big deal, it can be inefficient depending on the ways you use your Libraries.
Troubleshooting SD Card Or Micro SD Card Issues
SD Card File Transfer Rate Is Very Low After Upgrading To Windows 8.1
Several Windows 8.1 users have experienced issues that SD card transfer rates after upgrading or installing the preview have come to an almost stand still. Microsoft has yet to pinpoint the issue and has asked users to troubleshoot following these steps. If this doesn't rectify the issue, you may have to wait until a hotfix or update is applied to fix it.
SD Card Reader Not Working At All
This has been reported by several users as an issue after upgrading or installing the Windows 8.1 preview. The SD card reader – whether built-in to the device or standalone – just will not respond to a card being plugged in.
Again, Microsoft has asked users to try troubleshooting the issue with Windows 8.1 built-in tools. This can often pinpoint a solution for your individualized computer set-up. I recommend uninstalling the software associated with your SD card reader, restarting your PC and try installing the software and drivers again. This won't work for everyone, but it may help.
SD Cards Unmount When In A Device Connected To A Windows 8.1 PC
Some users have reported that when connecting devices, such as phones or tablets, that have a SD or Micro SD card in it, the card automatically umounts from the mobile device and can't be located on the PC's Disk Management window. This has been reported on several devices and there doesn't seem to be a correlation between them.
Microsoft has suggested users uninstall the software that the mobile device automatically installs to your PC. Restart your PC after that, reinstall the software and see if that helps. Some users reported success with that, others didn't. Microsoft has yet to pinpoint the exact issue causing it to take place.
Conclusion
You would think if Microsoft wanted to make a more mobile version of Windows, they would make things like using SD and Micro SD cards and other forms of removable media easy. Alas, Microsoft and Windows 8 has never been easy for users, and this is just another way Windows 8 and 8.1 has let users down. For now, you can use your SD and Micro SD cards to link to Libraries for another way to save your work on the go.
Please Note: Windows 8.1 is still testing its boundaries. If you experience issues with SD cards, Micro-SD cards or other removable media when testing it out, you're not alone. Let us know what issues you're having and we'll work with you to figure out a solution.