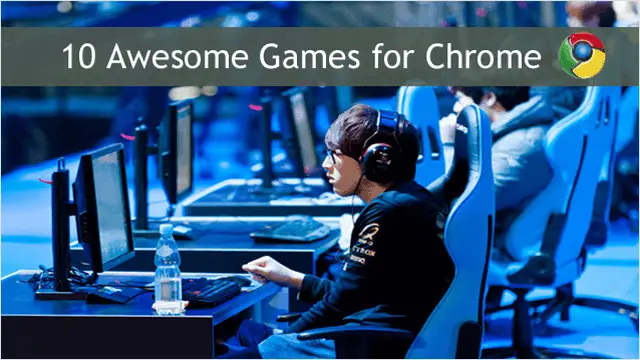 Games have always been a great way to get into happy mode, and you can get all the free games you'd ever want right in Chrome. All it takes is a quick download, and you can start playing a game in a new tab. Knowing which game to choose, when there are hundreds of games, can be a hit-or-miss process.
There is one thing every user wants, however: A well-made game that's challenging and fast. And these games do exist for Chrome.
Whether you're looking for a game to play alone on a multi-player level, our guide will outline 10 remarkable Chrome game apps that may make it incredibly hard for you to concentrate on anything else (don't say we didn't warn you).
Best Single Player Games for Chrome
Angry Birds
At over 10 million users, Angry Birds is most likely the most popular game on Chrome thanks to the game catapulting itself into stardom a few years prior as a separate piece of software. If you haven't tried Angry Birds yet and have always wondered what the fuss is all about, here's why it's great – lightening fast animations, multiple levels and you can take out your aggressions by mouse-clicking and be targeting different obstacle courses, killing the pigs.
Free, fun and an epic time-waster (or an epic make-the-time-go-quicker game depending on your situation), everyone should give Angry Birds a try.
Update: Game has been removed from Chrome Web Store.
Download Angry Birds
Monster Dash
Full of retro vibes, Monster Dash is a great game from lauded game developers at Halfbrick. You play the protagonist "Barry Steakfries" in a 2-D layout, pitting him against monsters like vampires and mummies and you kill them along your way.
The game moves really quick and offers pretty backgrounds as Barry time-travels to kills the monsters, as well as super easy two-button control, spacebar to jump, right arrow to shoot, making it playable for anyone wanting to give their hands a break.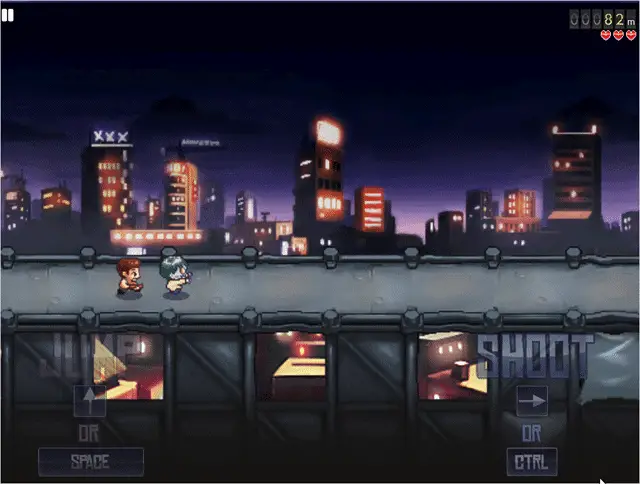 Update: Game has been removed from Chrome Web Store.
Download Monster Dash
Fieldrunners
It may have been a few year ago when Fieldrunners was chosen as one of Time's "Top Games of 2008," but it remains one of the most popular chrome game apps, and it's not surprising.
Bright HD graphics make this addictive defense-based game quite fun to play. The purpose of this game is to defeat the bad guys trying to break into your tower, and there are 12 towers to choose from.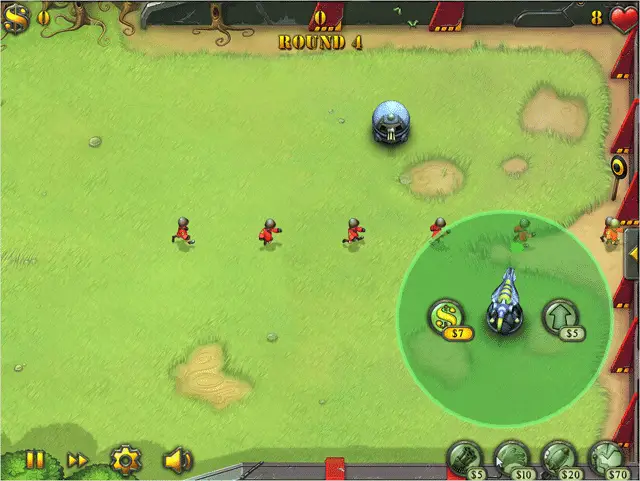 Update: Game has been removed from Chrome Web Store.
Download Fieldrunners
Little Alchemy
For those who prefer a game with a science flair, Little Alchemy is a great game. It has over a million users and is based on the four basic elements, leaving up to you to mix and match them via a drag-and-drop process to discover other elements.
With 360 elements that exist, the game lends itself a great deal of gameplay and replays quite well. You can also play it offline, which isn't the case for many other game apps for Chrome.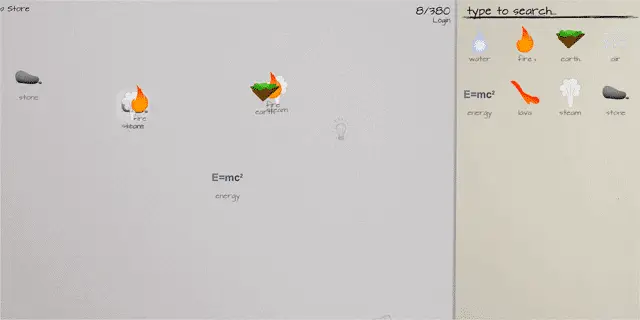 Cut the Rope
This award-winning game that won an Apple Design Award and a BAFTA Award offers simple fun combined with impressive physics. The goal: Feed the green character as much candy as possible, collecting gold stars and discovering hidden prizes by cutting the dangling rope overhead.
Each level has a series of rope that you click-and-drag to cut, bringing down whatever objects fall as a result, making sure to snatch gold stars. This game runs smoother than other Chromes games, making it a game most users should try.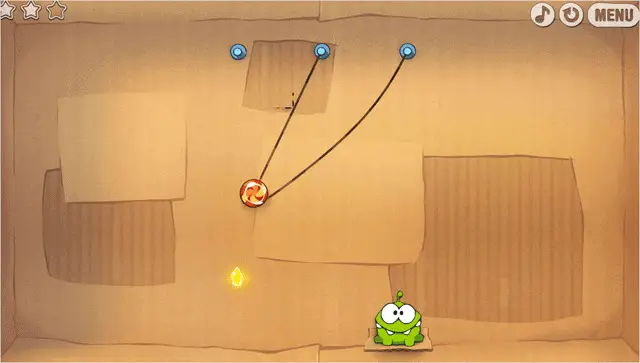 Best Multi-Player Games For Chrome
Entanglement
If you like competing in an online environment, then Entanglement may be your next favorite game. With 6 million users, you know it's going to be good. And it's made for puzzle addicts. When you play, what you see is a beautiful puzzle board, aka "tiles," and what you do is put together the longest path possible.
Each day they release a new challenge, and it becomes a massive online competition that occurs 365 days a year. It also offers a full series of levels, and both solo ("Solitaire") and multiplayer modes.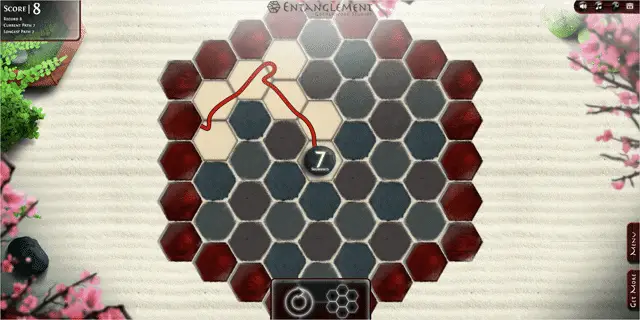 Bastion
Despite the fact that Bastion requires serious players to pay if they want to finish the game, this RPG game offers some of the richest graphics, hand-painted artwork, found in any other game for Chrome. The soundtrack is also critically acclaimed. Bastion has won several awards too and offers 40 different levels.
One stand-out feature of this game is the reactive narrator, which narrates your moves in a Max Payne-style. The game is also quite intuitive and has one of the most engaging storylines ever created for any game.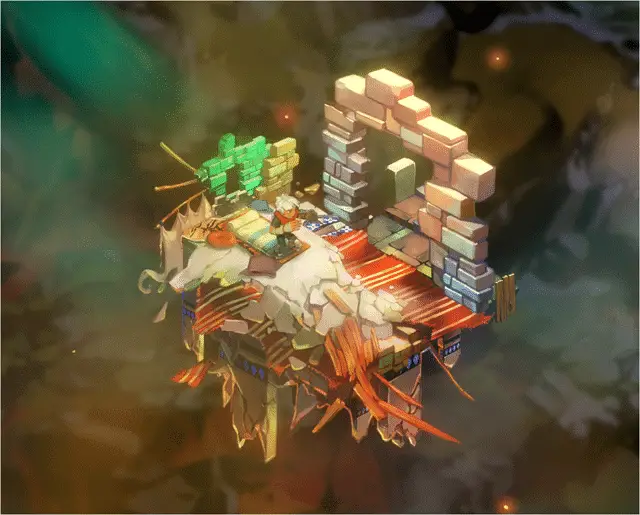 Update: Game has been removed from Chrome Web Store.
Download Bastion
Lord of Ultima
Lords of Ultima is a strategy-based game from EA where you build an empire, starting from a meager village and building it up to a bustling city. Almost exactly like Sid Meier's Civilization, you can also improve your skill level in activities like spying, diplomacy, trade, attacking and sieging nearby/enemy cities.
It can take a lot of time getting to the level you want, but if you have a lot of time on your hands you can't go wrong with this game. And you can chat with other online players, attack their cities or form alliances, whichever you choose.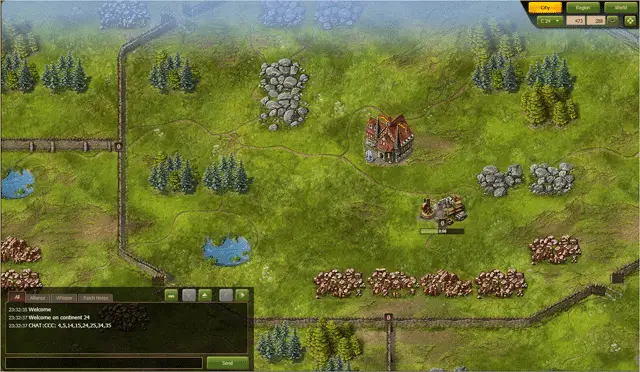 Update: Game has been removed from Chrome Web Store.
Download Lord of Ultima
Need for Speed World
Need for Speed World is the racing game for Chrome allowing you to race online and compete against millions of other players all over the world. And this game offers a realistic driving experience using amazing graphics that players love. However, software must be downloaded to play this game, unlike the other games in our list. But this game is a blast and free. A wide variety of cars can be driven – from muscle cars and exotics to classic cars with complete customization also possible.
Need for Speed World also offers 100+ miles of driving, which is awesome for a completely free game. And when playing with other players, you can compete in online events, from challenging the police to joyriding and looking for treasure. The game offers a range of challenging to casual scenarios to suit all gamer styles.
Update: Game has been removed from Chrome Web Store.
Download Need for Speed World
BeGone
If you prefer shooter multi-player games, BeGone for Chrome is one of the best out there. Everything about this game is realistic, from the graphics and maps to the themes. And when you play with others, you can develop group tactics by marking on the map. Cool weapon attachments, a cash-based economy among players and a clan system are a few other defining features of this game.
When you play, you either join a team or face off each another one by one. Each game is timed too, giving it a more competitive edge.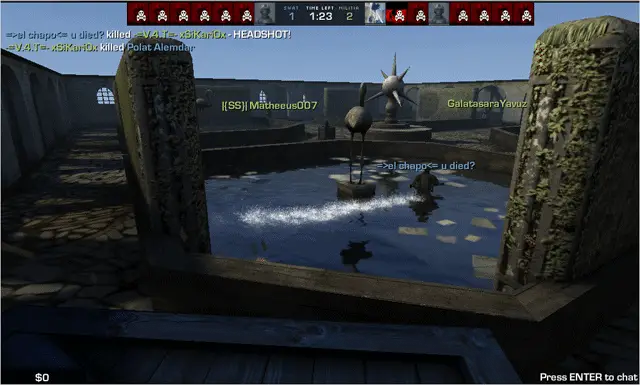 Download BeGone
Chrome games are one of the best things to come out of the reinvention of the basic browser, and they just keep getting better. While some of these top-rated games may only work on faster computers, installing and uninstalling them is easy, so it's no trouble to remove them if they have issues loading.
To learn how to prevent Chrome from hogging all the memory and regulate the memory usage, so you can play the games you want, here are some easy to implement tips.