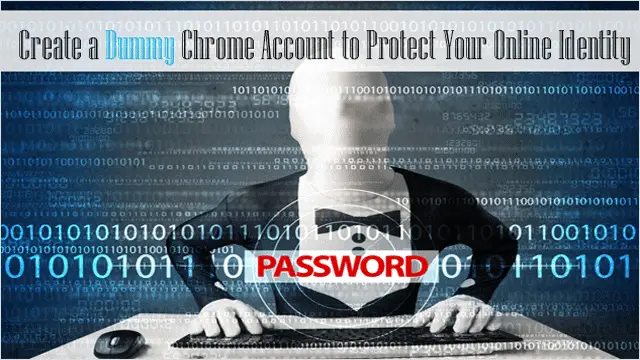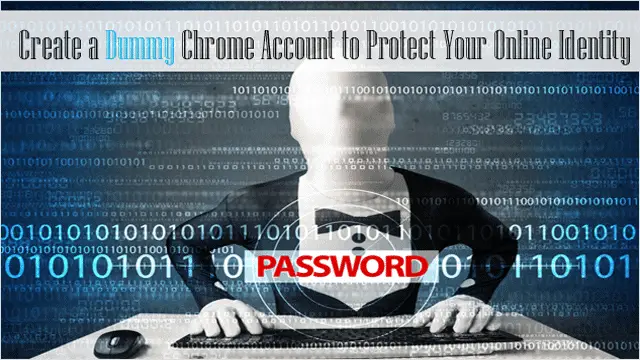 It comes as no surprise to many people when they find out they're being spied on while browsing online. We live in a day of age where it's too easy for developers and companies to hide spying elements in their software, and this is especially the case with Google Chrome and it's extensions.
We are finding out Google tracks users' browsing activity, and the extensions are even worse. Many will send back your personal information to the developer and others will leak your passwords. There is one fix, however – and that's creating a dummy Google Account, which stealthily protects your identity at all times.
Our guide will outline how to set up a dummy account in Google.
Step #1: Generate a Fake Name
Creating a dummy account in Google is a quick process. Your first step is going to the account creation page in Google. You will of course "enter a fake name." If you need help coming up with a fake name, you can visit the Random Name Generator.
Step #2: Create a Temporary Email Address
When creating a new Google account as your dummy account, you will also be asked to enter your current e-mail address to finalize setting it up. To make sure your identity is protected, use an e-mail address that doesn't link itself to you. The best way to do this is by going to Guerrilla Mail to create a temporary e-mail address.
To create a temporary e-mail address with Guerilla Mail is easy. When you visit the site, a random e-mail address will be generated right away and it will be shown in the middle of the screen.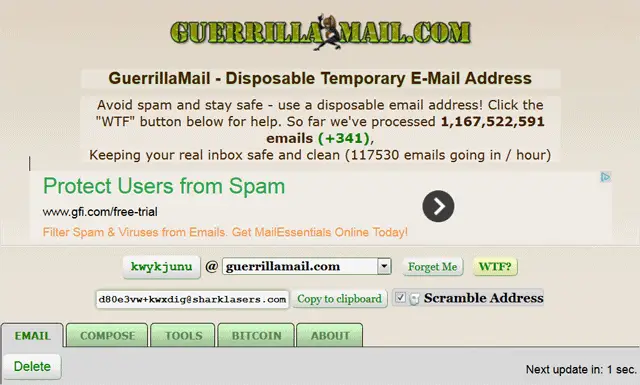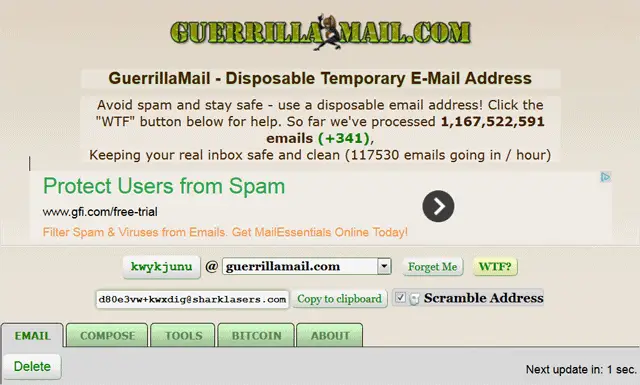 If for whatever reason you want to edit this temporary e-mail address, click the first part of the address to edit it. When you do, a field will open where you can type in the temporary e-mail address you would like. When you're satisfied, click "Set" to save it.
To copy the e-mail address so you can paste it in the account creation page, click "Copy to clipboard."

Step #3: Finish Creating Your Account
Now that you've generated a temporary e-mail address, you can finish creating your dummy Google account. Next, you'll want to enter your temporary e-mail address into the "Current email address" field on the account creation page Google.
After that, you'll need to finish answering the rest of the questions required for setting up a new Google account (make sure to use a fake birthday as well) and then click "Next step" to complete setting up your account. You will see a page letting you know your new account has been created.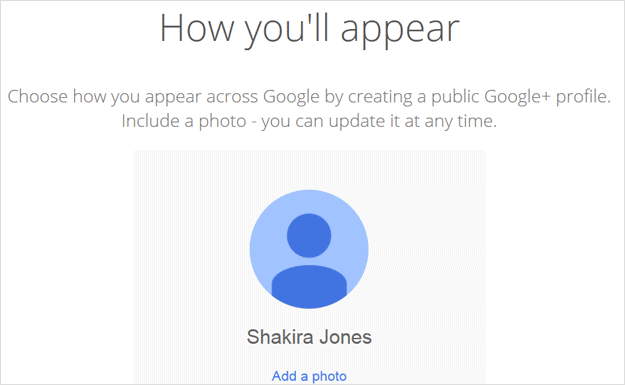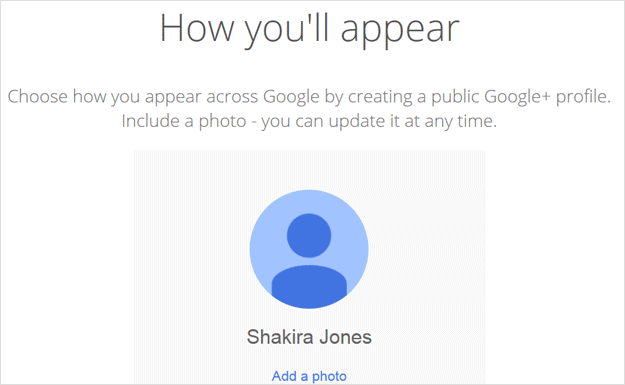 Now that your dummy account has been created, it will be up to you to make sure you're logged into your account when using Chrome to ensure your identity is kept safe at all times.
Conclusion
It's important to note that creating a dummy account will not protect your password from being leaked. You must be extra vigilant in this regard and keep your eyes on the extensions you're using, making sure nothing seems suspicious. And don't forget – you can also use your dummy account when installing anything in Chrome and Google Play to extend your identity protection.
For more information on keeping your identity safe online, check out our post – Limit App Access to Your Social Networks to Keep Your Personal Info Safe.