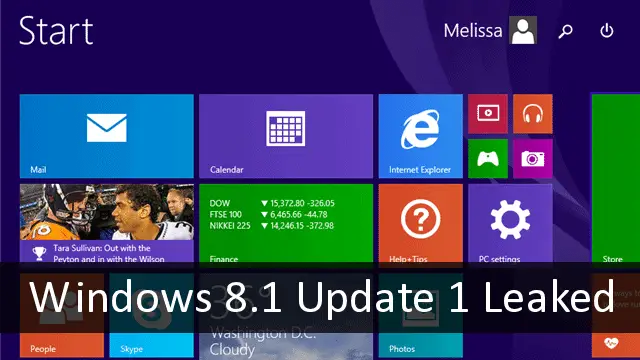 After scouring the Web and our resources, we were able to get our hands on the leaked Windows 8.1 Update 1. This update is highly volatile, experimental and by no means a finished product.
We'll show you what we know so far and feature more as we go hands-on with the Windows 8.1 Update leak.
The Windows 8.1 Update 1 Leak
Keep in mind this leak is by no means a finished product and is filled with bugs and glitches. We don't recommend installing this on your machine itself, instead use a virtual machine like VMware or Virtual Box if you want to test this out yourself.
Use extreme caution if you decide to pursue this leak.  We will not provide any links to how to obtain it now or in the future, so you've been warned.
These are immediate reactions to the Windows 8.1 Update 1 leak. We'll cover more as we discover more and as more builds are leaked and updated.
See Also: How to Download the Official Windows 8.1 ISO From Microsoft
Start Screen Search and Shutdown Options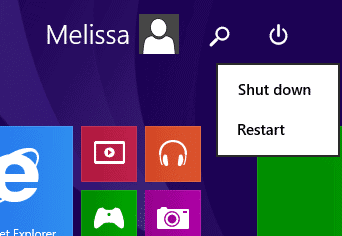 The Start Screen doesn't seem any different until you get into the nitty gritty.
In the top right-hand corner of the screen, next to your login, you'll see a Search icon and a Power Button.
One of the biggest complaints about Windows 8 was that it wasn't easy to shut down or restart without using the Charms Bar. Windows 8.1 semi-fixed the issue by adding the options to the Win + X Menu but it was still cumbersome to log out for many users.
Now, in the Windows 8.1 Update 1, it seems this issue is entirely fixed and dummy proof.  Other than the Start Menu being returned, this was one of the easiest fixes Microsoft has implemented for Windows 8 since its release.
Start Screen Tile Options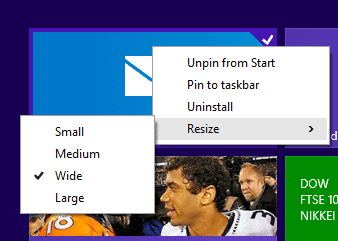 There are new ways to edit Start Screen tile when you right-click on any tile. Instead of relying on the options at the bottom of the screen, you can quickly make changes, including adding an app to the Taskbar.
While the box itself looks odd on the Start Screen, this makes it much easier to make changes for the average user.  My only hope is that Microsoft cleans up the menu a bit to fit more into the flow and scheme of the Start Screen as a whole.
Pinning Apps to Taskbar
Another complaint, albeit ignored by Microsoft, was to allow users to pin Windows 8 or 8.1 apps to the Taskbar. You could do this in roundabout ways and with third-party software but not innately, until now. You can do this with the added changes to tile options on the Start Screen which makes it easier than using a third-party app at this point.
Metro apps can also be shown only when running in the Taskbar through the settings in the Taskbar and Navigation properties, which is also a nice addition for those who don't want to use the Charms bar and all other that comes with it.
All Apps Resizing Options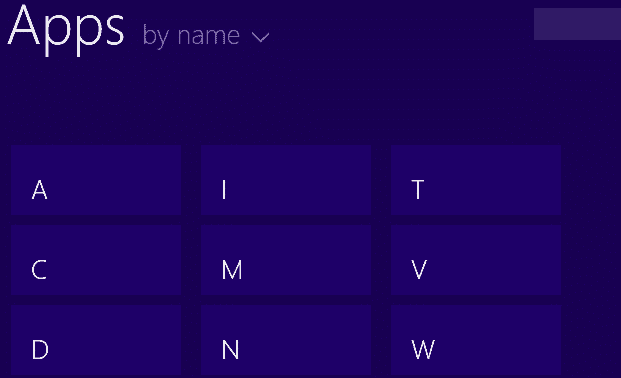 If you head into the All Apps view from the Start Screen, you can now change the view options. Many Windows 8.1 users complained that they couldn't truly customize the All Apps view and it was cumbersome.
You can now scroll with your mouse wheel up and down through various views and make further customizations through the Personalize menu. This is a step in the right direction to make All Apps View more useful.
No OneDrive, Yet
Out of curiosity, SkyDrive is still SkyDrive and not OneDrive. No doubt this will be changed long before Update 1 is released. This is likely due to the fact that the announcement just occurred after this build was created and then leaked.  We look forward to OneDrive and how it integrates itself this update, Windows Phone, and the Microsoft family.
I suspect once OneDrive is officially released, you'll see this updated in a later build before its released to the general public to see how it ties into the update and future of Windows 8.1.
Minor Changes
Many mouse-related functions were changed to improve functionality and speed, including letting users hover over a Windows 8.1 app and a close bar appearing at top. This makes it easier for users on a PC as opposed to a touchscreen device.  It appeared, at least in the beginning of using this leaked build, that the mouse responded faster and was more intuitive when using the Charms Bar functionality.
This could be a fluke but it would be a welcome fix to the clumsy mouse-related issues that come with using Windows 8 or 8.1 on a non-touchscreen device.  It was a pleasant surprise though as we were checking out the leak, to begin with.
Conclusion
This is already a promising start to Update 1 for Windows 8.1. Remember, this update has no finite release date so there's a lot more improvements and additions that can be made. However, many of these changes are a step in the right direction and we look forward to what else we discover in the future of the Windows 8.1 Update 1 leak.  We're impressed so far at the minor changes made to Windows 8.1 and since they're user-driven, we're excited to see what major changes occur that also take into account user feedback and concerns.
We'll be covering updates to the Windows 8.1 Update 1 as we find them and as the build updates itself.  Stay tuned to what the future holds for Windows 8.1, we'll be covering it as it happens.