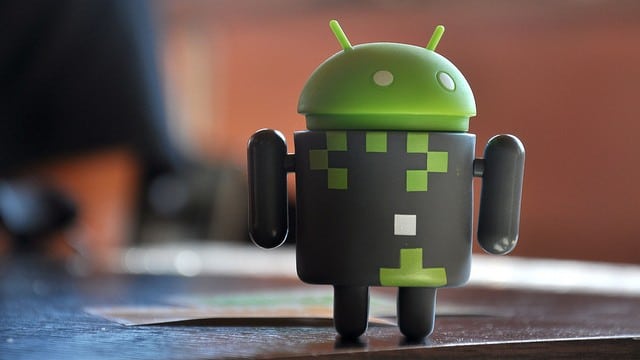 Your Android smartphone or for that matter any Android device can be cluttered quickly and may not provide the optimum performance you expected, especially if you are a power user. You might find that your device has slowed down considerably, run out of storage space for your photos and music, or that you cannot install any more useful apps.
It does not matter how large the storage capacity of your device is, eventually, you have to consider organizing your device and getting rid of hidden junk that serves no purpose.
This task may seem simple, but there are certain important aspects you should consider in order to find a comprehensive, lasting solution. We cover the critical aspects of keeping your device clutter-free, in this article.
See Also: Super Manager Improves Device Performance, Does Task and File Management and Much More
First Things First: Remove Unwanted Apps
Active apps use up your system resources, and hence, you need to be sure that only apps you need, remain on your Android device. Especially those who bought their Android phones through a carrier would have many redundant apps. Hence, you need to take a complete inventory of apps and remove the ones you do not need.
Disable Pre-installed Apps
One of the techniques for removing unwanted apps is to root your Android device. Be warned though, this can be risky, as it voids the warranty of your device.
However, you can opt for a safer option that helps remove unwanted apps from your phone, preventing them from launching in the background, thus saving your precious system resources.
Here are the steps (Steps might vary slightly depending on the Android version) –
Go to Settings, either through the Apps Menu or through the Notification Drawer, which can be pulled down.
In Settings, select Apps or Application Manager depending on the type of phone you have.
With a right swipe, access the All apps list.
Select the app you want to disable. You will find the Properties screen with buttons to Uninstall Updates on the upper right and Force Stop on the upper left. Tap on Uninstall Updates. If the button simply says Uninstall then the app is not pre-loaded and if you tap this button, the app will be totally removed from your device.
If it is a pre-loaded app, you will find the Disable button after you have selected Uninstall Updates.
Tap the Disable button to stop the app from launching in the background. If you want the app-enabled later, simply follow these steps and select the Enable option.
You can identify the largest apps on your device by going to Settings > Storage > and select Apps or Applications. The apps will be listed in size order. Delete the ones you do not need anymore.
Scan the list carefully and identify the apps you no longer use. You'll be surprised to see there are quite a few you do not use or don't even remember downloading.
Must Read:  Does Your Android Device Really Need a Task Killer?
Delete Junk Files
Just like your computer, your android device also accumulates junk files with usage, and you should periodically get rid of this junk to optimize performance and make more storage space. The most convenient way of doing this is by installing 1-Click Cleaner, a comprehensive app for scrubbing your android device clean of junk files.
This app has four main modules for cleaning –
Cache Clean: As the name suggests, this module will clean all the cache data on your Android device. You should run this often, as cache mechanism in the Android system can build up useless files quite fast.
Communication Clean: This is an effective module for clearing all your SMS threads and call records. Even though these logs take up very little memory, it is good to have them cleaned periodically to improve the search speed on your device.
Deeper Clean: This module is for cleaning residual stuff that is left behind on your SD card after the un-installation procedure.
Mark Clean: This module is for protecting your privacy, as it helps you clean up browser history, clipboard record, and search record of Gmail, Google Maps, and Google market. You can individually click on the items you want to be cleaned.
If you're rather busy or forgetful like me or just don't want the hassle of remembering to clean up your device, you can get AVG cleaner which has an option of scheduled scans and cleanup.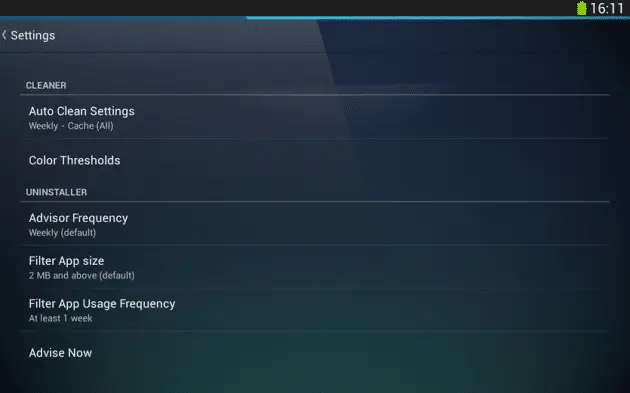 Organize Your Device and Storage
When you have your stuff well-organized on your Android device, you will not only be able to access things faster, but also detect things that you do not need and delete them. Additionally, consider using the cloud for improving storage. You can upload all your files except the ones you need offline to the cloud and thus maximize space on your phone or tablet.
Here are few useful tips –
Install a better home screen launcher like Go Launcher EX that lets you customize and organize your device to make it speedy and accessible.
A device manager like Airdroid helps organize and manage files on your device. What more, you can save space by transferring files to your computer from the phone.
Use shortcuts and Android provides many options that you can include on your home screen. This will improve your workflow and reduce navigation time.
Make maximum use of the cloud for improving storage. Apart from the popular Dropbox, here are some other fantastic apps for plugging into the cloud – Mozy, SugarSync, and Box.
Install a recycle bin app like Dumpster, which helps if you are prone to deleting files on impulse. This app is akin to the Recycle bin on your PC, which keeps all your deleted files till you clear the bin.
See Also: Save Precious Internal Phone Storage By Moving Apps To SD Card
Eliminate Security Threats
Keeping your Android device clean and functioning efficiently also depends on how you protect it from external threats. Some of the biggest issues that cause malfunction of device and loss of data are due to Malware, Ransomware, and Adware, These find their way into your device from dodgy websites, third-party downloads, and even from accessing open public networks.
Here are a few useful tips that'll help you keep your device safe:
Make sure your device is updated with the latest version of Android. Both Google and your device manufacturer constantly update latest bug-fixes. Ensuring the latest version of Android alone prevents over 75-percent of Malware threats out there.
There are hosts of third-party stores out there offering apps which may not be on Google Play store. These stores may not have the same level of security checks that the official store has, and the Malware creators know it just as well as you do.
When downloading an app, take a moment to read through permissions you are granting. If an app asks permission for something that seems out-of-place, don't download it.
Avoid connecting to the internet using an unsecured connection. While free network access may seem like a boon, it leaves you vulnerable to security threats from hackers on the same network.
Install good security software that constantly looks out for, and keeps the threats away from your device. Trustgo is one of the highest-rated anti-virus products out there. It's ranked the best on function, usability and overall protection.
Download Trustgo here.
Summary
If your Android device is not performing optimally, or you're desperately seeking more storage, consider the above tips, as these comprehensive solutions can save you from frustrations and unnecessary costs.