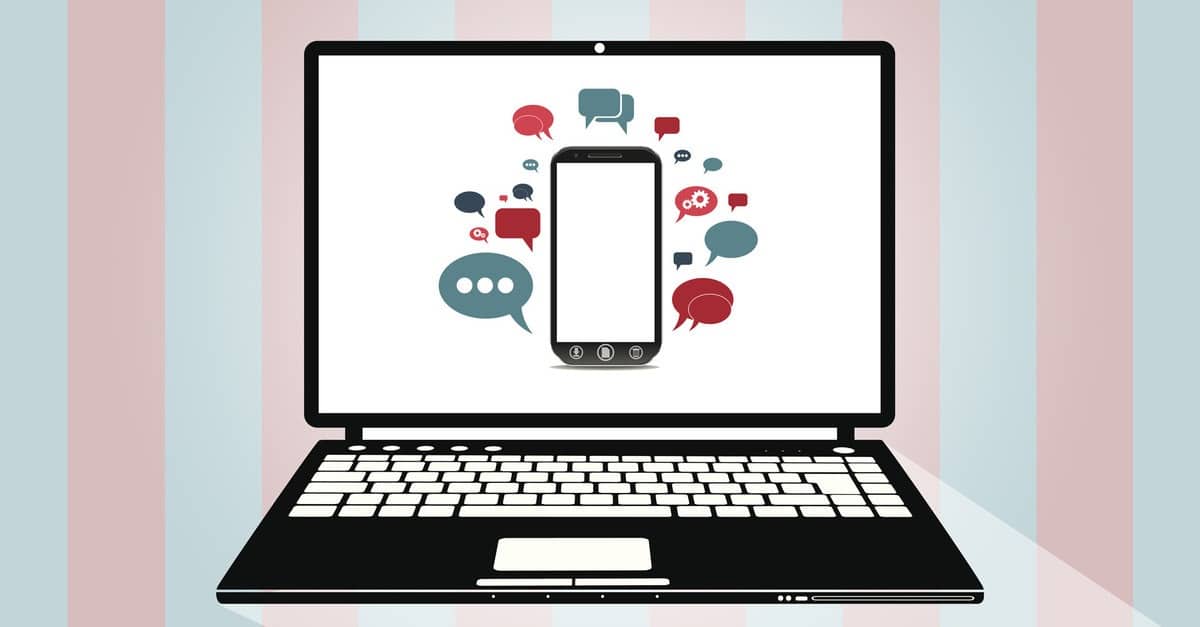 Your smartphone can be a major distraction when you're working on the PC. When you receive a text from a friend, for example, you turn your attention away from the computer and focus it entirely on your phone. Then you spend time to reply to that message using the phone's tiny keyboard, which isn't conducive to fast typing at all. This results in lost productivity – especially if you are performing a task on your PC that requires all your concentration.
If you are one of those people who get a lot of text messages or carry out text conversations with your family and friends on a regular basis, you might want to consider getting an SMS app or joining an SMS service that connects your phone to the PC. That way, you get text messages delivered directly on your computer and you can quickly read and reply to them, without losing too much time. You also end up saving a lot of money – text messages are expensive, but text messaging apps are free!
To help you out, we've created a list of some Android apps and web services that you can use to send and receive messages to and fro from your PC without your phone.
See Also: Zlango Messaging Turns Android SMS into Fun Icon Messaging
Top Apps to Receive SMS on PC
MightyText
The MightyText app is like a remote control device that lets you send and receive texts, photos and emails from your PC or even a tablet. All you have to do is install the MightyText app on your Android phone and then sign in to your Google account.
Next, get the Google Chrome MightyText extension or use the MightyText website to sign in to that same Google account. The app on your Android phone will now send texts to your PC through the MightyText server and you can read these texts through the extension or on the MightyText website.
To install MightyText for free, click here.  
Pinger Textfree Web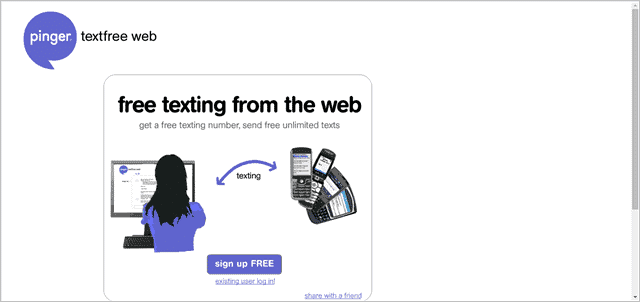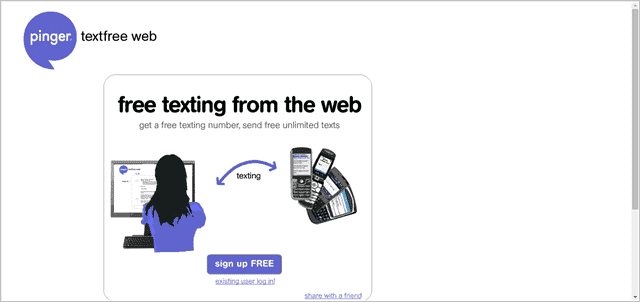 The Pinger Textfree Web service lets you send texts to any phone number for free. Unlike the MightyText app, however, you don't get to keep your old phone number if you use Textfree Web. You have to sign up for a new number (for free) on their website.
All texts you send will be from that number – in other words, you don't need your phone at all to use Textfree Web.
Click here to sign up for this nifty service,  
DeskSMS
DeskSMS will forward an SMS to your Google Chat messenger, Gmail account or the DeskSMS chrome extension. To use DeskSMS, you have to install the app on your phone and then just log in to a popular chat messenger like Google Chat.
You will now receive texts on that chat client- and you can reply to them through the client too.
Pushbullet
Pushbullet is more of a notification service than anything else. Pushbullet lets you connect multiple Android devices to your computer and keeps you notified of any update to these devices in real-time.
If you receive any notification on those devices- like incoming calls, WhatsApp messages, emails and texts- the same notifications will be sent to your browser/desktop. It also lets you share links between devices.
Sign up for the Pushbullet service here.
Google Voice
Google Voice, aside from letting you make cheap calls, also has a useful text messaging service. You have to sign up for a Google Voice number first, however, and get your friends to deliver messages to this number. Any messages delivered to this Google Voice number will appear in your Gmail account.
To learn more about how to set up Google Voice, visit Google support pages. 
MySMS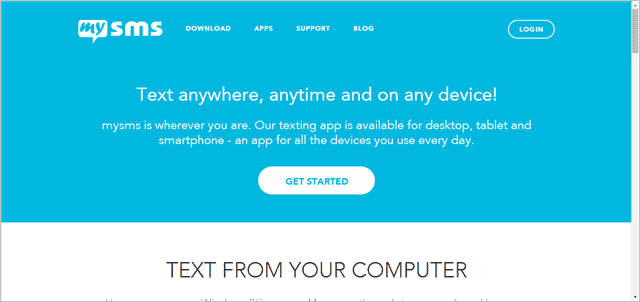 MySMS is available for both Android and iOS, though it does not support SMS for iOS. MySMS can be installed on Chrome, Windows desktop or Macs.
You can receive SMS and reply to them from your PC – but these messages will be charged against your plan (unless the person you are sending the SMS to has MySMS installed as well).
You can get MySMS here for free.
Concluding Thoughts
Getting even one of these apps will save you a lot of time and money. Also, you will have access to your message history on your PC, so you can store and see important text messages whenever you want. What tools do you use to stay focused and productive? Share them in the comments with us.