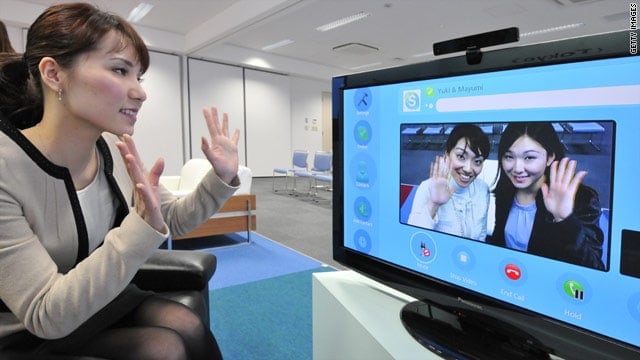 For the Record
Skype has transformed the VOIP industry since its release more than a decade ago. Its recent buyout for $8.5 billion by Microsoft increased its valuation even further. The fluid interface with interconnectivity among services has made it the preferred application for millions of users worldwide. Still, unlike its major competitors, it lacks some basic functionalities like call recording.
Although recording a call without permission is illegal in most parts of the world, numerous third party applications allow users to record both video and audio calls.  You can easily find open source alternatives to premium recording software's on the web but the premium applications provide superior recording quality and additional features that often lack in free or trial versions.
This guide provides an in-depth analysis about the top Skype recording applications, both free and premium.
Note: Remember to seek permission before recording a voice or video call as it is illegal in most countries. Browse through your country's IT laws for a better understanding about the limits of VOIP calling.
Record Skype Calls on PC
Each Skype recorder varies from the other in terms of features and recording quality. Premium recorders provide a number of features that allow clear voice quality along with easy synchronization of recorded data across devices.
It is a free alternative to many premium recording application. It provides basic functionalities like recording VOIP calls and conferences. It stores the recorded data in MP3 format allowing any basic music player to easily play the recorded conversations. Users can record all types of P2P calls, Skype Out calls and calls to Skype online numbers.
It has an automatic recording feature that sits in the system tray to monitor Skype conversations. The recoding begins automatically when the user starts the conversation. The program also allows users to record multiple calls simultaneously. Therefore if you have kept one or more calls on hold and are taking with another number, the program automatically tracks both the calls and saves them as two different MP3 files.
Pamela for Skype is premium product that allows users to record high quality calls during their conversations. It comes in 3 versions namely: basic, professional, business. The basic version allows users to record only 5 minutes of video recording and 15 minutes of audio recording per call.
It also lacks numerous features like automatic call recording, call scheduler, chat recording etc. These features are inbuilt into the professional version that costs €24.95 and comes with a 30 day free trial. The business version provides priority support to its customers while providing the same features as the professional version.
The premium features provide many additions to the basic version by allowing users to personalize their Skype experience. It also comes with a podcasting system that helps users to record and upload any type of podcast to their designated FTP sites. The application also comes with a blogging system that allows users to upload their blog posts along with recorded podcasts to a set of FTP sites.
Record Skype Calls on Mac
Recoding a call on Mac is exactly same as the process on Windows. There are several free and premium applications available on Mac as they are for Windows. Numerous applications support both the platforms but often lack the functionalities that are common to both operating systems.
Below are the top two third-party applications for recording Skype calls on Mac.
Wiretap is one of the top applications for recording anything on mac. It not only records Skype conversations but also records conversations from other applications. Therefore you can record directly from your Microphone or even from applications like Skype or iTunes.
The application comes with multiple add-ons that allow users to record, schedule or even edit recorded audio files. The publisher, Ambrosia Software, also provides a set of applications that can be used with Wiretap to create Podcasts or even generate sounds as per user requirements.
It costs $69 and comes with a free trial version that strips down several features.
Ecamm call recorder for Skype comes with a host of features that provide the best possible experience to create, store and publish any kind of recorded video and audio call. It provides excellent video and audio recording with automatic enhancements and noise removal that significantly optimizes the recording quality.
The compression tools allow the application to gain a minimal footprint on system resources, therefore allowing users to seamlessly work on other applications while recording high quality audio and video calls. The editing features allow users to create high quality HD podcasts from recorded files allowing direct publishing instead of editing them other sound and video editing applications.
You can try the application for 7 days and then buy it at $29.95.
Other Applications
There are several other applications for recording audio and video calls on both Mac and Windows. You can also find some web based recorders that tap into the local port to record audio and video conversations during a Skype call. Some of the other popular alternatives to the above top applications are: CallTrunk for Skype, Evaer, TalkHelper, etc.
You can find a list of third-party applications suggested by the Skype developer team on Skype Support. Numerous applications that used the Skypekit for recording on Mac had to shut down or had to find alternate means of recording calls as Microsoft stopped supported the developer Package. Therefore you may find some applications like Vodburner not working for Mac systems while they execute perfectly on the Windows platform.
Conclusion
After some experimentation with premium and free applications for Skype recording, you will find that the premium applications are far better than their free alternatives. They also provide multiple add-ons and features that allow users to easily work though their recorded calls and store or publish them in their intended format or purposes.