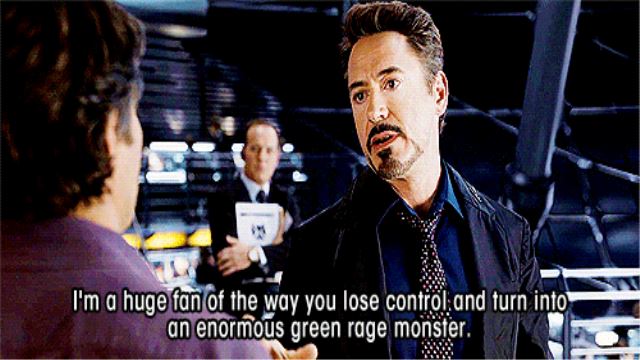 Read Between Lines
You will be hard pressed to find any person who uses a tablet or large Smartphone but does not use it for watching movies and videos, even occasionally! With Smartphone hardware and software technologies, improving significantly such devices are almost as capable as mainstream PCs when it comes to media playback, especially videos.
Their internal and additional storage capacities have also shot up, making it possible to store several HD flicks in a Smartphone easily. It is possible to use torrents with an Android device, making movie downloads simpler.
Also See: Google Your Lost Android Phone to Track its Location
Getting Movie Subtitles Automatically
While playing back videos of various resolutions in an Android device is no longer tedious, many users face hiccups in getting subtitles for some video files. As you know, some of the old era films downloaded from web lack subtitles. There are some apps using which you can download movie subtitles on android devices, but the process is hardly smooth!
Imagine the hassles like searching in the online app stores, coping with annoying popup ads, downloading them and finding if you have the right ones etc. Not quite a rosy scenario, is not it? However, the good news is that the process can be less tedious. There are a number of Android apps that make subtitle download process automated and quicker.
There are a few apps for Android that take the hassles out of movie subtitle downloading.
This is one subtitle download app that largely automates the process and you do not have to cope up with pesky ads. As you launch the app, it starts scanning the device's external and internal storage. At the next step, it displays found video files in a list. You get to see which files already have subtitles and those that lack the component. The app is compatible with devices with Android 4.0 and later versions. The UI is simple and easy to navigate.
The nice thing about this Android app is that it lets you download for all videos existing in your tablet or smartphone with just a single click. You just need to tap the download button in its UI and the rest will be taken care of. The app will search online for matching subtitles and download them. This will be repeated for all found videos on the phone.
Like most apps, it is not exactly fail proof. For movies/TV shows with metadata and proper names GMT Subtitles will perform the task with ease. However, it may get stuck while dealing with videos that lack details. The annoying thing is that it gets stuck and you need to cancel the auto download process at that juncture.
On an average, it fares better with movies than TV shows. Since the app downloads and stores subtitles in the directory where the movies are stored, video players can pick the subtitles without hassle.
Available in a Pro and a free version, this app is another worthy contender for downloading movie subtitles in your Android Smartphone without hassles. You need to create profiles before subtitle download can begin. Creating profiles is easy and you may create a number of profiles for downloading subtitles. The app is compatible with Android devices running 2.3 and later OS versions.
The premium version supports more than 20 languages and you can enable several languages at the same time. Mighty Subs makes use of 7 online subtitle fetchers for your videos and so you can rely on it for the task, more or less. Configuring the app and using it does not take much time, as it is. While the free version has a daily download limit of 10, the Premium version does not have such bindings.
Like some of the other Android subtitle downloader apps mentioned here, SubLoader too comes in a free and another full version. The black and green UI is sleek and easy to use. With the app, searching and downloading movie subtitles is a matter of two clicks, literally. The free version shows some ads, as usual, but Full version users get rid of that. It runs on devices with Android 2.3 and later editions.
SubLoader is compatible with most mobile video formats, as it is. It makes use of web based subtitling sources, including Subscene.com and OpenSubtitles.org. So, it does a fair job of fetching suitable subtitles for most of your movies. The app is capable of searching for up to 45 languages at the same time. Moreover, it does a nice job of pairing subtitles with videos and launching them together.
This app makes the process of downloading apt subtitles for videos stored in the Android device simple and fast. It scans your device for the sitcoms, videos and movies and then checks online for apt subtitles and fetches them fast. The white and green UI is easy to use. This free app supports devices running Android 4.0 and subsequent versions.
Get Subtitles auto detects the movies and videos, but you can also run a manual search for such files in folders on the Android device. It possibly has the largest support for languages- over 170 actually, which is impressive. One nifty feature of this app is that it lets you run video player apps within its UI.
Summing it Up
There is seriously no shortage of apps to download matching subtitles for movies and TV shows stored on your Android device. Most of these apps largely automate the process of downloading, matching subtitles for diverse video files. Some apps may pinch your pocket a bit, but a number of free apps are also capable enough to suit your needs.
The downer with free apps is a few limitations and presence of ads. You can use these apps to enjoy watching movies in various languages with apt subtitles and the process takes very little time. For a better experience, you should go through app rating and user reviews before using them.
Did we cover your favorite app? If not, let us know about it in the comments below.