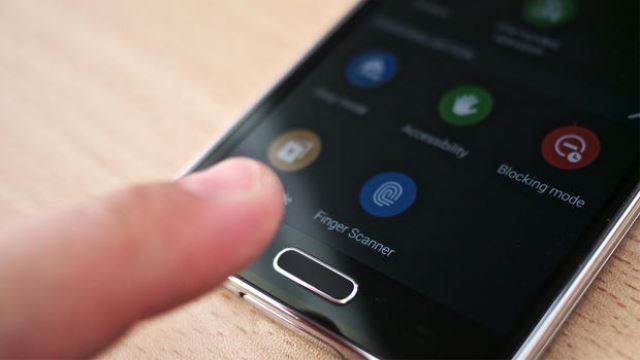 On Your Fingertips
Samsung, the leading Android Smartphone maker has developed its Galaxy lineup of handsets for the top end segment of Smartphone market. The Galaxy S series phones and Galaxy Note phablets contribute to a significant section of profit made by the Korean giant.
These flagship devices not only feature top notch hardware inside, but Samsung has also equipped them with features that could be deemed science fiction not so long ago. The inbuilt fingerprint scanner in devices like Samsung Galaxy S5 and Galaxy Note 4 is one such exclusive feature.
Nuances of The Fingerprint Scanner in Galaxy Devices
The fingerprint scanner sensor is embedded in home buttons of the Galaxy Note 4 and Samsung Galaxy S5. This sensor makes unlocking the devices possible with a finger swipe. It is, however, not restricted to this alone. The fingerprint scanner can be deployed to use the device's Private Mode, which helps keep your data private.
You can use it for authorizing purchases made through PayPal or securely logging into websites or accessing your Samsung Account. It primarily replaces the lock screen or PIN lock with a more secure biometric access to your device.
Setting Up the Fingerprint Scanner
Setting up the embedded fingerprint scanner in both flagship Galaxy devices is not difficult.
Select Settings > Tap Finger Scanner > Tap Fingerprint Manager.
A disclaimer page will appear. Go through it and then click on…
Next, you will need to swipe a finger to be recognized by the device's home button beneath the display.
You will actually have to swipe the finger 8 times and a progress bar will get filled up on screen.
After you are done, the device will store your print into the system. The device will also prompt you for setting finger unlock as the default unlocking method.
After completion, you can use the finger to unlock the device rather than using unlock pattern or a password which is quite passé!
Register Multiple Fingerprints in Galaxy Note 4 and S5
There is no denying the usefulness of the fingerprint scanner embedded in Flagship Galaxy devices made by Samsung but they do come with a limitation. While less tech savvy users will hardly bother about this, the geeks may be interested in knowing about ways to bypass the 3 fingers limitation.
Samsung wants the users to deploy a maximum of three fingers when using the fingerprint scanner. However, the reality is that you can use more than three fingers with the sensor and there will be no problem in the real world usage.
There is nothing to worry about this since step since it does not:
Require rooting of the devices
Require using third party patches, apps etc.
You will need to register multiple fingers using a single fingerprint slot-as simple as that!
Way to Register Multiple Fingertips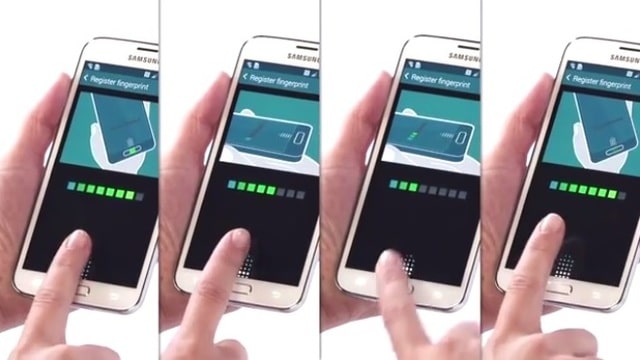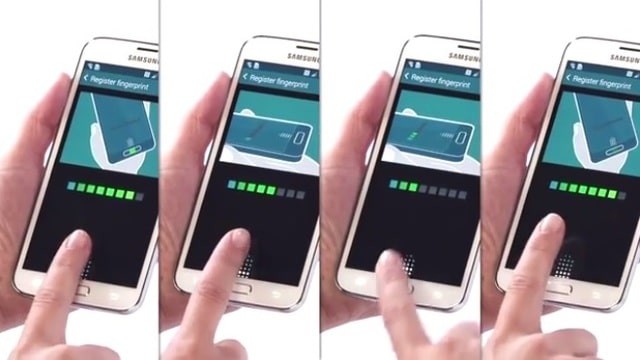 At first, you need to select Settings > Finger Scanner > Fingerprint Manager.
A disclaimer will pop up saying 3 fingerprints is the limit.
Just press on the plus sign to add another fingerprint.
The device will prompt you to swipe the sensor 10 times with a finger.
While doing that do not make the same swipe repeatedly. This is very important. Try scanning various parts of same finger-sides and tips. Vary the grip with each swipe.
After making the 10th swipe, you will be asked to make 10 more swipes so that the accuracy is improved. Be patient as this will impact the fingerprint registering performance later.
Tap on Register and now you can swipe the sensor with a different finger. Once more, try making the swipes differently.
At the end of it, you would successfully complete registering two fingerprints using the same slot. Repeat the aforesaid steps to add more fingerprints.
Summing it up
As it is, it is not mandatory to switch fingers after making the 10th swipe on the sensor. You may, in fact register 4 fingerprints by making 5 swipes for each finger using a single slot. However, doing so is not advisable since it will impact the accuracy of finger stroke recognition in a negative manner.
You surely do not want to get stuck with an inaccurate fingerprint while making a transaction or simply unlocking the device. This is something that'll prove to be immensely useful as developers roll out newer features involving biometrics.