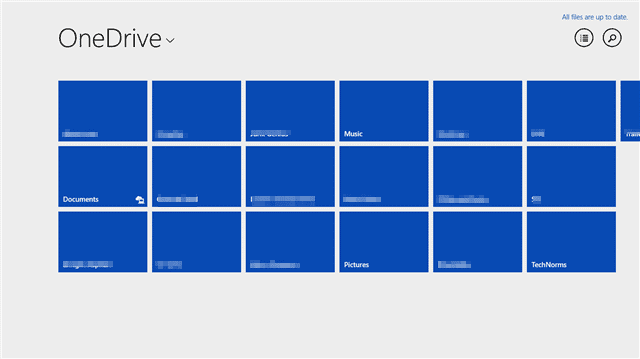 Thanks to Windows 8, OneDrive has become a prominent way for users to easily save just about anything they want to the cloud. Whether they're sharing photos with family, utilizing storage for work or something in between, OneDrive has become an easy way to connect to the cloud. However, some issues arise when you use OneDrive on Windows Phone or Microsoft-based tablets.
If you're using OneDrive on mobile devices, everything is automatically saved to the cloud. This conserves space on the device but can cause issues if you can't access and download files due to a bad connection. This option is turned on by default for PCs, too. Here's how to force OneDrive to store files on your computer and not just in the cloud.
ALSO SEE: What Users Should Expect from OneDrive in Windows 10
Forcing OneDrive to Store Files On Your PC
These steps work in Windows 7, Windows 8, Windows 8.1 and Windows 10. If any of these steps change significantly in Windows 10, we'll update this tutorial accordingly.
There are two ways to force OneDrive to store files on your PC or locally.
The first method starts by opening File Explorer.
Right-click on the OneDrive icon.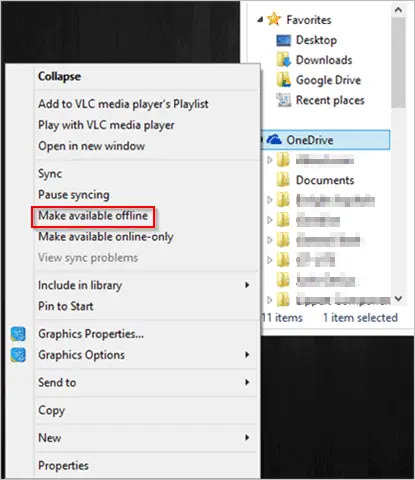 Click on "Make available offline."
This will immediately begin downloading all the files to your PC. This can take a bit of time if you use OneDrive frequently, so ensure you have the time and the Internet connection to make the process easier.
If you have a lot of files stored on OneDrive, it may be worth hardwiring your PC to your gateway or router. Also, keep in mind that many ISPs now have data caps in place, so you may want to consider spacing out what you download as well.
At any time, you can right-click on the OneDrive icon and choose "Make available online-only" to go back to cloud-only storage.
This means that any time you want to use or edit a file, you'll have to download a local copy that will sync back to the cloud when you're finished.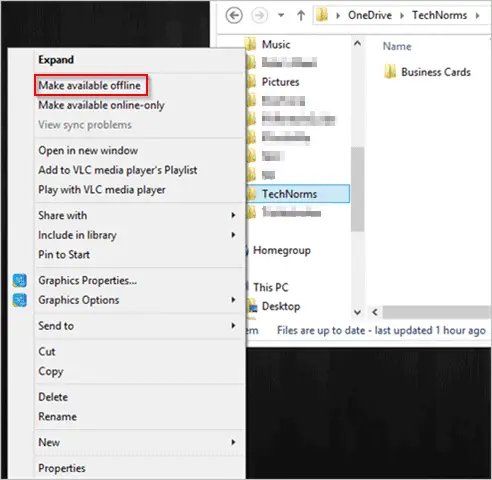 If you don't have the space on your PC or don't want to download everything to your local machine, you can right-click on any folder to sync only that folder locally. You can reverse the decision by right-clicking again to make available online-only.
The second method for forcing OneDrive to store files locally is using the Windows OneDrive app itself.
Open the app, then open the Charms Bar.
Click on "Settings."
Now, click on "Options."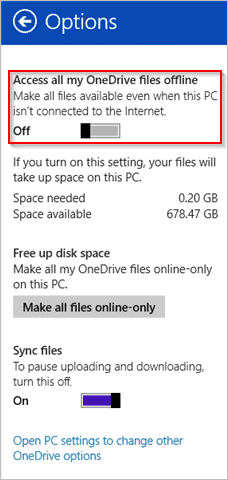 Under Access, all my OneDrive files offline, turn the slider "On."
The download process will begin for all OneDrive folders and files in the cloud.
You can also make all files online-only again from here, but you won't be able to choose what folders are offline like you can through the File Explorer method.
Depending on the type of PC you have, the storage space you use, and how often you work with files stored on the cloud, offline or online-only may work better over one another. It just depends on how you use OneDrive.
When you change these settings for OneDrive, keep in mind it will take a few moments to sometime later to download or unsync files and folders.
Troubleshooting Issues with OneDrive Offline File Storage
Sometimes when switching to OneDrive's storage settings, OneDrive gets stuck downloading everything. If this is the case, you'll get an error message in the Notification Area or you'll see the arrow symbols indicating files or folders are still downloading or haven't downloaded.
If this is still happening after the above step, turn off your computer for at least 30 seconds, turn it back on and log back in. If this still occurs, I recommend logging out of OneDrive completely, restarting your PC, logging back in. This should restart the download process and it allow it to finish.
Conclusion
When it comes down to it, forcing OneDrive to store files on your PC is really determined by how to use your OneDrive. For some of us, we utilize the cloud from multiple computers which makes online-only mode the best option; for others, it may work better to keep local copies, too, similar to how Google Drive works by default. Determine what method works best for you and use the above guide to change your OneDrive settings in Windows 7, 8/8.1 or 10.
Determine what method works best for you and use the above guide to change your OneDrive settings in Windows 7, 8/8.1 or 10.
Further Reading: How to Sync Windows Sticky Notes Across PCs With Google Drive, Dropbox or OneDrive