Picture Perfect Presentations
Despite the arrival of several rival office productivity suites, and standalone presentation software, there is no denying the appeal and popularity of MS PowerPoint. Microsoft's ever popular presentation software, which is sold as part of its Office suite, is used by millions of users worldwide to make presentations. These can be for school, colleges or even corporate boardrooms.
Microsoft has enhanced each version of PowerPoint with killer features and visual elements like templates and themes. However, the inbuilt themes and stock templates may seem inadequate for some users.
If you're among those users looking beyond the routine, then we have a list of resources that will add visual flair to your slideshows without pinching your pocket.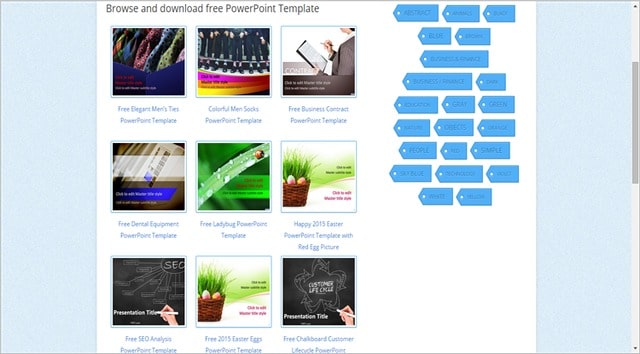 This is one of the most visited online resource for quality PowerPoint template and themes. There are tons of great PowerPoint pictures, animations, backgrounds, and illustrations that you can download for free.
Search for templates by category, tags or you can explore templates by ideas and styles such as People, Abstract, Retro, Technology, etc.
All of the templates are compatible with PowerPoint versions 2007, 2010 and 2013. The best thing is that you can just download the templates without having to create an account or logging in.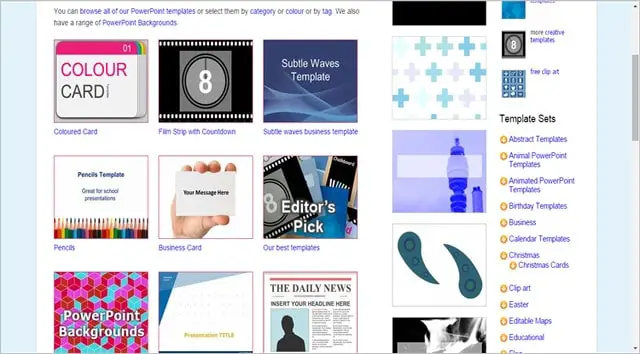 Presentation Magazine is a web resource for oodles of free PowerPoint templates that can serve the needs of both home and business users well. There are more than 50000 PowerPoint backgrounds, templates, and even useful clip art that you can download. The templates are categorized under various topics, and they support multiple versions of PowerPoint
As if that is not enough, this site also features some handy articles and advice on the art of public speaking and making great presentations.This sure is a good place to go to if you're looking for now just visually appealing designs but also great ideas and tips for delivering them in style.
Articulate focuses on e-learning, and there is a PowerPoint template download section on their website. The templates are mostly business and education-centric.
You will need to use an id to login their website and download templates. It offers support for various editions of PowerPoint.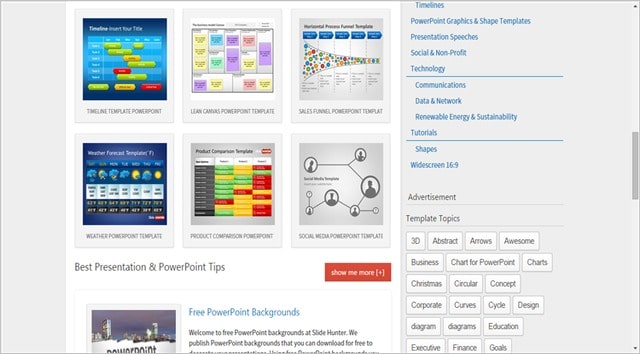 This site is ideal for templates to use in business presentations. The templates are categorized by industry (Renewable Energy, Logistics, etc.) They also have custom templates by vertical (Accounts and Finance, Sales and Marketing, etc.) Apart from the slide templates they also offer free downloads of charts, diagrams and vector images that you can use in your presentations.
You can either create an account on the website or use social media button to activate the download button for each template. These downloads are in Zip format, and the templates are compatible with PowerPoint 2007 and later versions.
This is another site with some really professional and fabulous looking PowerPoint Templates. You can take a pick from template categories like food, fashion, nature and music. You can unlock download button for templates by signing in with your social accounts. You may also sign up for its services. The templates are compatible with PowerPoint 2007 and later versions.
The free templates can be used for personal or commercial purpose though the site requires attribution credit to use their templates.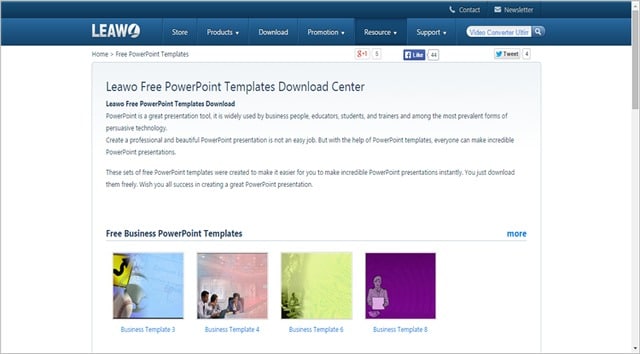 Leawo has an online and free PowerPoint template download center that you can access. The range is not what you will call extensive, but still 30 categories of free templates offer plenty of options to choose from. You can download these templates in ZIP format. The templates are compatible with PowerPoint 2007 and later editions.
At PowerPoint Styles, you get an impressive range of templates They are categorized for convenience and you can also search by colors. Top categories are food and drinks, nature, telecommunication and technology and computers.
You can download the PPT file directly as these don't come Zipped. The templates run on PCs with PowerPoint 2007 and newer versions installed.
On this website, you get access to a handful of PowerPoint templates that can be downloaded one by one or you can choose to download them all in ZIP format. Clicking on each template icon downloads it instantly, as it is. These templates are compatible with PowerPoint 2007 as well as next versions.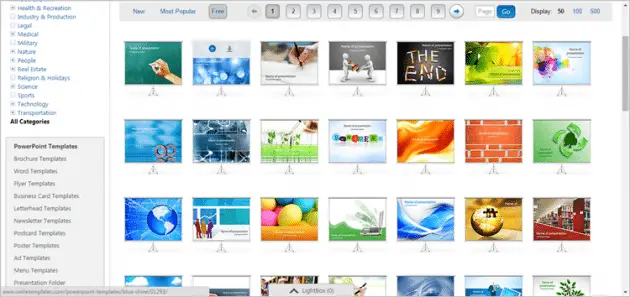 Smile Templates is the second best resource on the web for free PowerPoint templates after Microsoft itself. The site offers more premium templates, backgrounds and themes than any other resource online.
Their database of templates covers the majority of templates that cover nearly every category or situation imaginable. Each of their templates comes with graphic details to make your presentation effective.
If you do not want to use templates from third party companies, but seek a solution outside of what's available on your PowerPoint software, there is a way out. You may head to Microsoft's own online resource for additional PowerPoint templates.
This is the best place to find a template that will enhance the aesthetic element of your presentation, no matter what the occasion. There are dozens of different categories and styles of templates, replete with a wide array of colors to choose from.
The categories range from Agendas to Education, from Science to Fitness and everything in between. If you're a regular Office user, you'll also find tons of templates for MS Word and Excel here.
Wrap Up
There is no lack of resources online for you to find additional backgrounds, themes and templates for your PowerPoint presentation. Whether it is your final semester presentation or pitching an innovative project idea to a client, these resources will have you covered.
The resources above will help you convey your ideas visually and make you feel a lot more confident when you take on the center stage.
Further Reading: 7 Time-Saving Tips and Tricks for Office for iPad